The other day, I was working when I noticed the faint sound of crackling behind me. I knew immediately that my baseboard heat had come on automatically. Then, I realized that the air conditioner was also running.
It's that time when the season changes from hot and sticky to bitterly cold.
It's the time of year when I get questions about heating and decorating.
So, today, I'm going to share a note that came in not too long ago.
Before I get into this, I know many of you in the south have far bigger issues than your baseboard heat.
You might live in a location where heating your home is ever necessary. Or, at least rarely. Or, your home was built in more recent years with a system of heating that doesn't include the unsightly baseboard radiator.
Speaking of bigger problems, I wish all of our Floridian readers will fare okay with the impending Hurricane Ian.
Please send some much-needed rain up here in Massachusetts. Unfortunately, Ian will dump much water where it isn't needed.
We DO need it.
Yes, Boston is in an extreme drought area. Fortunately, we did have some rain in the past week. Still, we need a lot more. You can read here why Boston must maintain its water table.
Okay, let's get back to our baseboard heat situation regarding windows.
Hello Laurel,
I've subscribed to your blog for at least two years and have enjoyed it very much.  Thank you for the time and effort you put into it for us.
You're welcome!
Do you have a post that might talk about how to dress windows with electric baseboard heaters beneath them? 
I'm asking because we plan to update our breakfast/tv room, and the windows in that room have always been difficult.  I gave up and ordered mini-blinds and a valance, but I hate that look; and; I know I can do better. However, I'm not sure what "better" would be!  Would you please help me?

My room is 15' x 25' and is part of an addition to the back of the original 1926 house. 
The room is not bad, just the electric baseboard heat. The ceiling height is 9' high, and along the two short walls, we have windows that are 82" wide, including the moldings; the windows stop 14" from the ceiling, and start at 40" from the floor.  The horrible baseboards are 10.5" tall.  I have beautiful fabric for window treatments, but can't decide what to do with it. 
Should I have panels hanging from the crown molding which stop short of the baseboards and look like flood water pants from the Bay City Rollers boy band? 
NOOOOOOOO!!!
That might not be so bad with pleated tops and tailored tieback, however, what would I do for privacy, shutters? 
I'm not really the café curtain style either.
Thank you for any help you can give,
Karen
***
Thank you, Karen.
Okay, she says the addition to her vintage home, nearly 100 years old, has a ceiling height of 108 inches (nine feet). And they begin at 40″ from the floor and end 14″ from the ceiling. That makes the windows 54″ tall, which is half her ceiling height.
My old apartment, built at the same time as Karen's home, also had nine-foot ceilings. By comparison, my windows, including moulding, were 50% taller and half as wide.
So, problem number one is Karen's windows with not-so-great proportions. Those super-wide windows are difficult to work with. I wish people would put in historically appropriate windows and other architectural features when putting on an addition. Unfortunately, they often don't.
In this case, the problem is exacerbated by the ELECTRIC baseboard heat.
An article I found does an excellent job of explaining the difference between electric and hydronic heat systems.
Now, the only type of electric baseboard heat I've seen is what we had in our old townhouse that was meant for auxiliary heat in addition to the inadequate heat pump. Heat pumps are great for air conditioning and heating homes when temperatures don't dip much past the freezing mark.
In northern Westchester County, where I lived for 22 years, we had nighttime temps quite frequently in the single digits and consistently well below freezing. And, during the day too.
Still, when we painted and put up our wainscoting, we removed two of the electric baseboard heat units.
I'm not fond of those things. These came with the house and were as cheap as could be.
So, long curtains or not, I would not run these in a room unattended.
However, if the baseboards are hydronic (using hot water or another liquid), it is not any more dangerous to hang drapes in front of them than to dry your clothes in the dryer.
Oh, stop looking at me like that. ;] Have you ever seen water go up in flames?
Guys. Please, listen up. To make a fire, you need some serious heat, like at least 300 degrees, at a minimum. I looked it up. You cannot touch something that's 130 degrees. At 170, your skin is going to get a nasty burn. Your hydronic baseboard heater doesn't get anywhere near that hot.
It would take a serious malfunction to cause an explosion. Sure. It could happen. Your washing machine can catch fire too. Are you going to stop using it?
So, why do manufacturers say that baseboard heat is a fire hazard?
Yes, Electric baseboard heat can be. But, even then, the higher-end, newer models have the heating element far from anything that could catch fire.
Under normal use, the amount of heat generated is not sufficient to create a fire. Otherwise, they say it for the one time in a billion; there is a severe malfunction. They don't want to get sued, and their insurance company probably makes them say stuff like that. Also, people don't read or use equipment as recommended. The biggest problem you'll most likely have is a cold house, because the heat will be trapped behind your drapes.
One other thing is that you'll need some breathing room.
With non-electric baseboard heaters, I used to just do extra long brackets that projected out about 7″ instead of the usual 3.5″.
Below is a little diagram I made.
I would also leave up to one inch between the floor and curtain, and no more. Also, using lightweight, breathable fabrics is advisable. Sometimes the baseboard is only in the center of the window. Then you can have the curtains hang stationary on either side and use a shade or blind for privacy, if necessary.
However, I understand. Some people won't put anything in front of their baseboard heaters. It makes them too nervous. I say comfort first, and if it makes you anxious, then don't do it.
By the way, I do not take risks regarding fire hazards. I don't want anyone to think otherwise. While I have not, I know some of you have been involved with serious fires. It's a trauma that can affect someone for the rest of their lives.
I do take fire hazards seriously.
Of course, you don't have to have long curtains or drapes.
But, for the love of God, please, no flood-level curtains. Never.
As for what treatment would be best, if the windows have mullions, inside mount Roman Shades would be fantastic even if there's only one mullion. I have had to do some very wide Roman Shades.
Please note: I don't recommend a roller shade because when rolled down, it'll look like you're getting ready to play a movie on them.
Another idea is to choose an inherently flame-retardant fabric.
Did you know that wool is the most flame-retardant fabric? Silk and polyester are good too. (Poly melts, but it takes a lot to make it create a flame.) Some fabrics have a flame retardant applied.
Now, if one must have electric baseboard heat, I recommend changing the hideous units to the sleek, modern Runtal version. These are the types I was referring to earlier that do not get super hot.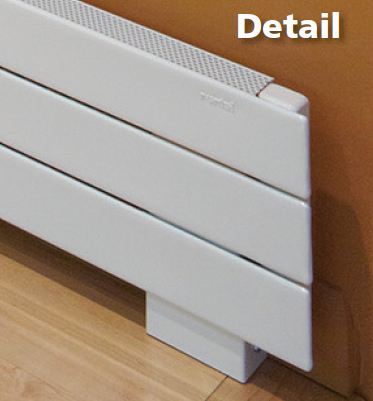 Runtal makes a beautiful hydronic version. I don't know what's involved with converting. I think it would be best to speak to an HVAC specialist who can advise you about your best options.
Runtal also says you need only 2 inches of clearance with their units. Therefore, you can put furniture or window treatments right in front of them. I have felt them before, and they don't get very hot. They work to warm the air in a different way which you can read about on the Runtal website.
Above and below is an Airbnb I stayed at twice for a few days each time, in Northampton, MA, when I was visiting in May and June of 2020.
They had Runtel radiators and baseboards in the rooms. One time, I accidentally turned them on, and they barely felt warm. Boy, did they heat the air! True, it wasn't super cold in June, but it did get chilly at night sometimes.
Awww… I always tear up a little when I see Joe (the plant). And, yes, I brought him with me on my vacation. For those who don't know, Joe lived a long, mostly happy, relatively long life (under my care). Sadly, he passed away peacefully last January. Cale and I had a memorial service for him last Spring and buried him in my little garden.
I just had a funny fantasy that Joe somehow regerminated, and one day, sprouting up were a dozen or so baby Joes. How sweet that would be!
Please check out this post for a lot more great ideas and beautiful baseboard covers. Also, there's a fantastic comment from Tom Andreas, owner of Sunrise Woodworking. He makes custom radiator covers out of wood. In his comment, he explains why there must be venting out of the sides and top of the units, or the heat gets trapped inside.
Again, This one shares many beautiful baseboard covers. These are not for old-style electric baseboards but for those that use water or another liquid.
You also might enjoy this post about an idea I had for hiding the radiator.
I did get some flack about that one.
I do love cool old radiators. My little radiator is not original and is in an awkward place. However, I DO need it when it gets cold. I also have the crappiest baseboard heaters run by our boiler in the lower level. Upstairs, they are okay. None of them get very hot.
By the way, this post is not about all of the ways one can heat your home.
That's an extensive subject, and much has been written about it.
Below is a mini widget with custom radiator covers I found on Etsy!

Like Sunday's post, I aim to make us think about SOLUTIONS, even when we believe there are none.
Too often hear some of you moaning about how you can't do things such as put your TV over the fireplace.
It's because of your neck, the strain, eyes, the heat… Yet, the reality is there is a solution for almost everything. If I recommend something, it's because it's a good thing all the way around.
Although, it might mean changing your system or equipment.
Some might complain they don't have the money.
Okay, I hear you on that front too. But, let's not get caught up in short-sightedness. Let's say the new system costs $5,000. After it's installed, your heating bill gets reduced by $1,500 a year. In a few years, the new system will save you money. Plus, you'll have a system that's much more pleasant to live with.
The critical point is that when there's a decorating conundrum, I have found it helpful to look at the problem from many angles. And also do tons of research. The answer you're seeking might be out there.
For those looking for help with window treatments, this is a post of posts– all devoted to different types of window treatments, hardware, etc.
In the meantime, for those who have difficulty working around their baseboard heat, please consider If:
You need them
If you can change them somehow
Or, if you can have a better system, altogether.
xo,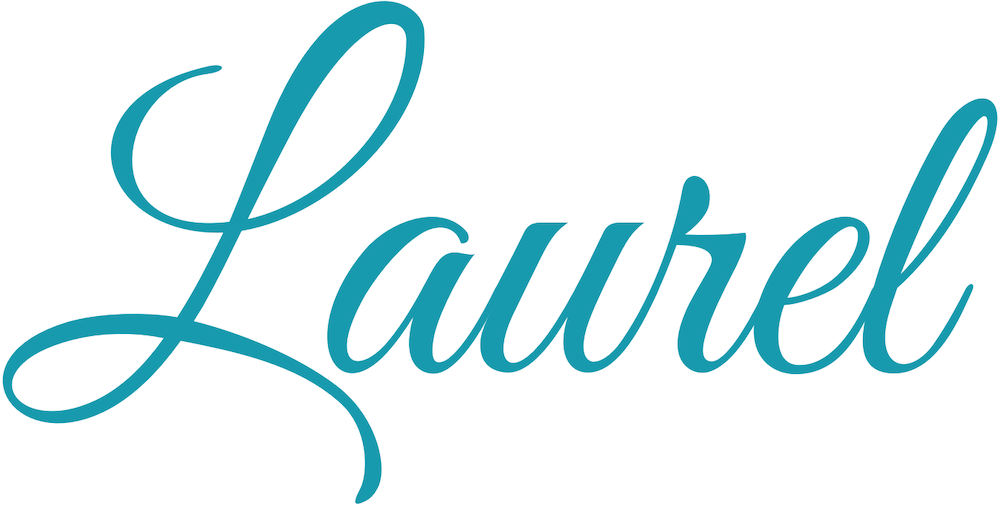 PS: Please check out the newly updated HOT SALES, featuring my favorites in Home Furnishings and all on sale!