Dear Laurel,
I've been reading your blog for about a year and very much enjoying it as I've learned a lot about decorating.
So, I read this post about the need to create a design plan. I know the colors I want to use. My favorite designers that you post are Gerald Bland and William McLure. I guess what I love is how timeless their spaces look and the simple neutral color schemes. That seems timeless to me, too.
What I don't know so much about is furniture.
But, you've put the fear of God into me with this post about how so many manufacturers get the styling and proportions wrong.
My husband and I are in the process of purchasing our first real home. Basically, we're starting from scratch.
I want to know and maybe your other readers, too, is the best sofa style? Of course, not only the best sofa style but one that will hold up. And, not just hold up, but hold up and be one that I'm glad is holding up! Haha, Nothing worse than a mistake that's holding up. lol
Of course, our budget is not limitless.
However, we would be willing to splurge on something that we're going to keep for many years to come.
So, I guess what I'm asking is what the best sofa that you recommend is? And, which one did you specify most often? I figure if you were specifying it between 1996-2016, then that means it'll probably be one you'd specify today.
Sofie Sue Preem
*********
Thank you to "Sofie," who doesn't exist. Except maybe she's really all of us who are overwhelmed by too much choice. Today, I went into Eataly here in Boston. There's one in NYC that I adore. Anyway, I was walking around the cheese section and met with dozens of different types of cheese. How is one supposed to decide?
Right?
Alas, today was beautifully mild, approaching 60 degrees, and I very much enjoyed walking around Newbury Street in the sunshine. I'm getting very excited about the coming of daylight savings time beginning this Sunday. It means that spring is just around the corner, and more daylight hours in the northern hemisphere.
But, let's get into our topic of the day.
The sofa.
It's usually the most expensive piece of upholstery in our main living spaces.
Still, there are so many choices and hundreds of manufacturers.
Of course, we want the best sofa for whatever our price-point is.
Well, there is no "best sofa" because there is no "best room."
And, do we mean best in terms of comfort, styling, size, cushion fill, arm style, etc.?
However, there is one sofa that all of my years in this business I specified more than any other sofa. Anyone who's been reading this blog for a while knows the answer.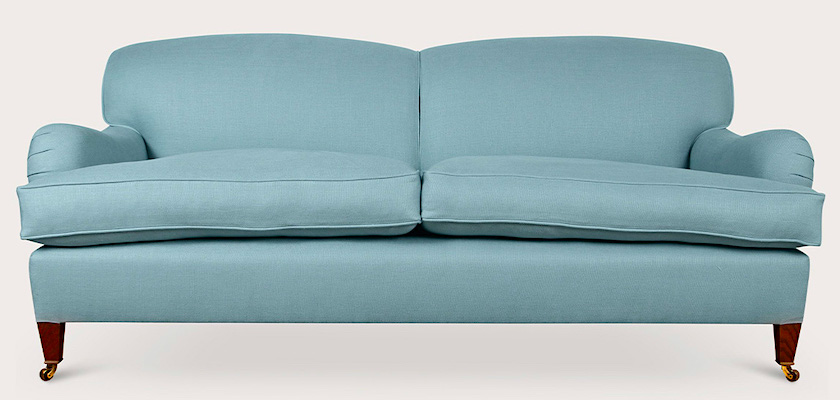 It's this one or some variation of it. The sofa above is by George Smith.
It goes by different names. It's usually called an English roll arm sofa or sometimes a Bridgewater sofa.
The British manufacturer, George Smith, started it; They call it a Standard Arm Signature Sofa. Although, they have several variations of their standard arm, as well. But, let's stick with what we call the English Roll Arm.
Back in the day, I often had my English roll arm sofas custom-made by a trade upholsterer in Stamford, CT.
Or, I ordered them from another manufacturer that's one of about 35 sources I can't live without. Those are listed in the back of Laurel's Rolodex.
Okaaaaay, I'll give that one out even though it's killing me to do so. (not really; just being dramatic, for effect)
TCS Designs.
I'm sure I've mentioned them before. I must've ordered some 200 pieces from them over a period of 15 years.
They have a place-holder website. However, you will not find a catalog on the internet. Nor will you see them at High Point or any of the other furniture markets. I discovered them at a local shop. Other designers know of them through other colleagues or me.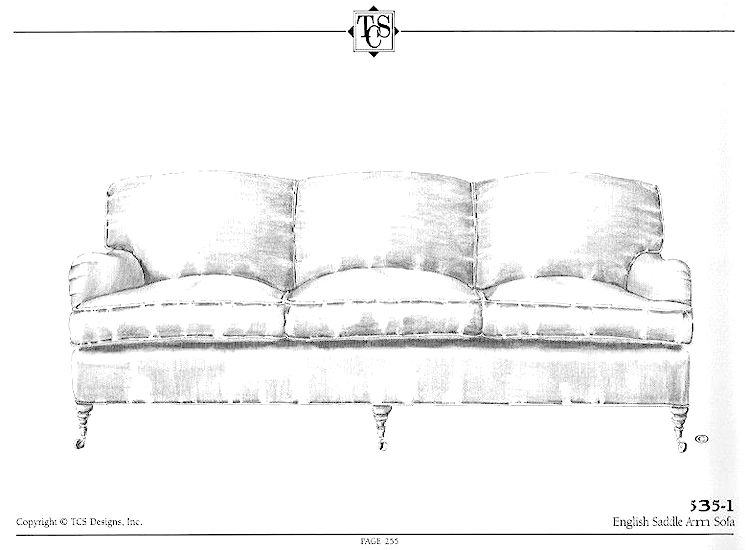 I don't believe I have any photos of jobs I did with this sofa, ironically. But, I did find one of their line drawings online. They call it the English Saddle arm sofa. And, it comes in two sizes; the standard 84″ and a 70″ version. Oh, wait. I do have a photo. Hang on, and I'll go and look for it.
This was from a job back in 2002. The clients already owned the coffee table and everything you see on the bookshelves.
Let's look at some more English Roll arm sofas, the best sofa, from George Smith.
Traditionally, the English Roll Arm sofa has a turned leg, but it can also have a straight tapered leg with or without casters.
George Smith English Roll arm – best sofa – Signature Sofa Medium StandardArm StraightTop WholeBack- Best sofa
They certainly are elegant. I would love to have one of these in my new apartment. There's only one problem for me and probably 99.9% of you, too. They are wildly expensive. I've seen used ones on 1stDibs for close to $10,000. That's a USED sofa. Fine, call it "vintage."
You might recall that we looked at these vintage English roll arm club chairs in this recent post about the best club chairs.
Most of us don't have that kind of money to spend on a sofa even if it is the best sofa that will last a lifetime.

The closest sofa to the George Smith style that I have found is the Morgan sofa from Jayson Home.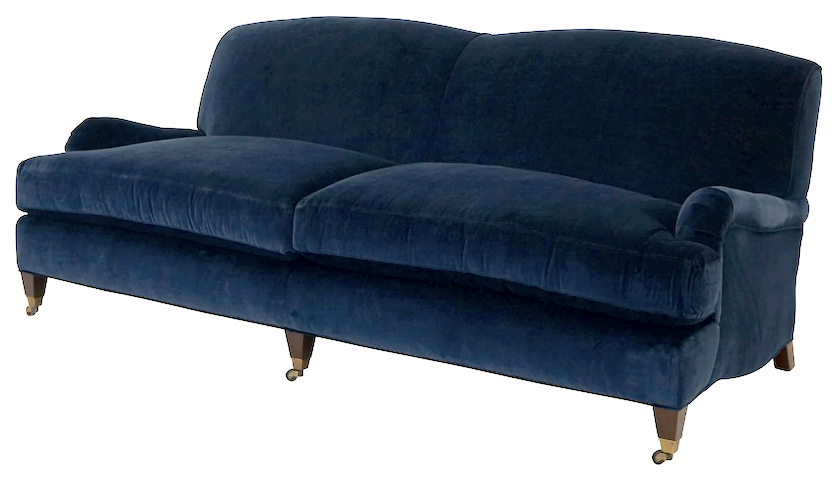 Another view of the Morgan sofa from Jayson Home.
In that same price range is another similar sofa by Williams Sonoma Home, the Bedford Sofa. We've seen this sofa many times, but not these two images. Please note that at the bottom of this post will be a widget with many of these sofas available for purchase.
Another wildly expensive but gorgeous example of the English Roll arm is the above beauty manufactured by Jonas Upholstery in NY City. I love the slight scroll back. Yes, they put real horsehair in the filling; yes, it's sublime, but you can have pretty close to that for a lot less. A LOT less!
For about 1/10th the price, you can get this version from Anthropologie called the Glenlee Sofa. It also comes in zillions of fabric options.
Above is another view of the Glenlee sofa from Anthropologie in a beautiful peacock blue velvet.
Did you know? Of course, you don't. But, there's any Anthro that's a 5-minute walk from my house?
I'm not the only designer who favors this sofa. Designers such as Victoria Hagan and Phoebe, and Jim Howard love the English roll arm sofa.
Above and below are two gorgeous rooms by Mark D Sikes featuring the best sofa!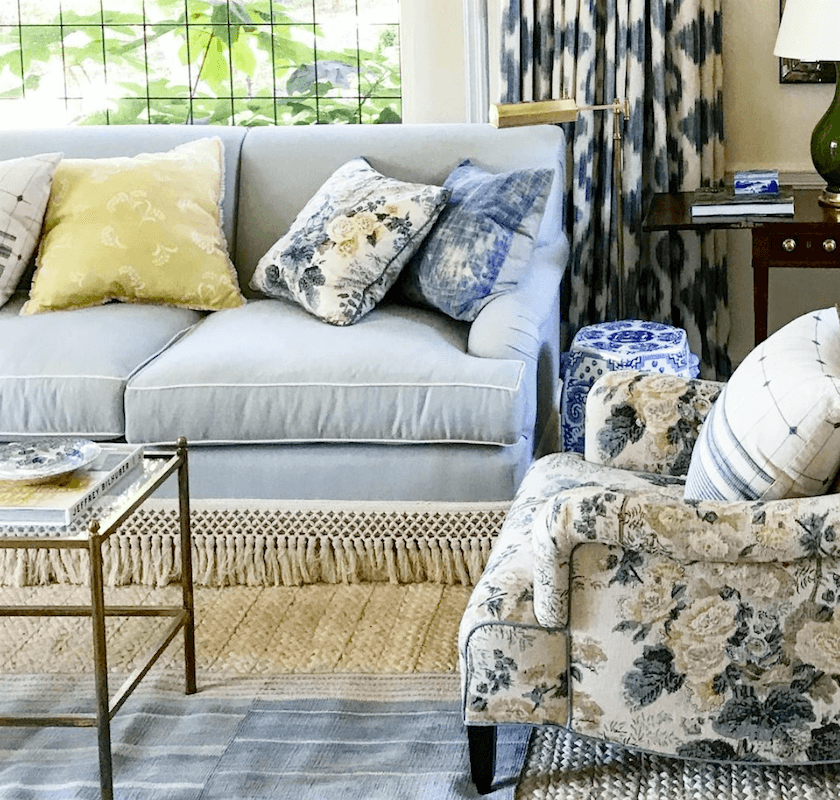 I adore Mark's work. You can see more of it here.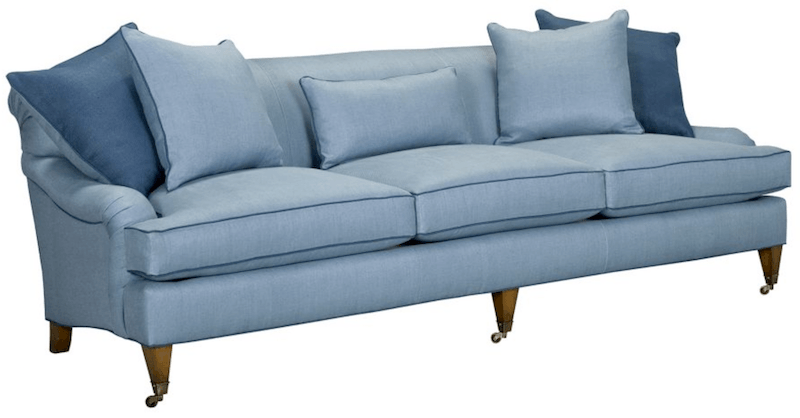 Mark D Sikes designed the Santa Barbara Sofa by Henredon.
Finally, I left one of my favorite English Roll Arm sofas from Serena & Lily for last.
That's because, through the 16th of March 2021, the entire Serena and Lily line is 20% off. Of course, that includes their gorgeous custom upholstery.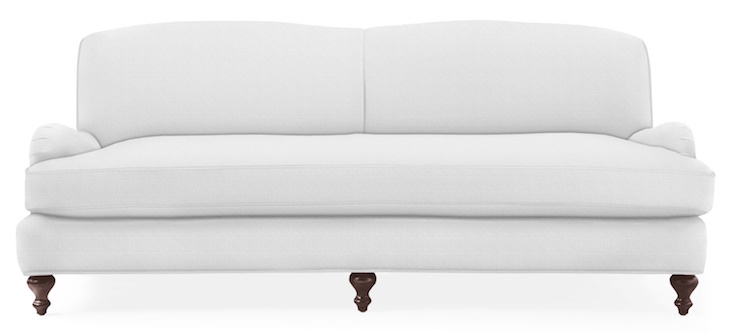 Their classic version of this timeless style is called the Miramar sofa. And, they have it in numerous variations and configurations. And, of course, all are available in dozens of fabrics and leathers.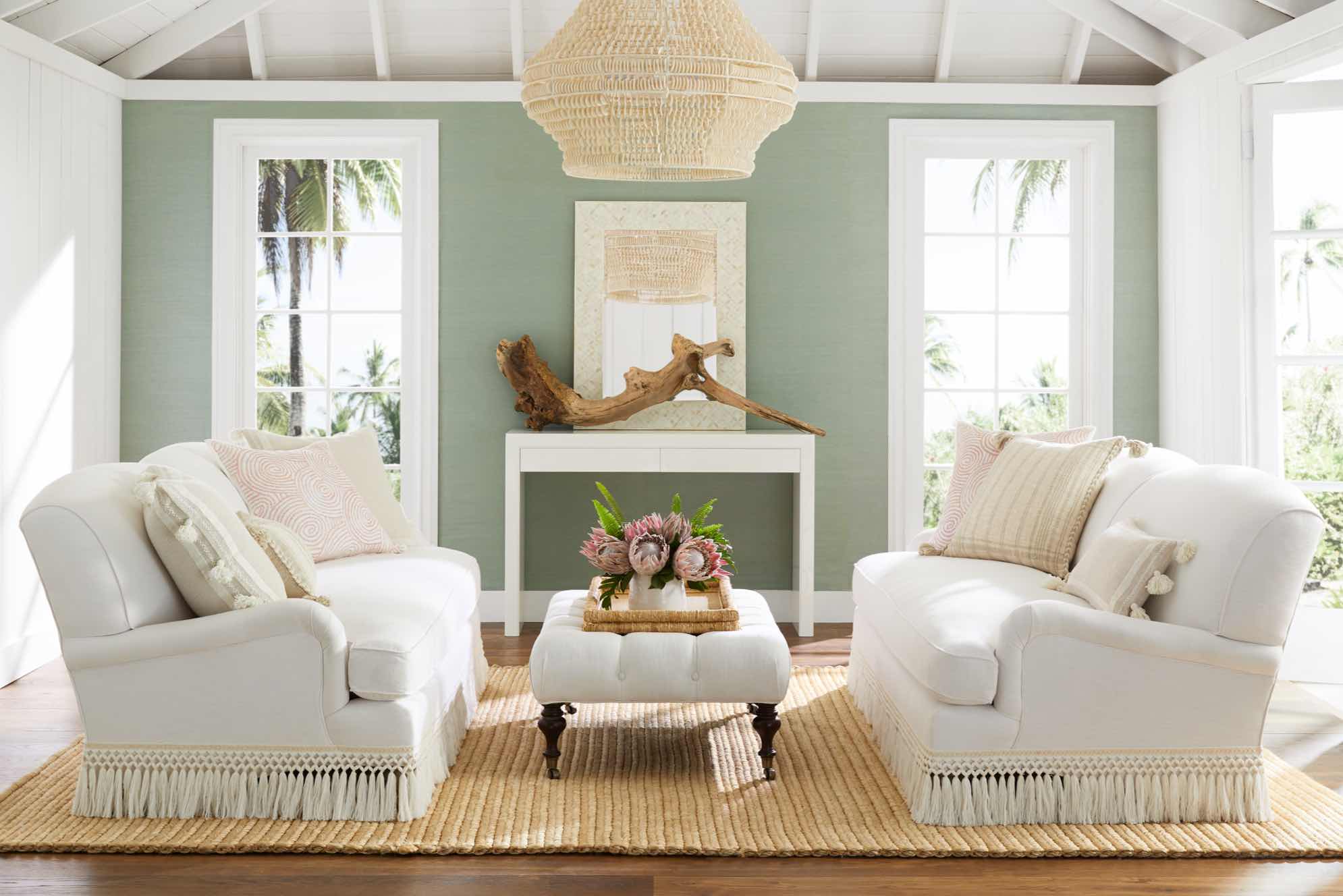 The newest version of the Miramar has this cool fringe on the bottom. That is if you like fringe. For those of you who have chewing pets and who hate fringe, well, that's okay. You don't have to get this one.
This version of the Miramar sofa features a super practical Perennials stripe and a bench seat cushion. If you don't know, a bench cushion means one cushion instead of two or three cushions.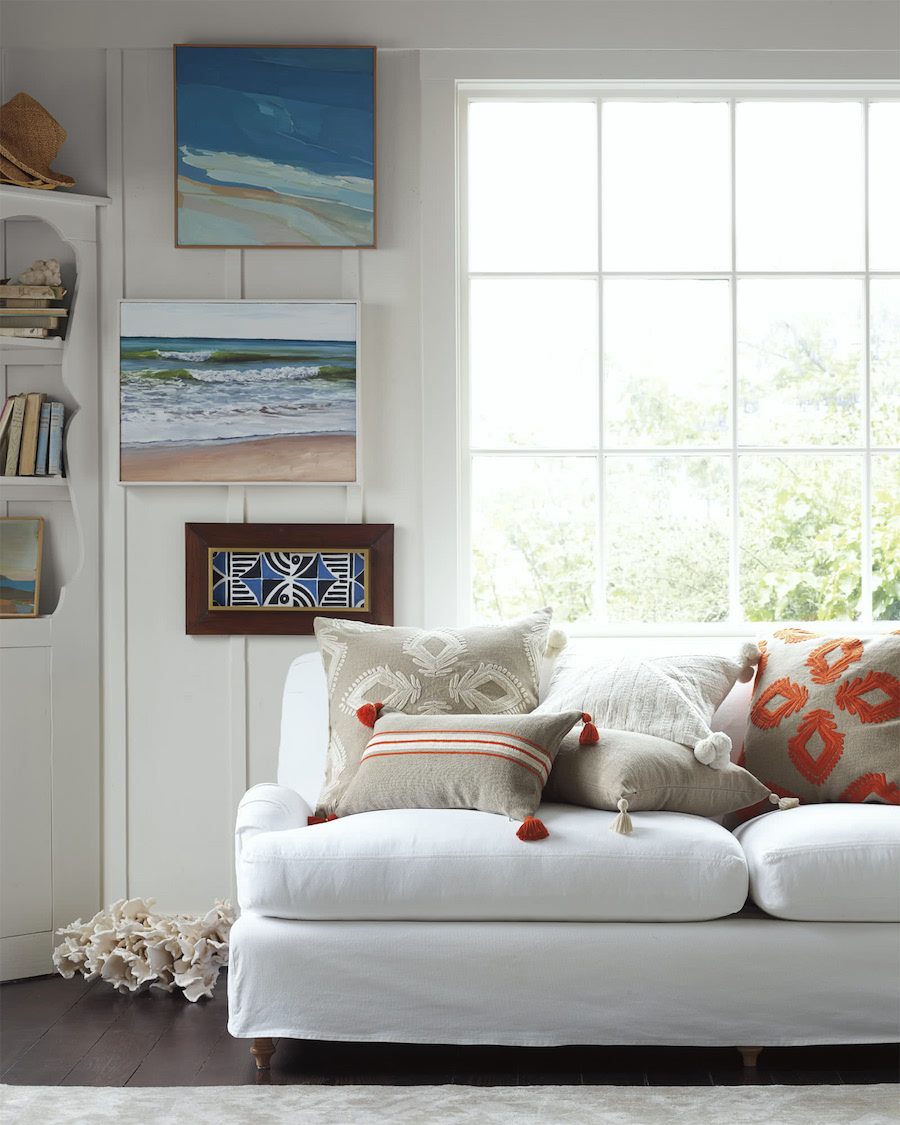 Above is a Miramar sofa with a slipcover. This slipcover is meant to sit about 3 inches above the floor.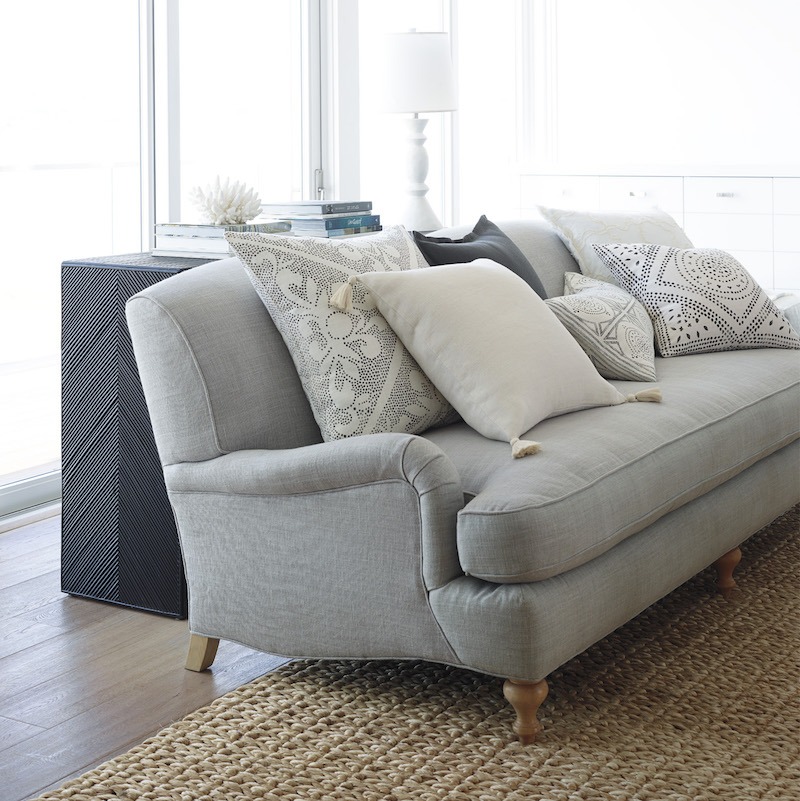 The Miramar in a beautiful blue-gray linen with a bench seat.
They also have a sectional version of this classic English Roll Arm Sofa.
Below is a widget with numerous versions of the best sofa.

Or, at least one of the best sofas. I didn't mention all of them in this post. But, some of them are very reasonable. Please click on any of the images, and it will take you directly to the source where it is sold.
Are there other cool sofas?
Well, of course, there are! You can see some of them here. But, if you want one of the coolest and most classic, you can't go wrong with an English roll-arm sofa!
For more help in selecting the perfect sofa, go here.
xo,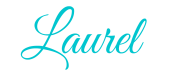 PS: There's a massive updated mid-week HOT SALES! Please check it out.