The other day while researching for another post, I came across a quote from the legendary interior designer Juan Montoya. Mr. Montoya, some of you might recall, was one of several controversial designers who had some legal trouble several years ago.
"A-List interior designer Juan Montoya, who believes living rooms will have more furniture and more comfortable chairs, though smaller in scale."
Did he just say "smaller in scale?"
He did, right? Hooray!
Well, I hope that the furniture manufacturers are reading this. Because if there's one way for us all to throw out our old furniture and buy new, it would be to create something entirely different.
However, in this case, I'm hoping that it's actually something old.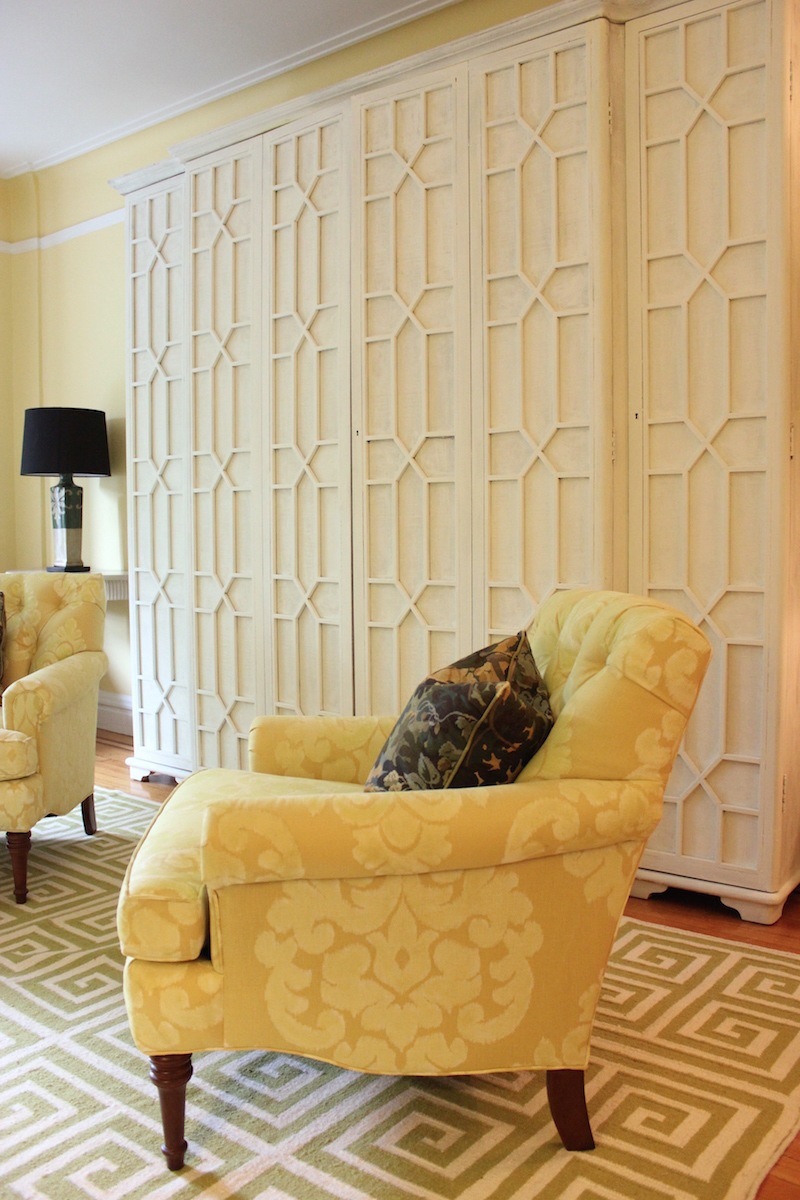 The side view of my smaller scale club chair is so pretty.
But, what's the norm these days is not like the chair above. It's something we might call:
FUBBBS

FUBBBS = FAT, UGLY, BLOATED, BOXY, BIZARRE
This styling proliferates at numerous brands in the market place. Every market, I keep hoping for a glimmer of change. And yes, with some brands, like Hickory Chair and Century and of course, Lee Industries and others, I do see some stunning furniture. But most of it, in my opinion, misses the mark and/or is downright horrendous.
So, it's time for a reset button.
Oh, I've written about this before. It comes up all of the time. And it comes up because every once in a while; I just have to let off some polyester batting.
And one reason is; there is so much that needs to come together to make a beautiful room.
You can have a gorgeous space with 13-foot ceilings and 8-foot windows, mouldings up the wazoo like I'm fortunate to have. And then you furnish it with the likes of those club chairs above. Imagine that.
It's like a gorgeous woman in the world's ugliest wedding dress.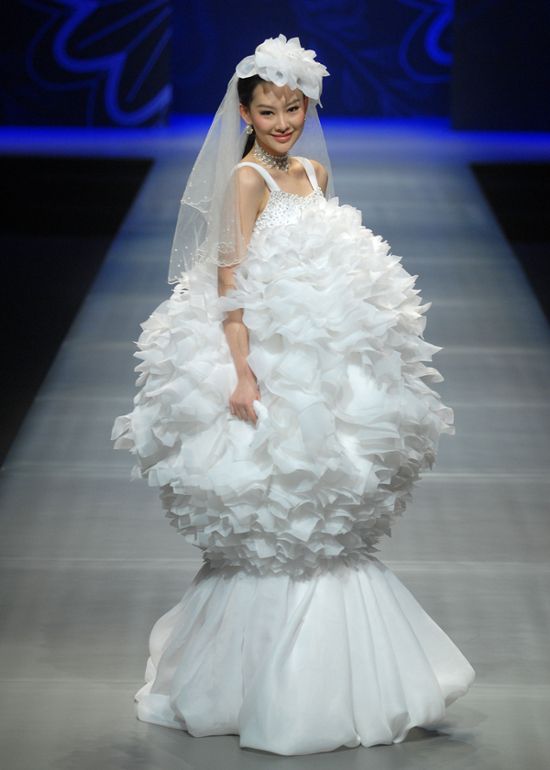 What was she not thinking? (Or, maybe she was trying to hide that she's seven months pregnant?)
Sorry. Where was I?
Oh yes, reset button.
ou see… there are beautiful chairs out there.
But most of them are old. Or, a new one costs the same as a semester at an Ivy League College.
What makes for a beautiful club chair?
Size
Proportion
Shape
Style
Let's look at some gorgeous old, classic club chairs.
Below is my favorite chair on the Laurel Home Ultimate Paint Palettes and Home Furnishings Collection, part II of the Laurel Home Paint Collection.
This beauty is a vintage or maybe even an antique chair that was reupholstered at Chairloom. Do you know Chairloom? (not to be confused with Chairish). They have a great business reupholstering old chairs, either theirs or yours. And, Chairloom will also consult with you and provide gorgeous designer fabrics if you want to update a cool chair you've found.
They are one of 100s of my favorite home furnishings sources in Laurel's Rolodex.
Is this not the most divine club chair you've ever seen?
If you don't think so, then we're going to need more than a reset button. I think we'll need to go for a full detox session. Haha
Above I manipulated the upholstery color for one of my boards in the Laurel Home paint palette collection.
I also used it in a mock-up of my living new living room I created several weeks ago.
I don't think I'm going to stain my floor white even though I love the look. I'm still mulling it over. But, I would love these chairs!
The closest I can find is the George Smith Jules Chair. This is also a gorgeous chair.
Later I went on a hunt for the world's most beautiful club chairs.
And yes, I found some new ones, but let's take a look back in time to the beginnings of the most beautiful club chairs.
The club chair had its beginnings in the plethora of Gentleman's clubs that sprang up in 19th century England. Although, I read that men's clubs began in the 1600s. But most chairs didn't have much upholstery until the late 1800s.
Two companies date back to the earlier part of the 19th century. The most well-known one in the US is George Smith, but it seems that another company, Howard and Sons, has more antique chairs in the marketplace. Both companies are still in existence. Howard and Sons can be found here.
Here are some of the original Howard and Sons club chairs. (and other less "clubby" ones too) These are from the late 19th century.
Wowza!
Those lines! These, of course, are the classic English roll arm with a small scroll back.
These are racehorse, sleek, and no wonder. They are stuffed with horsehair. Haha. Back in the day, it was what they used, and to this day, horsehair is still used in some expensive upholstered pieces. But, it's not easy to find.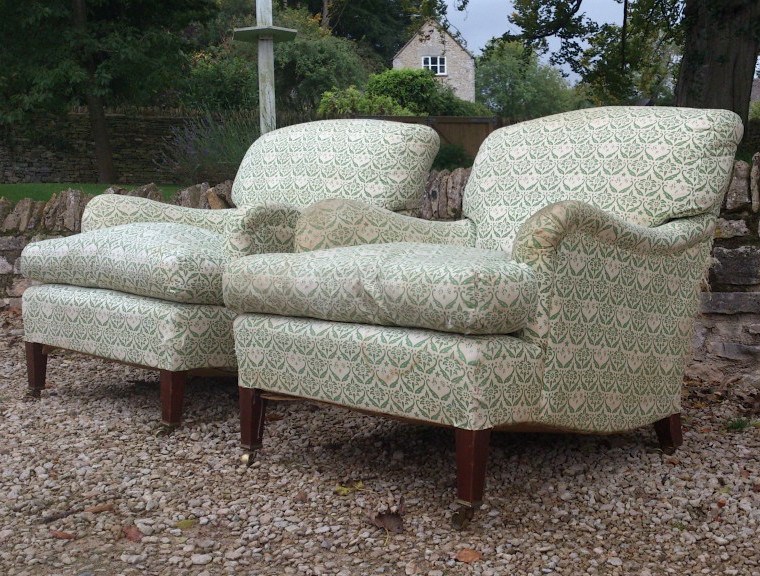 Above is a 3/4 view. As you'll see… a lot of these chairs are upholstered in this pattern. These are quite dirty, which is a shame. They are the classic Bridgewater style with an English Roll arm. I found them on 1st Dibs, where you can read a bit more about them. These are sold, but the one below is for sale.
They're boasting that it's the original ticking fabric.
Ya think? And, it looks like they left this $10,800.00 masterpiece in the middle of a cow field.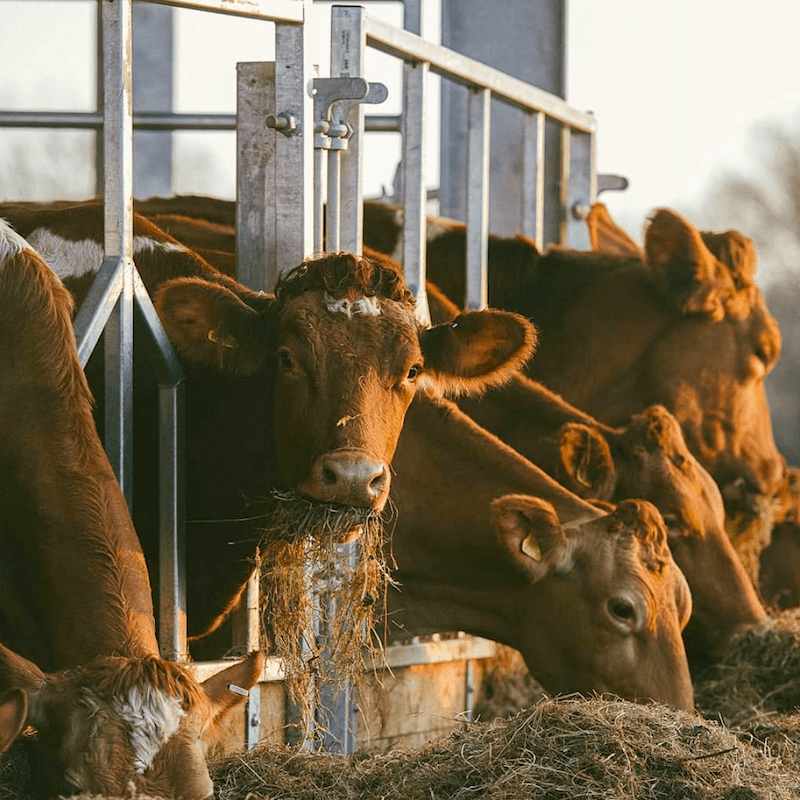 That's a lot of cash for a piece that will require stripping down to the bare frame.
Buuuuutttt, it's the FRAME that is what makes the chair.
It's like the bones of a supermodel. They don't make furniture frames like this anymore. Well, no one in the USA does, anyway. The closest is Lee Industries. As you may know, Lee makes some of the furniture for Serena & Lily and Williams Sonoma Home.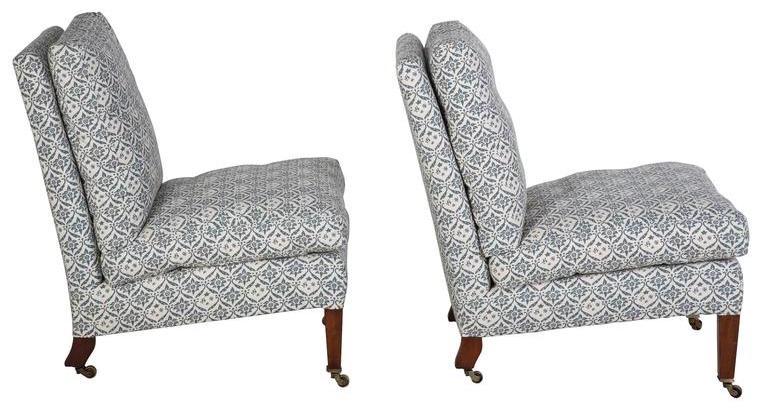 A beautiful Howard and Sons slipper chair. Notice how the seat on this and the Bridgewater chair slopes down. I have found that chairs do this, feel deeper than they are. And it's a beautiful look.
Above is a similar chair, and I love it. But, I think it's discontinued. Too bad. It's one of my favorites.
Oh, the English. We Americans will never understand how they can plunk down $900 for something our Salvation Army wouldn't accept for FREE. But, it's smart because they can have a priceless antique reupholstered, and it will be glorious and unique. This is from Max Rollit, who created Ben Pentreath's sofa.
Above another Howard and Sons Bridgewater or English roll arm club chair. This one is old but has had a complete overhaul. This is from Dean Antiques. There are many beautiful, old refurbished chairs to check out and other gorgeous antiques—what a lovely shop in the UK.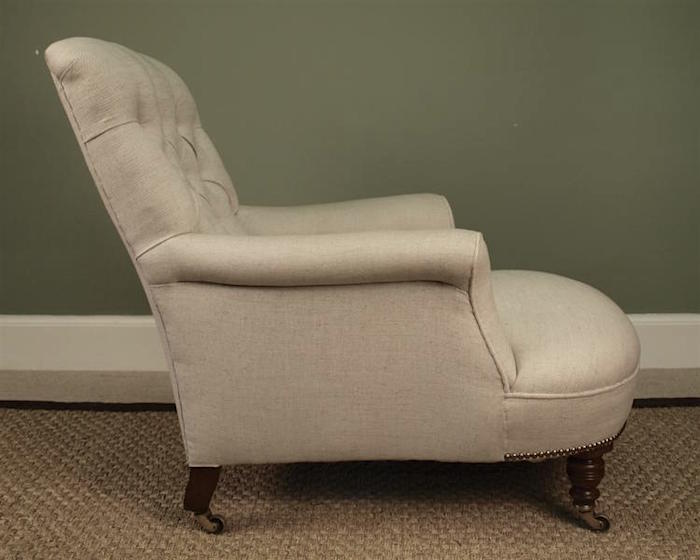 This is another well-known Howard and Sons style found at William James Antiques. The seat is an exceptionally low 15″. And over the years, I've heard people gasp at the notion. But "the throne" is about 16″ and so is the average picnic bench seat. I admit, that 15 is a little low, but 17 would be fine. Most of the old chairs are only about 32″ high, and some are even lower.
These chairs are not the hunky club chair but very pretty and only 31″ high. You'll find a leather version coming up later on.
What about new club chairs?
Yes, there are chairs today that imitate these to some extent. But these old chairs are sleeker.
My point is… Can't they make these kinds of chairs at affordable prices? I don't know how much a George Smith Chair is now, but 25 years ago, they were at least $5,000. So, are they $10,000? It's a lot of money.
Here are some more expensive but insanely beautiful club chairs
Beautiful, classic club chair from Jonas Furniture. Photo by Don Freeman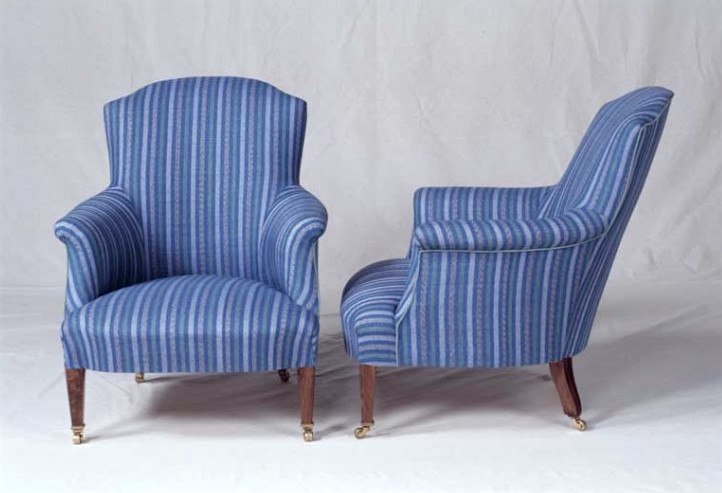 Above is a pretty George Sherlock chair. This is another English company that makes the most gorgeous chairs. They are a relatively young company, starting only 50 years ago.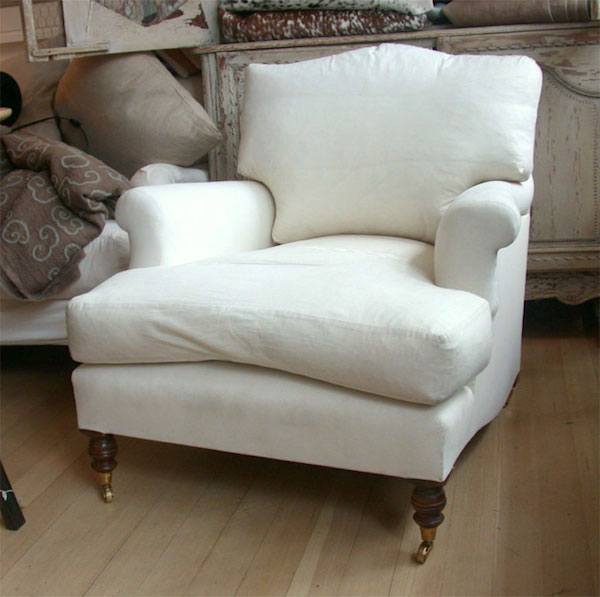 Another beautiful down-filled, new club chair from George Sherlock.
Found it on 1st Dibs, but no longer have the link for it. Down is lovely for seat and back cushions, but it does require a lot of fluffing. I prefer spring-down. I do love the French seams on the seat cushions, in place of standard welting, too. The overall height is only 32″. I love that.
That is the same as my eight-year-old club chairs from CR Laine. They have since discontinued this pretty chair. I don't know why.
There are also some lovely, more moderately priced chairs.
Williams Sonoma Home
This is lovely, but do you see the areas lacking somewhat in the refined styling of the Howard and Sons Chairs? It's in the details.
These are two out of about 30 different chairs that are part of the featured furniture on the 40 boards for the Laurel Home Ultimate Paint Palette and Home Furnishings Collection. (You can find the info here)
So, I will be interested to see if Juan Montoya's prediction comes true.
I have my doubts. The colossal furniture trend of the last 40 years or so seems to be firmly entrenched.
In the meantime, here is a widget with some more of these vintage beauties for sale. Some are very expensive, and some are more reasonable.
The dark red classic, velvet club chairs are new, from George Smith. If you click on that source, (below) I believe they have other new George Smith chairs for sale with custom fabrics, and their prices are excellent, too.

Oh, how I do wish they'd bring back these exquisite old styles. But, of course, at affordable prices.
xo,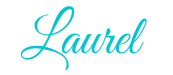 PS: Please check out the newly updated HOT SALES.
In closing. This was a horrific week in the history of our nation. I spent half the day on Wednesday crying. So, there's only one solution that helps me more than anything.
Ballet.
And, this young man, Gabriel Figueredo, the top male prize winner two years ago at the Prix de Lausanne will mesmerize you with his insane ballet technique, artistry, legs, and feet. He is so beautiful, it hurts.
Please enjoy the exquisite 20-year-old, Gabriel Figueredo, and please follow him on Instagram!
I love you all!