Hi Everyone,
The other day, I got the most darling email from a reader who spent a year renovating a charming old home in Johannesburg, SA. It became her South African Dream Home! But, there's a lot more to the story.
Dear gorgeous wonderful Laurel,
[I like her already. haha]
Yes, I'm another ardent fan here.
I adore your blog, just lap it up like cream, and somehow your advice always arrives at the perfect time. So, really, this is just a thank you email and a share of the Johannesburg home that you helped inspire.
[Please know that not everyone likes me, my blog, or my point of view. But, thank you so much as it's very gratifying to hear that for some, I've made a positive difference in their lives.]
In 2017, we bought our forever South African Dream home for our growing family.
It was in the perfect location in the Johannesburg suburb where I grew up. And, just three blocks from my parents on a road lined with purple bloomed jacaranda trees.
It was a gorgeous grand dame, with great bones but in need of some attention. However, I loved her, no matter what.
I spent the most wonderful year altering her, a truly joyous project that culminated in a wonderful home filled with light and air and interior spacing merging with a lush garden.
Grace and space, and an abundance of happiness.
The architect is a dear friend, and we had so much fun.
We bounced off each other, ideas tumbling, decisions being made with a snap of fingers. I'd say the windows need to be bigger. She'd say, then we won't be able to fit shutters. I'd say, "no shutters!" And then we'd laugh and move onto the next thing.
Everything that we could restore we did. We used heritage wood for the floors and 1930's door handles from an old estate that was going to be demolished.
In addition, we spent a fortune restoring the pressed tin ceilings. This was going to be our forever home.
Where we couldn't use old, we went modern. So we installed stainless steel light switches, but with a toggle switch as a nod to the past. We opened up the kitchen, created an enormous loft, and opened up the main bedroom and bathroom.
Your posts on unbathrooms and unkitchens were read over and over. We paneled the guest toilet. In 2018, we moved in and were boundlessly happy.
And then, as it always seems to happen, life intervened.
My husband got a job in London, and now we're living in Sevenoaks, Kent. The house is under contract, subject to inspection, but we basically gave it away. South Africa is broken, the economy is a mess, and the pandemic isn't helping matters. Properties are just not moving quickly. So, we are lucky in that regard.

 While I'm sad about the loss, I love our new life in lovely Sevenoaks. My kids are content, and in the end, nothing else really matters.
However, without further ado – tada — here is the home you helped build.
[Thank you again. I think it's the photos I post that are the inspiration. I'm not this good!]
Best,
Astrid
I asked Astrid if I could post some of the photos, and she gave the go-ahead. So, let's look at more of this lovely South African dream home that's a beautiful mix of old and new.
This porch is amazing!
This looks like encaustic cement tile which we have seen in many posts.
This fabulous Oriental rug adds so much warmth!
I love the mix of colors and furnishings. It's a wonderful family home!
These huge windows in the bathroom are fantastic. I don't know if you can tell, but there's a wall outside, close to the window, so that light can get it while still allowing complete privacy. I love that!
Astrid's story touched me for many reasons. In the scheme of things, having to move isn't the worst thing that can happen. But, this also brought back some memories for me as my wasband was South African. Well, actually from Rhodesia, now Zimbabwe.
However, in 1989 we spent our three-week honeymoon in Capetown, Joburg, Bulawayo, and Victoria Falls.
It was January into early February, which was the height of summer. I was captivated by the lush greenery and bright flowers – EVERYWHERE. And, of course, the classic, pristinely white Dutch Colonial architecture that Capetown is known for. That is Lion's Head Mountain in the background.
Capetown is one of the most breathtakingly beautiful places I've ever seen if you've never been there. The land is rugged and juxtaposed against pristine beaches and crystalline ocean water. I mean, there are mountains and water– EVERYWHERE, you look.
Please enjoy the following images of Capetown, SA I found on Unsplash.
Lina Loos view of Table Mountain and the ocean in the distance.
Tidepool at Stellenbosch, SA also by Lina Loos that she took with her I-phone!
Yes, that is ocean water. Sick, huh?
Rockefeller-Muizenberg beach – Capetown, SA-Unsplash
We went here, as this was my wasband's favorite beach. I wonder why. haha
Casey Allen via Unsplash
Penguins at Boulder's Beach
Capetown – John O'Nolan-unsplash
Thank you so much, Astrid, for sending in the photos of your gorgeous South African dream home. I hope all continues smoothly with your home sale. My house sale in New York has not closed yet either, but very soon, I think.
And, for everyone else, I hope that you also enjoyed the photos of Capetown.
xo,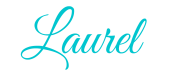 PS: Please check out the newly updated HOT SALES. There are some exciting new vendors this weekend!
PPS: Did you know? You can now get Farrow and Ball paints and wallpaper ONLINE. You can also get sample pots, cards, wallpaper paste, primer, brushes. Everything!
Plus, there's a brand new collection by Kelly Wearstler, that's gorgeous! Please check it out.