You really have a gift Laurel. I'm glad you share it! It helps all of us right brain people out there not get so irritable when trying to create a nice home.
My dilemma is attached. It's our family room addition; I fondly refer to it as our dorm room!
We aren't committed to keeping anything or anything in its place (although the curio cabinet may not fit anywhere else in our home).
Thank you again!
Karen
Thank you Karen!  And this is not the same Karen from a couple of weeks ago. This is Karen A and that was Karen B.
This is a lovely home! And the reason I chose it, is because this is the quintessential family room off the kitchen. Sure, not everyone's looks exactly like this, but close enough.
In another email, I sent Karen a little interview for some pertinent information I needed to know.
I found out that the A family is located in a suburb of Baltimore, MD. They have a 17-yr old son and a 7-year-old whoodle named Willie. I'm assuming that's a cross between a whippet and a poodle?
So, let's first take a look at the photos Karen sent me of the family room and adjacent dining room.
The furniture is 15 years old and was originally purchased for another more formal room. The lovely wall color is Benjamin Moore Revere Pewter. Please notice how different it looks in the image below.
Lights off, obviously.
But Revere Pewter is a pretty changeable color depending on the light.
But, it definitely has a tendency to go greenish.
The opposite direction which looks into the dining room. To the right is the kitchen.
View from the kitchen coming into the family room
Close up of the dining room. Love the wall color and gorgeous rug, too! Hi Willie!
I don't know what the wall color is, but it looks like one of my favorite shades of dark blue.
A cosy corner. Karen's office? :]
And, below is Karen's scale drawing.
I'm having a problem because these measurements add up to 13′-7″ but there are 18 squares across on the drawing. Now, please. I don't expect Karen to know what she's doing. It's brave of her to do this, in any case.
And believe me, I've made measuring mistakes.
Plus, I've been GIVEN whopping measuring mistakes by professionals who should know better. In fact, two times it was an architect. Fortunately, they were caught before things were ordered.
But, that's another way that one can do EVERYTHING RIGHT, as in make a plan and still mess up.
Never, ever guess. And definitely never assume. The old axiom, Measure Twice; Cut Once is a good one to remember, but measure three times, just to be safe.
I wrote Karen back and asked her to give me the over-all measurements. That way, I could pretty much figure out the rest, or close enough for our purposes. If you are your own designer, or even a pro and aren't confident in your measuring skills, then I would hire a service to do that.

After Karen's revision, we see that the room is 14′-8″ wide by 22′-2″ long.
That's a nice sized room family room.
For me, this is a pretty typical family room. I don't find it particularly difficult except that it's not a blank slate.  Yes, there's a doorway from the kitchen to the dining room. But, it's not unusual.
And this is not to say that Karen isn't being truthful. First of all, it is always more difficult to design for oneself. Remember?
But, there's another layer here, and that's because she's not trained and hasn't already done a hundred rooms, presumably. It would be like me trying to do my own bookkeeping. I would rather walk on hot coals that are embedded with shards of glass than attempt to do my bookkeeping. Just the thought, makes me break out in a cold sweat!
Raise your hand if you feel the same way. :]
Okay. Time to jump in. Let's begin with the lighting.
While the recessed down-light thing is standard for the majority of homes in this US, having that as your primary source of lighting pretty much sucks. As you can see, it's creating shadows and glare. Yes, they are on a dimmer. That's good. I would put them on, very low. And then supplement with table and/or floor lamps. And, maybe even a chandelier since we have such a nice, high ceiling.
Now, it's time to move on to the furniture.
That's a gorgeous curio cabinet which they inherited. It's vintage Drexel. It's probably a little formal for this room, but that's fine too.
Karen's measurements for the sofas are off too, but it's a common mistake. Even manufacturers make this mistake sometimes. When you measure sofas and chairs, one needs to make a plum line down from the top of the back. That line is always behind the legs. In reality, these sofas are 43″ deep. However, 7″ can make a big difference.
Karen said that the TV cannot be moved to over the fireplace because the room is too shallow.
Actually, this room isn't particularly shallow. But we do need a path behind the main seating area. The thing I see is that the sofa is pushed a little too close to the fireplace. I don't consider the door to go outside a major path.  If the sofa were back towards the wall, a good foot or maybe a little more, the distance would be about nine feet.
However, putting the TV over the fireplace might be a moot point, because I don't think that over the fireplace is what I think will be best upon further reflection.
Yes, some of you can exhale now.  ;] I know that there is a good-sized faction of people who abhor the TV over the fireplace. Of course, there are remedies for that too!
But… the TV situation as it is, is not good, either.
Forgive me, but the TV with that neck thing and sitting on a trunk that's too small, is reminding me of an alien creature. And, the TV is on an angle, which I totally get because that is making viewing easier. But it looks make-shift; at least, in the photo.
And yes, I know. My TV isn't any better. One day, God willing, it will be.
The TV on the angle is the right idea, I think. In fact, it should be on more of an angel. A 45 degree angle.
Alcott Hill corner TV cabinet at Wayfair
So, how about we actually put the TV on a lovely corner cabinet. Then, we can hide all of the wires and associated equipment. It's in the widget below. I believe that the color is most likely more accurate here. If desired, this cabinet could be painted. It's really cheap. But the reviews are excellent.
Let's address the carpeting.
I don't recommend wall-to-wall carpeting in living areas (excluding bedrooms) for a lot of reasons. But, Karen says that it needs to stay for a while and that's fine. We'll work around it. There is only a sub-floor under the wall-to-wall carpeting, so it can't be ripped up.
One reason I'm not a fan of wall-to-wall is that there's a sea of sameness that can make a large room look rather insipid. However, I know that a lot of people still like it. Please note that designers, generally don't. In addition; if you open up any edition of House Beautiful, Elle Decor, etc. you will never see wall-to-wall carpeting in a living or family room. The only exception is sea grass. Sea grass, wall to wall looks great.
There is a remedy, however.
And that is to break it up with an area rug. Of course, it needs to coordinate with the dining room rug. That rug looks to be vintage or even antique, or else a fine reproduction and definitely hand-knotted wool.
How do you know all of that from a little photo, Laurel?
The same way that you can tell that a building is red brick from a 100 feet away. :]
WALLS
Love the one painting by the wing chair. We need more of that.
I'd love to see a beautiful art wall on the back wall. It could be a series of prints, perhaps.
Over the fireplace, I am thinking a mirror. Nothing too formal. One of my favorites from Anthropologie is in the widget below.
I could see a vertical row of three or four small prints on the wall opposite the Drexel cabinet. I do think that area might need a little more light. That one I haven't figured out, just yet, however.
And then, I would love to see some dramatic draperies with a wrought iron pole/rings hung just above the arch. What they would be, I'm not sure at this point, but I have an idea for the dining room in the widget below.
Furniture
Well, I think it's time to bring out my floor plan. And I apologize. It's quite a sloppy and slimy looking thing, but hopefully satisfying.

Oh, so bad. But do note that the number of squares corresponds to the actual measurements. That's very important when doing a scale drawing. But, you can see the erasers as I tried different things. This took me a few hours to do.
For seating in this spacious family room, which needs to handle a small crowd, I am thinking that a sectional will be best. I have included a couple of comfortable, more compact pieces. (below)
This sectional's seating from front to back (including pitch) is only 35″ deep and it is very comfortable.
This or the image links to the sofa version of the Spruce Street Sectional.
I'm okay with the coffee table staying as is, but if a change is desired, I'm in love with the new smaller version of the Reese Coffee table.
At 24″ x 48″ x 17″ high, it is actually not that small, but a beautiful size for most sofas as you can see above. And I love the slightly lower height. My ideal height for a coffee table is from 15″ – 17." Lower than 17″ is rare and even 17″ is not common. Oh well…
I would do a slipper chair facing the big window as part of a conversational grouping. If other chairs are needed, they can be brought in from the dining room.
Chairs for the family room and dining room.
Love the dining room side chairs. My only issue is with the wing chairs for both rooms. I love wing chairs but the fabric on these is not right for this room. And, from the image, the chair looks too large to be a host chair.
In the family room, it's too formal and is making the room look a little too old-fashioned, I think. But, I think that Karen knows this as the furniture has seen it's day and was purchased for a more formal living room, originally.
Serena and Lily Jackson Armchair – on sale!
I am thinking a small occasional chair perhaps like the Belgian Club chair with nails.
Karen went on to explain a few more things for me/us about this family room addition.
Re: the window seat next to the exit door.
The kitchen was here before we added on the family room. So to keep it balanced we had the 6 windows. I used to have a game table by the big window and the window seat was used as extra seating – we also store blankets in it. I'm not attached to it- I just could never figure out if the kitchen banquet area would look unbalanced if the window wasn't there. So it's an interior window, which makes even less sense.
I think we'll just ignore it.
We will probably have to do this project in phases given the budget or lack thereof, right now. I am hoping to buy some new couches, chairs and a table or two and add some lighting. We have lighting on dimmers now, but as you said – lots of bad shadows. Our priority is to have comfortable seating because we do spend time in here reading, talking and watching t.v.
What else? Well, we have a cuddly dog, we adore. She is with us all the time when we are at home. We let her up on the sofas and chairs- so durability is important.
You know, it's funny (but not really). In all of the years I've been in this business, and I've spoken with hundreds of clients and potential clients, EVERYBODY says that durability is important. haha! But, of course it is. We all want our furniture to hold up!
Everyone loves the fireplace and we are often the "winter home"- We definitely nest in front of fireplace with friends.
That sounds absolutely wonderful! You know… on second thought, I don't think that you should do anything, Karen. And that's because your friends will never leave! haha!
But truly. It's an inherently beautiful room and I think with some new furniture, lighting, art/accessories, TV stand and an area rug… this room could be an absolute show-stopper.
Below is a widget of furnishings. Some are very reasonably priced and some are higher-end. However, much of it is on sale. And in some cases, there are alternative options.
Please enjoy and for further information, please click on the individual images.

If you do an area rug and it is lighter, then maybe a darker sectional would be good, but over-all, I probably prefer a lighter fabric. Oh, I don't know. I like both! For sure, I'd go with the crypton or else the Perennials fabrics at Serena and Lily. They do give out samples.
Also, please know that my measurements might not be accurate. These ideas are conceptual. There is no way, I can put an entire room together in one day– AND write a blog post. But, I think that this is a good start.
It is my recommendation to consult with a designer in your area before making purchases. I recommend this for everyone who does not do interior design for a living. DECORATING IS DIFFICULT! But, it's best to find someone with a similar aesthetic and I realize that is sometimes not easy to do.
Well, I hope that this was beneficial to many of you because these are all universal decorating issues!
xo,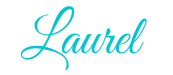 PS: If you missed the hot sales this weekend, there are some wonderful sales going on, plus the "private OKL sale."