Dear Laurel,
Who knew that this decorating your home thing was so difficult? Oh, I know. You do. And now, I do too.
You would think something seemingly as easy as choosing a coffee table to go with a sofa would be easy-peasy. But I have no idea what goes with what.
How do you do that?
I got the message about making a plan. I bought some graph paper and one of those architect's scales to get it as close as possible to what it is. Oh, and I got a little template to trace the approximate sizes of the furniture.
I also love the 12 step decorating plan post.

However, I'm still struggling with sizes, styles, and proportions.

Sophie Andatabel
***
That's a very good question, Sophie.
First of all, I recommend that everyone who's embarking on purchasing home furnishings get my 333 Hard to Find Rules & Tips You Need to Know Guide. It's only $59, and I think will be exceedingly useful to avoid costly mistakes.
But, how do I know which coffee tables look good with which sofas?
That's a very good question.
First of all, I prefer coffee tables with simple lines. Some are more formal than others, but most aren't super-formal.
Another thing I look for in a coffee table is proportion. And, that begins with the height of the table.
95% of the time, I prefer a relatively low coffee table.
How low?
It depends on the style, but generally from about 14″-17″ high. There might be some exceptions.
One exception would be if one is doing two small tables that are close together. They can be from 20″ – 24″ or tea table height. However, don't worry if your table is taller than 17″ because most tables in the marketplace are at least 18″. But, not all of them are.
What are some other rules for coffee tables?
Coffee tables should sit about a foot from the sofa. But, if it's a little more, that's okay.
What size coffee table do you need?
Well, my rule of thumb is that a rectangular coffee table should be from about 1/2 to 2/3 the length of the sofa.
For an 84″ sofa, I usually do a coffee table of about 48″-50″ long and 24″-30″ deep.
I've also done 42″ wide. And, also 54″ wide. All of them are fine. You can scale proportionately if you have a smaller or larger sofa.
However, another aspect is the visual weight of the table. The coffee table needs to coordinate with all other pieces in the room without being a matched set. In other words, I wouldn't do the same style coffee table and end table.
Of course, coffee and end table pairings is a different post. One, I don't believe I've written. I've written about side and end tables, however.
Let's dive into some ideas for sofa and coffee table pairings.
I'm using mostly sofas from Serena & Lily.

Above is the standard-sized Spruce Street Sofa-new in salt linen and a bench seat. It is a classic contemporary piece which I feel is the perfect new-trad, casual piece with great proportions. I've done it many times in the sectional version.
The above is shown with The new Chelsea Cocktail Ottoman in Natural Raffia. I think cocktail ottomans are great because you can put your feet up, but if needed, you can put a tray down for drinks, etc.
The size of the sofa is 80″ long, so a coffee table that's 42″ – 48″ is ideal.
In addition, I'd do a lighter feel, so a metal framed coffee table would be great. You could also do a ming style coffee table or a parsons style. Below is a mini widget with some ideas for coffee tables for this sofa.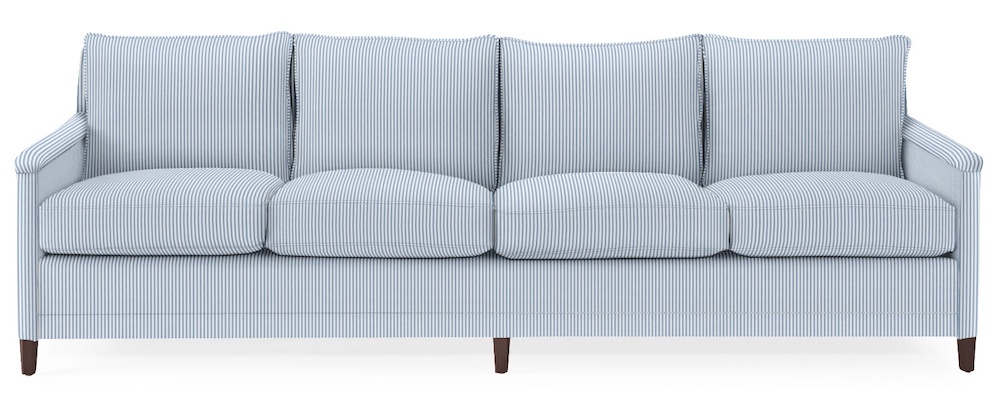 The four-seater version of the Spruce Street is still sleek but at 106″ long, requires a far larger coffee table.
If you had a large seating area with a deep room, you could do this stunning 60″ square but low coffee table from Century Furniture.
However, you could also do the Blake Raffia table by Serena & Lily, 47″ Square. If doing a square or round table, the half of the length rule does not have to hold true. It can definitely be a little less than half. Here we see it with a discontinued sofa; but, it's almost the same as the current Miramar sofa shown below.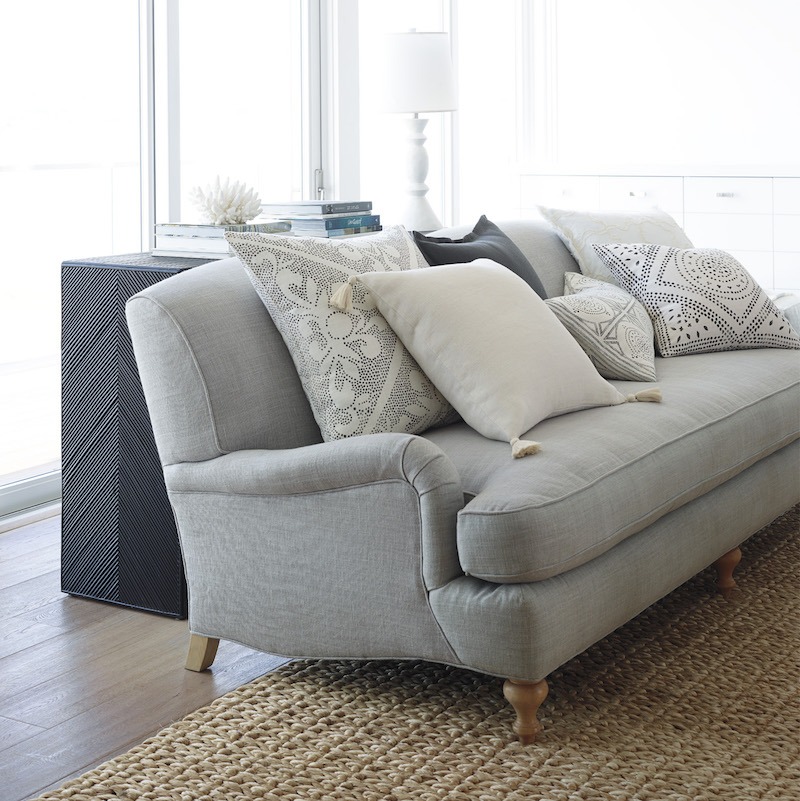 Coffee table pairings with a sectional
Above is the aforementioned sectional version of the Spruce Street style. Sectionals are sometimes a challenge when it comes to coffee tables. Normally, the coffee table should not extend beyond the arm of the sectional. However, they placed the coffee table in the center of the seating area, so that's a valid excuse to break that rule. However, in this case, ideally, I would've done a large round coffee table.
The only issue with doing a large round coffee table is that beautiful and LARGE round coffee tables are difficult to come by.
I mean, super difficult.
Forgive me, but there aren't enough hours to search for one that isn't ugly. I once found a frame that I loved, but I don't know what happened to the image. The frame had Louix XVI tapered straight legs and a simple rail. It seems that this should be in the marketplace, but I've never seen it; that is, in a large size and one that isn't too tall.
The table was something like this. Above, I took a Louis XVI round dining table and manipulated it to look like a large, low coffee table.
You can find plenty of round coffee tables around 36″ in diameter, but if you're looking for 48″-54″, that's the issue.
Okay, there is one other round table of decent size, and it's gorgeous, too. The Serena & Lily Saint Germain round coffee table measures 44″d x 18.5″ high, including the doohickies on top of the legs. To the top of the table is about 17″.
Above is the Miramar sofa with the Blake rectangular table, indigo.

The Serena & Lily Belgian Club Loveseat above would look good with a smaller round coffee table or a lighter rectangular coffee table.
However, the Loveseat is only 50″ wide, so in that case, a 30″-36″ round coffee table would be ideal, I think.
Below is a mini widget with several coffee tables for under $200!

Can you do fancy coffee tables?
Sure, if they're not too wackadoodle, meaning ersatz, fake, weird design.
Ralph Lauren designed a coffee table that's similar to an antique he has in his Bedford home.
Ralph Lauren's living room in Bedford, New York. Sorry, I don't know the original source for this image.
Above is the Beekman Cocktail table in an ebonized finish by Ralph Lauren Home. I found three versions of it on Chairish but included the one that's the least expensive.
Normally, this table retails for at least $7,500, if not more.
I think the Beekman Cocktail table would be smashing with the Portsmouth sofa at One Kings Lane. They're having a sale now too!
Above the Beekman Cocktail table.
I think the Beekman Cocktail table would also look fantastic with the new Miramar Sofa with Fringe at Serena & Lily. Could you do the coffee table with this coastal look?
Sure, why not? In fact, I think that sort of unexpected piece is what keeps the coastal look from being, you know…
Boring.
Therefore, please enjoy a widget I made with at least two dozen beautiful coffee tables.

Well, I hope that gave some guidance on how to find the perfect coffee tables to go with your sofas!
please pin to Pinterest for reference
Oh, and once upon a time, when I was young(er) and dumb(er), I did a post about how to style a coffee table.
I don't think it gives much information on HOW to style one, but there's lots of inspiration to glean from.
xo,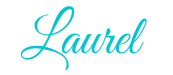 PS: Please check out the Hot Sales page. BIG WEEKEND.
It's early access for the Nordstrom Anniversary Sale!
You already have early access if you used you purchased $500 or more with your Nordy charge card. Or, if you get a new card now, I believe you'll have access. Items are being sold out. I got shut out of something I wanted. (a darling black jacket) it's in the new clothes widget, which you can see here.
It says I just snagged one, but that's not true. I only thought I had paid for the items in my cart. So, I missed out. But, I did get the other cute jacket.
For everyone else, the Anniversary Sale begins July 28, 2021.