Hi Everyone,
Happy first day of winter. The sun is returning!
In a bit, we'll get to an idea I've been thinking of for hiding a radiator.
But, first, yes, TODAY, as I'm writing this, December 21, is the first anniversary of when Quatti and I drove with a car crammed with stuff to my new place in Boston.
Poor Quatti passed away.
Ummm, if you don't remember or are just tuning in, Quattro (Quatti) was my 2003 Audi A4 wagon with 183,000 miles on it.
However, I'm totally fine without a car here in Boston. Almost everything I need/want to do is within a 1.5-mile easy walk. Last night, for instance, I walked to the Boston Opera House and saw The Boston Ballet do the Nutcracker. Albeit, it was freeeeeezing, but otherwise, a lovely walk. The ballet was gorgeous too!
A little personal story. If you aren't interested in that, please go here.
*

It's funny. But, I had had ties to Boston long before I moved here. And, it began with my passion for ballet.
Many of you have seen the above photo in this autobiographical post about my youth.
Yes, that is the Great Rudolph Nureyev and underneath his left armpit is me, age 17.
However, the two exquisite ballerinas holding Nureyev's hands are to the left, Edra Toth and Anamarie Sarazin. Both Edra and Anamarie were principal dancers with the Boston Ballet. Edra now owns a ballet academy in New Hampshire, and sadly, AnaMarie passed away in 1999 after a long battle with cancer.
This was in May 1973, and I was just finishing up high school, a year early.
But, two months before the final rehearsals and performances with Nureyev, E. Virginia Williams, the founder of the Boston Ballet, came to our little ballet company in Madison, Wisconsin. She came to stage this ballet, Les Sylphides, on us.
As you might imagine, the entire experience was one of the highlights of my life.
So, I'll always have a soft spot for the Boston Ballet.
Still, I never dreamed I'd be living in Boston. That wasn't until my son went to college here, and I grew to love the city.
*Now that I've moved to my dream home and I've had a party, I'm seriously working towards doing the renovations I've been talking about since October 2020.
In my fantasies, I was going to begin all of that right away.
haha. Isn't that a scream?
But, I'm ready now. Well, I am getting ready.
As I mentioned in Sunday's post, I had a terrific meeting last week with the contractor I'm planning on hiring.
One thing he stressed is to get cracking with the kitchen cabinets because they will take the longest.
Therefore, I have been working on the lower level. haha.
Well, I have, and I've also started writing out in great detail everything I want to have constructed.
Then, I have to go over the drawings and add some dimensions. But, yes, I will get those cabinet measurements over to him very soon.
The thing with the lower level is that it does affect the upper level because of the new stairwell.
Now, I was going to go over all of that today. But, I know that y'all are quite busy right now.
In fact, I would love to share the latest plan for the downstairs. I've made some tweaks that are making me love it more and more.
Sorry for the tease.
However, what I will share with you, is an idea I have for hiding the radiator.
What's odd is that it seems like a natural solution; however, I only found one example of it. And, it wasn't even the complete idea. You will see that shortly.
But first, let's look at the current layout for the downstairs so that at least you'll get some idea of the space.
This is very close to what it currently is and absolutely fine for our purposes of discussing what I think is a clever way for hiding the radiator. Well, as long as it isn't too big.
Please notice at the top of the floorplan is a gray box attached to the two walls.
That is the location of a small radiator.
Above is the radiator in real life. I have to say that it does the job quite nicely. In fact, I have to remember to turn it down sometimes.
There is also a forced air floor radiator behind my bed and the wall separating the bedroom from the spiral staircase.
When it drops below 50 degrees, the baseboard isn't sufficient to heat the bedroom, at least as it is currently functioning. But, even if it was, do I want a strong source of heat cranking away behind my head? No, I don't.
It gets mighty cold here in Boston. Plus, the windows are rather "leaky." In some ways, I'm glad because it does let in some fresh air at all times. But, it is also letting in the frigid air.
So, I will most likely still need the supplementary heating source.
Laurel, what is your idea already? I have presents to wrap.
Yes, of course. Sorry.
The back wall is roughly ten feet long.
The middle section will be "furred-out," as we called it design school. That means brought out, in this case, about six inches or so. Notice above that there is a hole cut around the radiator I want to hide.
The radiator will sit inside that furred-out wall, something like this. Image via Larry's List.
And, then, we can add a fireplace surround, similar to what you see above. Only, I want to REALLY hide the radiator, so I want to take it a step or three further.
Pretty cool, huh?
Below are some other ideas for hiding the radiator.
I would paint the radiator black, and there could also be a return grill, either new or antique, in the opening. I think that the door and stone, or maybe even wood painted to look like stone, would be on hidden hinges. That way, the entire thing can open for easy access to the radiator.
And, we can go another step further.
You can find wonderful antique register panels on eBay. This looks like a clickable widget, but it's not. However, if you go here, you can find zillions of these cast iron covers.
In addition, if going this route to hiding the radiator, we can go one step further.
Yes, we could add the decorative vintage fireplace screen. You could add a fender and andirons, too!
Yes, I could put in one of those electric faux fireplaces that we talked about here. However, I'd be paying extra for the electricity, and that could get expensive. The heat from the radiator is from the boiler adjacent to my apartment. And, that is already part of my monthly common charge whether I use it or not.
I promise that we will look at the floor plan very soon. In the meantime, there are some other iterations of it here.
The last one is kind of what a neanderthal man is to modern man. lol
And, here are two later ideas that lead me to what I'm hoping is the final or close to the final design.
Oh, what the hell. I love it so much; I was just staring at it for about an hour last night. lol
For me, designing is the most fun part of interior design. Unfortunately, when I had clients, it was only about 5%-10% of the work.
Anyway, here it is!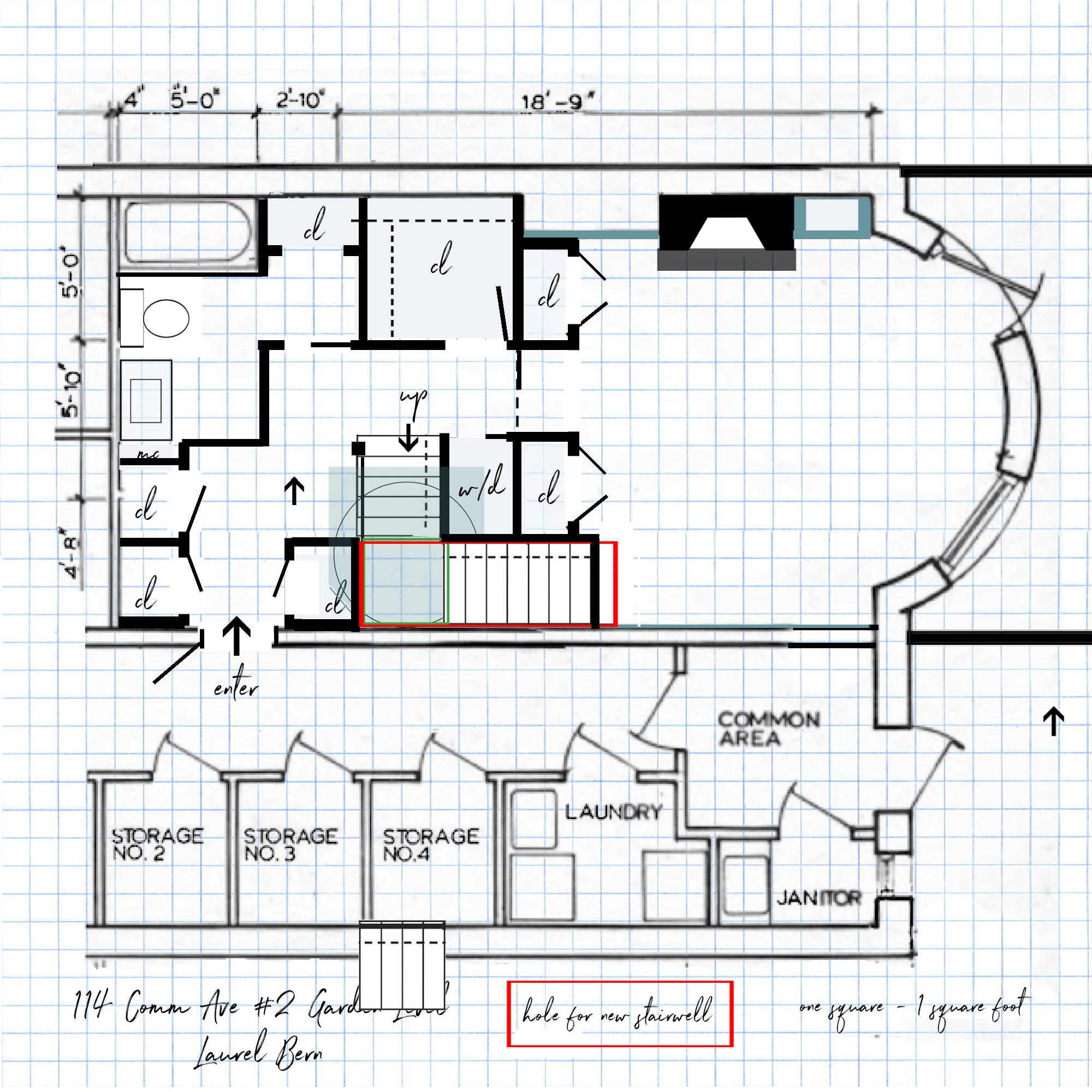 No, wait. This isn't it. Please ignore those escaped stairs; very naughty! However, I can't say I blame them. haha
Hang on. Let me go and fetch the most recent rendition.
What I love about this new plan is that the first step (coming down from the living room) will not break through the ceiling until after the wall, so there won't be a funky angle going three feet across and then stopping.
Also, I put an interior window in the bathroom, and I realize it would give someone passing by a nice view of the WC. lol, Well, I would probably do frosted glass. The idea is to let in light and have another source of ventilation.
Well, I wasn't going to post this because I don't want to get into it now. But, I did it anyway.
Besides, you can also see how my idea for hiding the radiator gets integrated into a fireplace surround.
For more ideas and inspiration regarding hiding the radiator, please check out these posts.
Faux Fireplace, Great Idea or a Disaster?
The Ultimate Guide to Fireplace Mantel Decorating
Is Your Baseboard Heater or Radiator Making You Crazy?
So, now it is the 22nd, and I am officially in my second year living in Boston!
And, Friday is Christmas Eve. I most likely won't be doing the hot sales this Friday unless something can't wait.
That means I won't see you guys again until after Christmas. Boxing Day, they call it in some faraway lands. ;]
Therefore, let me finish by wishing you a joyous, peaceful, warm, and healthy holiday.
xo,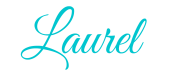 ***PS: Please check out the newly updated HOT SALES!***
And, please check out the new interior decorating, garden, and design book list!
And, time is soon going to run out.
If you're not interested or already have them, you may be dismissed. ;]
Otherwise, please read on to find out how you can get two guides below for free!!!
The Best of Etsy 200 + Incredible Home Furnishings Sources
333 Difficult to Find Decorating Rules & Tips You Need to Know
Usually, they are $39 and $59 respectively. However, the price is going up on January 1st!
Below is a brief description of each product and what you'll get if you order it.
The $39.00 one is the brand new 200 Best of Etsy Home Furnishings Sources. It's the culmination of dozens of hours of research. You won't get anything extra, but you'll get the updates for free, and you won't have to pay the higher price that's coming in January.
At $59.00 is 333 Decorating Rules & Tips You Need To Know – This is a terrific guide that's crammed with furniture terms, measurements, and proportions you won't be able to find anywhere else. Well, I couldn't. If you order this, you will get the Etsy guide for free.
The rest of the products will get the guides above for FREE from now through December 31, 2021.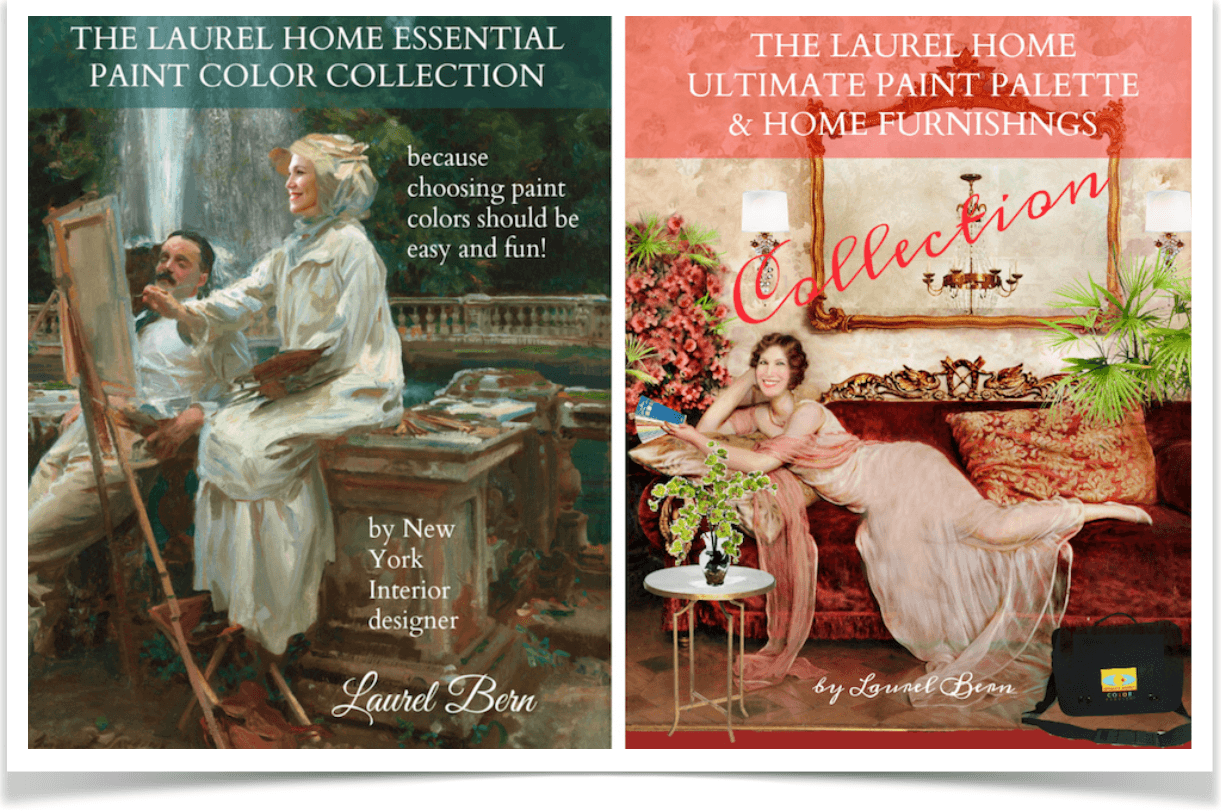 At $199.00 Are two products. The Laurel Home Essential Paint and Palette Collection. This is a 2-volume curated Benjamin Moore Collection. You can read about Part I here, the paint colors, and Part II here, the paint palettes. Part II is where you'll see a bunch of glowing testimonials. There are more, but how many do you need to read? lol
Also, at $199.00 and a guide for everyone who has a website. This is the Six-Figure Income Blogger Guide.
But, don't let the word "blogger" trip you up.
You DO need a blog on your business website because a blog is what keeps your website fresh in Google's busy eyes and automatically raises your business above your competition that has a boring "dead" website.
And, no, you don't have to blog as much as I do.
However, once or twice a month is a must. But, there's also so much you don't know you don't know. I mean, I didn't. And, I was spinning my wheels, not getting anywhere for 19 months, because I made every mistake and then some. This guide will save you a lot of time and help you to create a more successful business.
In addition, you'll be able to read my entire internet story from Laurel the Luddite to Laurel, the world's most unlikely geekette. It's only a few pages, and I guarantee that you'll be laughing.
Finally, the crown jewel, but only because my name is in the guide's title. Haha And, it was the first guide I wrote way back in 2015.
But, you always get FREE lifetime updates, and it updates every November.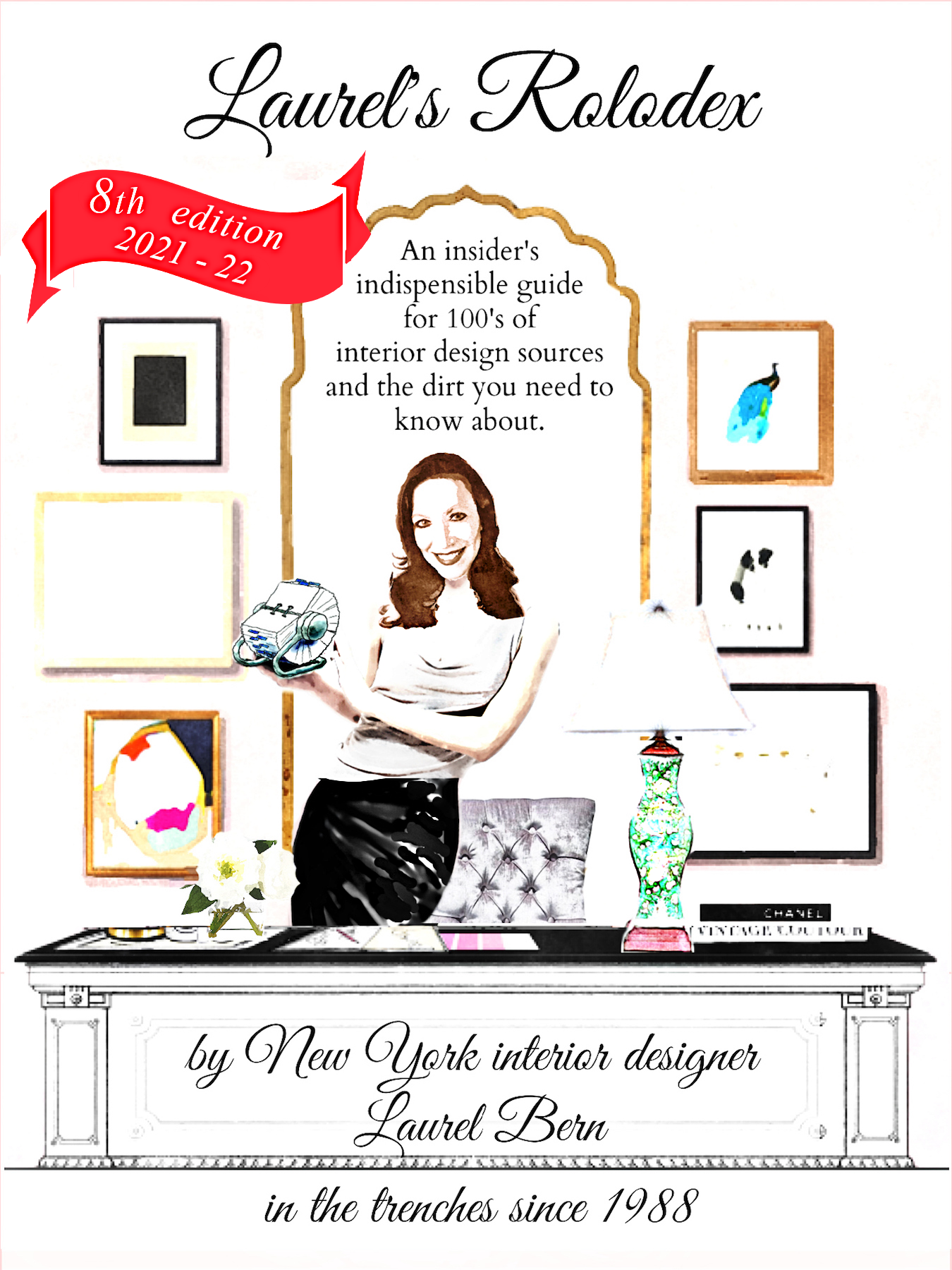 Laurel's Rolodex. Now in its 8th edition. This is where I spill ALL of my secret and not-so-secret sources. If you're in the interior design trade or want to be and you don't have this resource, I can pretty much guarantee that you're leaving money on the table—a LOT of money. Oh, and you're also probably charging your clients too much, too.
This will help prevent them (your clients) from the dreaded "shopping you," and most of the time help you come in at a LOWER price than most retailers, AND still make a nice profit. How does that sound? It took me over ten years in business to understand that it's not always necessary to use a middleman to get terrific furnishings for clients. Sometimes, yes, but not nearly as much as I was.
Also, GIFTING IS AVAILABLE!
Yes! And, it's instantaneous, or you can schedule it to arrive whenever you like.
How does it work?
It works super well! When you click on the link to place your order, you'll quickly see a gift box icon. Click on that, and it will prompt you to put in your recipient's name and email address. You'll then be asked what day and time you wish your gift to arrive. How cool is that!
Please go here to learn more about my rockin' guides. You will find links to give you more information, but they are the same links as here. Please use the purchase products page when you are ready to order because you will get your free guides. And, please remember that the offer for the free guides ends December 30, 2021. As stated, the prices for the free guides will be going up in January.
*Please note that these are digital downloads, and that way, you can get free updates when they come out and send as gifts which will arrive immediately in your recipient's inbox.