Hi Everyone,
Being that the entire world is currently on vacay, I decided to do a post I've been thinking about doing for a long time.
20 Stunning Lifestyle Instagram Feeds You Must Follow
These include interiors, architecture, gardens and exquisite property. And, even some food and a lot of beautiful styling. But, all feature gorgeous photography. And, some of the photos are beyond the beyond.
So prepare to be transformed.
But, before we begin, be sure to go to the end of the page because there's a not-so-little surprise waiting for you. And no fair peeking now!
Okay, fine. Go and peek (if you must) but please close your eyes so you don't see the post.
I guess that's asking for a lot while you're supposed to be relaxing. ;]
Now, this is very difficult to do. That is to keep the list at only 20 and it might even be 21 except that two of these are couples with separate accounts.
Is a young dad, incredible photographer and travel/food blogger. Incredible lifestyle instagram feed!
This is near the top and it's absolutely wonderful as he has several color-coordinated images of him and his toddler son. So cute! I love how they look juxtaposed next to this incredible building. Does anyone know what it is? It looks like it was just painted yesterday!
Ben Pentreath & Charlie McCormick
Ahhh… the design, decor, lifestyle English darlings of interior design, gardening, food, architecture.
Not to mention two absolutely delightful guys. Seriously, all of that talent and beauty these two possess can't be possible.
However, I can assure you that it is, because I witnessed it with my own eyes, if some of you recall. I still can't believe that I was there, at their heaven-on-earth, for nearly two hours! BTW, if you see my cell phone charger, please let me know!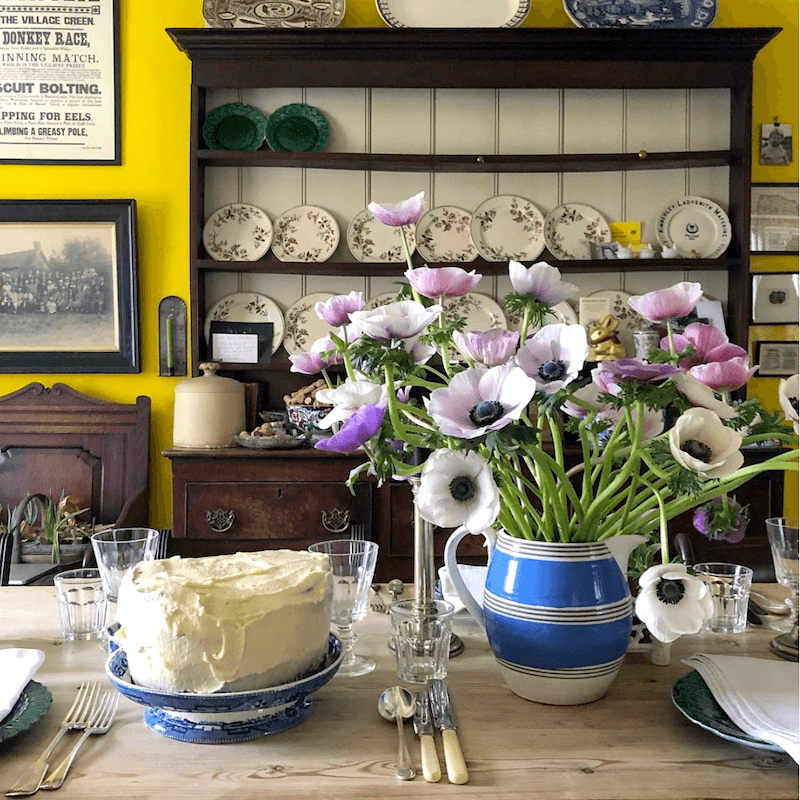 However, as beauty and joy that they generously share with the world, I'd like to express sincere condolences to Ben as he recently lost both of his parents. But, you'll see all of that when you get on his beautiful instagram feed. His mum was a few months ago, but his dad was just the other day. Ben gave a beautiful tribute to them.
Damn; I have such a bad case of home envy it's not funny.
And, I know that I'm not alone in that feeling. In fact, you might recall that I devoted an entire post to her immense talents which also features a cameo with her darling kitty.
Daniel Slowik (danielpieckielonslowik — whaaa?) – Oh, I had the darndest time finding this chap's account. That's because he changed the name from one unpronounceable name to a different unpronounceable name. lol
But, all is forgiven because Daniel is THE decorator at the venerable English interior design firm of Colefax and Fowler. And, he has maintained the tradition in an exquisite manner. And, even though there is a formality to the rooms, they are edited in a way that feels modern, never like grandma. (unless your granny is Nancy Lancaster!)
Well, this sitch is vastly different because those are some BIG BOSSY windows in room with a high ceiling; they can handle the swags. Plus they are very artfully done and not OVERDONE!
And, also please notice one other recent lesson in the mix of traditional and modern or formal and casual. The rug is definitely not traditional. But, the room over-all, definitely is! And, there's a wonderful mix of materials and coordinating styles with the tables and case pieces. Fabulous Louis XV style Ormolu Bureau.
Just showing off a little. ;]
In addition, he lives in the most charming home on a little river and frequently shoots these otherworldly shots of his not-to-believed property.  I know. Is this sick or what? Believe me there are dozens of gorgeous shots like this as this is his home!
Ahhh… Between, Ben, Charlie, Charlotte and Daniel, that alone will keep you busy for quite some time.
David Fuller – I have known David for years because from about circa 2001 – 2006, I purchased probably a couple dozen lamps from him, mostly for clients. However, he no longer makes them. These days, he is working as a photographer
One of my favorite photos that David took is of this spectacular pup.

But, with David, you get a three-fer because his photos come with his oh-so-wise words.


"Most of my troubles in this life have begun while wandering unsupervised in my own head."
Oh wow! I can totally relate to that one!
Well, when we're talking of lifestyle instagram feeds, the one that makes everyone's heart beat faster is the masterful designer and antiquarian Gerald Bland
In fact, I was so taken with his work, I did an entire post about his (not-at-all) Bland Decor.
They are a husband and wife team who have taken their lifestyle instagram feed and turned it into one of the most exquisite showcases for his photography businesses, I have ever seen.
From their home in Kennebunkport, Maine.

Their work is old-fashioned, yet freshly modern and just really cool images. This photo from a trip to the UK is also theirs. And for some reason, I always seem to be drawn back to London. Oh, how badly I'd like to go back.
I'll just keep hanging onto that thought. I do believe I'm getting closer. :]
James Farmer – Well, who doesn't adore his incredible interiors! And, he deserves a spot here, simply for that charming southern smile he's always wearing. For more of his gorgeous work, click here.
is a young Englishman who's living in Provence. And wow! Absolutely gorgeous lifestyle instagram.
How ya doing? It's like going to the movies and downing an entire box of milk duds, right? haha! But, hopefully, you won't have a sugar slump later on. If you do, you can always come back!
Everything Loi touches turns to gold. So, so, so talented. He's like the oldest, dearest friend I've never met! But one day, I very much hope to.
This is his incredibly charming summer home in Maine.
I remember first discovering Maura because *she* was commenting on my pics (on instagram) while I was in Italy. And so, of course, I went over to see who she was and wow!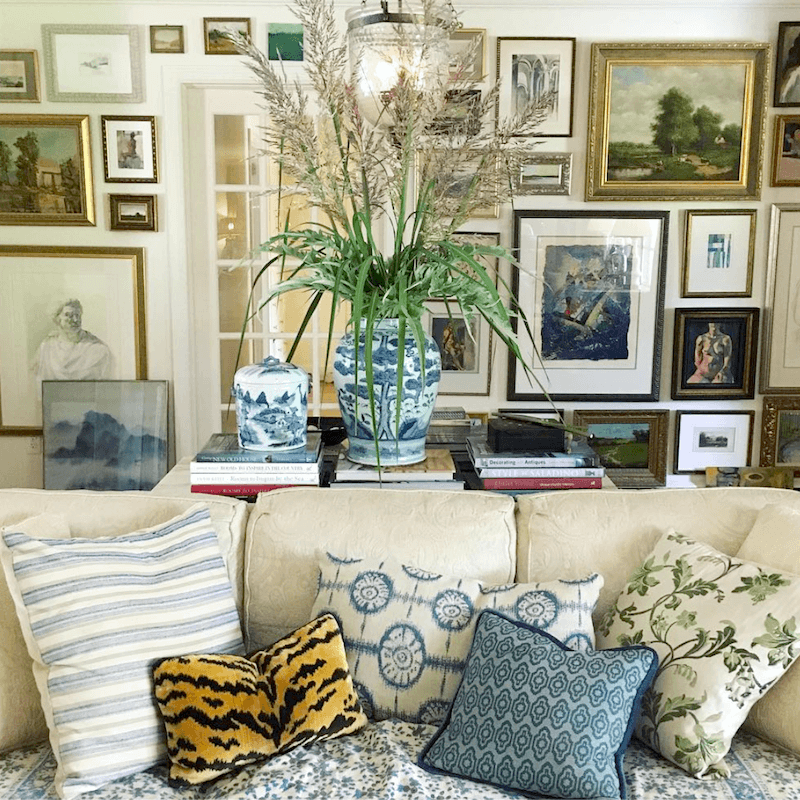 And, happily, I finally did meet her several months ago at a talk with Charlotte Moss in NYC. She's as lovely as her gorgeous home.
Nothing more needs to be said about the designer I've blogged about dozens of times! Well, except for study everything he does!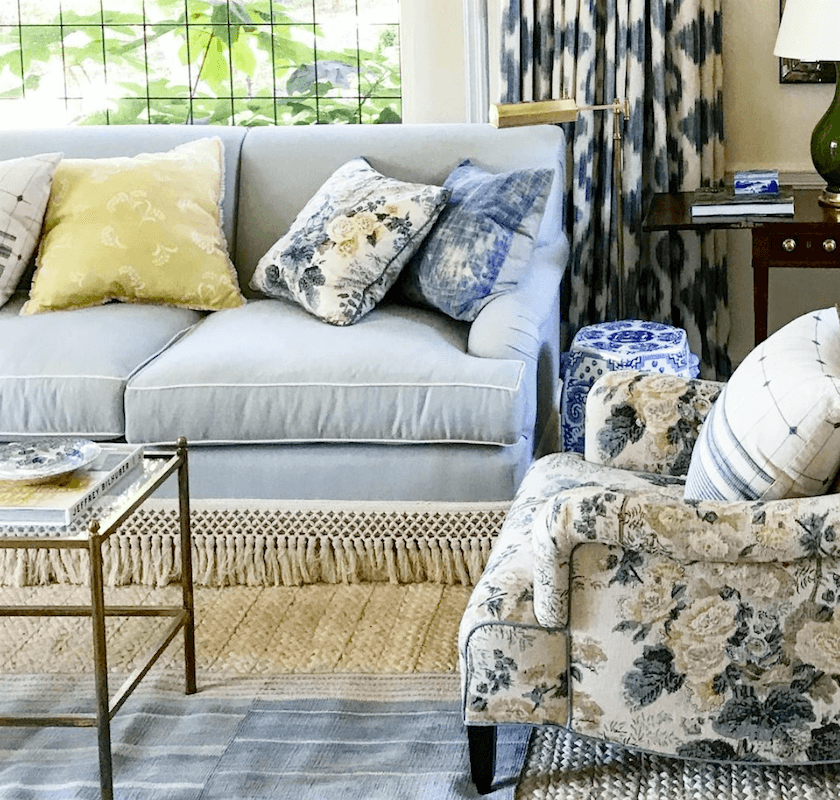 is another incredible photographer who has a brilliant lifestyle Instagram feed
Looks like England again, right? Nope. Both images were taken in Long Island, New York!
I adore everything that Nancy does and she's become very active on instagram in the last couple of years.
I adore the work of Natasha and hope to meet her one day. She actually lives quite close to where I used to live and raised our two children.

Fabulously talented interior designer. Very stylish
Incredible photography that looks more like a 17th century oil painting than a photo.
Has a gorgeous, gorgeous feed and is the founder of the @prettycitylondon @theprettycities
You can also find some incredible photos by using the hashtags #prettycitylondon, #prettycityparis #prettycitynewyork – etc.
Skye O'Neil (formerly Georgianlondon)
Yes, another English instagrammer. Well, I love what they're doing and the places they photograph!
Perfect example of classic Georgian architecture @zettertownhouse – a small boutique hotel – London
I adore the composition and the woman with the big black umbrella. There's an interesting story about this building.
Slightly Worn – is another English gentleman with the most lovely and beautifully styled Georgian home.
Oh man! I want everything in this photo! There was another one and I struggled for longer than I care to say which image I was going to use.
Life can be such a struggle at times.
Like I said. Wonderful styling!
Steve Cordony – and his other lifestyle instagram feed which is Rosedale Farm
Steve, we just saw a week ago those exquisite photos he took at Ralph Lauren but he has a second account, that you need to check out at the link above the image. Most of the images at Rosedale are far are exterior, but I love this fresh white on white room with the pale orange roses.
Trad Chap (Jack Laver Brister)
And, it's fitting to end with another English gentleman, Trad Chap who I've featured on here and love his lifestyle instagram feed!
This is from a recent project he was involved with.
Well, there it is…
Of course, I know that I've only scratched the surface here. I hope that you enjoyed that and will consider following these beautiful instagram accounts.
Do you have a favorite instagram feed I've missed? Please let us know in the comments.
*********
And, for those of you who did not read ahead and also for those of you who couldn't wait- ;]
Yes, indeed, the fireworks are not quite over!
***I just started a firecracker flash sale for all of my digital products!!!***
Laurel's Rolodex
The Laurel Home Paint/Palette Guide

The Six Figure Income Blogger Guide
You can read about them all here on the intro page.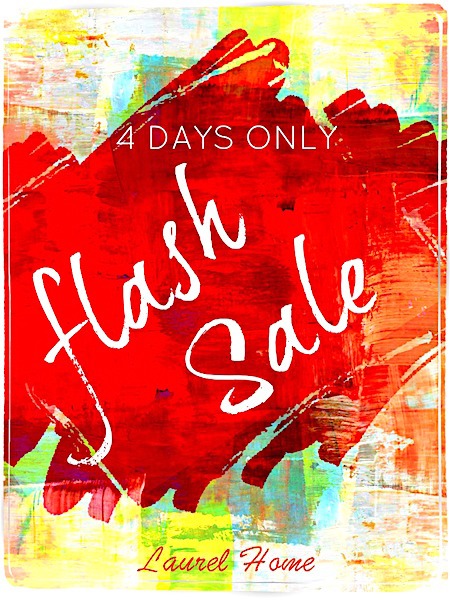 20% off through Wednesday at 11:59PM ET
This is an exceedingly rare sale and might not happen again this year.
Please also check out the newly updated HOT SALES! All of the July 4th sales are still going on but many are ending very soon!
xo,