To be clear, it was not I who said that, nor would I ever. In fact, just the opposite.
I'm horrified that someone would say anything unkind about Darryl Carter's interior decorating genius.
Oh, Laurel, but do you have to do the clickbait?
Yeah, please forgive me; it's part of the gig. However, I do my best once I've lured you into my little corner of the world that you'll leave the table well-sated.
So WHO did say that about Darryl Carter?
Well, I don't know who it was, and even if I did, I wouldn't mention its name. ;]
But, rest assured, this is not idle gossip. Someone did say those words, which were relayed back to me by a designer friend I respect enormously. It happened several years ago while she was visiting the Kips Bay Showhouse. And below is what she heard in the gigagorgeous room that Darryl Carter had created.
"Why that Darryl Carter did the most dreadful room I've ever seen."
Of course, it's beyond tacky to diss someone in front of their friends and colleagues. Yeesh. Aside from that, why would they say something like that, even if out of earshot?
This is my thinking:
Darryl Carter's genius is on a different plane than that person can comprehend.
And I think it's because Darryl is a decorator who doesn't "decorate."
I mean, not in the typical "decorator" way.
You will never see even the tiniest hint of froufrou in any Darryl Carter room.
And by that, I mean, rarely is there any trim, and no or very little pattern. And usually, not a lot of color. Although, once in a while, you'll see a pop of bright orange or yellow. And, often, you'll see a bit of soft, pale gray-blue.
However, the rest of his palette a blend of tone on tone, white, cream, and beige. This is offset with a healthy dose of black, brown, and antique gold accents.
Darryl Carter is the master of careful editing and creating a quiet drama that is both sophisticated and chic but never pretentious. If anything, I get the feeling that he's having a lot of fun and revels in his creativity.
Naturally, some people won't "get it."
To them, it looks too "easy" and like there isn't enough "decorating."
I'm afraid I have to disagree. Darryl Carter's work looks easy because that is his genius. It is not easy. I am positive that he obsesses ponders each piece under intense scrutiny.
Darryl, you may recall, started his career as a lawyer. There's a big difference in occupations. I had a teacher in design school who said if you have a burning desire to create, you must or you'll go nuts.
During my research, I found a superb interview that Paloma Contreras of La Dolce Vita did with Darryl Carter a few years ago.
You can find it here. It's quite delightful.
I think that it's common knowledge that Benjamin Moore released the Darryl Carter paint collection several years ago. The colors are wonderful; however, they're not original colors. Benjamin Moore renamed them, is all.
While misleading, I'm okay with it.
And, it's a clever marketing ploy, for sure. Benjamin Moore makes no bones that there are duplicates in their line. What that means is the same color has different names and numbers. They've recently rebranded their website, and I saw one instance where they shared this information.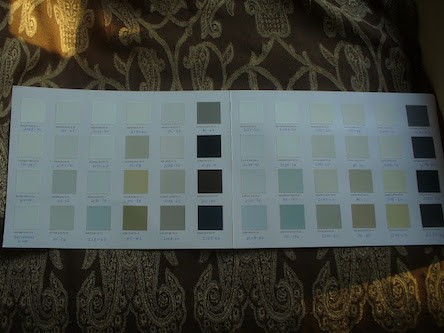 If you'd like to see, My Knotting Hill "cracked the code" and wrote a fantastic blog post about it. (you'll be able to read her chart on her blog. :]
I discovered many of my favorite colors, and many of them are in the Laurel Home paint collection.
Dale Carter used the term The New Traditional and wrote a book with the same title.
You can find the book on Amazon.
The new traditional is paired down, refined, elegant, and the essence of timeless. This pairing down of classical styling creates rooms that, while traditional, also feel modern.
But maybe that is why those women didn't get it.
They were expecting Nancy Lancaster, and instead, they got something in a different realm from what they're used to seeing.
So, let's look at some of Darryl Carter's work. Later, you'll see a large widget inspired by Darryl Carter's decorating.
We'll begin with a look at Darryl's magnificent former home in Washington, DC.
Whoa! Look at the number he did on this place. I adore the painted brick.
Or maybe it's parged? Oh, dear. It's late.
I know of parging but forgot offhand what the technique is. Oh, wait.
There's a link if you're interested.
It's not something that's done or very rarely in the northeast.
Remember when we discussed painted brick at length in regards to fireplaces?
Spectacular!
I'm unsure when, but he moved and furnished an equally beautiful townhouse clad with limestone. You can see it here.
The above dining room is one of my favorite spaces done by Darryl Carter.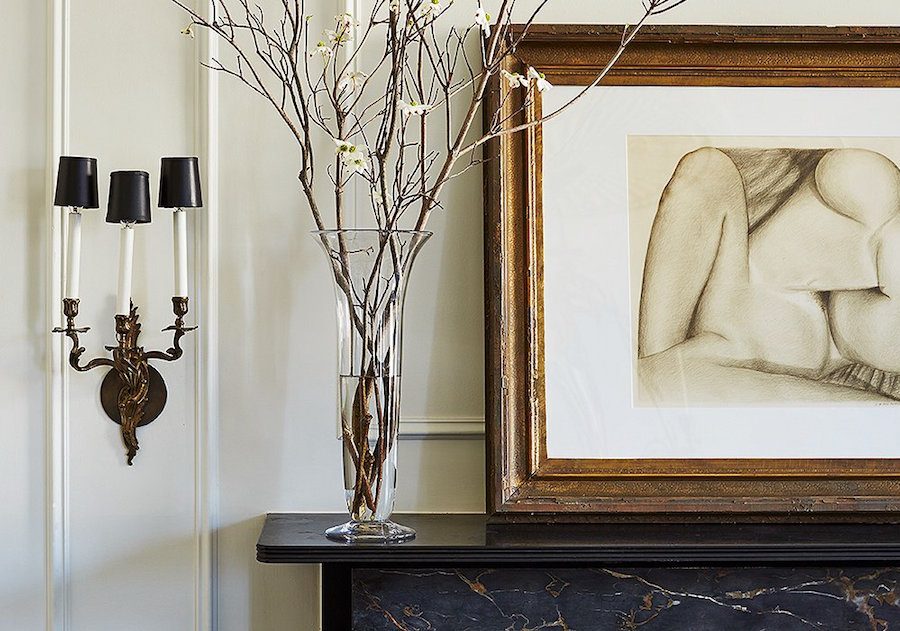 The above vignette is a perfect example of the juxtaposition of a Louis XV style sconce, contemporary art, black marble, and white walls clad with beautiful architectural mouldings.
via One Kings Lane
At first, I didn't realize it, but this is Darryl's bathroom.
Who would think to add an 18th-century gilt Federal mirror in a bathroom? Is that a real working fireplace? I don't know, but how cool would that be?
And while we're in Darryl's bathroom, let's take a gander at the antique secretary on the other side of the room.
Hey, why not?
Yes, I know you're worried about the steam wrecking it. Please, no lectures.
Thank you. :]
Anyway, I'm pretty sure that Darryl Carter has a wicked good ventilation system.
Plus, a little steam will not hurt the furniture. After all, you can put a wood floor in a bathroom. A wonderful example is the Airbnb I stayed at in North Hampton two years ago. (The pine you see everywhere else is also in the bathroom.)
Oh, this reminds me!
I've shared this wonderful bathroom several times. I adore that vanity! Well, guess what? I have a little surprise for you.
Look at what I found? I think this is the bathroom in the older home as this image is from about 2011.
And yes, as we can see, Darryl Carter painted over that beautiful crotch mahogany.
And not only did he paint it (or have it painted), but it's painted to look like it had been painted 200 years ago and then repainted about 20 more times over the years. Can I tell you how much I love this!
via One King's Lane
Alas, all is not beige, black and white. Darryl, too, loves blue and white porcelain.
And here's Darryl Carter's incredible brilliant kitchen with many yellow and a toile wallpaper.
I love that etagere thing he has over the island. This is a genuine, unkitchen!
Above and below is an incredibly elegant home that Darryl Carter did in collaboration with architects Franck & Lohsen.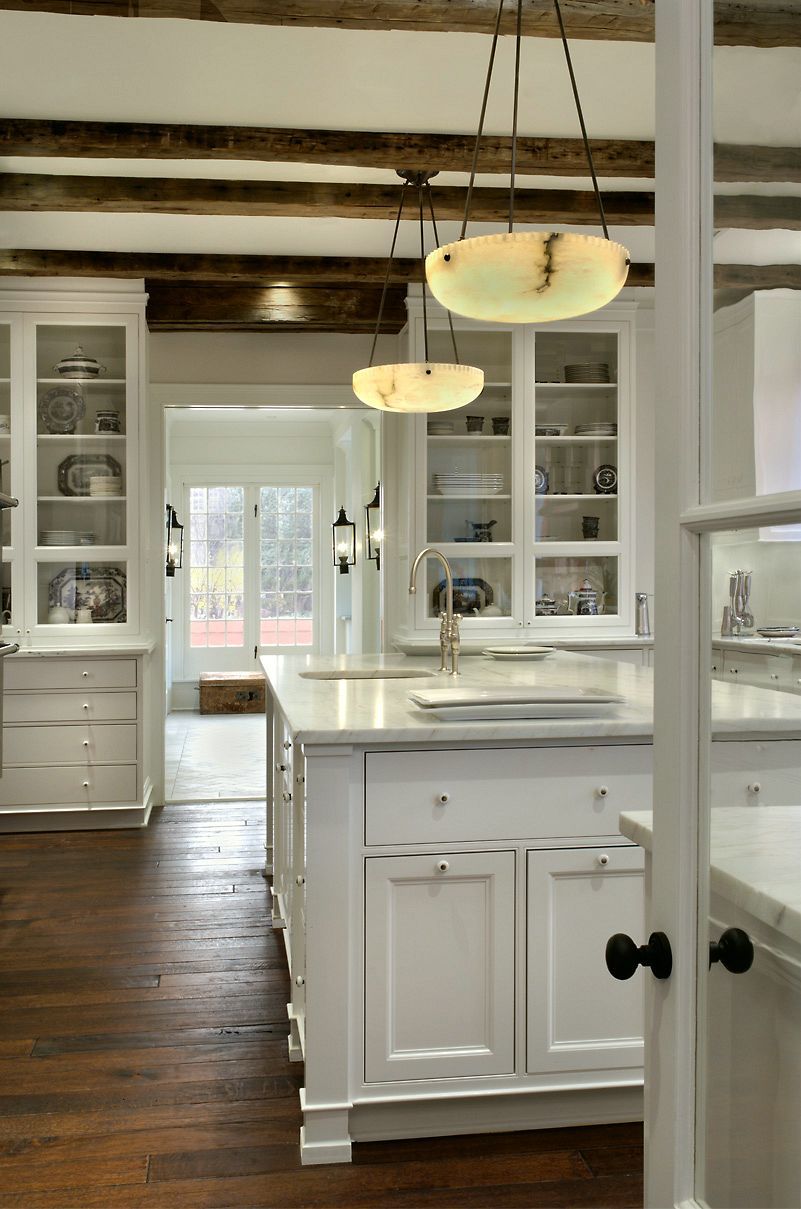 Above and below is one of the many incredible collaborations with architect Donald Lococo. I've shared this kitchen numerous times. It's sublime.
Darryl Carter is a decorator who I'd gladly give the keys to my house and then come back in a year.
That's a similar mirror to the one in Darryl's bathroom.
And now for the "dreadful" AWESOME room that Darryl Carter did for the Kips Bay Showhouse in 2014.
I love everything about this room.
Amen!
And now, I have done my best to channel Darryl in the home furnishings grouping below. I hope you enjoy it!  Please click on any image for more information.

You might also enjoy this post about high-low decor.
For more about Darryl Carter, please check out these posts.
And please follow Darryl on Instagram, here.
Oh, and while you're there, please follow me. I've been at 19.9k followers for what seems like forever. So, please push me up to 20k. I don't really care that much, but for some reason, other people do.
xo,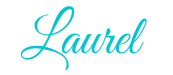 Please also check out the newly updated HOT SALES!