Hi Everyone,
This is a three-part post. (now FOUR parts!) I have not made a separate link to parts 3 and 4 because it gets too confusing, and part 2 is quite short.
If you have read Part 1, please click the link below to skip to Parts 2 and 3. If you're landing here for the first time, please continue reading from the top.
Hi Everyone,
For my Jewish readers, here's wishing you a very healthy and sweet new year!
Before we get into the best lighting ideas you can steal from me, you can access a brief renovation update on the Renovation Diary post here.
The living room, den, and entry were relatively easy to figure out. We have already discussed the living room lighting here. 
However, the kitchen lighting has been a thorn in my paw for the last two years– at least, as you can see in this post from 2022.
I mean, the last thing I want is lighting that resembles what you see above. It looks like the room where they interrogate prisoners of war before waterboarding them.
Okay, let's look at something very cool.
It's like that scene in Titanic where the wreck turns into an elegant ballroom.
Don't ask me how, but the rendering from six months ago fit perfectly into the photo I took recently.
The rendering was initially done by Susan Serra, a fantastic kitchen designer with her computer software. Then, I made a few changes and added the details on Picmonkey.
So, what's the problem, Laurel? Your lighting ideas look great!
Well, that's just the thing. I'm not 100% sure about them, and I can't ask the architect who's helping me. It's not that he doesn't know what he's talking about. It's just that this is an unusual situation.
Let's look at the floor plan, and I'll be able to better explain the options for the best lighting ideas.
Right now, there's the small six-arm chandelier. The architect centered it on the sink, but since the view is of the range wall and the range is now in the center of the space, I would center it on the range.
Currently (on the plans), there are three sconces on the sink wall.
There are also two sconces on the range wall underneath the hood.
I love them, but since there's under-cabinet lighting over there, they are redundant. However, they might be nice if I don't like putting on the under-cabinet lights or putting them on dim.

The ones I would do would be something like this. It's called a Philadelphia Carpenter's Hall Sconce. Hammersmith makes this one.
There is also a candle version. They aren't made any longer, but a company named Homco made them in the 20th century. They can be found on eBay for from $50-$100 for a pair.
Let's bring the floor plan down again to examine the best lighting ideas more closely.
The chandelier will give off some good light. But, it will be a little darker by the fridge and the little wall adjacent to it. I'm also a little fearful there might be some shadows caused by the chandelier when it's one.
So, I did what I always do when I need inspiration, in this case, for the best lighting ideas.
I got on Pinterest and looked at galley kitchens and butler's pantries. Gosh, I could also look on this blog under those two links. Most gallies and pantries have two ceiling lights, either flush-mount or two hanging pendants.
A while back, we had looked at doing two milk glass pendants. As I recall, the consensus was that the two seemed  a little "busy."
So, let's look at the options for the best lighting for my new kitchen.
This is the original plan with the addition of one sconce on the right. Please note that these sconces must go quite high because of the glass door swing.
Number 2 has two pendant lights, not the one you've seen. I found one I like that's 13.5″ in diameter and not expensive.
I think I like these best in reverse order from 4 to 1.
What do you think?
For Monday, I'll respond to your ideas and answer any questions.
We'll also touch on recessed downlights.
Pretty sexy, huh? These are by Gil Schafer. The way I present the images, I will not discuss them at this time.
But, yes, those cool square holes in the ceiling are recessed downlights. There are so many fantastic options that are quite beautiful. You can find them at Visual Comfort in their Architectural Lighting Department.
I hope you enjoyed part 1 of my best lighting ideas. Maybe you have some better ones?
*********************************************************
Part 2 Begins Here
Hi Everyone,
This is a very short part 2. First, thank you so much for all the fantastic comments! You guys have some of the best lighting ideas!
I have answered some of them so that I won't be repeating too much of that here. If I missed yours, it's not because I didn't like the comment.  I appreciate all of them!
But, Dar made an excellent point that I fully realized yesterday when I visited.
If I don't put the black chandelier in the kitchen, it's going in the entry, so there really can't be two chandeliers.  It's too much and would mean they all should be the same piece; otherwise, it'll look odd.
Could I go without any ceiling fixtures in the kitchen? Yes, but then it means doing mostly recessed lighting and under-cabinet light on the range side. Of course, I could do two or three sconces on the sink side, ala Jean Stoffer. (below)
Many of you will be relieved that I've decided to leave out the historic Philadelphia Carpenter's Hall sconces on the range wall. As for getting dirty, I like them dirty. ;]
I'm leaving them off because they are redundant, and that money can be better spent elsewhere.
Okay, so where does this leave us?
Well, yesterday, I spent a good hour looking at dozens of DeVOL kitchens. Shaking my head. I get that they're trying to recreate, at least, the feeling of a kitchen from 100 years ago.
However… Some, or all of these can't be real working kitchens. In almost all of them, huge swaths of kitchen real estate would be so dim that it would be difficult to work in. It would be fine if it were a dining room, but two or three light sources in a 250 square kitchen make for insufficient lighting.
But, even this lovely little galley kitchen, below. Where are the freaking lights? (Other than over the range)
Maybe they only use this lovely during the day. That must be it.
But, as I believe, I said earlier. I think it's quite possible that they photoshopped out the recessed lighting for the images. It's super easy to do.
Still, I do love to have a touch of atmosphere in my lighting, even in the kitchen, however, with the option of being able to blast the space if necessary.
So, for my little galley (which is losing 13 inches in length), I think a combination of one lovely hanging piece, plus a few of those way cool recessed lights, and… well, you'll have to wait until Wednesday morning to see what I've been working on.
Speaking of gorgeous hanging pieces. One of my pet peeves amongst hundreds with Google is that he shares dozens of images of exquisite fixtures that no longer exist.
In addition, he often doesn't say so until one goes to the website. Sadistic freak. Over the past two years, I've seen so many exquisite fixtures under $1,500 that I would adore, but they aren't available.
The only good thing about it is putting those images into Google Lens and maybe finding something like that elsewhere. Or, there might be more fabulous fixtures that are no longer for sale! haha.
Thanks again for all of your terrific comments! They were very helpful.
***************************************************
Hi, Everyone, and welcome to part 3 of this post on the best kitchen lighting.
But, before I show you what I'm 99% sure I should do, this is a gentle reminder for a few of you that this is an oooooold home built in 1880.
There is an inherent grandeur that will be there no matter what. And while I'm in no way a formal person, there are certain elements that will look silly here, such as anything super cottage-y.
There's a post on this site about 19th c. Butler's pantries. And, although mine is painted and most were not back then, my goal has been to give my kitchen the essence of a 19th c. butler's pantry.
One other point I want to make, and I will probably have to say this several times.
If you are trying to irritate the crap out of me, use the term "aging in place."
You are free to do so, but I am absolutely 100% NOT aging in place. It is fine if that's what you'd like to do. I don't even use the word aging. I don't call myself a senior citizen, either.
My philosophy is this: I don't ascribe 100% to the whole "what you manifest" thing. In this case, yes, if we tell ourselves we can't do something because we're too old, it's too late, it's too this, too that… then I guess it's true.
But, what if we tell ourselves that we're getting more youthful, vibrant, and healthier as time passes?
We all have our afflictions, but I refuse to be ruled by them. If I did, I'd be in bed all day long. Now, let's see how that works out.
Still, I won't pretend it doesn't hurt when I walk up the hill. So??? It hurts. Thanks for letting me know. But, pain is not deadly; it's only a symptom of our nervous system with a warning that we might be overdoing it. In my case, I know this pain is good for me. The associated discomfort from the exertion is helping to slow down the deterioration of my bouncy bones.
So, yes. I take the stairs and walk up and down Beacon Hill at least three times a week, sometimes more.
Please make no mistake: I can flop around like a rag.
Okay, end of sermon. We will now return to the topic of lighting, not deteriorating eyesight. I am not designing my home for someday that might never come. However, I'm also trying to make it comfortable, no matter my condition.
So, now, we've come full circle.
I was at the apartment today. And I looked closely at the current situation with the two chandeliers in the entry and kitchen.
First of all, I rarely notice the kitchen chandelier, and unless one is standing at least ten feet back, you can't see both. But, who will stand in the middle of the living room staring at the light fixtures? And look what I've been living with?
BTW, I just got my new Bertazzoni fridge, mini fridge, kitchen sink, and Kohler Memoirs toilet, all within 24 hours.
The entry will once again have the Regency-style black and antique gold chandelier.
This is it. I thought I had a better pic of it, but I can't find it, and it's not on the Internet either. Pretty much, it's going to blend into the wall mural.
For the kitchen, I would love to do one of these vintage milk glass chandeliers below.
However, I can't because none of them are available. There are some other options.
So, coming up are two new lighting schematics with variations.
Above, we have four square recessed lights and one sconce over the sink. There are no other sconces. There is under-cabinet lighting on the range side and soft, subtle lighting behind the glass doors.
I'm not 100% sure of the placement of the recessed lights. It depends on what type they are.
This is supposed to say #6, but fine, it's #56, lol. As you can see, we did two flanking sconces and now have only two downlights.
We will see the variations in the renderings.
I love this one, with the one sconce. This is plan #5.
The sconce is the lovely Small Katie Sconce from Visual Comfort. It comes in several finishes, and is an immensely versatile fixture.
Yes, the chandelier in the entry is there, camouflaged by the wall mural.
Please also remember that they're way above eye level. This is why nothing can be selected in isolation. Decorating is not easy.
Above is plan #56 with two sconces and two recessed lights. I could live with either of these plans, but I think there's something so charming about the single sconce over the single sink and faucet. Oh, and a single piece of art, too.
Incidentally, many of the DeVOL kitchens have two sconces flanking the sink. One thing I love about translucent shades with space all around them is that the light has a chance to bounce in every direction.
Laurel, did you get rid of the shelf?
Very observant! I did remove it for now because it was tripping me up.
Now, for some experimentation.

What if we remove the sconces in favor of more downlights?
It's not terrible, and many will like this one because this is what they're used to seeing. That's precisely why I don't want it. It's too contemporary for my 19th-century home.
What if we eliminate the chandelier, as one or two of you suggested? This one also requires more downlights. Again, it's not bad, and I'm sure some of you will prefer this because you'll see it as less "busy."
However, I don't find it busy; I think it's beautifully layered white-on-white and full of vintage, neo-classical charm. Just now, the butler (a dead ringer for Hugh Jackman) ;] is going to emerge from behind the wall.
"Madame, I've just finished polishing all the silver; what time would you like tea served?"
Silver, what silver? When did that get delivered? ;]

Above is the same floor plan you saw earlier.
The last piece of this puzzle is looking at the other lighting in the adjacent rooms. It appears some folks forgot; not looking at the big picture is a mistake waiting to happen.

There's the repetition of the milk glass but in a new design.
The Anglo-Indian sconces are also glass but clear or lightly tinted. Every fixture also has a continuation of organic forms, curves, and circles. And, while none of the pieces match, they speak the same language.
Okay, I think we've looked at my best lighting ideas. That is the best for me and my unique situation. Thank you for sharing yours!
In closing, yes, everything will be on a dimmer, and on multiple switches for greater flexibility. There are also several picture lights I'm using as sconces instead of the track lighting, in the living room.
I will be going over light bulbs in another post.
***********
September 21, 2023
Guys, some of the comments after Wednesday's update were very interesting. No further comment, now. However I can see there will be more lighting posts in the not too distant future.
It's a complex topic, made all the more difficult by the vast number of bulbs that can go in most fixtures, especially recessed downlights. There are wide beams, medium beams, and narrow spots. There are flood lights, and wall washers, all with varying size beams. I could keep going…
However, I have some great news.
Right after publishing, I must've put in a new keyword on eBay or something, because I found one of the chandeliers I had seen two years ago, but was sold.
It's the one in the middle. So, I pondered it for about 24 hours and then got it last night.
Oh, I love this! I still have to get a holder kit for it, but that's not too difficult.
Okay, I was still debating whether it should be one sconce or two sconces. With two sconces, I might be able to eliminate all of the recessed lighting.
I said, might. Please don't argue with me.
Thank you. :]
I mean, this is not Yankee Stadium. Most of you have closets larger than this kitchen.
The chandelier, alone, will light up the entire kitchen.
However, that wouldn't be very interesting or versatile enough. So, as it stands, there is also nearly six feet of under-cabinet lighting, the two sconces, and the soft, tasteful, dimmable lighting in the back cabinet.
Ala Minne Peters.
So, I realize I never did an updated rendering after the big kitchen design change last March.
Ahhh… Remember this design with the pantry and fridge facing each other, in front of the glass cabinet?
If the room were one foot wider, this would've been a lot better. However, being there's only about 42″ between the two big cabinets, I felt after all, that it would feel a little congested in that area.
Anyway, I redid the sink wall today with the new chandelier.
First, I tried it with one sconce. It looked silly on the drawing.
Thank you for not gloating. ;]
Would it look silly when IN the kitchen? If it was up fairly high, I don't think it would.
However, I tried it with two sconces.
Please note I didn't spend time dolling it all up like I usually do.
I really like this! I love how the Katie sconce gives the feeling of a by-gone era without it being too fussy, and letting the gorgeous chandelier be the star of the lighting.
Incidentally, I found another shade earlier on Tuesday and it's still available. I love this one too, and if I hadn't found the one I got, would've gotten it.
But wait! Oh, no!
I forgot something important.

There, that's better. ;] ;]
I need constant reminders!
xo,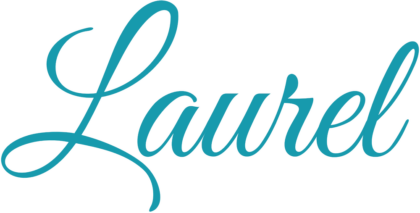 There is now an Amazon link on my home page and below. Thank you for the suggestion!
Please note that I have decided not to create a membership site. However, this website is very expensive to run. To provide this content, I rely on you, the kind readers of my blog, to use my affiliate links whenever possible for items you need and want. There is no extra charge to you. The vendor you're purchasing from pays me a small commission.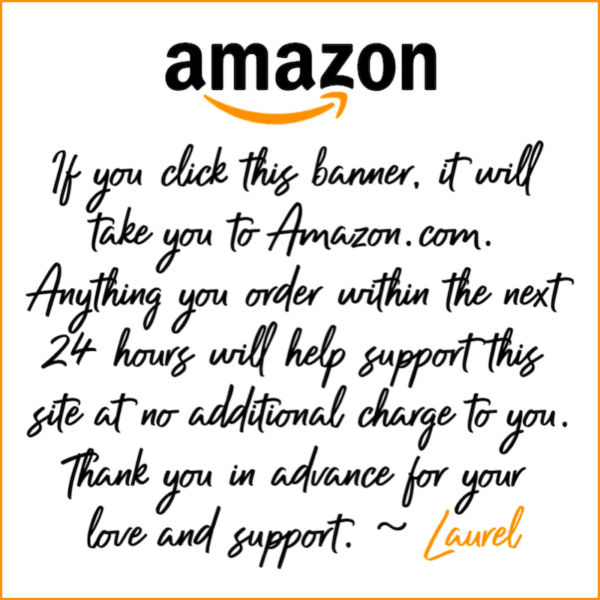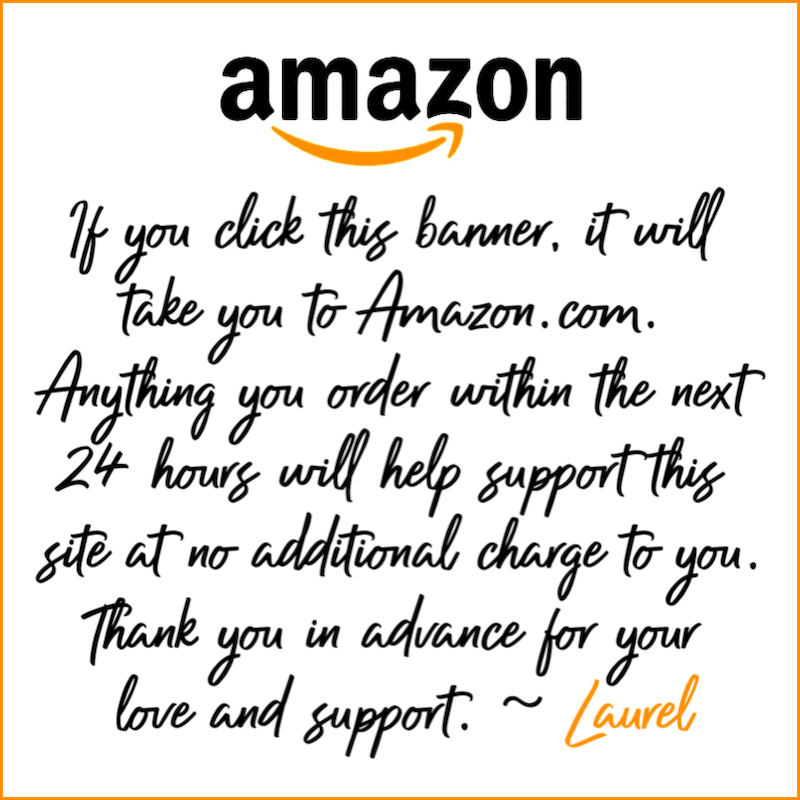 To facilitate this, some readers have asked me to put
A link to Amazon.com is on my home page.
Please click the link before items go into your shopping cart. Some people save their purchases in their "save for later folder." Then, if you remember, please come back and click my Amazon link, and then you're free to place your orders. While most vendor links have a cookie that lasts a while, Amazon's cookies only last up to 24 hours.
Thank you so much!
I very much appreciate your help and support!