Second on our list of ways to make our homes look good is PAINT.
But it's so difficult to know which shades of white are the best shades of white paint?
What if it's not really white, but actually pale, pale blue or green or yellow?
What if it's too bright or too dirty?
Today I'm going to give you 20 great shades of white paint
and some that I'm not a fan of.
(my sucky-white list)
Getting the right white is not always so easy. Maybe it's one reason that some people think it's boring? I hate it when people consider it a cop-out and deem it boring. Hopefully, if you're one who feels that way, by the end of this post, you'll have changed your view-point. If not, that's okay too.  I think that there is nothing more beautiful than white on white. Nothing.
You might want to take this time to go and grab a sandwich and then please come right back.
Ever go to the store and ask the guy for a gallon of white paint and then you get it home and it looks horrible? Once it's up, you realize that it's really pink, yellow, green, or BLINDINGLY WHITE?
These are my favorite go-to whites and/or the opinions of designers I trust.
Whatever you choose, I recommend strongly, that you always test on all four walls and look at different times of the day and at night. A movable sample on poster board or a small piece of sheet rock (which is sold at most paint stores), is the way to go. (be sure to tape flat against the wall!)
For more tips on getting your color right the first time, please fill out the form at the top of the page where it says "Freaking out about your paint colors?" And I'll send you a free guide!
Before I get into my fave shades of white, here are some images for inspiration.  A lot of these first images are of Scandinavian interiors. They love white and do it to perfection!
My hope is that after you see some of these images, that you will realize that white is indeed a COLOR. And I think, the most beautiful of them all!
Above two images via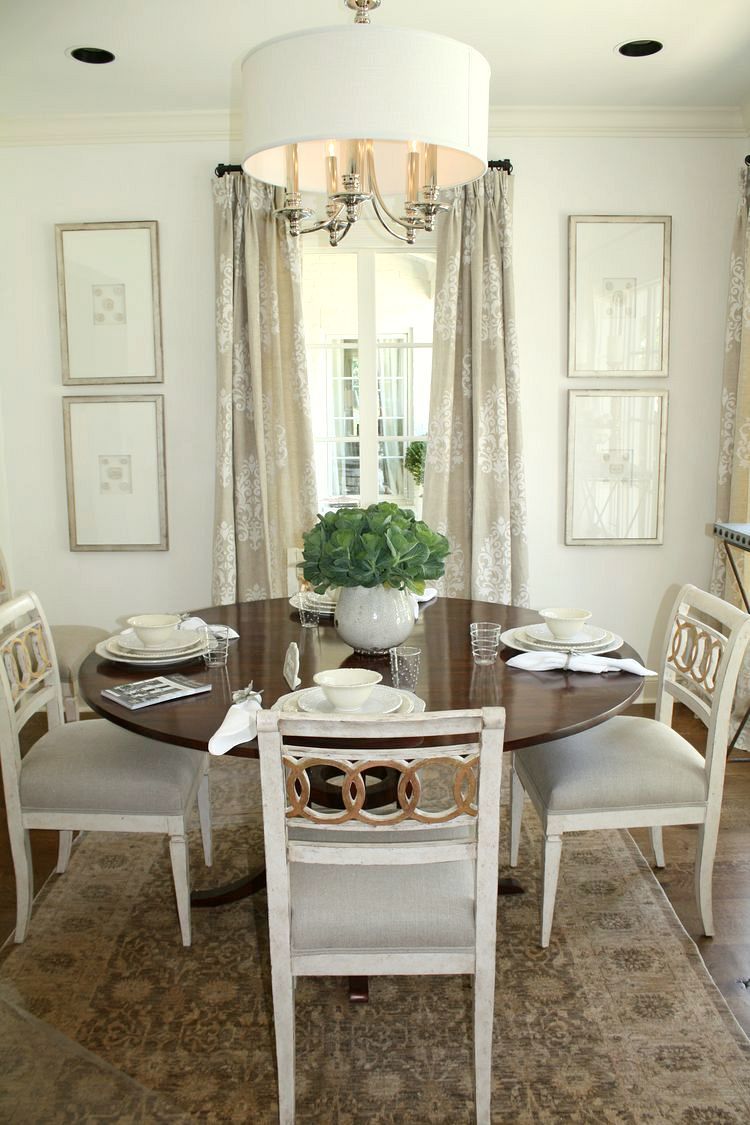 via
I am sticking to mostly to the best Benjamin Moore white paint colors because where I live, most contractors prefer it and it is readily available. However, I am also going to stick in a few from Farrow and Ball and Pratt and Lambert. The former is pretty costly— for paint that is. But it's worth it. The colors are complex and wonderful!
These are rooms by designers known for their use of the best shades of white.
From now on… Benjamin Moore = BM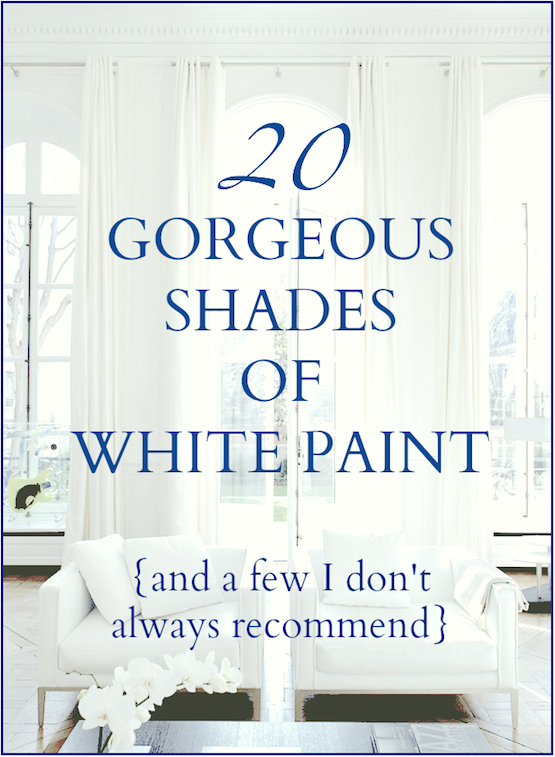 BM- WHITE DOVE.  You can never go wrong with the dove. It is a soft warm white with a teensy touch of gray.
BM – LINEN WHITE. I prefer it in brighter rooms. It is a classic cream and looks very lovely paired with white dove for the trim. An alternative to this color is
BM 905 – LILY OF THE VALLEY. This is a lot like linen white, but just a hair brighter. I did it once in a family room full of gorgeous built-ins. I have an old photo but it's on the laptop which is recuperating from surgery at the puter hospital.
BM – 904 WHITE BLUSH. The color looks ever so slightly pink on the chip, (and the name also implies pink) but when it goes up, it's very lovely and soft and creamy and not at all pink. This is a  wonderful white with taupes and grays. It does not look good with yellow, however.
BM – 925 IVORY WHITE. I used this once in a darkish north facing living room and it was very lovely and warm.
BM – 967  CLOUD WHITE – This is another very pretty white with just a whisper of cream
BM 2145 70 COTTON BALLS – This is from their "newer" fan deck.
True Story Time.
Circa 1999, there were many complaints that the BM colors were "too muddy." (hmmm…) So, BM did a Coca Cola and brought out the New BM fan deck aka: Benjamin Moore COLOR PREVIEW. (what evs). Okay. I'm being very nice when I say that at least 90% of these colors that they obviously forgot to preview are gag awful. However, if you can stand to sift through the intense chromatic hell that the BM suits thought was the antidote to "muddy," there are some incredible gems.
One of them is Cotton Balls. It is a Clean, CLEAN, but warm, lovely, lovely white. Really beautiful for walls or trim with any other color. BTW, those "muddy" colors like Abalone, Horizon, Nimbus and Revere Pewter are WILDLY popular now. There's a moral there, somewhere, I'm sure. What I will never forgive is that when the new (COLOR PREVIEW) was suddenly foisted on us with its putrid array of the insanely bright, I nearly passed out.
Suddenly my "go to" colors didn't exist! How could they do that to us?!?
Except, they really did, (if you KNEW to ask your local BM paint dealer) but BM forgot to tell us lowly designers (who are only their bread and butter ) this little factoid. And then.. circa 2004 when the BENJAMIN MOORE CLASSIC COLORS (ala "coke classic?") came (back) out, it was like finding a long-lost friend who had been hiding out on the French Riviera or something. I was both P.O.'d and over-come with this intense sense of gratitude. Strange. They say that it's ONLY paint. Only thing is… that's a nasty platitude. There is no only.
End of Story.
BM 2143-70 SIMPLY WHITE – The name says it all.
BM DECORATOR'S WHITE – an enduring classic white
BM DECORATOR'S WHITE mixed 50/50 with LINEN WHITE  — This one is a little secret that's no longer a secret. Although, I've never actually tried it, but it makes so much sense. Dec has slightly blue-green undertones and linen, slightly gold… and together, makes for a sublime creamy white.
above and below also a Michael S Smith room.
BM 2143-70 MOONLIGHT WHITE- This is actually one of the Darryl Carter colors for Benjamin Moore which just to confuse us into thinking is a different color is also called Huntington White DC-02.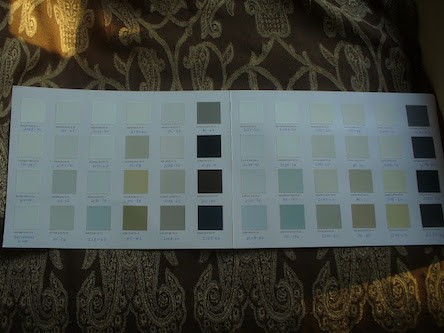 If you are interested in a great post on "cracking the Darryl Carter code," with the real names and numbers, you can find that here on My Knotting Hill Blog. And yes, I know that the image is too small to read. You'll need to go check it out Knotting's blog. Sorry, she doesn't publish her name.
However, they can call it whatever they think will sell the paint because whatever Darryl is selling… I'm buying. He's a genius. The next two rooms are his and I would be in heaven living in any of his spaces.
Darryl Carter 
above and below
Benjamin Moore SUPER WHITE is a favorite of guru Vicente Wolf. This is a soft, clean, warm white.
The next two exquisite images are by Vicente.
BM – PAPER WHITE. This is a white with a slight gray tint and I had some bookcases painted this color in a room already painted a warm gray with a hint of violet. I had the inside of the cases painted orange. It looks amazing!
BM – WHITE. Who knew? Their plain white is very nice for trim with either clear or cool colors. It does not look so great with gold. For gold and khaki, I love one of the creamier whites like linen white or Mayonnaise. My apartment has BM white trim everywhere. To be honest, it looks wonderful in the bathroom and good in the bedroom.
However, there are a lot of different whites in the living room with the HC-4 Hawthorne Yellow. Have to say that I don't really mind it, but, if I were choosing the color, probably would've gone with Cotton Balls. I did paint my Donald Cabinet Cotton Balls and it's so, so pretty!
Now, for a few faves from Farrow and Ball and Pratt and Lambert. F and B is expensive as I said, but the colors are magnificent and complex. Pratt and Lambert is another favorite company. They have a far smaller collection of colors than Benjamin Moore, but most of them are winners.
Farrow and Ball POINTING 2003 – Pointing is a beautiful white with just the right amount of cream. (I know… there are a lot of these. Don't knock yourself out. haha.)
Farrow and Ball ALL WHITE is a very crisp true white which looks wonderful in more contemporary settings.
Farrow and Ball WHITE TIE Another very nice cream color.
Pratt and Lambert ANCESTRAL.   My old living room was painted this color and I lived with it for 12 years and never ever tired of it. It's soft and warm. I discovered it because Victoria Hagan had painted her home in the Hamptons that color. There's a good reason. The colors after it on the fan deck look green. Ancestral is in no way any shade of green. It's a lovely cream. I recommend it highly, however, my room was quite bright and I think that it is better for a bright room.
Pratt and Lambert SEED PEARL, a clean, warm white- Seed Pearl is a fave of many designers and I know that Victoria also uses this color. She's a huge fan of P and L.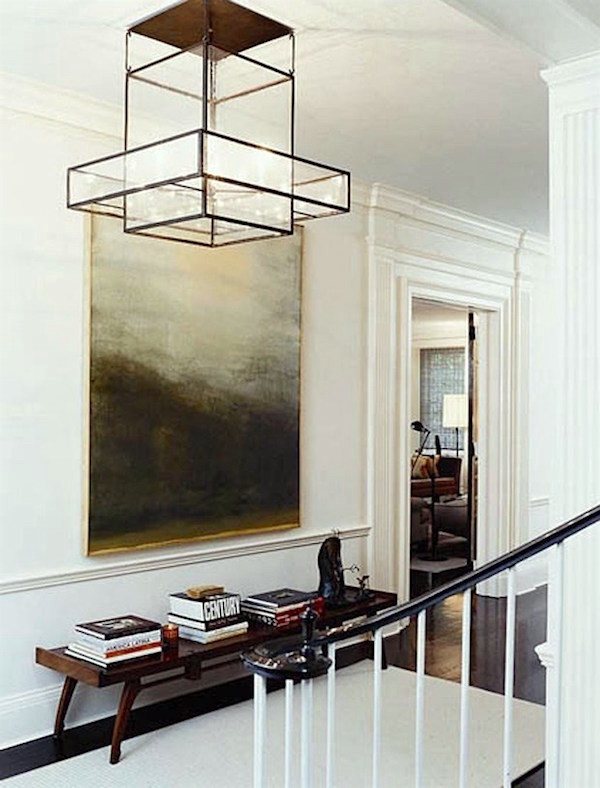 Thom Filicia's design for Jennifer Lopez
And finally Pratt and Lambert SILVER LINING which is not in any way silver. It has a teensy, eensy, weensy bit of gray. It is very close, I think to white dove. It's another great one, especially for trim.
Erika Powell of Urban Grace Interiors
 ***************************************************************
So, are there any whites which I think suck? Well, yes; however, my suck might be someone else's go-to.
Here is my short list of sucky whites that sound less sucky than they really are.
BM China White. Some designers love this color. I think it looks dirty. It's warm, but dirty looking, IMO. However, it is a great white for home EXTERIORS!
Atrium white. Pink undertones which is fine if you want a pale, pale pink. Again, there are some who like this color, however, I think it needs a LOT of light to look good.
Bone white. No. Dirt. yuck. Stay away! I think they finally got rid of the even more putrid Spanish White. It was like the dog had peed on the wall. I'm not kidding.
Antique White. Well, if you like peach it's okay, but if you don't want peach, steer clear.
Navajo White. Another one that some designers love but I think looks just a tad too beigey-barf and neither here nor there. It's an offwhite for wimps. However… my former neighbor had terra-cotta/ burnt orangey kitchen walls (actually BM spiced pumpkin which I had used before and like) and a sage-green living room and used Navajo for the trim and it was very pretty. But her tile on the fireplace was beige.
One common mistake is painting a dark room bright BRIGHT white thinking that it will make the room look brighter. Often, it just looks gray and drab because north facing light is blue-gray. I don't recommend white for most dark and north facing rooms, but if you do, I would try one without the gray but instead warm undertones usually work best. Here's my favorite white for north facing rooms.
If you paint the room all white, should you paint the trim a contrasting white?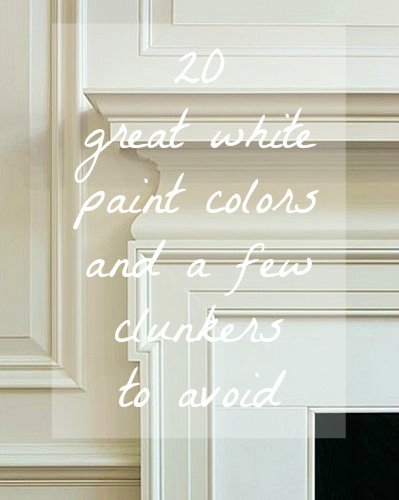 That is a matter of preference. However, the trim should always be in a semi-gloss paint. (I once went into a home where some idiot painted the walls in gloss and the trim in flat.) My preference is still for oil-based paint for the trim, but the latex paints are better than they used to be.
Note added in 2018. Benjamin Moore Advance is a wonderful product. It's a water-based alkyd and does a wonderful job of mimicking oil, but it's low VOC and not oil-based.
I don't think that they sell it in New York anymore. (First they've taken away our lovely oil paint and soon they are going to be taking away our incandescent light bulbs!!! Did you know that?) Painters often prefer latex because it's easier to work with, however, nothing beats oil (for the trim) for that pearly rich luster.
Note: added on March 31, 2015. I recently did a post where I chose my 6 favorite shades of white paint by Benjamin Moore For those of you who are still overwhelmed, this is a great list of white paints. 95% of the time, one of these will work nicely for you. I wrote this as a list for great trim colors, but of course, they can also be used for walls and ceilings too.
And what is the BEST shade of white paint?
This is my favorite Benjamin Moore white paint color.
Do you love white on white as much as I do?
Well, if you like it even half as much,
please enjoy the following  grouping of white on white home furnishings.
For more info about the products and their sources, please click on the individual images.

xo,

PS: Do you need some new Benjamin Moore fan decks?
And for more help with great shades of white paint and other colors,