Dear Laurel,
I really don't know what I'm going to do. Every year I put up the same old tired red and green boring decorations.
Same old tree. Same old ornaments. I'm so sick of it all, I can't bear to even decorate any more.
Thanks to your blue and white Christmas Decor page I've gotten a few ideas for interjecting blue and white into my Christmas Decorations.
However, it would be really cool if you could do a post with more inspiring examples of blue and white Christmas Decor.
Or, blue and gold, blue and orange; or even red, green and blue Christmas Decor.
Not to make you work too hard, but if possible, please include mantels, doors, trees and other decor.
Thank you,
Beulah Blue

Dear Beulah,
I'm with you on the hackneyed red and green Christmas decor. And, while I don't dislike red and green, I find that it is better if red and green is done favoring either red or green; not, an equal amount of each. And, it is also wonderful when adding blue and white, as well as other colors.
However, here's a page with red and green decor that I like. (I guess I should. I put it together. haha)
Blue and white Christmas decor can also be done without red or green, but usually, I love it best when it's mixed with green and usually some orange and/or gold as well.
Please enjoy the following roundup which features the best images and ideas I could find incorporating beautiful blue and white Christmas decor and mixed with the colors mentioned above as well as silver and gold.
Enchanted Home with a Chinoiserie flavor
Every year, Tina puts out the most sumptuous Christmas decorations. And, since her decorating naturally features blues and greens, it's a natural for her.  Please also check out her fabulous instagram account here.
Neiman Marcus blue and gold Christmas Decor
How elegant this room is! That link will actually take you to the gold nutcracker which kind of blends in. They're having a cool sale right now. And, if you'd like to see more of my home furnishings favorite brands, please check out the Hot Sales Page.
Most of you probably know that black Friday is not only one day. It extends for at least another week.
At least. haha.
Pinecone wreath on blue door via Larissa Another Day blog
I know that somebody is going to comment about the threads. So, let me save you the trouble. Actually, I fully appreciate that life's too short to worry about threads sticking out. ;]
Debbie Propst, president of One Kings Lane, lovely Connecticut home decorated for the holidays.
For much more of her home, not decorated for the holidays, click here.
Also please check out this post about my trip last year to the SoHo One King's Lane shop all decorated for Christmas.
***Also, if you use promo code: OKL20CARD you'll get an additional 20% off.***
If you have already used your promo code and want a work around to get it to work again, click here.
via @verandahhouse on instagram –
Pretty blue & white table cloth – How charming is this holiday tablescape with a small wreath at each place setting. This is one of my favorite insta accounts. And, I adore the work of this mother/daughter team from Australia.
@lisa_hilderbrand on instagram
Classic blue and white transferware looks so fresh on this Christmas tabletop with oranges – featured in Cottages & Gardens. Also, please check out Lisa's insta account as she is one of the best. Love Lisa's work!
I adore how fresh this blue and white Christmas decor tempered with lots of greens looks against the pine millwork.
Roman and Williams Guild – blue and green Christmas decor
This and the next two images are from this interesting 7,000 square foot store in New York City, Roman and Williams Guild.  This, their flagship store is part furniture shop; and, part a chic Parisian-inspired café, La Mercerie.
Chic as hell, this is!
I'd love to check this place out sometime!
Serena & Lily Pinecone Wreath is new this year.
It is possible that it is sold out, already. But, if interested, keep checking back. Maybe they'll get more in?
Nicolette Horn
This isn't obviously Christmas decor, but I do love the Chinoiserie Porcelains that are in many of these holiday vignettes.
This is a great time to get them at some of my favorite sources for the best possible prices.
Those sources are: Wisteria, Williams Sonoma Home and One Kings Lane. (many items that are already on sale can be further reduced by using promo code: OKL20CARD)
She shares a cool tutorial for how to create these wonderful blue and white-Chinoiserie-ornaments. They are plain white ornaments which aren't very expensive with a blue sharpie!
You can get 12 of these white glass ornaments for $21. These are 2.75″ in diameter, but they have other sizes. So, you can make these for under two bucks a piece. I've seen these types of hand-painted ornaments for a lot more. Of course, they aren't using a Sharpie, but from a distance, they probably don't look that different.
These Blue and White Chinoiserie DIY Christmas ornaments are made with plain ornaments and blue and white cocktail napkins! How clever is that!
Michel Design Works blue and white cocktail napkin
This is a completely different technique, but they're so pretty and Monica said that she was able to make 40 of them for under 12 dollars! Wow!
They did this way cool blue, white and orange tablescape a few years ago. But, it's an enduring classic. I think that the old silver pieces are what make this tablescape especially wonderful.
Lots of great ideas in this cool holiday Chinoiserie inspired dining room.
Atlanta Homes and Lifestyles
More Chinoiserie that could work for any holiday, I think.
Shades of Blue Interiors – lots more gorgeous photos from this room including the tree.
It's not easy to find the tutorial, but I've linked to it here. It's a little like the sharpie ornaments further up the page, but there's more to it.
Casa Watkins Living – @casawatkinsblog via instagram
There are more photos of this fresh new-trad holiday tablescape on instagram, but you have to scroll way down as it's from a few seasons ago.
Alex Papachristidis and David Monn
This isn't specifically Christmas, but why not? Maybe add a sprig of holly and some other greens.
via @jamestfarmer on instagram  with gorgeous red roses and stemware on this chic holiday tablescape. In this case, the blue comes from the classic blue velvet dining chairs
m.o.endres on instagram wonderful Christmas decor
For more of my favorite Maura Endres images please check out this post.
David Netto
IMO, Christmas decorations don't have to scream out CHRISTMAS! If you'd like hydrangeas instead of poinsettias or paper whites; why not?
Christmas in Connecticut – Quintessence blog
Fabulous brass Greek Key fireplace fender
If you would like to see some more traditional-type Christmas decorations and Christmas trees please click here.
Also, please check out the holiday shop for more Christmas and Hanukkah Decor and gifts.
Hope that gave y'all some great alternatives to the standard red and green for your holiday decorating. Adding even small amounts of blue, I find quite refreshing.
xo,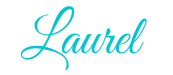 PS: Please check out the hot sales pages for wonderful items on super discount. And the holiday shop for decorating and gift ideas, and the terrific sales.