Like the Hanukkah Blue and White Tree,
The Christmas Blue and White Tree, I think is most successful when the blues vary.
and there's a healthy dose of white
and in the case of Nell Hill who is incredibly brilliant,
a healthy dose of apple green.
I love that combo too!
Nell Hill's fabulous blue, white and apple green tree
Many more fabulous images on her blog. It's very clever.
Above and below, two lighter blue – turquoise trees from Wisteria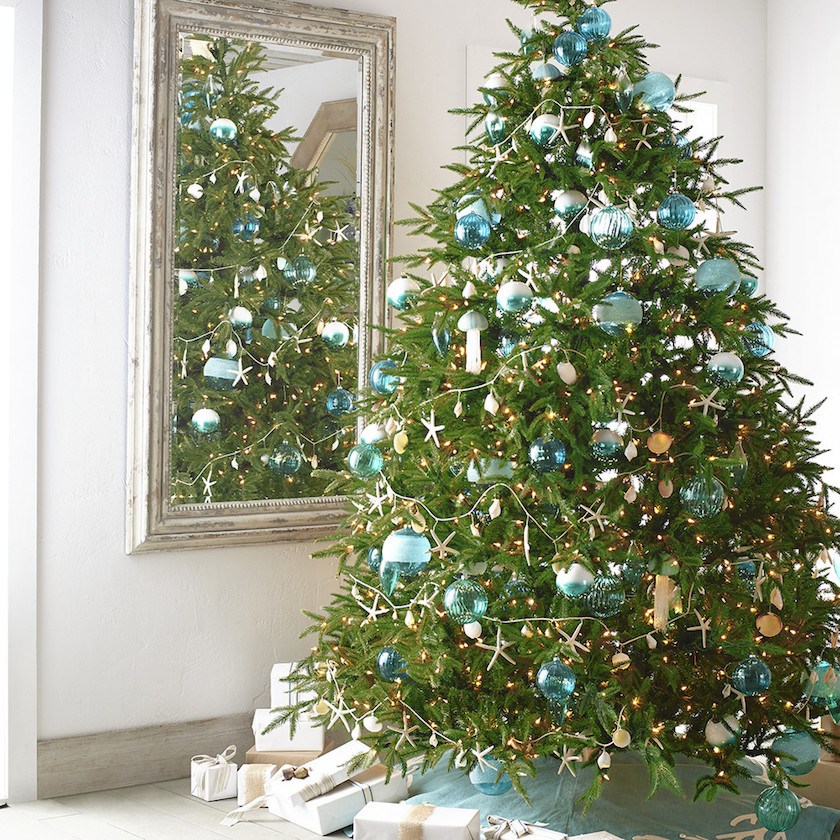 Please enjoy the collection of ornaments put together to make
a beautiful blue and white Christmas tree