Hi Everyone,
Before I get into the 12 classic dining tables and chair combos…
I'm beginning this post on December 2nd and am still upstate. Actually, we are just about 50 miles away from the worst of the snow storm, just to the south, but still have had about 7 or 8 inches.
However, hopefully, tomorrow, I'll be on my way back to Bronxville after 16 days up in the Adirondacks!
Hope everyone is fairing well with the weather. But, we've had some bad travel days, for sure!
I took this when we went for a walk during a lull in the storm yesterday afternoon.
In addition to regular blogging, I'm working on the dining room and bedroom rules.
That is Part II of the new rules guide that just came out.
Please remember that if you got part I, you will automatically get Part II.  For more information, please check out this post.
And from now through December 30, those who purchase any of my digital products will get a FREE 333 Rules Guide. These products are Laurel's Rolodex, The Paint and Palette Guide or the Six Figure Income Blogger (or a combo of any of these),
Actually, I said that part II is coming out December 12th. However, I believe it will have to be on the 14th.
Back to the topic at hand:
While working on the dining room section, it occurred to me that I've never actually done a post where I pair classic dining tables with chairs that I think they'd look good with.
In so doing these classic dining table and chair combos, I'll go over some things to look for in terms of proportion, as well as some of the rules of dining tables.
Well, it's Tuesday and I'm back in Bronxville!
Fortunately, the New York Thruway was all clear and it was a good ride.
And, I've now collected a lot of classic dining tables and chairs.
So, it's time to put them together.
Ummm… no. This is the new Laurel.
The new Laurel is not going to stay up until 2:00AM putting together a dozen dining room tables with two dozen chairs.
The new Laurel is going to show you first the 12 dining room tables. Classic dining room tables, that is.
Then, for Sunday, I will do another post and put these tables together with numerous chair combinations. And, many tables will have two different chairs.
How does that sound?
In the meantime, some of the tables and chairs, you'll be able to find on my casually elegant dining room page. This is not part of the Hot Sales. Although, some of the furniture IS on sale, but not necessarily.
And, BTW, just to annoyingly interrupt myself, a short announcement.
The Serena and Lily 25% off sale is ending at midnight Pacific Time. However, since it's Cyber week, who knows? They don't tell me, so I don't know. Other sales are continuing through the week. So, please check out the newly updated Hot Sales pages for the latest info we have.
I have tried to put together a wide variety of classic dining tables from casual to modern.
Some of the tables are new and some are vintage or antique. As of this writing, all are available for sale and linked to their source.
Our first classic dining table is a mid-century beauty I found on Etsy.
mixedmodern1 on Etsy – Edward Wormley for Dunbar Walnut Dining Table
This is a classic 1950s dining table. Just a little preview, but at least some of the chairs will be from Anthropologie. They have some very pretty chairs with retro styling.
Hewitt Extension Dining Table, Natural Gray – on One Kings Lane
SaltCreekFarmhouse on Etsy
I found this source on Etsy that makes custom dining tables. This one is a classic Farmhouse table. They make numerous sizes and finishes. And the prices are very reasonable.
I have frequently posted this classic Ming Style Reese dining table from Serena and Lily
All of their furnishings definitely work for beach, lake, country and coastal styles. I'm going to have fun putting chairs with this table.
Of course, many of the cool dining chairs at Serena & Lily look great with this table such as the breezy balboa dining chairs in mist.
Traverse Extension Dining Room Table, White on sale at One Kings Lane is a similar table but you can change the size with the leaf. It goes from 80″ to 104″ so can comfortably seat 8-10.
Ralph Lauren Home Circular Dining Table on One Kings Lane
This very large round table is not inexpensive, but it is 30% off at the moment. And, they are currently offering an additional 10% off. I adore round tables and this one at 86.5″ in diameter is large enough to seat 10. However, you'll need a dining room that's at least 13 feet wide. And, that would be if there was no other furniture on either side wall.
This charming vintage table I found on Etsy could be used in a kitchen or small country dining area. Or, it could even be used as a center hall table or living room dividing table. Ala Frank Babb Randolph and Albert Hadley. It's 44″ in diameter which seats four. However, there's an 18″ leaf and then you can get two more people at this lovely table.
One thing to note is that this table has a fairly deep apron. We'll be going over that in the rules guide. And, we'll discuss what happens if you have an arm chair, etc.
The Vineyard Rectangular table from Williams-Sonoma Home is immensely versatile and a classic farmhouse style with straight tapered legs. It extends from 72″ – 94″ and so can seat from 6- 10.
Here's one idea from the W-S Home website. I don't believe they sell the wicker chair any longer.  I'll try to find a substitute because I love this look.
This is an antique gateleg table I found on Chairish.
It's actually not perfectly round, but almost at 73″ x 71″. This table will comfortably seat 8 or 9.
And, below are three more formal classic dining tables
Antique English Georgian Mahogany, Satinwood & Ebony Inlaid Round Extendable 'D' Dining Table Seats 10 Persons (Circa 1800)
This table is interesting to me because usually, I see these tables painted in the Gustavian Swedish style
Here's how the table looks when it's closed
FittedFab on Etsy – Thomasville Fruitwood Dining Table
This is a classic Georgian style table. It's not super formal but not totally casual either. 112″L X45″WX30″H
And, the last of the classic dining tables is a classic birdcage base – very large 12 foot long table. A table this size with a pedestal can easily seat up to 14 people.
Of course, there are dozens of other classic dining room tables.
However, many are simply variations of the ones above. So, if yours is similar, that's all that matters.
You might also enjoy this post about a husband who's insisting on a matched set of dining furniture.
And, this is a good post about how to mix dining chairs.
Plus, another post I like asking is it true that dining rooms are out?
Get ready for the chair combos for these tables on Sunday.
xo,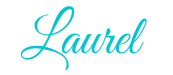 Please check out the newly update Hot Sales Pages and Holiday Shop!