Dear Laurel,
I recently found this post about hideously dated furniture. And then I heard the term "Granny Decor."
Is that like "Granny Chic?"
My grandmother had exquisite taste, and so I don't get the term "Granny Decor." It sounds pejorative.
Can you explain these terms a little better?
L.C.D. Wolf
***
Hi LCD and everyone.
Those are all great questions and ideas.
I realize there's some confusion with the term "granny decor."
There are some 21st-century styles of home furnishings known by terms such as:
Granny Chic
Grand Millennial Style
BoHo (Chic)
Shabby Chic
All of these incorporate a style of home furnishings with home-y-one-of-a-kind and vintage furnishings. It is often full of whimsy.
Granny Chic is an ENTIRELY different animal, than Granny Decor. (We'll go over that definition in a sec.)
However, I see Granny Chic as a newer marketing term for country cottage.
Or, maybe country cottage with some bohemian thrown in. And, perhaps, with fun, happy colors. It is often full of whimsy.
A great example of Granny Chic decor is the beautiful, charming work of the design firm Madcap Cottage.
Madcap Cottage is the interior design firm of John Loecke and Jason Oliver Nixon.
So, then, What IS Granny Decor? And is it a pejorative term?
The definition of Granny Decor according to the Laurelcyclopedia ;] of interior decorating terms is as follows:
It's a style of decor lacking in a classical, timeless style that reeks of saccharin sweetness or is phenomenally tacky, tasteless, bland, disproportionate, unbalanced, and looks exceedingly tired and old.
Granny Decor is NOT a function of the age of the person.
After all, I am easily old enough to be a great granny! However, some aspects of Granny Decor are vestiges from an earlier generation. Some of it might be cultural.
Granny decor can be a false take on any style from any point in history, including modern. It is not even trying to be a replica of any classic style. Or, if it is, it's a thoroughly absurd facsimile.
We will see many examples of granny decor mistakes that are fairly common.
In fact, over the years, I have seen dozens of homes of young families who decorated, not in Granny Chic, but in Granny Bleak, we'll call it.
Why does this happen? I suppose, like many things, they don't realize there's anything else. Or, maybe they think it is better than nothing.
I disagree. Nothing can be exquisite. Seriously, just give me a couple of big floor cushions, and I could be content as can be in a perfectly proportioned architectural gem of a room like the one below.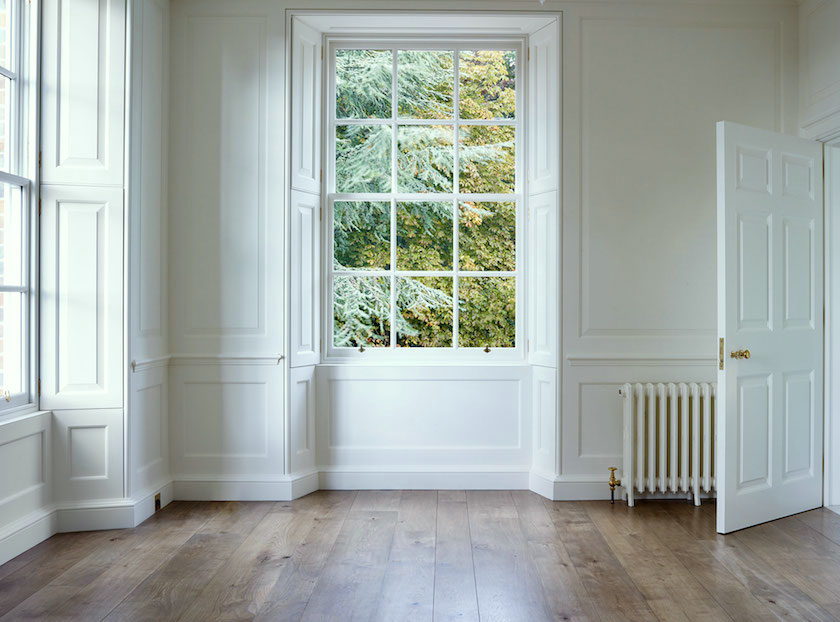 Before I go on…
Many of us can't afford a fancy room like the one above. For most of my life, I haven't had the funds to purchase anything for my home. That's why I wrote this post about free or almost free ways to decorate one's home beautifully.
However, in several blog posts, we have looked at talented readers who created a beautiful family home without spending much money.
A modern rental home but with a tacky kitchen.
Can you do beautiful decorating on a shoestring budget?
A reader fears she messed up by painting her vintage table.
Sometimes Granny Decor is about home furnishings bringing down the entire space.
***And, this is super important.***
This is only STUFF. And, stuff is not nearly as important as people. I know some will have some of this stuff in their home. You might even like it and feel insulted because I'm saying it's "hideous."
However, sometimes people stop seeing things that others do see.
Please know that I love you just the same, whether your home is beautifully decorated or filled with what I deem to be tacky drek- bad design. :]  Here are some old pics from my imperfect New York apartment.
I STILL have many far-from-optimal areas in my Boston home.
And, that reminds me. I interviewed the potential replacement contractor on Friday, it's a no-go. As much as I was hoping it work out, I could see in five minutes that it would be problematic for me. We speak totally different languages.
Therefore, if anyone in the Boston area knows of a fabulous contractor with a great appreciation and understanding of old buildings, please let me know. It would be better to write me privately here: admin at laurel bern interiors dot com. (If you're a subscriber you can write me back from any email you receive from me, announcing a blog post.)
The reason that meeting took place is that the contractor I've been talking to for nearly two years told me about ten days ago that he's six months behind schedule.
So, let's get into the specifics of Granny Decor and granny decor mistakes.
Before we jump in, please, do not pin any of these frightening images to Pinterest, unless it's a graphic with words on it that make it obvious it's not my thing.
Artwork that's too small, ditsy, cheap, or cutesy.  Well, actually, anything that's too small, ditsy, cheap, or cutesy.
please pin me on Pinterest
This link shares the correct way to hang art.
Just so wrong on many levels.
Really? Boring, bad, bland art. Anything would be better than this.
Plus, I don't believe they could have made that wall any uglier.
I don't understand this.
For proponents of "aging in place." There is a ton of metallic wall decor with inherently sharp edges. Not only is it tasteless, it's dangerous!
I found a website that's filled with tasteless "granny decor."  And I found hundreds of pieces of wall garbage.
This is a tiny fraction of more of the same.
Please do not hang art in this fashion.
I know many people do this, but it immediately cheapens whatever you have hanging there.
Wall art, if more than one piece and they are the same size, always goes horizontally or vertically, in a line or a grid. Otherwise, you can do an art wall design in a grouping of five or more. Get some free art templates here.
This is a beautifully executed art wall I took in a restaurant here in Boston recently.
For more gorgeous art walls, templates, and ideas, click here.
Let's move on with more Granny Decor Don'ts.
plate-glass over wooden table tops
I might get some flack on this one. Think about visiting a museum where they have a period room. Will you ever see plate glass over a wood table? No. Have you ever seen plate glass on a wood table in an A-list designer's room? No, again.
Well, how do you protect the table, Laurel?
That's a reasonable question, but you already know the answers.
table cloths
placements
coasters
trivets
Use books on coffee tables. (No, you don't have to use them as coasters unless you come to visit me.) :]
Put felt on the bottom of items that might scratch.
Give all children and people who act like children plastic silverware.
LACE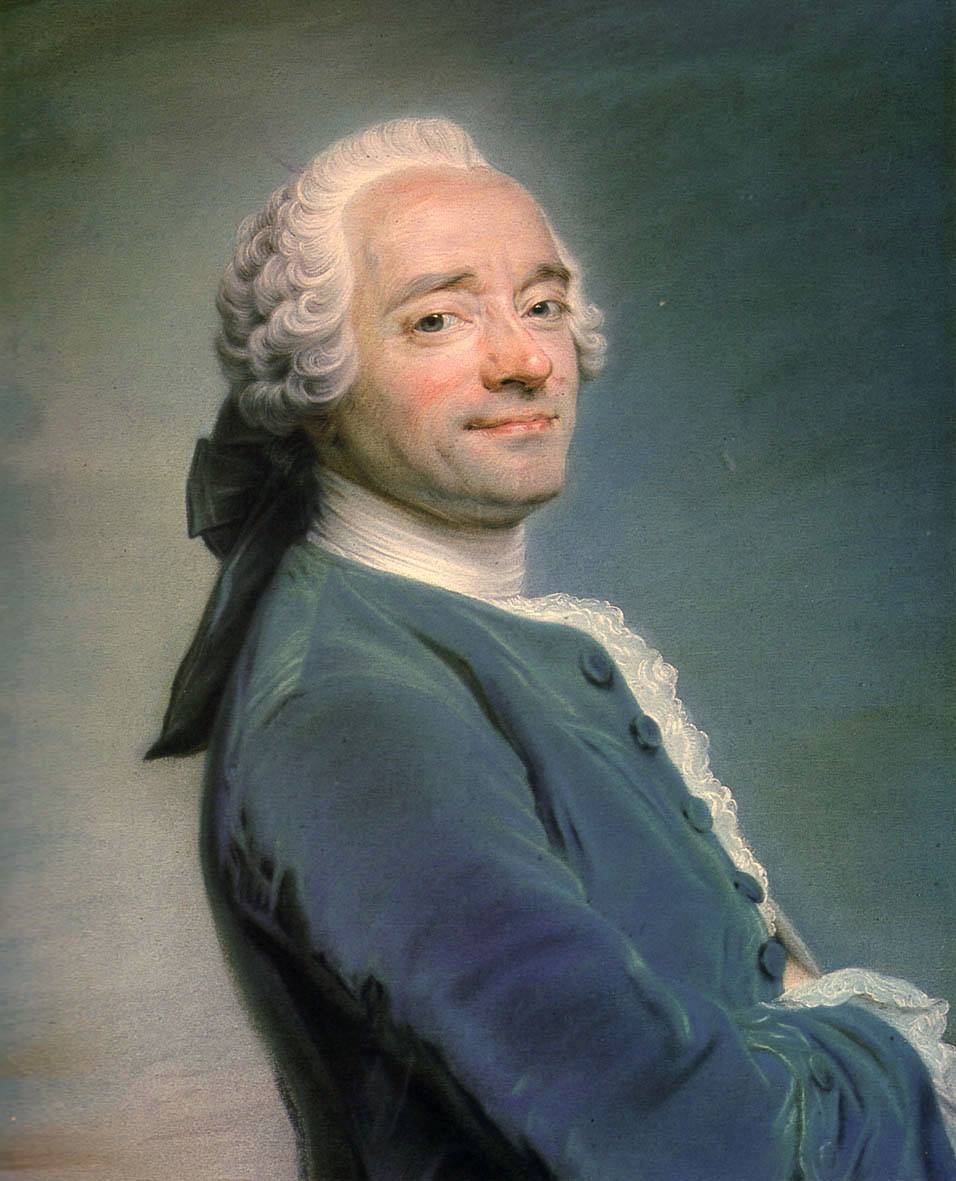 Self-portrait with Lace Jabot (ca 1751)-Maurice Quentin_de_La_Tour
Lace goes on clothing like this handsome gentleman is sporting.
Maybe there are some exceptions, but right now, I can't think of any. ;]
Lace  AND a glass top. I guess that's an added layer of protection for this table.
Plus the photo in the contemporary steel frame and the placement of the table shoved into a corner is wrong.
Nothing says Grandma or Granny more than things like glass on the table or plastic slipcovers.
Remember Aunt Gert with her cigarette?

This is a lace mantel scarf. (That's what they call it.) Huh? A mantel scarf? Don't they realize that a fireplace is where one puts a burning fire? Oh wait. It's okay; the fireplace is fake, too.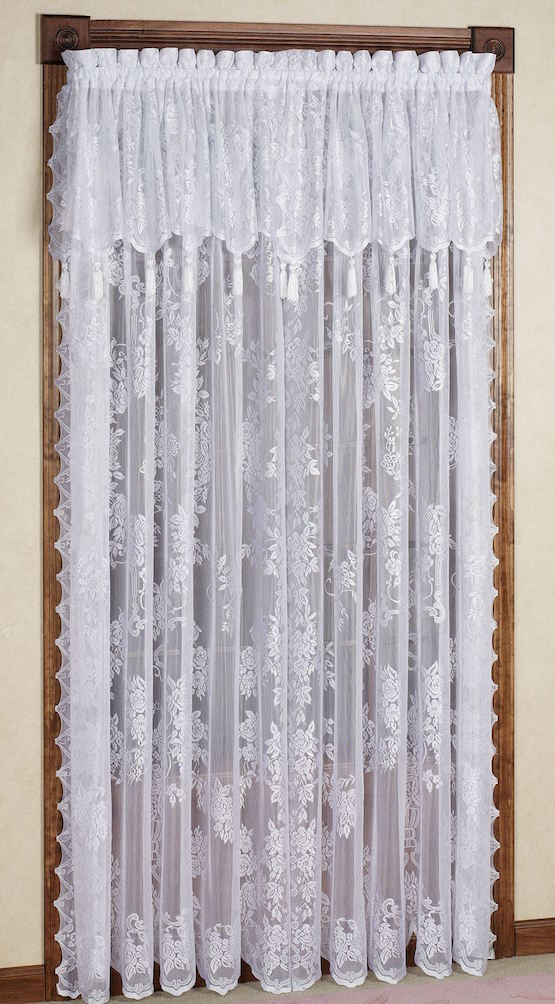 Neon-white, polyester lace against stained wood with the wood showing. So bad.
It reminds me of a slip. Does anyone actually wear a slip these days? Several years ago, I walked into a Victoria's Secret looking for one, and the sales lady looked at me as if I had said, "Do you carry napalm?"
More granny decor mistakes. Let's stick with window treatments for a sec.
Oh, I could do a month of blog posts on hideous window treatments.
cheap curtains – either lace and/or polyester
ruffles for days!
And more ruffles and saccharin, sticky-icky-poo pastels.
Ruffles and a shell theme. No.
And valances alone, usually say Granny unless very tailored. Here's a good post about window treatment valances.
Heavy swags
These are cheap polyester silk with a gathered header. Who does that? And then hung over stained wood that is, once again, showing. It comes in several colors, too.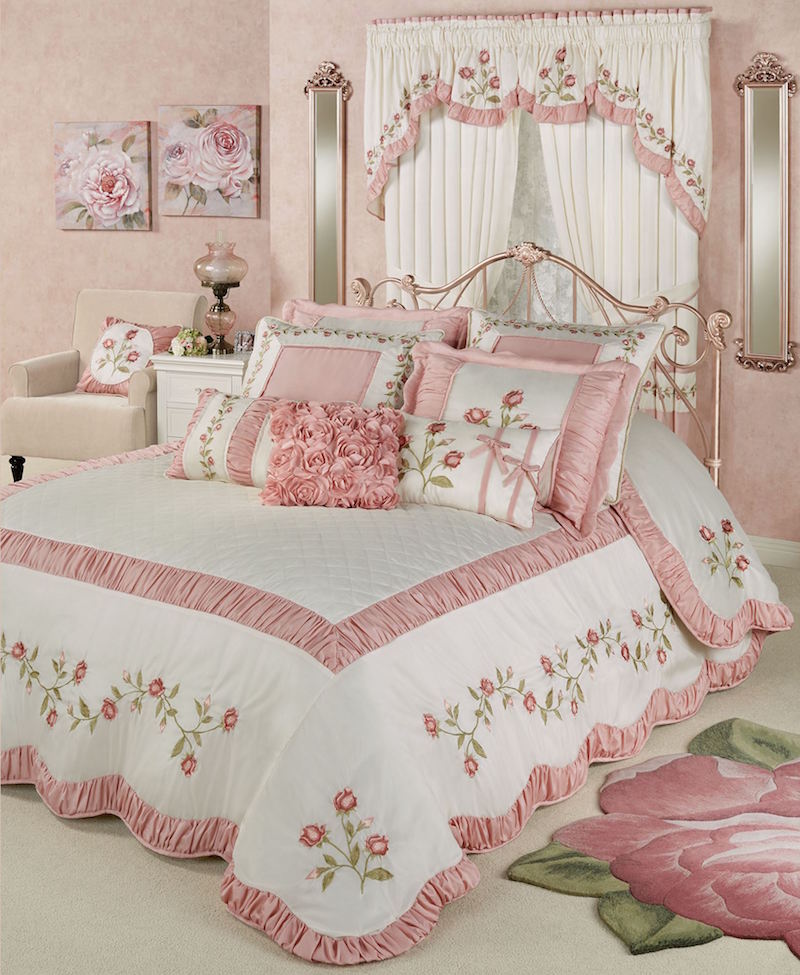 and rouching– for DAYS…………
Eegads!
No words.
Flood-length drapes are a granny decor classic.
For more info about how to hang drapes and everything else you'd like to know, click here.
And for difficult windows, please check this out.
One tip I'd like to suggest is if you moved into a home, even if it was 20 years ago, and you are STILL living with the same horrid window treatments the previous owner put in. And, they don't do anything except scare burglars away; please take them down.
I promise. It'll change your life in positive ways.
While we're looking at the horrid wall-to-wall pink carpeting above, let's talk about rugs and carpets that are granny-ish.
wall-to-wall broadloom in the living areas (many examples throughout these images)
sculpted wall-to-wall is an extra layer of granny.
as are colors like mint green and mauve.
Fine rugs are not inexpensive.
If you can't afford them, keeping your floors bare is fine.
OR, you can do an inexpensive seagrass rug.
If you need or want wall-to-wall carpeting, you can do seagrass. If that's too exotic, there are some fantastic synthetic Berber broadlooms that imitate sisal rugs. This is not the horrid Berber from 30 years ago. These are lovely, tailored carpets that are handsome, like the two below.
I'm sorry, I don't know the source of these images.
However, let's look at some granny decor mistakes regarding area rugs.
These folks had the gall to call these sculpted, scalloped aberrations an "Aubusson" rug.
They are an Aubusson Rug like a Hostess Twinkie is a pastry from the finest French bakery.
Below is a mini widget filled with genuine antique Aubusson rugs.

But, you can also find some quite good reproductions that aren't nearly as expensive as the antique versions.
Another common granny decor mistake is:
all tables, chests, cabinets, etc., are dark brown. It all gets very heavy and difficult to live with unless the walls are also a hunky color. But they usually aren't in Granny Decor.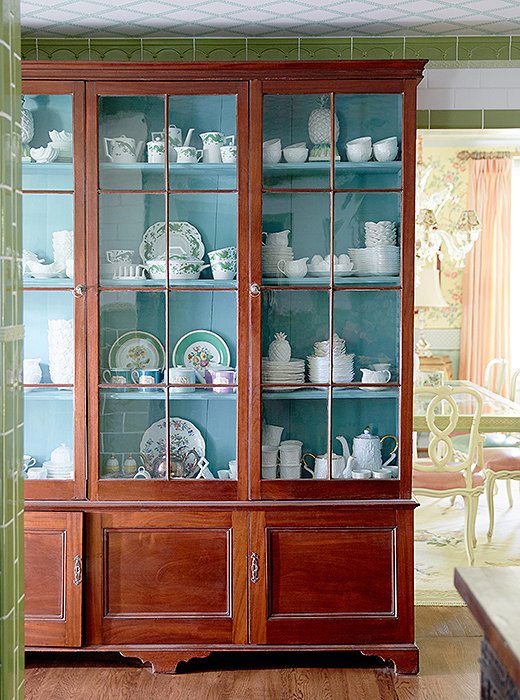 I love painting the inside of china cabinets. This is another beauty from Madcap Cottage.
Also, please check out the china cabinet I designed and made for a client a few years ago.
dated lamps and other lighting fixtures, as well, with ersatz finishes mimicking what I don't know are another granny staple.
It goes on and on… That is a very bizarre finish on that lamp. It reminds me of this woman I once knew who spent hundreds of hours on a tanning bed. Never mind why anyone would do that. Why would anyone want this lamp in their home?
Who dreams up this stuff?
Actually, I found most of these things on one entire website devoted to Granny tacky.
Their tagline is A HOME LIKE NO OTHER.
Indeed!
I can assure you that they will never be in Laurel's Rolodex!
Here are some good ideas for cheap lamps that don't look it.
One last  Granny Decor (Real) Faux pas!
cheap, ditsy wallpaper and horrors – a wallpaper border
Oh, so bad… Looks like Granny is sharing digs with her grandson.
Oh, one more!
Like everything else I'm screaming about, they should never have existed in the first place. There is nothing more hideous. Well, almost nothing. They're not explicitly Granny, however.
More like Grandpa decor.
;]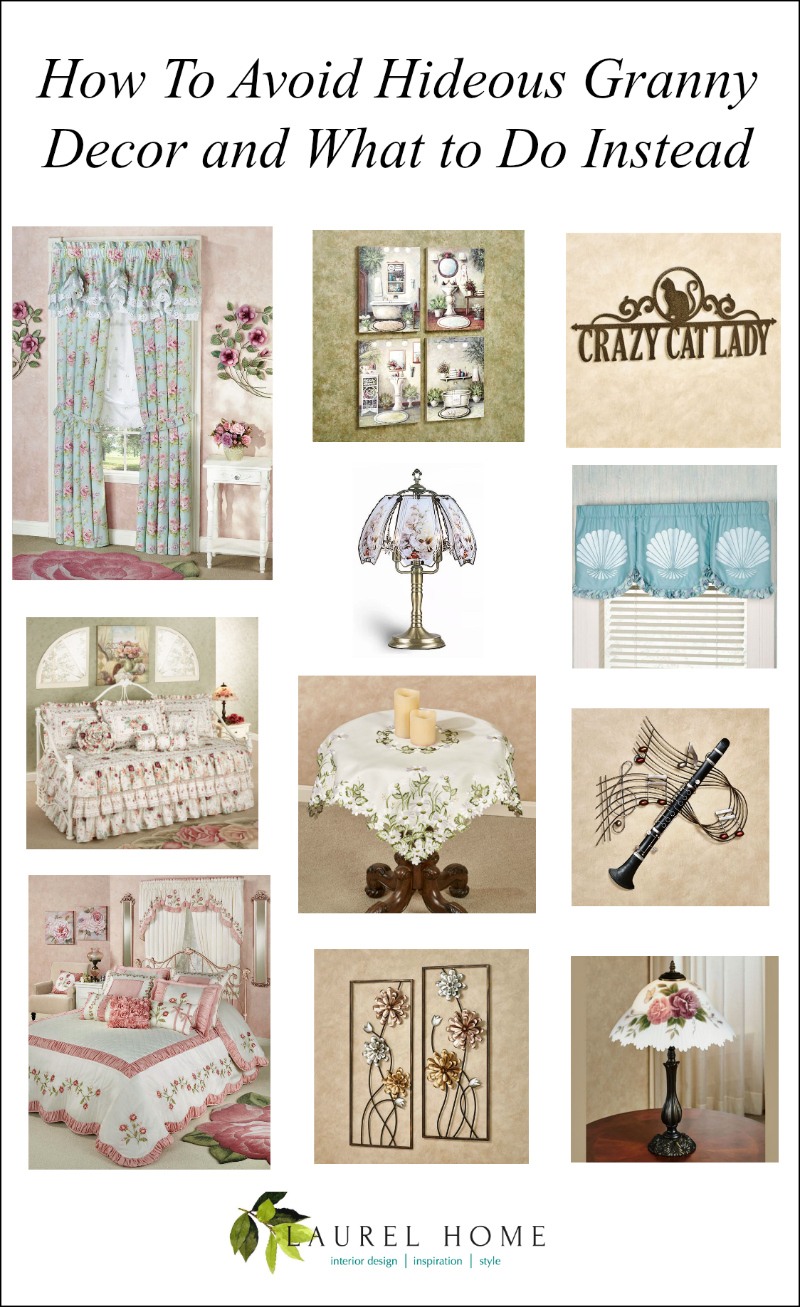 Please pin to Pinterest.
Well, I hope that you enjoyed that. I think the main takeaway regarding Granny Decor is that they make it because people buy it. If people stop buying it, they won't make it. Right? There are alternatives.
Speaking of…
Please check out this week's hot sales. There are so many fabulous sales and beautiful new pieces in the widgets. And, some of the sales are ending very soon! Like Serena & Lily's 20% off EVERYTHING and an additional 20% off sale items. So, it's one of their best sales ever!
xo,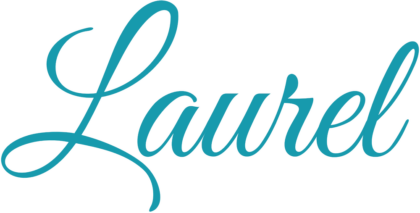 Many thanks to many of you for clicking this Amazon link before making your Amazon purchases.
If you shop on Amazon, please click the link above, before you put your items in your cart. The price is the same for you. The vendor pays me a small commission, which helps keep this blog running. I so appreciate your help! You can also click the banner below.