Dear Laurel,
Oh, I hope that you can help, oh paint guru.
Because, in my quest for the best white paint color, I feel like I'm sorely missing the mark. However, you need to know that I followed to the letter everything you've said to do on your blog and in your Laurel Home Essential paint Collection.
Here's what's happening. I live alone and am doing some minor renovations, mostly painting.
The painter left for the day, and instead of this beautiful, soft, creamy white, I was expecting, it was a pale yellow-gold with a very slight green tinge to it. The next day, the same color was peachy-pink.
In the morning, it is a lovely, but slightly cool cream.
Sometimes.
It varies so much, it's making me batshitcrazy. I guess what I'm wondering is what is this thing with paint undertones and if a paint goes from being gold-ish, to peach-ish, to green-ish and your guide says that maybe there's a very slightly yellow undertone, but not always.
What gives?
I've lost my mind, apparently. Please make it stop! Just tell me to chill!

Love and kisses,
Laurel
Dear Laurel. CHILL!
And yes, it's a "Dear Laurel" note written by me, to me. The one who has all of the answers.
Well… no. not really. Not for me, I don't. But we've been through that.
So, what's going on Laurel?
Well, they've been working on my bedroom all week. Very nice, the guys are.
My bedroom, the morning of Monday April 30th.
The first day they fixed, patched and primed the areas that needed it.
They moved over a panel moulding to where it should've been and now the boxes are more even on both sides of the window.
I needed to give them the paint color.
The best white paint color.
For my particular space, that is.
Well, that's an easy one, Laurel. Cotton Balls. You said so, right here.
Yes, I know but that is because someone was holding a gun to my head and I had to spit out a white paint color out or else we were going to have a big bloody mess.
Now, don't get me wrong. Cotton Balls IS a fine color.
So my top 20 white paint colors are here.
And certainly the only six white paint colors I've ever used.
Here's the wallpaper– again that Mural Sources has so generously donated for my bedroom refresh.
In my mind, I was thinking about the room being "blush-y" because the paper is "blush-y."
Not pink, exactly, but just warm and blushy. However, there is some pink in the paper. And there is actually orange and that beautiful blue. Most of the big birds will be covered up by furniture however. You can see a close up of the paper here.
I thought it would be a good idea to check out the wallpaper to make sure that the color matches my sample. So, I had one of the guys help me take out the wallpaper which came in a box in one giant roll.
This is a piece of the wallpaper that I cropped and it is laying on the floor, not the wall.
And what does Laurel say about looking at something that's going to live vertically on a horizontal plane?
Oh, that's not a good thing to do.
Right. It's very bad.
But did I have a choice? Yes, I could use my wallpaper sample, taped to the wall and I did that too.
Well, didn't you make your BIG samples, Laurel?
No, because I'm an arrogant pig and I also have the larger paint samples. True, they're not as big as they should be, but I've also been doing this a long time.
Mostly, for other people. ;]
The samples above, from left to right are: Chantilly Lace, Sand Dollar, Distant Gray, Alabaster.
I chose Alabaster. To me, it looks like a dead ringer for Atrium White. Now, Atrium White has an undertone of pink. Why didn't I pick Atrium White.
Who knows?
What did you dooooo Lauuuureeeeeeellll?
Well, they painted the Alabaster on the ceiling and one coat on the walls not being papered and at 4:30 in the afternoon, I had bubble gum pink on my bedroom walls.
Not exaggerating and definitely not what I had in mind.
By 6:00, the pink had calmed down considerably, but it really wasn't what I wanted.
Damn.
I'm phenomenally flawed, after all.
Now what?
Chantilly Lace. Maybe? But no. What if it's too bright white? I'm going with my old standby Benjamin Moore White Dove oc-17.
And the reason is, I still wanted SOME color on the walls. Cotton balls is really verrrry close. Just a touch brighter. Really either would be fine and it is very unlikely that one would know which one was up.
Please keep that in mind.
Interestingly, I found this image on Homebunch that says this is Benjamin Moore Alabaster.
The designer is Amy Studebaker

This is Benjamin Moore Alabaster above. Yes, it could be the same color as the mudroom. Who knows with photos? OR, it is also possible that this is Sherwin William's Alabaster which was the color of the year in 2016, I believe.
No, that looks even more different.
But the point is that colors in photos almost always look different in real life.
Just had to post this stunning bedroom from Amy Studebaker's website. Please check out her work as she's very talented!
Next day, they painted the white dove in my bedroom and it's a huge improvement.
However, as soon as the guys left for the day, I began to get a very weird feeling.
It's the feeling you get when you're in a room full of strangers and they're all looking at you like you have a huge bugger hanging out of your nose.
It wasn't only the white paint color. It was like someone had switched children on me.
Like, who the hell are YOU and what did you do with my baby boy?
It's just that my room which has been a source of comfort for me for so many years now, was no longer and it made me feel very strange.
Out of control.
And then, I realized that I had come down with a very bad case of—
Paint Focusitis Nervosa.
The symptoms are as follows:
Slight queasiness fearing that one has made a huge mistake
Longing for the old color even though a change was in order.
Sadness
Feelings of self-loathing because there is absolutely nothing to be sad about!
Obsessive looking at wall color to see if it does something unexpected.
Oh, it did. We've been blessed with incredibly warm, bright sunny afternoons recently. And my room faces south, southwest and west. The light is cool in the morning– like a north facing room and burning-hot in the late afternoon.
In one corner, at times it looks slightly goldish-greenish and on the opposite corner still slightly pinkish. But not all the time. Some of this is the orange-y wood tone in the floor, too. That will calm down when the rug goes in. And the window treatments too.
Sometimes, the color is a beautiful creamy white.
Actually, it's quite gorgeous.
Below is an area in progress. The gray is where the wallpaper is going.
During the day, this is always the darkest corner of the room. It was with the purple too. That's Benjamin Moore Advance on the door. Not bad! If this had been new wood, I would not have been able to tell the difference between Advance and oil.
Here's a little sample of the wallpaper on the wall opposite the closet door. In this shot, I was able to capture the subtle nuances of the paper. I love that bronze-y greenish tone.
There are a lot of images of white dove in this volume of over 500 blog posts. If you click here, most of them will pop up.
But here are a few favorites.
We recently enjoyed this lovely renovation featuring walls and cabinetry painted in white dove.
You can see the rest of it here.
The next four images are mine. All feature Benjamin Moore White Dove oc-17
For more of this bathroom click here.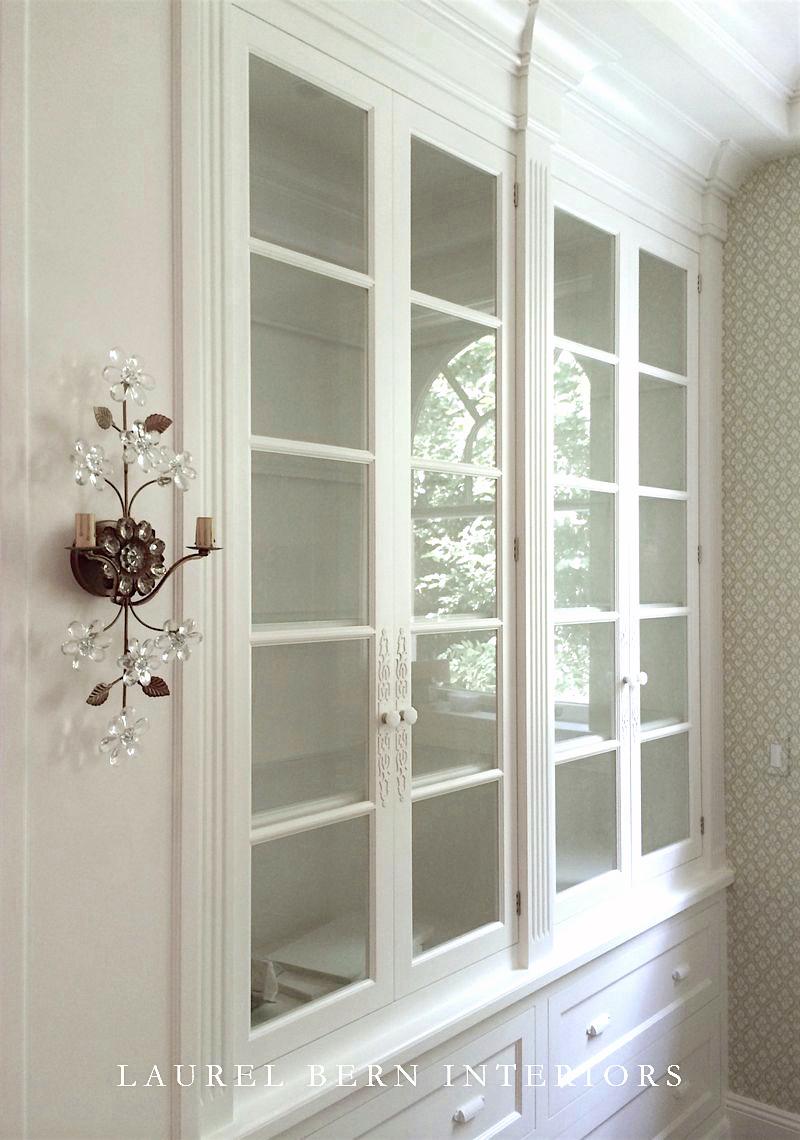 For more of this kitchen above and below click here. And here.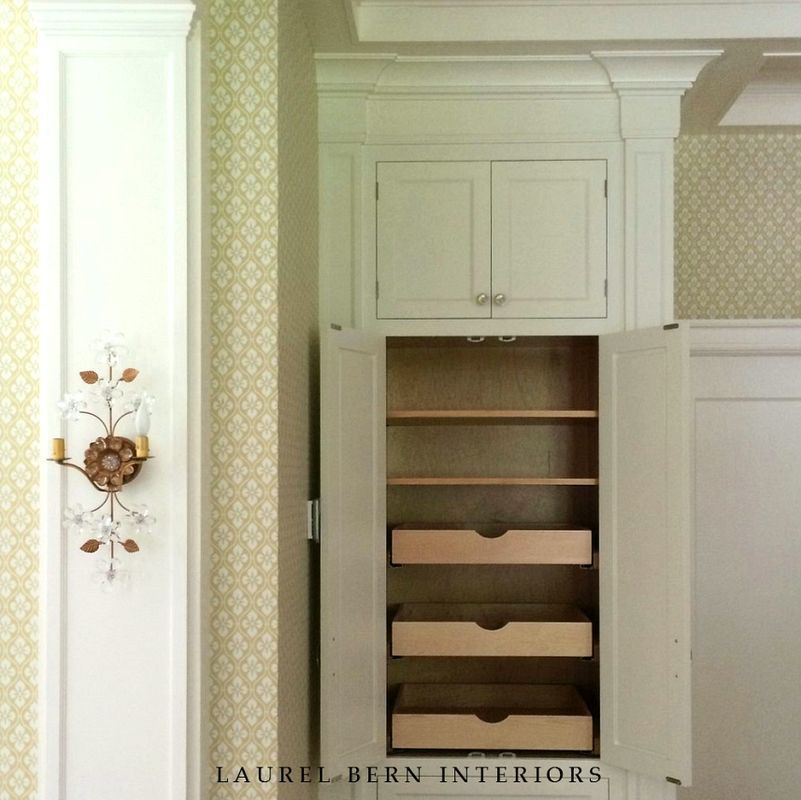 I also found a few gorgeous examples to share of this beautiful white dove paint color.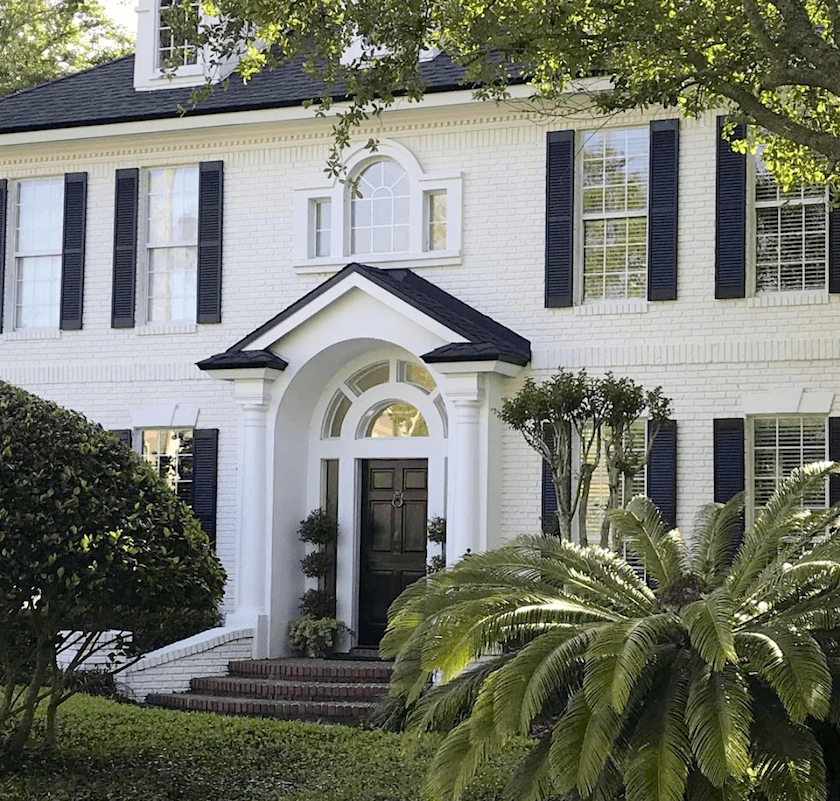 Beautiful exterior brick painted in White Dove by Connie Riik via her instagram.
(and please. a few of you. It's fine if you don't like painted brick, but I would prefer if you not spoil it for the rest of us who do. thank you.)
Gorgeous mill work painted Benjamin Moore White Dove by CZ_woodworking on instagram
Love this renovated farmhouse. Floor-to-ceiling windows do it to me every time. Riovista_living on instagram
Some closing thoughts about the best white paint color.
I believe that paint focusitis nervosa is more common than people let on. And even though I'm making light of it, I understand that even though a renovation is ultimately a good thing. Sometimes it's difficult to let go of the old.
The other thought is that I know that some get paralyzed over choosing colors, particularly white. And that is why I narrowed them down. I wish it could be like trying on a dress in a store.
But it's not like that and even after the ENTIRE room is painted, it IS going to change– with the light. And sometimes it might even change into something not so desirable, but like a whiny child, eventually, it'll stop whining.
Blessedly, after a while, the focusing will stop.
And one day, you'll walk into your room and realize that you're once again in love.
xo,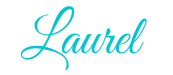 ***

PS: Please don't forget that if you want to get the

new blogging guide

at the promo price, you'll need to get it in before Monday at 11:59PM ET

***