Dear Laurel,
Please oh please, pretty please do a post about living room decorating rules of thumb and measurements.
I'm going a little crazy because I see contradictory info on the internet. Some of it is seems to be okay and some of it is downright wacky. Even *I* can tell that it's wrong.
I don't know where some of these people derive their information. It makes me wonder if they are just making it up?
With appreciation,
Sally Ruler
*********
Well, Sally, you shall get your wish, to the best of my ability. And yes, I do agree that some of the measurements I see on the internet and even in books are not optimal.
In fact, maybe some of you remember this post that talked about following these decorating rules could get you in some deep doo doo.
I just saw one for a typical coffee table to be 36″ long. Sure, if the other side is also 36″ but 36″ is better for a loveseat, not a full-sized sofa of 84″ or more.
Of course, all good designs should begin with a solid furniture plan
While there are many posts in this volume of well over 600 now that state some of these rules, they aren't all in on place.
One important rule of thumb to consider when discussing all of the 30 rules of thumb is to understand that much of the time, that rule can be broken. That's why they are rules of thumb, not rules set in stone. haha
While there is some overlap in many of these decorating rules of thumb, to make things as clear as possible, we are going to go by individual rooms.
Time to Begin. Are you ready?
LIVING ROOM Decorating Rules You Need To know ( Living room means rooms for living and includes family rooms)
These are the rooms where we typically spend the most time. The 21st century living room is no longer the "dead room." That's the room that many of us had to endure for most of the 20th century.
The old living room was the room we weren't allowed in. That is unless our friends and us were first professionally fumigated and dry-cleaned before entering this sacred, hallowed space.
Baby boomer parents and later generations revolted and now many living rooms also double as family rooms.
While going through the living room decorating rules of thumb, please refer to this post showing one living room with seven different layouts to see these principles in action.
Living room furniture (as in upholstery)

Sofas
It is vitally important to choose the best length sofa for your space.
And when we say "depth." We mean the over-all depth which includes the back pitch which usually adds several inches.
Sofa height
Remember when we talked about "human scale furniture?"
I was just talking to a friend who told me about a movie he loves. He said that he's going to be buying a home in Westchester and this is how he wants to decorate it.
Image via the best picture project from the film, Since You Went Away with Jennifer Jones, Claudette Colbert and Shirley Temple.
Ahhhhh… those were the days. The back of that chair is not more than 32″ and probably a little lower. The seat height is no more than 17″.
I found another chair on 1st Dibs from the 1940s. And see? Those are very similar dimensions to my estimate.
But, still, for me, my upper limit for a sofa height is 34″. Chairs come in so many styles, so there's more variation.
Arm height = 23″ – 25″
A Tuxedo or Chesterfield (arms same height as the back) is generally 28″ – 33″ (I prefer 31″ or below)
Seat height – 18″ – 20″ – But, this is difficult to measure because most seat cushions have a "crown," so to the welting might be 18″ but the crown will add another inch or two.
Seat depth is usually from 22″ – 25″. However, if there are loose as opposed to a tight back, that affects the depth to some extent. It's not an exact science. When I custom-made an English Roll arm sofa, with a tight back, I usually specified a depth of 24″. And, especially if the husband was tall. You can always add throw pillows. But sometimes if they weren't so tall, I specified 23″.
Speaking of throw pillows and living room decorating rules.
This is one rule that I see so many unusual measurements and usually it's for pillows that are too small. In my opinion, it is better to err on the side of too big, than too small and dinky when it comes to throw pillows.
For an 84″ sofa, my favorite configuration is three different covers.
With two pillows at 22″ and two @ 20″ and a rectangular pillow in the middle which can be various sizes. Mine is quite large, but a more typical size is approximately 14″ x 25″. For far more detailed post all about throw pillows, click here.
End or side tables
Generally, I like the height of these tables to be within a couple of inches either higher or lower than the sofa arm. So, that would be from about 23″-27″ for a typical sofa arm.
But, if you have a big Chesterfield with a 33″ arm, an end table height of 28″-30″ should be fine.
Measurements for an end or side table.
Square is usually about 18″ – 28″ square.
A rectangular end table can be as narrow as 12″ (to 24″) but I would not have it be more than 28″ deep.
The perfect size round end table is from about 24″ – 30″
Here's a good post about end, side and accent tables.
Coffee or Cocktail Tables
Let's begin with height. I've talked about this several times.
For me, no matter how high the sofa seat, my maximum height for a coffee/cocktail table is 18″. However, my preference is for 15″-17″.
If a rectangular table, it is usually about one-half (minimum) to not more than two-thirds the length of the sofa. But it should never overlap the arms.
So, for an 84″ sofa, the ideal length is about 48″ with a depth of about 24″ – 30″
A square coffee table can be a little smaller. But is usually not more than one-half the length and not less than 30″ sq.
Round coffee tables that are great looking are so difficult to come by. A good size for an 84″ sofa is 48″. 36″ is a more common size, but that would be better for a sofa 72″ or less. The largest round I have ever done is 54″ but that's pretty big.
Most of the time, coffee tables should be about 12″-18″ away from the sofa seat. The most I would recommend is 24″.
One of my favorite posts is 20 coffee tables and how to pair with the right sofa.
You might also enjoy how to style a coffee table
Other decorating rules of thumb for living rooms.
Major pathways should be at least 36″. But, if it's just a few inches of something going into 30″ it should be okay. You wouldn't want to have to walk the entire length of a sofa with only a 30″ pathway, however. That is, if it's a major pathway that requires frequent traveling.
Walking through the room, I very much try to keep all pathways at least 30″.
By all means float your sofa if you have the depth and layout to do so. If your room is very deep, you might want to add a sofa (console) table behind the sofa.
Console tables are usually from two-thirds to three-quarters the length of the sofa.
And, from 12″ to 24″ deep.
the height should be at least one or two inches below the top of the sofa.
If this is not a major pathway behind the sofa and there is only a wall behind it, then 30″ is the minimum I would go between the sofa and wall.
In the case of a bookcase, then it's back to a minimum of 36″. However, if there's not enough room, then leave out the sofa table.
Sofa tables are particularly nice when the back of the sofa needs to face directly in front of the opening of the room.
Case goods
Case goods if you don't already know are non-built-in cabinetry of any kind. That includes bookcases, chests, armoires, china cabinets, buffets, media cabinets, secretaries and so forth.
Case goods might be used for display and/or storage and can be either tall, medium or short in height.
Most living rooms have at least one kind of case goods in them.
The main living room decorating rules of thumb for case goods are:
These are built-in, but one time in a bedroom, I did three smallish armoires about the same size, on a long wall. It was pretty cool. One for him. One for her. And One for the TV. haha.
What you don't want to do is have one long wall with a tall secretary and then a short chest followed by a medium bookcase. It will look like a hodgepodge of furniture.
What about tall pieces? Yes, here one needs to be very careful.
If there's a fireplace or sometimes a door or a window on a long wall, there can be identical tall pieces flanking it.
Y'all get that, I'm sure.  This is from the Laurel Home Paint and Palette collection.
Please also check out the Ultimate Guide to Fireplace Mantel Decorating
Most tall pieces should not be higher than the door frame unless it's not near a door and the ceiling is quite high.
Avoid having two tall pieces on perpendicular walls
Area rugs
The old school of thought is that there should be about one foot of floor showing around the perimeter of the room.
The problem with this is that if there are any case pieces against the wall, most likely they will be half on and half off the rug. (most case pieces are deeper than one foot)
However, it is fine if your sofa is partially on the rug.
I prefer if the rug is only just a little past the legs, if this is the case.
The reason is that it's best to avoid having your end table half on and half off the rug.
Therefore, for an average size living room of say 14′ x 24′ a two foot margin plus/minus less should be fine.
Area rug sizes that are possibilities are anywhere from 8 x 10 up to 10 x 14.
A 6 x 9 is going to look too dinky. However, it is possible to layer a smaller Oriental over a natural fiber seagrass rug.
There should be a bare minimum of one foot of seagrass showing, but I prefer a minimum of 18″-24″ for the width. There can be more seagrass showing for the length. It depends how long the room is.
If there's a cut out for the fireplace and hearth, I would suggest not more than 6″-8″ of floor showing.
For a much smaller living room, family room, den or library, I have read that it is okay to have a margin of 7″-12″.
Again, the issue is furniture half on and half off. Sometimes it's unavoidable. Try to pick a floor covering that is very low, if this is the case. Pads or levelers can be added to the back legs, if necessary, so that the table or case good will be level.
And, by the way. Floors are sometimes wildly uneven. It is usually not the furniture that's having an issue. It's your floor! Uneven floors can create wobbly situations as well as throwing doors and drawers on the case pieces out of alignment. For dozens of my jobs, I had to have a carpenter come over to adjust the doors on case-goods. So stressful to get the call from the client that things arrived out of whack!
If a room, like an office or den is super small. That is, eight feet or less for the width. You might want to consider wall-to-wall carpeting if you wish to have a floor covering.
My favorite is always seagrass.
How to mix area rugs in a semi-open plan
What to do if your area rug is too small
Lighting For Living Rooms
I've written a lot about lighting for living rooms in numerous posts.
If the ceiling is at least nine feet high, for some rooms a chandelier or semi-flushmount, or ceiling fan.
Art Work
Art can be hung individually or in groups of two or more pieces.
For art over the sofa, some have said that it should be far less than the sofa itself.
However, these clients put up this painting which is nearly the same size as the sofa and it's pretty stunning. Should it be a little smaller? Ideally, probably a few inches in all directions would be ideal. But I love the painting so much and I also love that it's "breaking the rules." Beauty trumps all.
This post has a lot of great ideas for art walls and sources for free and/or very cheap but great looking art.
More rules of thumb for hanging art.
The center of the piece of art or art grouping should be at about eye-level height which we'll say on average is between 55″ and 65″. However, there are other factors to consider such as the ceiling height, size of the room, etc.
Usually, I do not let the top of the art go past the top of the window and door frames. But, an exception would be over a fireplace. And, also if the ceiling is very high.
When doing art walls in groupings, I think the art looks best if the spacing is from one to three inches. But again, there are so many situations.
For more ideas about how to hang art, you can check out these posts for ideas here, here, here, here, here and here.
please pin to Pinterest for reference
Well, that was quite a bit. I hope that you enjoyed this post about living room decorating rules! I'm sure that I left some things out.  But, I can also go on with other rooms if you like.
Oh, and I realize that I didn't discuss window treatments, but this post should satisfy most of what you need to know.
There sure is a lot to know!
xo,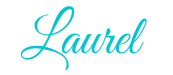 P.S. Two important announcements.
One) I've put together a rockin' Mom's Day gift guide with two sources for gorgeous fresh flowers. Not the tacky 1-800 kind. And about 25 other items and best sources if you prefer to shop online.
Of course, please also check out all of the hot sales. There are some beautiful new things to see this weekend.
The second announcement is also important.
This coming Wednesday, for those who've purchased the Six Figure Income Blogger, you will be receiving a FREE update.
I've gone over the 150 page guide and am making many changes. The reason is… It's the internet and as we all know… things change. And/Or I've discovered new and better ways to do some things.
The biggest update will be with the Yoast SEO plugin. If you've been using the old one, you're already using the new one. But for anyone getting the guide now, the form that shows up is quite different than how it looked a year ago. Most of the changes are for the better.
They've calmed down on some of the more difficult rules. And, added several new things. None of it is difficult. Of course, if you purchase the guide before Wednesday, you will still receive the update.