Hi Everyone. As promised this is part II of last Wednesday's post about a small family room.
The one with the big RED sofa.
Here is the real small family room belonging to the delightful Andrea. (and she truly is!)
(BTW, please no comments about styling. I told her that she was not to clean up or stage. We're not looking at that.)
Andrea says that the sofa is closest in color, to this image, but that it's brighter with the lights on.
Yes! Reds will go brighter in warm incandescent light. I don't have a definitive answer about that one, but I do prefer warm lighting. If you don't, that's fine but I really do not like super-white LED lights.
Before we begin…
The only reason I'm doing this is for the benefit of everyone. I knew even before seeing the room, that these are common issues.
Decorating is hard!
So let's rip this room apart take a closer look at what's going on with this small family room or den, actually.
In case it's not clear, I  am totally joking about ripping this room apart.
Over-all, it's a very sweet room. Cosy, and home-y.
But, IMO, it's a little too sweet and what 'Maggie' said in Wednesday's post:
"The balance is off." And it's off in a way that's very common.
We have a strong element with the dark, handsome cabinetry.
Directly across but only about 6 feet away is the RED sofa- another strong element.
Which, BTW, I think it's actually a very nice red.
In fact, I think that the decorator and husband were correct.
What I feel is not right is that the sofa is a little too big.
And if I had $1,000 for every time I've seen this, I could happily retire.
Okay, fine. That's an exaggeration, but the issue of too big furniture is as common as corn flakes.
And it's not entirely Andrea's or the decorator's fault.
However, there are other options. I would've done an apartment size sofa (72″-80″)
Like perhaps the wonderful Spruce Street sofa at Serena and Lily that's now on sale if you didn't hear yesterday. All of their furniture is 20% off! To read more about that, please check out what I wrote about it.
And yes, that's a plug. LOL
However, I only plug brands that I LOVE!
Let's get back to Andrea because it's not helping her to say that she has the wrong sofa.
It's a fine sofa. Very pretty and we are going to make this work.
But… but… but…
The sofa and cabinet are saying sophisticated modern-traditional and the wicker chairs, floral fabrics and art are saying country cottage.
Which is it?
I say that there's too much of the cottage-y elements and that the room is looking somewhat tired and dated because of them. And then the sofa feels bossy because of that. We have to give some sass to the other elements.
Some would say to 86 the wicker chairs but they fit nicely on that end of the room. It's the fabric that I'm having an issue with. It's too Victorian/porch-y looking.
In addition, the furniture aside from the sofa is all a black-ish color. And it's not that it's awful; but it's not helping. The sameness is tiring to the mind.
Let's look at the walls.
We need a hunkier/handsome color, I think, to marry the cabinet, rug, and sofa.
I know that you're wondering about the blue from Wednesday's post.
However, I do not see that color for this room. I think that would be better in a room that's a bit larger and with more windows.
A color I would look into is Benjamin Moore Chelsea Gray. (haha. They are recommending this for a den or library. That's because it's like a warm hug) This is one of the 144 colors of the Laurel Home Paint Color, Palette and Home Furnishings Collection.
And yes, that's another plug. ;] Don't forget that the prices of all products are going up on November 13th. You will get an updated rolodex if you already own one or get one before that date.
Chelsea Gray is one of my favorite neutral backdrops and looks fabulous with both colors, white, black and art. It is a deep, but not too deep, warm gray with a touch of taupe.
When there is a long bank of dark cabinetry AND a TV, the walls always, always, always look better in a fairly deep color. And deeper paint colors are wonderful for small rooms.
The pastel peach is allowing the strong elements to be too strong and a deeper color will quiet them down.
Next on the list is the window treatment.
The pelmet (valance) is not working for me.
And Andrea saw it in the PHOTO and wrote me that the tartan needs to go.
Yes, it does. :]
But I think that the entire thing does and the lace, too.
I believe Andrea mentioned that some natural blinds are coming and that is great. I love that. However, I would do away with the valance altogether, because this is a small room and it's too much.
The wicker chairs are WONDERFUL!
But the back cushion needs to go. The tie on thing is weird and again feels too porch-y. I would do about an 18″-20″ tops square pillow with a down and feather fill. (see below)
I would really like to change the seat cushion as well. I would make it a little thinner and perhaps do a dark velvet. Or if the rug changes, it could be more colorful. But no flowers. Or if flowers, something higher end.
Pillows are a great place to splurge on a more expensive fabric to elevate a room.
A tawny leopard print would be cool for the back pillows. This is not at all expensive, but I think it's fun and stylish.
The bookcases are very pretty. They will look wonderful in front of the deeper color. And the sofa will also be better balanced. I would add a couple more pillows.
This Marmar pillow from Spark Modern on Etsy is pretty fabulous I think This brings in all of the colors and will also cool down and lighten up the sofa.
Maybe a lumbar pillow in the middle out of Chiang Mai Dragon would be a fun accent.

A Leighton dark blue on blue pillow would be cool behind the Marmar pillows and cool things down somewhat.
The mirror over the sofa is hung way too low, but it's also too small from top to bottom. And again, too much of the same color as everything else.
I would hang a large wonderful mirror over the sofa.
This is the Hampstead Mirror and it's on sale right now at William Sonoma Home. (30% off with code: BEDROOM) It also comes in white and black! I love them all, but I think the wood tone would be the best choice for this room. The large mirror will also help balance out the light and make the room look larger. There are two sizes. The large size which is 35″ x 50″ should be perfect.
OR, we could do an art wall, like in Wednesday's post. But I would like to see other smaller groupings of art to replace what's there and there are still parts of the room we can't see.
And also, in the groupings, I think that the pieces should be larger. It looks a little ditsy as is over the one bookcase.
But I would also like to see more sophisticated pieces like at Minted, Artfully Walls and Anthropologie. Of course, art is subjective and I respect others' preferences. However, what's there is not elevating the space, IMO.
OR, you can put up your six-year-old's art, or your aunts. I don't care. But please, we have been through the local art thing every time I mention art. I am using the retail sources as examples of interesting art that's not hideously expensive. It comes framed. There are a lot of pluses. But of course, it's not for everyone. I just have to say that, because it always seems to come up.
I would consider changing the rug.
It's not that what's there is bad, but it looks a little tired and heavy and the floor itself is not very dark.
I think that a plain seagrass rug with a black trim would be wonderful.
Or perhaps an Oriental with a unique design.
I like this one from Darya Rugs.
The red can be different especially because it's not the predominant color. This is just one way to go.
If the rug stays, then I would do a seagrass rug with a neutral border under it anyway. It looks a little small for the room and the layering will add richness and texture to the design.
Coffee Table. The one that's here is very pretty. It's tea table height. But it looks smooshed up against the sofa. It should be at least 10″ away so that folks can skootch their little legs in there.
And it matches the bookcases too much.
We need something different
I love this lacquered round coffee table from Anthropologie and it's on sale!!! I love this because it adds more gold which is always a good thing and a lighter color which we need too. This table would look terrific on top of the rug that's there and freshen it up, too.
Note: Sunday morning. I should've double-checked, but this table is probably a little large for the space. These posts are conceptual in nature because I am not there and I am not working from a scale drawing. I hope that y'all understand that. But the idea of a small gold table is what I was going for.
Or, she could do something like these cool vintage stools at Chairish. Kitty will appreciate this! ;]
Well, that's pretty much it for me. I put a small widget together to show the different elements that might be incorporated. Please use the arrow to move it along to see the rest and click on the images for more info.

Of course, I know that y'all will have your own opinions. Please be gentle. :]
My wish list is:
Better wall color. This one's going to make a big difference.
No valance.
Interesting, stylish pillows
Better coffee table and/or bench
Different more sophisticated art
Big mirror
more up-to-date lamps
Well, I'm back from my event tonight with the 25-yr-old fashion bloggers haha (yes, I felt horribly out-of-place) and the hurricane is still bad but not quite as dire as last night. At least not so far, but that can change quickly.
And at the very least, these storms cause a huge amount of disruption.
If you're in Florida and you still have power, please say hi and let us know that you're all right.
xo,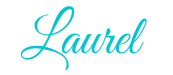 PS: please don't forget to check out the hot sales pages. You can access them in the top menu bar or at the link. And also please check out the info about the Serena and Lily upholstery sale.
*20% of any money earned through Serena and Lily sales will be going to help the relief efforts from the recent hurricanes. That is from the 8th-25th of September when the S&L sale ends.