It's February, and that means Valentine's Day is coming up! Therefore, in honor of the day of love, let's review some of the best shades of red paint colors. And, also gain inspiration from decorating with red.

Of course, it's okay if you dislike red. Or, even if you think you dislike red.;]  Maybe you'll feel somewhat differently after reading this post. Or, maybe you won't.
This post focusing on the color red is one of three posts about red paint. The other two are:
romantic color palettes inspired by red,
and some misconceptions about red.
In this post, I'll present 12 fabulous red paint colors and gorgeous interiors incorporating shades of red, wall coverings, and furnishings.
Please note that lighting can change these red paint colors quite a bit.
For example, a red that might look a bit dark during the day will usually look quite vibrant with warm lighting on it at night.
Most of the colors are from Benjamin Moore, with a few from Sherwin Williams and a couple of others that I like. I will intersperse the color names with the images. They are not necessarily painted that color but should look close to it.
Near the bottom of the page, you will find a helpful graphic with 12 beautiful red paint colors that you can pin on your Pinterest board to serve as a handy reference.
Archer Buchanan Architects
Sherwin Williams 6868 REAL RED
Sally Perrin House Beautiful 2004
Benjamin Moore 1322 LADYBUG RED

I love that this room is 18 years old!

Benjamin Moore 1309 MOROCCAN RED is one of my favorite go-to red paint colors. It's not bright, nor is it too blue or brown. This is a room I did around 2003!
Cath Kidston for Lonny
Benjamin Moore 1308 RED PARROT – sitting just above Moroccan Red, Red Parrot is a tad brighter and would be better for a darker room
Benjamin Moore 2004-20 CHILI PEPPER
Above is one of the 40 boards from the Laurel Home Paint and Palette Collection.
Timothy Whealon
Benjamin Moore 2007-20 SHY CHERRY
(I cannot tell a lie – in honor of George Washington, of course. It's not really all that shy)
Red on Redd— via Ballard Designs
Another board from the Laurel Home Paint and Palette Collection.
Benjamin Moore
1337 MEDITERRANEAN SPICE.

This is an amazing color, and you will not find it on anybody else's list. (unless they're copying me)

That might be because it looks a tad magenta on the chip. However, on the wall, it's a gorgeous shade. I did it once for a young teenage girl in a mostly north-facing room, and it almost glowed. My painting contractor liked it so much that he painted his daughter's room the same color. You could definitely also do it in a living room.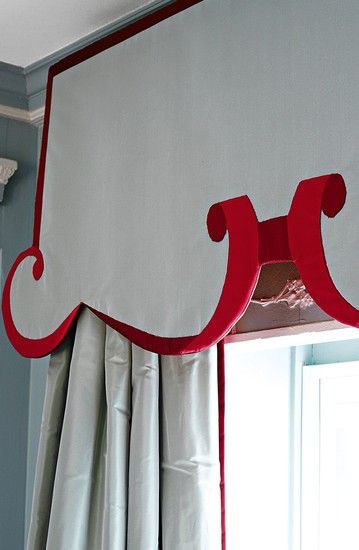 Custom Chinoiserie lambrequin with red trim in two different shades. The effect is that of Trompe L'oeil. I've never seen anyone do anything like this before! I believe that Miles single-handedly has brought back the lambrequin.
Benjamin Moore 2000-10 RED
Wonderful kitchen by Ben Pentreath
I took an image of a stunning red dining room set up for an antique show in New York City in either 2016 or 2017.
Photo by me last summer of a classic Beacon Hill Red door.
Of course, there are all of the gorgeous red doors in Beacon Hill.
And, the red holiday doors are here.
Plus, there are some holiday doors here, as well.
Benjamin Moore HERITAGE RED  – This one isn't on the graphic below, but it is one of the most classic red paint colors.

Gustav_III,_King_of_Sweden,_and_his_brothers
Every time I see this incredible painting, the brother in the lavender reminds me so much of the ballet dancer David Hallberg.
Above and below by Inson Dubois Wood for the Holiday Showhouse. Here's a link for the before shots. It's always fun to see where the designer started and where he ended up!
Benjamin Moore
2003-10 MILLION DOLLAR RED

is a warm red with life but not too bright.
I love the juxtaposition of elements in this vignette from Lonny.
Benjamin Moore 2006-20 SANGRIA
Secrets D'atelier
Farrow and Ball 212 BLAZER
Above Via The Isabella Stuart Gardner Museum.
The next three shots were taken by me during a trip to the ISG Museum, about a mile and a half from me, here in Boston.
Look at those gorgeous red paint colors in one of the hundreds of fine art pieces at the Isabella Stuart Gardner Museum in Boston.
I went with my dear friend, Linda Holt, late last September. And, we were amazed at all of the mismatched wallpaper. I mean, MISMATCHED, not just clashing reds. That's another post, however.
Sherwin Williams 6866 HEARTTHROB
Please pin it to Pinterest for Reference.
I also added a widget of beautiful home furnishings with red paint colors.
Usually, there are captions, but I left them out this time for most of the images to save time. But, if you click on any of them, you will be taken to its source.

Have you ever painted any rooms red?
Between 1996- and 2015, I specified about 15-20 rooms painted red. All of them looked terrific.
Although, it's currently not as popular as green, blue, and white, it's definitely a classic color.
It's the color of love.
xo,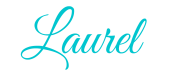 PS: Please check out the newly updated HOT SALES! Please note that the Serena & Lily custom upholstery sale ends at 11:59 PM PT – on February 9th. So, if you want to take advantage of their 20% off sale, there's not much time left.