Hi Everyone,
Today, I have a special treat for you. Last week I had the privilege of sitting down with Wendy Oleksiak, a top greater Boston realtor, to discuss today's housing market, both selling and buying.
But, first, some background about Wendy.
Wendy Oleksiak was born in a suburb of Boston, however, when she was eight, her parents split, and she spent most weekends in Boston with her father. It was then that she grew to love the city of Boston, and particularly the neighborhood of Beacon Hill, where she still owns a home.
However, Wendy and her husband, Steve, also love the ocean, so they also have a home in Scituate, MA, on Massachusett's South Shore.
Before I go on with more information and my interview with Wendy Oleksiak, I'm feeling the need for a little more information regarding Scituate and coastal Massachusetts.
This youtube video shares the proper pronunciation. (The last two examples are similar but different words)
Scituate is situated on Massachusett's "south shore." However, I find it a little confusing.
In fact, it might even be more confusing than the pronunciation of Scituate.
Above, you can see the state of Massachusetts in the lighter blue color. However, the "south shore" is not part of the southern coastline.
I don't know what that area is called, but it's not the south shore. If any Massachusetts folks know the answer to what this area is called, please let us know in the comments.
Although, sometimes folks call the entire southeastern region the south shore. However, the south shore is the coastal area to the south of Boston until you reach Cape Cod, as you can see in the map below.

Above on this map, you can see the south shore in yellow. The town of Scituate is outlined in green.
Further north is the city of Boston, in red. The * is where I live.
The north shore is the coastal area directly north of Boston to coastal New Hampshire.
And yes, the *wicked-ass pastries are in *quaint-ass Gloucester. I introduced you to the best thing I've ever eaten at the end of this post.
*Please notice how my vocabulary has increased rapidly since moving to Boston.
I've been learning other useful things to know about Massachusetts. It's a very colorful state. ;] For those of you who've lived here a while, you already know the various regions. A few months ago, someone sent me this satirical map of Massachusetts. Please note: I realize it is NOT in any way politically correct.
As you can see, I live in the center of the Universe. ;] But, I used to live in Definitely NOT New England. (New York State). My son lived in the land of hippie students and also hippie farmers. Perfect!
By the way, he sent me the sweetest birthday note on his Instagram account.
Okay, enough of the geography/silly cultural lesson, and let's get back to some more information about Wendy Oleksiak and my enlightening interview with her.
Wendy began working as a critical nurse at Massachusetts General Hospital, just north of Beacon Hill. During that time and afterward, she lived in numerous locations throughout "the hill," as the locals call it.
But by around 2014, Wendy realized that her talents lie in real estate. She got her real estate license and began working as a realtor.
Wendy is now Principal of The Wendy Oleksiak Group and Vice President at Gibson Sotheby's International Realty. She represents buyers and sellers in the Greater Boston and South Shore area and is one of the top-selling agents in her firm.
Wendy is in the middle flanked by her two associates.
Heather Reardon and Gerri Hanney. (the links take you to their Instagram pages)
Please follow Wendy Oleksiak on her Instagram here.
In addition to her real estate duties and making sure that Laurel gets her most recent invite, lol, Wendy is currently Co-President of the Beacon Hill Women's Forum and on the Advisory Committee of The Boston Chestnuts.
Lucky me, having met Wendy Oleksiak in my early days in Boston.
Her natural warmth and charisma made me feel incredibly welcome as she went out of her way to include me in the goings-on.
Okay, Time for my Interview with Wendy!
Wendy took a pic of me sitting with my laptop in the street-level bar at the Newbury Hotel during our interview.
WO = Wendy Oleksiak
LB = me :]
LB – Thanks so much, Wendy, for taking the time to answer some questions about real estate as it pertains to the Boston Metro area.
The first one I have is how did you go from being a nurse to a real estate agent?
WO: I worked for years in the cardiac unit at Mass General and found it quite gratifying. However, by 2002, my husband and I bought a business, and I decided to devote my time to that and my young children.
During the next dozen or so years we moved 11 times, both buying and selling. And so, when my kids were older, I found a passion for real estate. What's funny is that in so many ways, the careers are similar. I adore helping people. But, what's really funny is that I've had recent real estate clients who were former patients!
LB – I love that story and find it inspiring. And, wow, that Cape is absolutely darling! Okay, I have some other questions.
What is the biggest mistake people make when putting their homes on the market?
WO: The biggest mistake is people thinking they know more than their realtor. Commonly, they follow Zillow and other online real estate listing sources. Unfortunately, Zillow frequently collects data that is not accurate, or relevant.
LB – Oh yes, I can vouch for that with my old apartment in Bronxville. A year after I purchased it in 2014, Zillow said that the value had dropped by about 50%. Well, as you can imagine, I was quite miffed (to put it mildly) with that wrong information. I think they go by zip code for the comps. However, home values can vary wildly within zip codes. At least, in Westchester County.
Plus, they left out some of the best selling points, such as proximity to Bronxville Village and shopping.
But then, a few years later, they made the price of the apartment at least three times what it was worth. haha. Of course, I'd rather have them make that error, but yes, Zillow certainly made many mistakes with my former home.
LB – Let's go over the process of putting one's home on the market. What's important for sellers to understand?
WO: 

People confuse the condition of their home with the appeal. If there's a severe inventory shortage they can get away with just about anything. However, it's not uncommon for a homeowner to believe their perfectly maintained home with pink and yellow tile everywhere is going to sell for a higher price than buyers would be willing to pay. They go in and see the dated tile and realize this means renovating. That's a turn-off much of the time.
It's not that the homeowners need to renovate before putting their home on the market.
But, they need to understand that even though their home has been beautifully maintained, buyers want up-to-date decor, as well. It can be helpful for sellers to get out and see homes that are in the price range that they believe their home would be in.
It is very eye-opening, especially when friends and family have complimented your home time and again. Your home may "live" beautifully, but buyers, unlike friends and family, are comparing your home to the other homes on the market. You want and need to be realistic about how your home compares.
LB – Do you recommend that homeowners have their homes professionally staged before going on the market?
WO:  Absolutely, I recommend having the home professionally staged! Anything they can do to make their home more appealing is essential. And, that includes getting rid of any offensive odors from pets, etc. 

And, of course, getting rid of all visual clutter.
Today's buyer is very picky and especially worried about environmental issues.
 I recommend taking care of any mold or radon issues beforehand. Buyers are going to have the home thoroughly inspected, therefore any necessary repairs must also be taken care of. Many sales fall through when these items haven't been addressed earlier.
LB – I wrote a post about my views about staging a home to sell. At the time, the prevailing advice from HGTV was to depersonalize the home completely. It just doesn't make sense to me. What do you think?
WO: I read that post, Laurel, and loved it! And yes, I totally agree. The home should look like people live there, but sans clutter. Plus, yes, take down those old window treatments. Buyers usually want light and bright.
LB – I bet you've seen some total disasters. Do you have any to share with us?
WO:  Oh yeah. Here ya go, Laurel. Feast your eyes on this mess for 400k.
LB – Oh dear… Speaking of photographs.
When we put our house on the market in NY 9 years ago, the photos were incredibly distorted, which I found super annoying. 

I'm not seeing nearly as much of that now. What are your feelings on the topic?
WO: I use a fantastic photographer and it's true, we're no longer using the super wide-angle lens. It's not natural and can be more confusing than helpful to buyers. We find it's better to have more images, not super-distorted images showing as much as possible.
LB: If you have some examples of homes that are beautifully staged, I would love to see some.
WO: Sure thing. The following are from some of my listings that have sold in the past couple of years.
Below are a couple of images from a recent one-bedroom apartment sale on Beacon Street.
Oh yes, I remember this place with the gorgeous leaded windows.
And the red ceiling. This is a wonderful apartment.
WO: Above is a view from 136 Prince Street in Boston's North End. This is one of my new listings. It's a beautiful, contemporary two-bedroom with a great layout and incredible city views.
LB: Yes, I can see the John Hancock Building near the right of the image.
LB – You said earlier that it's a seller's market. Can you elaborate more on that, please?
WO: Yes, the pandemic has driven many people out of the city and into places with more space. Most houses end up in a bidding war. In addition, buyers need to understand that sellers in this market want cash offers. Therefore, they either need to be well-heeled or have wealthy relatives.
Bridge loans are another avenue for buyers who need to sell first to purchase their new home.
This way, they can compete with buyers who do not have to sell their home first.
Another strategy, if a buyer needs to sell first, is to put their house on the market and get it under agreement. This makes a buyer more competitive. However, the buyer (now also a seller) needs to be protected with a "suitable housing" contingency.
So, if they don't get the house they are targeting, they can notify their buyer that they are not moving and do not have to sell.  
This strategy can only be employed by a very educated agent who, in coordination with a real estate attorney, can include this protection in all agreements. It is critical to work with both an agent and attorney who understand these and other strategies and contingencies.
LB: That is all super interesting, Wendy.
I know as well from my own experience how important it is to work with a competent agent and lawyer.
Okay, I have two questions left.
What's the worst part of your job?
WO: The worst part of my job is human behavior. Buying and selling a home frequently brings out strong emotions in people. Plus, they're afraid of communicating important information as they don't want to hurt my feelings or wish to conceal flaws that will cause concern for buyers. Clear communication and full disclosure are vital to a low-stress outcome.
LB: Oh, I had a similar experience when I was taking interior design clients. Clear communication is vital!
LB: What's the best part of your job?
WO: I never know what's going to happen the next day. It's unpredictable, and I love that most days. It's a challenging business, but it's also very exciting!

I love this pic of you in your vintage car with your adorable pup! You have such wonderful photos on your Instagram Account.
Please follow Wendy if you're not already. She can also be reached @ 781-267-0400
I hope y'all enjoyed the great information that Wendy Oleksiak shared with us. Thanks so much, Wendy!
xo,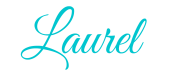 PS: Please check out the newly updated HOT SALES. And, also at the top of the page, you'll find a link to the women's clothing widget. Apologies, as it went missing for a bit. But, it's back. There is a fantastic sale on sale going on.