Dear Laurel,
I love the blog and have been a fan for years. One item I've never seen you cover is "swivel chairs." I want to use a pair of chairs in my living room that could face the couch for conversation and turn for TV watching. Got any ideas?
Best,
Liz
*********
Thank you, Liz, for reminding me that I've wanted to do a post on swivel chairs, including swivel gliders, as well.
I'll never forget my one long-distance client in 2015 telling me.
But, Laurel, you don't understand. We NEED our swivel chairs. Or better yet. Swivel gliders."
What was funny was I didn't disagree with her in the slightest, only saying that there aren't a lot of great ones in the marketplace.
However, we DID find some gorgeous swivel glider chairs from Lee Industries, as you can see below.
To see more of this gorgeous custom home in Kentucky, please go here.
Of course, I aim to please, and I have many swivel chairs for you to see– LATER. ;]
But, first. Does anyone know when the first swivel chair was invented and who invented it?
Maggie, I saw your hand up first.
Eero Saarinen?
That's an excellent guess, and he did design a swivel chair, but he wasn't the first.
Nancy, I believe I saw you next
Milo Baughman?
Oh, terrific answer, but again he wasn't the originator of the swivel chair.
Michelle, would you like to take a stab at it?
Charles and Ray Eames?
Gosh, you guys really know your mid-century giants of modern furniture design. But, no, the earliest concept for the swivel chair was in the mid 16th century.
Kodex_Löffelholz_-_Biblioteka_Jagiellońska_Ms_Berol_Germ via Wikipedia
Believe me, I didn't know the answer either, until I researched it.
However, the first person that is known to have created the first swivel chair, by modifying a Windsor chair… is our very own neo-classical architect extraordinaire, author of the Declaration of Independence, and the third president of the United States of America:
Thomas (No Middle Name) Jefferson
portrait_of_Thomas_Jefferson_(by_Rembrandt_Peale)
I can't say I'm surprised; genius, that he was. In fact, it has been reported that Thomas wrote much of the D.O. Independence sitting in his homemade swivel chair. (below)
Swivel Windsor Chair with Writing Arm by Thomas Jefferson
Please enjoy this adorable video I found, which explains all.
Of course, these early swivel chairs were not anything we'd use in our living room. They were the precursor to the common swivel desk chair.
The modern swivel chairs we might put in a living room were a 20th-century invention. They became increasingly popular after the invention of the TV.
Milo Baughman was an incredibly prolific designer of these types of barrel swivel chairs.
You can find vintage, new, and knock-off versions at numerous sources.
Above is a fun Milo Baughman knock-off at World Market for only $500!
Below is a small widget of vintage swivel chairs. Many of them are by or in the manner of Milo Baughman.

There is a widget below with a link to the source as they are also currently for sale.
The swivel chairs above are very interesting because there's something that I've never seen before in a swivel chair.
LEGS!
Apparently, the mechanism is far enough inside that we can't see it. At least not at this angle.
But, when we hit the late 80s, and onward, swivel chairs fell prey to the same disease as other upholstered furniture.
You know… We were just discussing the big, bulky, bloated furniture still popular in the furniture marketplace. I don't think it's popular with most A-List designers, however.
The problem in the case of swivel chairs is exaggerated when there is a regular back which then gets upholstered down to the floor.
In my opinion, most of these chairs look particularly strange, like someone forgot to attach the legs.
Remember the legless sheep around the dining table?
Swivel chairs, along with swivel gliders, swivel rockers, and recliner chairs, belong to a classification known in the industry as "motion" for obvious reasons.
Are there chairs that swivel, glide, rock, and recline?
Actually, yes.
Do I recommend them?
Quite honestly, I don't know. Most commonly, these chairs are used in a baby's nursery. Although, some could be used in any room. I've not seen any high-end living room-type swivel chairs that do all four things. However, I'm not 100% sure if they exist or not.
Okay, this is my feeling about swivel chairs from an aesthetic point of view.
We're assuming that they work as intended. As is the case with their first cousins, the recliner chair, I think that Swivel Chairs in the manner of (non-swiveling) TRADITIONAL chairs should look like traditional (classical) chairs.
And, the way to do that is by hiding any evidence of them not having legs, with a skirt.
This is not an absolute. However, I do love swivel chairs and swivel glider chairs where one cannot tell that they perform this function until sitting in it.
For example.
This chair from PB, above, has no pitch, which gives it a boxy, bulky look.
The Irving Roll arm upholstered armchair is also from Pottery Barn. It's long been one of my favorite little club chairs that sits very nicely. And, it has gorgeous lines, including a beautiful pitch of the back. However, I hate, hate, hate seeing the metal mechanism on the bottom.
But, what if this chair was slipcovered? I don't believe PB makes a slipcover for this chair. However, that doesn't mean one couldn't be made. In the link above is at least one source, maybe more for custom slipcovers. And, there are more in the Etsy Guide, which was newly updated last November.
I did a little virtual slipcover. I love it!
@Audreywhiteinteriors on Instagram-boy's bedroom swivel chair – This is a super pretty swivel chair from Ballard Designs
The Faye Slipcover Swivel Chair is on sale at Perigold. It's love this version of the classic barrel chair.
The next few swivel chairs are from Serena & Lily, and you can find their links in the widget near the bottom of the post.
Hattie – Swivel Glider Chair -29"W x 35"D x 34"H from Serena & Lily.
Grady swivel glider chair – Serena & Lily
Love these stylish swivel chairs, also from Serena & Lily.
Laurel, you've been talking too much; you need to have a time out and go and sit in the swivel chair in the corner– quietly.
Okay, no problem. I'll go and sit in the corner. ;]
Mark D Sikes did similar chairs in this project. I don't know if they are swivel chairs or not, but they could be.
Below is a big widget with descriptions of about 24 swivel chairs. In front, you'll see a letter or two letters which stand for as follows.
c = cheap
mc = medium cheap
m = medium
me = medium expensive
e = expensive.

I hope you enjoyed these swivel and swivel glider chairs.
You might be wondering if you can mix the modern barrel chairs in a more traditional room. I say, YES! I'm sure I've seen that done, but I think modern accents are terrific in traditional spaces. I always think of the 80/20 rule. 80% trad, 20% modern, or vice-versa.
If you follow that, you'll always get the mix right. It could also be 90/10. But, I would never do 50/50.
Please pin the graphic above to your Pinterest Boards.
xo,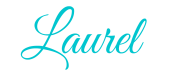 Please check out the newly updated HOT SALES! President's Weekend is coming up, and the sales are heating big time!