Hi Everyone,
I'm here, in Boston!
In my new apartment in the Back Bay section. I've been here exactly 48 hours (It's 5:20 on 12.23)
This isn't going to be a long post, but I just wanted to wish everyone holiday greetings, Merry Christmas, and give a quick update.
I bet there was a time when some of you thought, "Oh, she's never going to move. It's all just talk."
Or, perhaps that was only me thinking that.
Frankly, it's been one of the hardest things I've ever done. Although, so many of you have given me the best words of encouragement and support, and it has been immensely helpful, more than you know.
So, Monday, the movers arrived at 10:00 AM. And, yes, those are some treats for them to snack on.
But, here's what I discovered. It's that the "last 1%" took 30% of the packing time. Haha, Why is that? I think it's because it wasn't really only 1%. It's probably more like 10%. And, probably the 10% that's the most difficult to pack. It included all of the lamps except for one, already packed. Then there were the contents of my fridge and non-perishables, about a day's worth of dishes, the stuff under the bathroom sink, etc.
However, these guys moved like lightning and had me out of there by 12:30.
Oh, and they said that they could make the entire move in one day. Formerly, they were only picking my things up and delivering them on Tuesday. I figured that it would be just better to rip the band-aid off in one fairly swift action.
I arrived at my new building for about an hour before the guys, but it was already dark. Then, I met one of my upstairs neighbors who couldn't have been nicer. He brought me some drinks and snacks and showed me some things with the locks, etc.
Then, the guys arrived. Somehow, I was misinformed and didn't know the guys were supposed to have a parking permit.
However, the foreman of the group, Paco, was as chill as chill could be.
His mantra was "no problem."
Even double parking in front of a huge pile of snirt was met with a "No worries; we got this." That's exactly what we need to hear. Right? They couldn't have been more professional or obliging. Plus, they worked quickly; however, they treated my things with great care.
Who did I use?
Shleppers. Shleppers Moving and Storage.
Don't you love the name! They made this experience as painless as possible. (please note that my endorsement is in no way compensated.)
However, make no mistake. By the time I fell into bed at a half-way normal time, every cell in my body was crying out in pain. Oh, how badly I wanted a couple of Advil. But, of course, I had no idea where it was packed.
Lessons learned.
Of course, essential medications went in my purse, but I should've had some boxes labeled – ESSENTIAL ITEMS.
Things like:
Advil. Moving is difficult. Physically and emotionally, sometimes.
coffee
filters for the coffee
a coffee maker is also helpful. :]
microwave (if you're bringing one)
a pot with a lid (in case you can't find your microwave)
perishables.
linens/towels
cell phone and laptop chargers!!!
Of course, essential documents, make-up, and half of my wardrobe, lol, went in my magic Tumi suitcase.
Soap is a good one.
And, for me, lamps.
LAMPS, LAUREL???
Yes, yes, yes, a thousand yeses on lamps.
Why?
Because after architecture, lighting, IMO, is the most important element in decorating.
I'm seriously not joking.
It was only when I started to get the lighting looking much warmer, without glare and harshness, did I begin to feel like this was home.
The second way was when vacuuming. This floor is not dissimilar to my Bronxville hardwood floor. And, as I was going under the green settee, it felt familiar. I'm so happy I have no one living underneath me but me. Lol, I love vacuuming late, late, late. But, I really want to get a Roomba or at least one of the robot vacuums.
However, before the lighting got sorted and the place vacuumed, on Tuesday, when I woke up. I felt like a squatter in someone else's home.
Yet, 30 hours after arriving,
began to feel like someone had invited me to a party in a chic, swanky hotel on Park Avenue– a hotel I would never be able to afford but was so happy to be visiting. Of course, it's the same furniture that was in my Bronxville apartment. It is a testament to the power of exquisite architecture.
Can we see already, Laurel?

22 hours after moving, I was taking a rest and felt happy.
This was taken today (the 23rd), late morning. At this time of year, because I'm only on the first floor, the sun is mostly behind the buildings. However, every day, I'll get more and more of that beautiful south-facing sunshine.
I have to admit that the fireplace is growing on me a little. Ultimately, I would love something in keeping with the style but more neo-classical. You can see some of my ideas fireplace mantel ideas here.
But, doesn't my fake Melchior D'Hondecoeter look terrific there?
And, if that isn't enough, these fireplace mantels should keep you busy for a while. :]
Laurel, did you remember to bring Joe?
Oh, I know. You're reminding me of the time I accidentally left Joe in a small parking lot in Northampton, MA! Of course, I brought joe! Well, actually, the guys scooped Joe up and put him in a box. So, he got to ride in the truck. I'm sure he enjoyed that a lot.
Hang on, here he is, in front of the BIG Den window on the Noir Furniture table! (sorry, discontinued)
Clearly, Joe is blown away by his BIG south-facing window. Haha But, really. He is soooo happy to be here, in Boston, and he loves his new spot.  You know, I just realized that everything in this photo has been discontinued. Maybe Sarreid will bring back the Lady Zetland chair.
Above and below, two more pics of the den/second bedroom. It's only because I couldn't decide which image to use.
As you can see, my new lamps arrived! (you can see similar lamps if you click on this link) Yes, super-fast, and I adore them! I can't wait to get some shades so they can be used. They may actually go on the mantel. I also want to get a pair of large Staffordshire dogs like you can see on the HOT SALES vintage page.

Here's Joe supervising the Verizon guy as he installed my brand new fiber optic cable and internet today.  Yes, he is drilling a tiny hole through the brick, which took about ten minutes!
The wire is barely visible. But, so far, the connection is lightning fast. There won't be any interference from neighbors watching Netflix. haha
Anything else?
How is the killer spiral staircase, Laurel?
Okay. I've been up and down the spiral staircase at least two dozen times now. I've even carried some things up and down. I take them slowly, making sure my foot is planted on the step before taking another one.
Do I still want to get rid of it and have something else put in?
Yes, definitely. But, for right now, it's not a big deal.
Well, this is not supposed to be a long post, so it's time to end.
I am taking a break this Friday from HOT SALES because it is Christmas. They will be up-to-date, however, if you're interested in browsing.
***In the meantime, a reminder that my rockin' special offer of getting a free 150 Best Home Furnishings Sources on Etsy AND a FREE 333 Rules and Tips You Need to Know Guide only has one more week. If you purchase any of the other guides. Below is a snippet about each one as well as a link that will give you more information, if needed.***
(Clicking on the links will send you to the pages to learn more about each guide)
Laurel's Rolodex – A unique shopping guide that shares hundreds of my favorite sources and especially for decorators and designers tells you the best sources that sell directly to the design trade.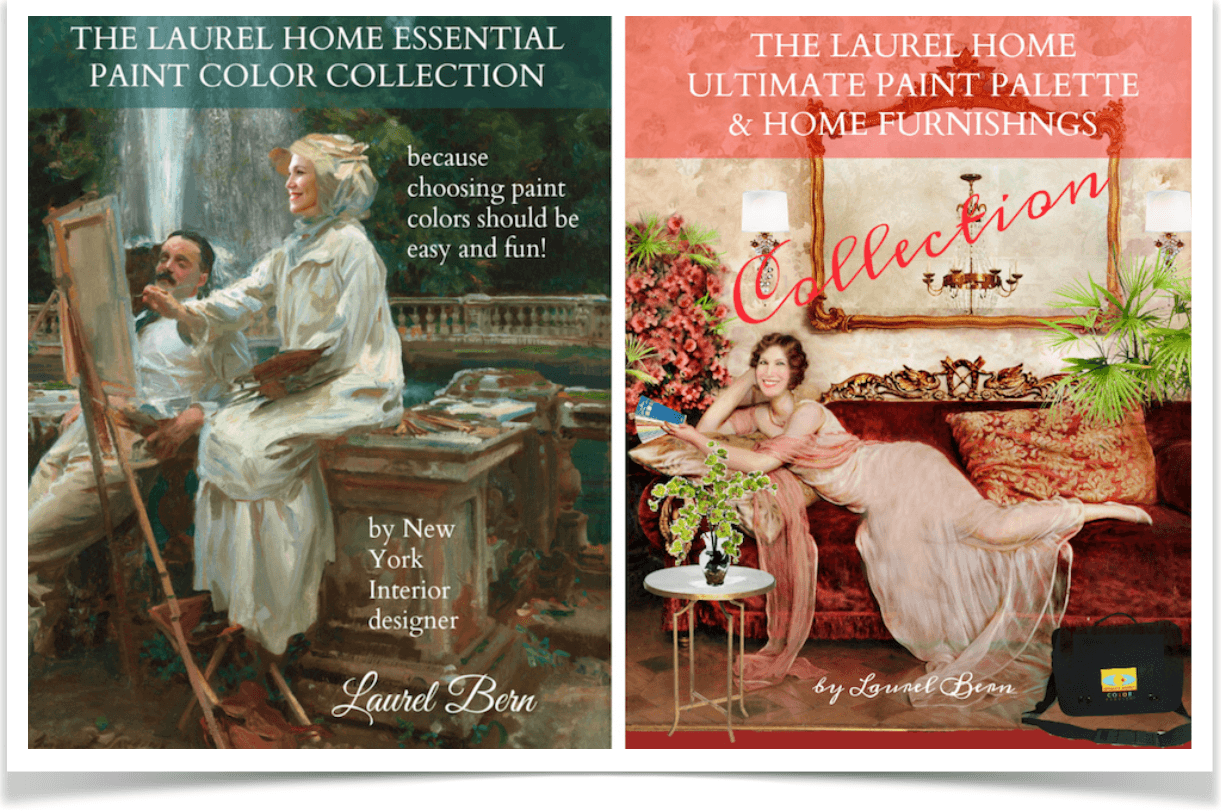 The Essential Paint Color and Palette Collection (two volumes)
This is a must-have guide for anyone struggling with paint colors. If you don't believe me, there are dozens of testimonials on the Palette Collection page.
Six-Figure Income Blogger. (This should be required reading for everyone who has a website and wishes to get the most out of it for their business) You do not need to be a heavy-duty blogger. But, once or twice a month consistently will do wonders for your business. But, it would be best if you learned some other things, as well. Believe me, when I say in the early years, I made every mistake and then some.
333 Decorating Rules & Tips You Need to Know – You'll get a free Etsy guide with this guide, as well. There is so much information, and much I've never seen anywhere else. The window treatment glossary alone is several pages.

Or, order the Etsy guide on its own. It's 150 seriously cool vendors.
Etsy is known for exceedingly helpful, personable vendors and great pricing.
Please note: Some prices will be going up on January 1st, and all free offers will end on December 30, 2020.
Also, these guides make great last-minute Christmas presents. Gifting is available when you begin the order process. Just click on the gift icon. Since they are digital your recipient can receive their gift within minutes.
Oh wait. Another great option would be the Done and Done Organizing Course. That's also instant download.
And, closing with one more night-time photo of my Boston living room. This is what I mean by a well-lit night-time room.
Nice end table, huh? hahahaha
But… my tole lamps!!!
I felt wistful leaving my Bronxville home. I will always think of it with much fondness, but I'm so in love with my new home, already. Today, I met the neighbors who've been here the longest. They couldn't have given me a warmer or more enthusiastic greeting.
Plus, I'm really enjoying my new hi-def TV with surround sound the seller left for me. Life is good.
Here's wishing all of you a healthy and happy Christmas!
xo,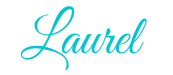 PS: For those interested, please check out the newly updated HOT SALES and HOLIDAY SHOP. There are some fantastic end of the year sales going on right now.
PPS: It is Christmas Day now and wow! We had a mother of a RAIN storm last night/this morning. And guess what? The snow is all gone now! Merry Christmas!!!