Hello Everyone,
Coming up is a common dilemma surrounding a husband who wants to veg out in one of those big poufy recliner chairs in the main living area of their home. Please read on…
But, also, please read until the very bottom as there's some very important news some of you won't want to miss.
Dear Laurel,
I'm beside myself, and I'm praying you have the answer. Why did God ever invent the recliner chair?
I mean, I just finished reading an older post about a wife struggling with her husband's love of heavy, dark furniture.

Frankly, I'd be thrilled with the living room she hates—anything but the behemoth my husband just ordered.
He says that it's the recliner chair he's always dreamed of.
Dream? No, Laurel, it's a freaking NIGHTMARE!
And, it's going splat in the middle of our family room.
Fine, I realize that this is a first-world problem, but I'm actually sick to my stomach just thinking about it.
Believe me, I was so upset that he said to find him another recliner chair that we both like, and he'll cancel the order. But, it must be a comfortable recliner chair.
Oh, and he'll need a new massage therapist to replace those whatever-they-are-massaging things!
Yes, it's one of those chairs!
Please, Laurel, I'm begging you to help!!!
Sincerely,
Cher Chase-Long
*********
Oh, Cher,
I don't want to make you feel any worse than you already do, but didn't anyone tell you?
On your first date between the vegan foie gras and vegetarian filet mignon au poivre, you're supposed to casually inquire of your darling date/potential mate:
"How do you feel about recliner chairs? Do you aspire to own one?"
Hopefully, the date will say something like, "Well, they're okay, I guess, but a regular chair with an ottoman would suit me fine."
That one's a keeper, at least, regarding recliner chairs. ;]
However, it appears, Cher, you did not ask him these questions.
My guess is that your date, now mate, would've said, "I've always wanted one, one of those super poofy ones that cooks dinner and rubs my feet, too."
Alas, you might've been able to get in there early on when he had other things on his mind where you were concerned. Then, you might've had a chance to alter his neural pathways into more reasonable thinking.
Unfortunately, now that you're hitched, it's impossible. ;] He ain't changin' a thing. ;] Nope, not even for all of the tea in Boston Harbor! ;]
Still, all is not hopeless.
He wants a recliner chair.
Is there such a thing as a recliner chair that LOOKS like a bloody club chair?
The short answer is yes, but they are far rarer than those I wouldn't take even if they were free.
Thankfully, the days are gone when the ONLY recliner chair one could find looked like a hippopotamus who mated with a shar-pei and is about ready to give birth to septuplets.
You know, the one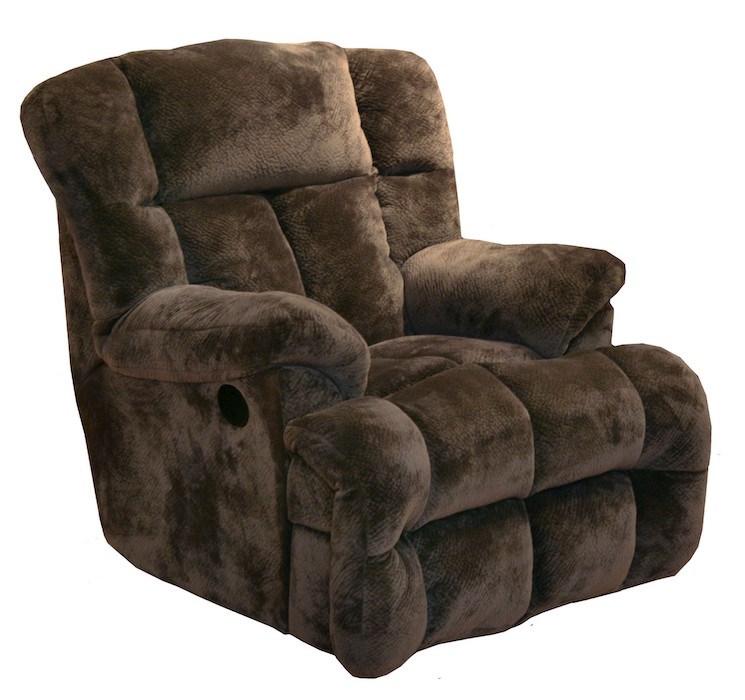 Great for absorbing cans of beer and popcorn grease. Right?
Or, this one that looks like it's about ready to roll into battle.
Oh man, does that book really say ARSENAL? hahaha! No kidding!
Then, there's the spacewalker recliner chair. I think this might be Cher's nightmare-chair.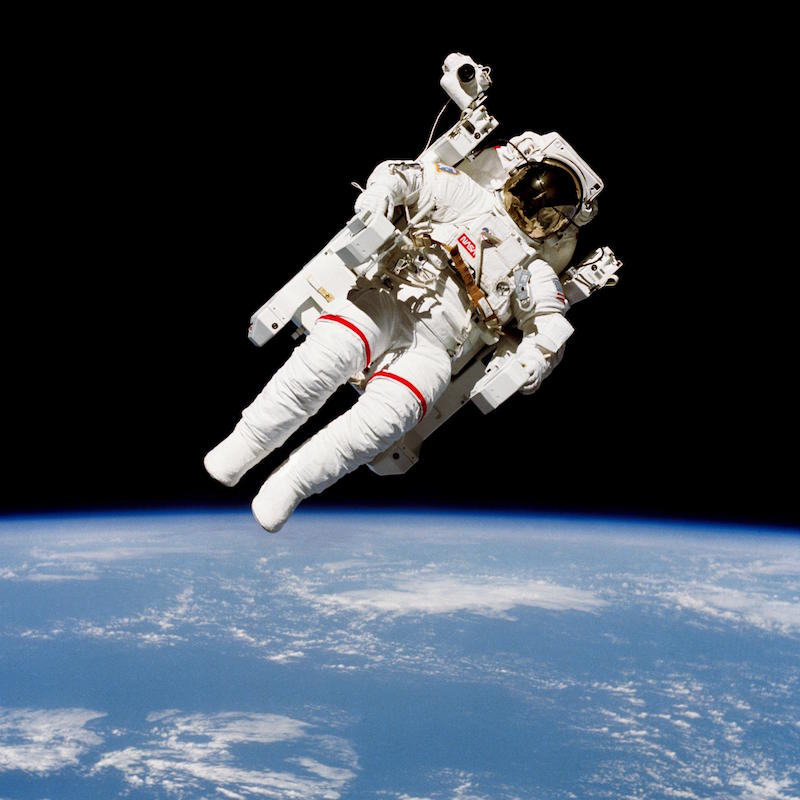 I prefer these types of "chairs" in outer space. Ya know? Look, Ma, no tether. Yikes! I cannot look at this!
However, there is nothing even remotely chic about any of these recliner chairs. This type of recliner chair requires a special place. I think an underground hidden bunker would be the suitable location.
Cher, tell me straight. Did you go ahead and have kids with your space-walking hunk?
You did?
I see…
Oh dear, don't tell me he wants a recliner chair for Father's Day!!!
He does?
This reminds me of this post about the furniture that desperately needs to go on a diet. Remember?
Well, we have work to do. However, I believe there's a beautiful recliner out there that's so fantastic you'll want to get one for yourself, too.
Okay, time to get into the meat of this post about recliner chairs. I believe this is the 4th iteration of a favorite topic. Later on, I will share a widget that includes my favorite recliners in all price ranges.
There are five major categories for recliner chairs.
1) Hideous recliner chairs– beyond all measure.
2) Tasteless recliner chairs. These are also grotesque but in a more innocent way
3) Tasteless recliners, but the chair thinks he's God's gift to mankind.
4) Well-meaning and close to being fantastic recliner chairs, but missing the mark in at least one or two ways.
5) Recliner chairs I would be proud to specify for a client or myself if needed. However, while I would be okay for you to do some of these, they still lack one element I favor: a lower back. That is a preference thing.  From an aesthetic standpoint, I prefer, not all, but most chairs to have a lower back.
Coming up is a long graphic that looks like a clickable widget, except it's not because I don't wish to link them to their source.
These brief reviews are only my opinions. You may or may not agree with them.
Also, please note that some of the comments are in incredibly poor taste and as tacky as the furniture they describe. That's intentional. However, my words are not meant to offend, malign, or discriminate against any human except for the creatures that created these abominations.
Oh man, I had to force myself to stop. There are thousands of these peculiar chairs. However, before you examine them, I can assure you that it is possible to make a wonderful, beautifully proportioned recliner chair and covered in a fabulous fabric or leather.
Why aren't beautiful recliner chairs more common?
It's probably for the same reason that Yoplait stopped making their incredible custard-style yogurts. In that case, it appears it was because their custard-style yogurt was delicious and millions of people enjoyed them very much. Therefore, the only rational thing a company can do is discontinue making them. :/
In other words, I haven't a clue why the majority of the recliner chairs are worthy of taking a match to.
While some of these are trying hard to be great chairs, each is failing in at least one way, and some of them in every way possible. The fact that someone even dreamed this up in the first place is what I don't understand.
Please enjoy my commentary about the following recliner chairs.

Apologies to that poor anemic, limp facsimile of a wing chair recliner above, that was left sans comment. It was not intentional. You may continue wilting.
Re: the train seat captions. This is for anyone who hasn't had the displeasure of sitting in a Metro-North commuter rail car.
Apparently, these seats were co-created by a chiropractor and an orthopedic surgeon trying to drum up business.
There can be no other reason unless some designer gets his jollies out of crippling millions of people riding these trains on a daily basis.
*They are the most ergonomically atrociously incorrect seats ever created.  They force one's neck to go forward. Even though millions of people walk around that way, that is incorrect. If you look at young children, you will see the proper alignment of the neck. And that is fairly straight but not jutting forward.
*The above was confirmed at least two decades ago by a chiropractor I saw regularly for adjustments. That was because of ballet, not the train seats. I only commuted once or twice a month.

Above is a recliner chair version with a bloated back and a top that forces the neck forward instead of straight up or allowing it to fall slightly back. If they fixed that, this would be a lovely recliner chair
Okay, it's time to leave the ugly chairs and move on to the lovely ones.
Why is there any difference between recliner chairs and regular club chairs?
There's a difference because, like a sleeper sofa, there needs to be room for the mechanism. A good manufacturer knows how to engineer a chair, so one would never know what lies inside.
These chairs are so beautiful you might prefer a pair instead of a typical club chair.
First is a closer look at some of my favorite recliner chairs, and then the big widget with at least 21 recliners.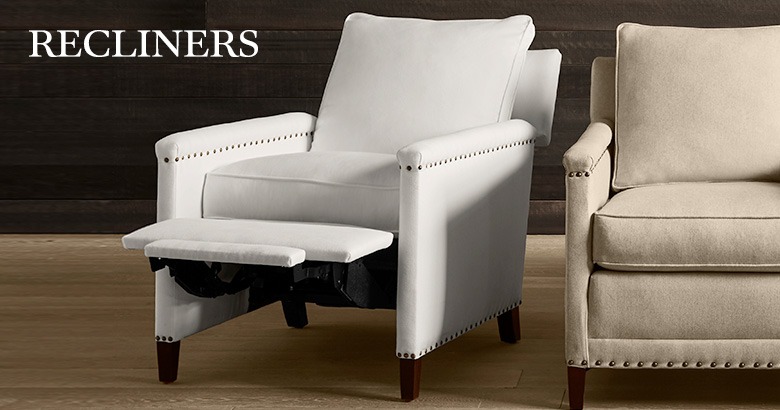 My favorite club chair is the Addison from Williams-Sonoma Home. It comes with lots of options.
dozens of fabrics
leathers
nailheads/no nailheads
choice of leg color
choice of cushion fill
This is the Addison in leather and with nailheads from the side. I love this recliner chair from the side because there is a beautiful pitch to the back. This degree of pitch is less than the norm for a recliner chair. I'm not sure why, but it is.
Thorpe recliner chair – power recliner- black leather -from Rejuvenation
Rejuvenation, a partner company with Williams-Sonoma, also makes a version of this recliner chair. It is a little wider, which might be nice for some people. It comes in a power version (with a cord), a manual version, and other options.
The Pottery Barn Tyler Recliner chair is larger than appears here. I have sat in it, and it is very comfortable and a great size for most people. Please see this post for another image of it in the store. However, their chair's back cushion is attached, so you know.
However, Pottery Barn (most of the upholstery is now made in North Carolina) makes another recliner chair that I used to own, but in the chair version.
The classic art-deco club chair-inspired Manhattan chair from PB has been in their line forever. Circa 2000, a client was getting rid of hers, and I purchased them from her. They were quite comfortable, as I recall, and looked terrific in our basement.
Can you believe this is a recliner chair? Well, it is, and it comes in dozens of fabrics. And no worries, many of them are solid.
However, below is a mini widget of seven pattern options, including this one above. Please click on any image for more info.

The Bedford recliner chair at Williams Sonoma Home features an English Roll Arm and comes in dozens of beautiful fabrics and leathers. There's also a choice of leg color.
This Pottery Barn Tyler recliner chair version, looks quite smart in Sunbrella Performance Pendleton Yakima Heathered green stripe. It comes in numerous other fabrics and leathers. I am unsure if the back cushion is attached for the fabric version of the Tyler recliner chair as it is for the leather.
And, you can also see a couple of Tyler recliner chairs that my client did a few years ago in her family room.
And, how lovely is the Kensington recliner chair from Frontgate! It, too, comes in dozens of fabrics. They did an incredible job designing this beautiful chair to hide the fact that it's a recliner chair.
And, below are more beautiful recliner chairs.
To find out more, please click on the individual images.

And, if you're interested in pinning these chairs for reference, I made a graphic with Picmonkey.
Please pin to Pinterest for reference.
I hope this post was helpful for those looking for a normal-looking comfortable chair that also reclines. If you're looking for cool swivel chairs and gliders, please go to this post.
xo,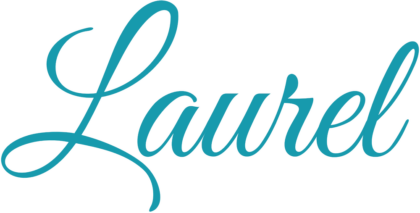 PS: Please check out the newly updated HOT SALES
Lots of new things to see mid-week, and the sales are seriously heating up for Memorial Day weekend, coming very soon.
Below is a brief description of my popular interior design guides!
This is the all-new 222+ Best of Etsy Home Furnishings Sources. It's the culmination of dozens of hours of research. You won't get anything extra, but you'll get the updates for free, and you won't have to pay the higher price that's coming in January.
Next is 333 Decorating Rules & Tips You Need To Know – This is a terrific guide crammed with measurements and proportions you won't find anywhere else. Well, I couldn't.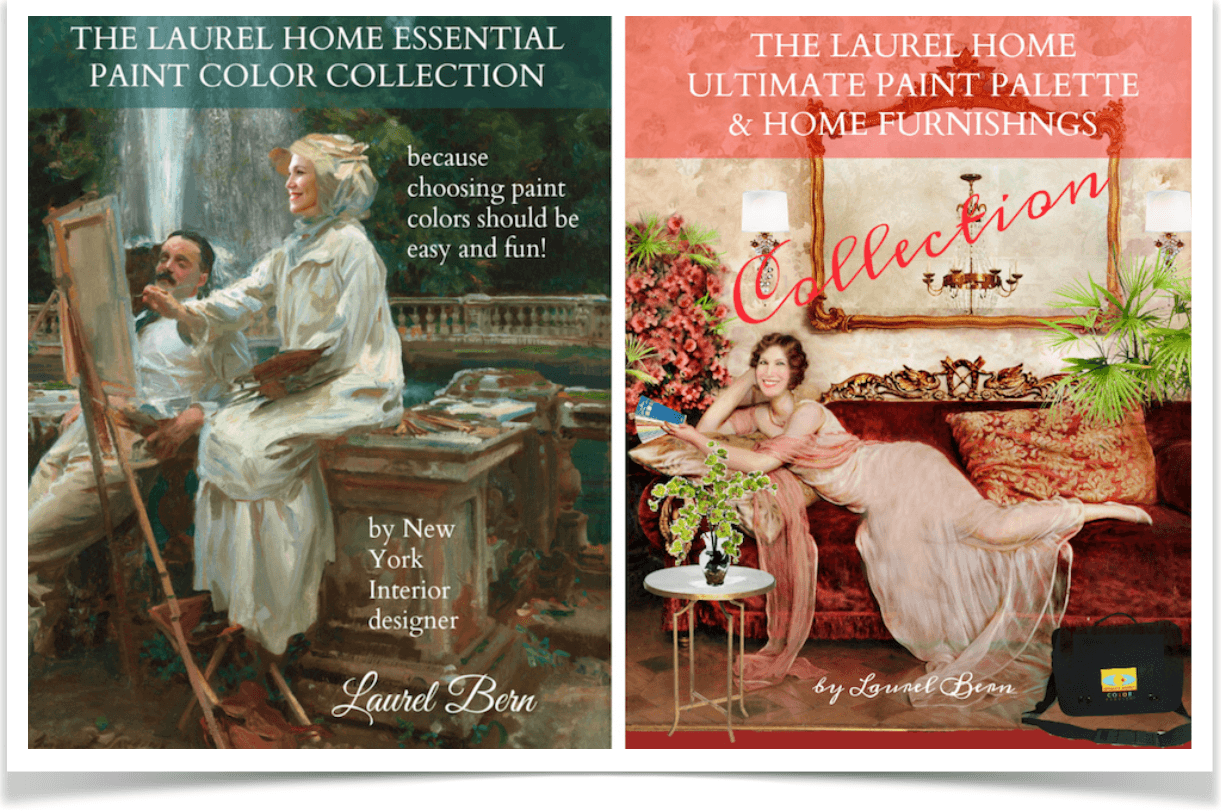 These two guides are sold together. The Laurel Home Essential Paint and Palette Collection. This is a 2-volume curated Benjamin Moore Collection. You can read about Part I here, the paint colors, and Part II here, the paint palettes. Part II is where you'll see a bunch of glowing testimonials. There are more, but how many do you need to read? lol
The blogging guide is for everyone who has a website or is thinking about starting a website, making money on the internet, or earning a living by working in bed, working in your PJs, and not taking a shower. (if you don't feel like it) This is the Six-Figure Income Blogger Guide.
It's also for anyone who wants to get more business via their website.
But, don't let the word "blogger" trip you up.
A blog is a great idea for your business website because a blog is what keeps your website fresh in Google's busy eyes and automatically raises your business above your competition that has a boring "dead" website.
And, no, you don't have to blog as much as I do.
However, once or twice a month is a must. But, there's also so much you don't know you don't know. I mean, I didn't. And, I was spinning my wheels, not getting anywhere for 19 months, because I made every mistake and then some. This guide will save you a lot of time and help you to create a more successful business.
In addition, you'll be able to read my entire internet story from Laurel the Luddite to Laurel, the world's most unlikely geekette. It's only a few pages, and I guarantee you'll laugh.
Finally, the crown jewel, but only because my name is in the guide's title. ;] And, it was the first guide I wrote way back in 2015.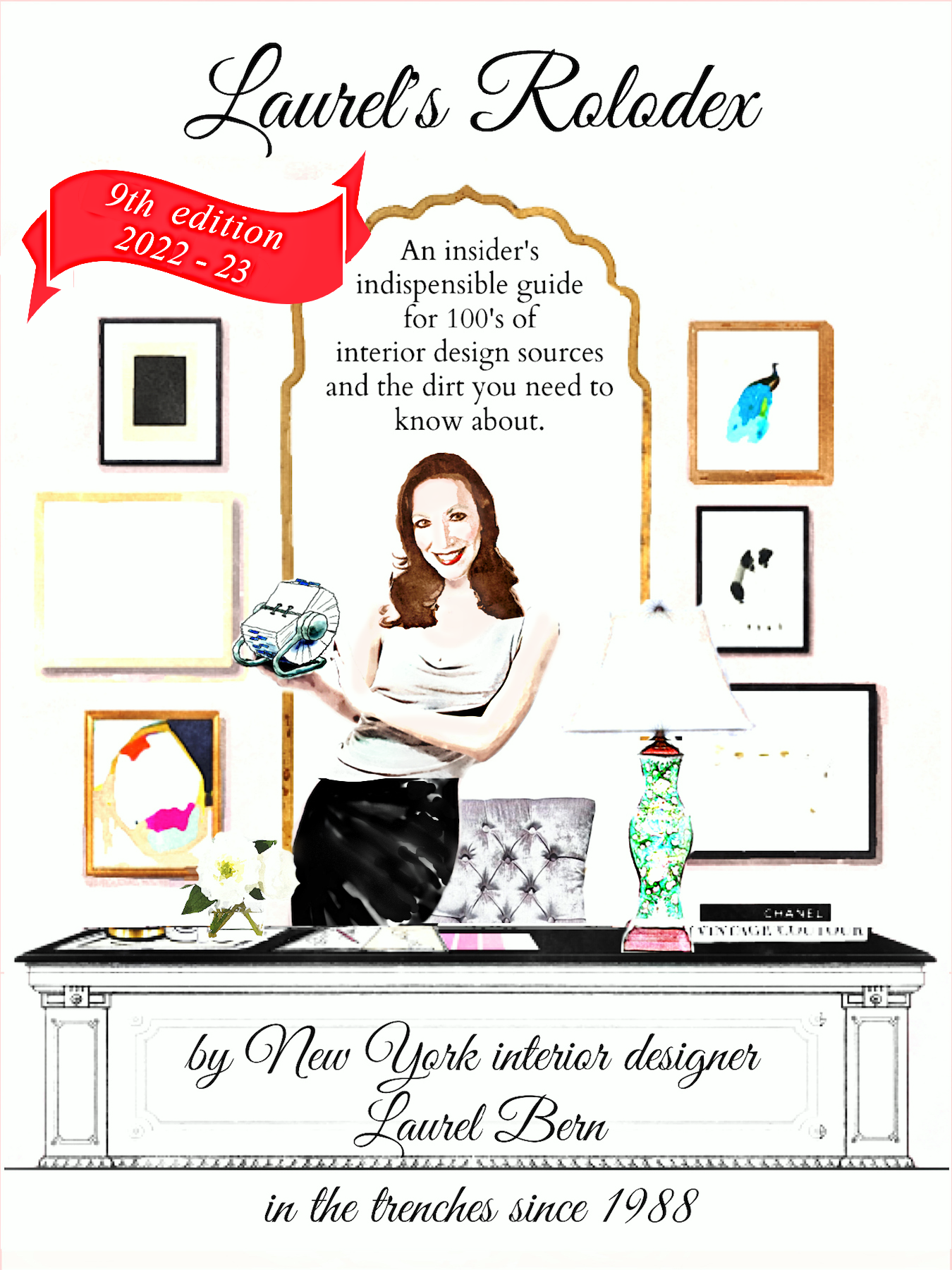 Laurel's Rolodex. Recently updated with many new sources and is now in its 9th edition!
This is where I spill ALL of my secret and not-so-secret sources. If you're in the interior design trade or want to be and don't have this resource, I can guarantee that you're leaving money on the table—a LOT of money.
It took me over ten years in business to understand that using a middleman to get terrific furnishings for clients is not always necessary. Sometimes, yes, but not nearly as much as I was.
You always get FREE lifetime updates for Laurel's Rolodex! A new edition comes out every November.
***
I've also created many new bundles, which you can see on the purchase products page. These will save you a lot of money, too!
Also, GIFTING IS AVAILABLE for all of the guides!
Look for the gift icon.
How does it work?
It works super well! You'll quickly see a gift box icon when you click on the link to place your order. Click on that, and it will prompt you to enter your recipient's name and email address. You'll then be asked when you wish your gift to arrive. How cool is that!
Please go here to learn more about my interior design guides. You will find links to give you more information, but they are the same links as here. Please use the purchase products page when you are ready to order. There are links on all the pages to the purchase products page, usually with buttons.
*Please note that these are digital downloads.