Recently, I received an interesting note from a kind reader. Here's what she said:
Dear Laurel,
I just read your blog post, "Ranch House Decor Mistakes You Might Be Making." While reading, I was struck by the cost of the homes in your area, Laurel.
At this time, I live in central Kentucky where property prices are far lower. However, I'm from a small, rural town in Illinois. Large, old homes with impressive architecture, sell for a fraction of the cost of the ranch homes in your recent post.
Most of the homes need work. Therefore, the same issue presents itself: Are you going to see a return on the money you put into a house?
But, here's what I'm thinking. The cost of a kitchen remodel (or bathroom) is going to be roughly the same, whether you're in central Kentucky or in Westchester County. 150k is a lot to sink into a home that will likely appraise under 600k.
Adding a fancy kitchen (or bathroom) won't increase the value much. So, a lot of homes here are stuck with big box builder grade kitchens. Of course, these kitchens are cheap looking and look out-of-place in these grand old homes. What do you do? I'm including links for a couple of some houses in the area for reference.
Here is a rare one that made an old kitchen charming, though it is smaller than the others:
350 N Broadway Georgetown, KY 40324
I love this Greek Revival period as I believe you do too. One of my favorite posts was the gorgeous Greek Revival dream home with the updated kitchen. However, those cabinets, at least were in good shape and of high quality to begin with.
I'm hoping that you'll think this a good topic to share with your readers.
Thank you,
Salena
*********
Oh wow! I love this note because Salena is right. One of my long-time dreams is to live in a Greek Revival Dream Home. And, I also think it's an important topic; that is, whether or not it's financially feasible to purchase an old home or not.
The home doesn't have to be Greek Revival. It could also be Federal or Georgian. Sometimes those terms are interchangeable. And, early Victorian architecture overlaps with those periods, as well. But, I love Greek Revival homes because they have classical proportions and design elements. In addition, they usually have the super huge windows and very tall ceilings.
Remember Gerald Bland's Greek revival dream home in upstate New York? I adore everything he's done to it. Please follow him on instagram if you're not already. So beautiful!
I would also classify another genius of our day, Furlow Gatewood's homes as Greek Revival.
For today, I'd like to discuss Salena's query and the best way to handle it.
There's also a part about an icky poo renovation trend that IMO needs to stop!
And finally, I will be sharing a couple of local homes that are gorgeous and relatively inexpensive– for southern New York, that is.
So, beginning with Salena's dilemma regarding a Greek revival dream home.
It's true. If a home is already priced at the top of what the market will bear, and it's a fair price, then it might not be wise to go all gung-ho with renovations. That is, if one wishes to receive a return on their investment. However, there are many things to consider and we'll be going over some of them.
So, let's look, first at this place Salena sent me at 626 Main St. Georgetown, KY.
Okay, this one isn't a Greek Revival Dream Home.
But, it could be a Victorian Dream Home which is also a 19th century lovely period, if not too full of gingerbread. Nothing wrong with gingerbread and totally fine of you love it. It's just not my thing.
I'm not totally wild about the exterior colors. And, especially burgundy with gray. (However, I love this pale, pale gray home in Charleston.) But, it's perfectly tolerable and looks to be in good shape. Great curb appeal, over-all. Lovely property.
It is listed at $409,900. By New York standards, that is dirt cheap. However, this is central Kentucky. But Georgetown isn't in the middle of nowhere. It's a suburb of Lexington, KY. Kentucky is a beautiful state! And, with relatively mild winters.
As Salena pointed out, it is already more expensive than most of the homes in Georgetown, KY.
While there are a few homes that are more expensive, most are newer homes.
Unfortunately, the inside is a far cry from the exterior.
Let's have a look. I'm only going to show you a few pics. There are dozens more on the listing. (if you can stomach it. Yes, it's barfbag time.)

I see. Apparently, a heard of wild buffalo decided to defecate in the main parlor just before these poor-quality photos were taken. Okay, I fully realize that's gross. But, really, that's what I see here. The wall color is horrible. It's all horrible.
But, this could be an INCREDIBLE room.
Look at that classic stone fireplace mantel. Those windows!
However, the precious chandelier/sconce and then the hideous sectional juxtaposed against the granny-esque fake Aubusson rug?
(Here are some attractive sectional sofas)
Ugh. No dream home, here. It's a Greek Revival Nightmare!
Oh wow! So glad they put this shithole in the listing. Two photos too. lol Now I'm totally sold. Just roll me in a cot and I'll be all set. :/
Please click the link below for the listing and many more images.
Please, please go and take a look at the rest. (I dare you)
But, also understand that I think that this home has an enormous amount of potential! It could absolutely be a dream home, but it's going to take some work.
And that means a lot of scraping, sanding and painting! (Please get that paint tested first!) If you need expert help choosing paint colors and don't already have it, please consider purchasing my curated paint collection of 144 beautiful Benjamin colors – that also comes with 40+ palettes, mood boards and furnishing ideas.
Let's take a quick look at the kitchen (very quick) ;]
Oh dear. And, what pray tell, is underneath that hideous carpet that looks like it's trying desperately to escape? No matter what, it has to get fixed.  However, please. The fake stained glass window needs to go. Even if it's not fake, it's bloody strange as is.
I think, however, the cabinetry on the window wall could be salvaged. (uhhh, but painted, of course) Definitely rip out the oven/cooktop wall. There should be a range with a hood ala Nancy Keyes, centered on the wall.
I mean, not only is it phenomenally ugly, it's also a horrendous design. Who puts a huge white fridge in between two exquisite 19th century windows? Criminal, actually. I would rip out the two cabinets on the end and get a counter-depth fridge to go in that spot.
Above, is a beautiful kitchen I found on Remodelista that shows cabinetry with a soffit, like here. I particuarly love the ceiling treatment. Just gorgeous.
This is the sort of kitchen I could see in a renovated Greek Revival dream home. Of course, I always love a gorgeous white kitchen.
Getting back to our not Greek Revival dream home.
Wow! The listing says "recently had extensive remodeling done."  Yeah, clearly. Wait until you see what they did to the daughter's stone fireplace.
So, this baby is on the market for 410k.
But, is that a fair price? We need to examine this.
Of prime importance, always is location.
However, another HUGE factor that sometimes people forget about is this. What did the house sell for the last time it was sold.
I took a look and the house was sold for $160,000 exactly 15 years ago.
hmmmm…
The next thing is, what have they done to it that they are asking more than 2.5 times what they paid for it, just 15 years ago?
Well, it appears that they fixed up the exterior.
The interior?
Apparently, Nothing. Or, at least, not much.
Therefore, to be generous, (for the "extensive" renovations) we'll give them $40,000 to cover their expenses but I doubt they spent that much. So, now, we're up to 200k out of pocket for the sellers. And, they want over double what they spent 15 years later?
Of course, we need to look at the comps.
Then, we need to see how much the home has appreciated in the last 15 years which was in 2004.
Let's look at another house Salena sent me that's in far better condition inside and out.
In fact, this one at 350 N Broadway St., Georgetown, KY is a Greek Revival Dream Home.
Wonderful, classical proportions.
BTW, it is not for sale. It sold in 2018 for $379,000 and it is 2,900 sq feet on .63 of an acre.
Let's look inside this property. You can see the complete listing here. The home looks to be move-in ready.
I don't love the wall color, but it's not objectionable. I'm so in love with Gerald Bland's white walls in his Greek Revival Dream Home. I can't see anything else.
Here's the kitchen. And, mostly, it's absolutely fine. I would prefer that the mix be with both handles and knobs. That's because with some many doors, the knobs, alone, are a little obnoxious. However, I'm sure less so, when actually standing in the room. Love the old floors. I'm not sure of the wood but from here, looks like chestnut.
When you look at the rest of the kitchen, you'll see more of the wallpaper. I think it's a bit much, but all-in-all, this is a beautiful home.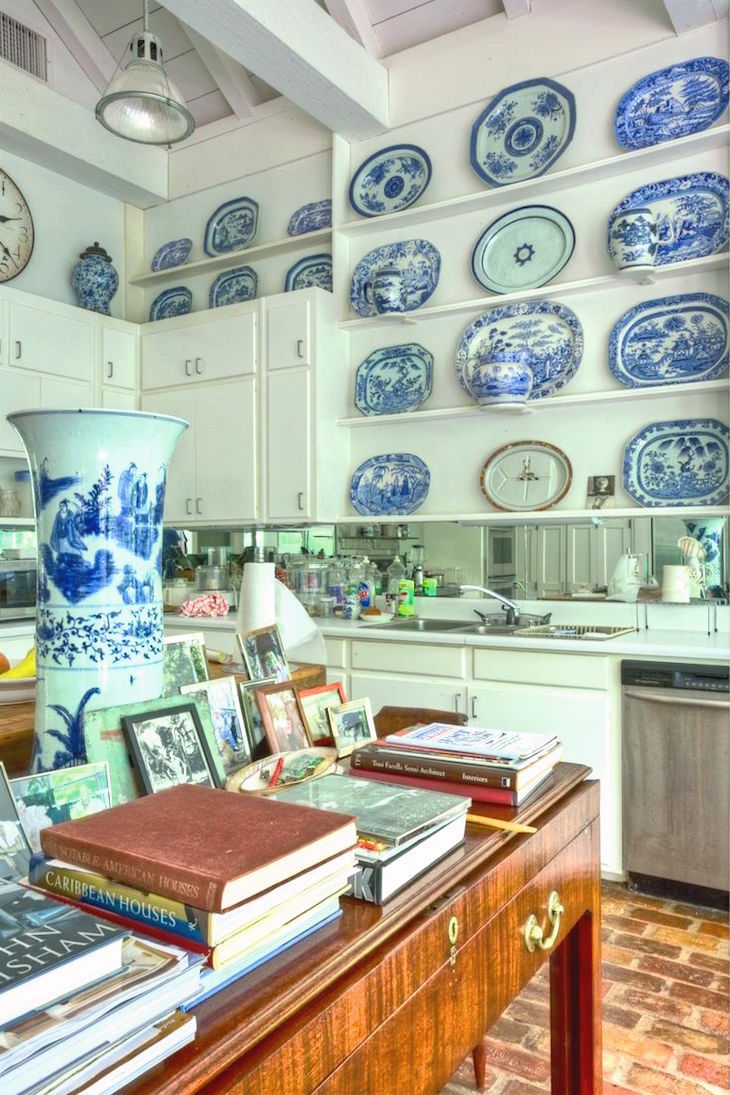 This is reminding me of Furlow Gatewood's kitchen. It's a great reminder that one doesn't always have to gut an old kitchen. For more great ideas for giving an old kitchen a face lift, click here.
And, can you paint stained cabinets has some good ideas, too.
Let's go back to house #1. The reality is, that it's far larger and has double the number of bathrooms and two more bedrooms. And, a second kitchen. That one is also hideous.
However, despite the "extensive renovations," IMO, the interior is a disaster.
What I am thinking, though, is this: If house one was fixed up as nicely as house two, then it would most likely be worth closer to at least $500,000, if not more. However, I would not pay more than $350,000 for it. Still, there may be other factors I am unaware of.
It would be wise to discuss these issues with a professional in the area.
Actually, you could do an IKEA kitchen that would be 1,000 times better.
Below are some types of kitchens I could see in these 19th century homes.
Love this pale kitchen with the subway tile
And the cool retro-style pendant is by Rejuvenation – This looks to be the unlacquered brass
Please check out the post on Remodelista. It's really pretty. Although, some will not appreciate the funky walls. I actually like that peeling look. But, I realize that it's not for everyone.
Speaking of peeling. If you like peeling walls. I have just the place for you in Georgetown, KY.
In fact it's in downtown Georgetown at 111 S. Hamilton St.  Actually, this one is a Greek Revival townhouse. That could be a lot of fun.
And, it's conveniently located next to Georgetown Massage Center.
It's listed at only $169,000. However, they only paid $120,000 for it in 2018.
The exterior obviously needs some attention. Let's take a look inside.
Oh, brother! This is a crying shame!
I told you there would be peeling! But look at that fireplace mantel and those windows!  These are 11 feet ceilings too. And yes, please paint the brick.
crash pad? lol
Actually, a health hazard.
There's a $49,000 increase in price from 2018.  hmmmm… The only addition I can see is there is now more mold growing. Otherwise, I don't know why they think that's a fair price.
Based on the massive peeling going on, it looks like they started to renovate and something happened and they abandoned the project and needed to sell.
The bottom line here in Georgetown, KY is that if you're looking for a Greek Revival dream home, and you don't mind a project, you might just pick up that proverbial diamond in the rough. Just don't pay too much for your diamond.
I believe that no matter where one is, there is always going to be a market for beautiful old homes.
However, when it comes to renovating them, there is something going on in the real estate market I find even more revolting than Buffalo dung in the living room.
And, that is the horrifying trend of taking an old Greek Revival dream home or some other 19th through early 20th century piece of history and stripping away all of its inherent charm.  These homes are  the proverbial "fixer" like what we just saw.
However, during the fixing up phase, the renovator "desecrator" first disembowels the old girl down to the lath and plaster. They remove all mouldings, mantels, original floor boards
Then, they put up gypsum board (commonly referred to as sheetrock), inappropriate pot lights (recessed down lights). And, other modern elements like a steel spiral staircase, laminate floors…
The once charming home becomes a contemporary horror show of banality, if not downright tasteless, cheap, tacky. And in further insult, the renovator frequently goes all GRAY-CRAY-CRAY. (and not the elegant gray like we see here)
Frankly, I believe this should be considered a felonious crime, punishable with a prison term of no less than three years.
While in prison, the felon must also be required to study through correspondence at the Institute Classical Architecture and Art for the entire three years and receive no lower than a B average.
Without looking for it, I came across this tragedy in Nyack, NY.
Nyack, if you don't know, is a way cool, fun, artistic town just across the Hudson River and a little north of me in Rockland County. We used to take day trips with our kids there when they were young. A house like the one you're about to see has been expunged of every ounce of enchanting appeal it most surely once possessed.
The facades on these places usually don't reveal the ensuing shitshow you're about to be subjected to.
It's the real estate equivalent of catfishing. (to use a 21st century online deceptive dating practice)
Uh, except for the ersatz, fake, horrid, front door with faux "leaded" glass. We first saw these aberrations here. There is absolutely NO HISTORICAL basis whatsoever for this style of door. It is a 20th century made-up style, posing as Victorian.
note: I realize that many of you have these.
I am not judging you. And, I will always love you, no matter what. I'm just stating that they are not classically correct. If nobody ever says anything, how is anyone supposed to know?
And yes, the siding was replaced with ALUMINUM. Sad face. If you don't already know, you can paint Aluminum siding. Here's an article that explains how.
Okay, it's time to go inside. I hope you saved your solar eclipse eye-glasses from a couple of years ago. You're going to need them to protect your retinas.
And, you have to remember that this home was originally built in 1910 making it of the Edwardian era. That is when the show Downton Abbey began.
(aren't you plotzing yourself to see the move coming out in a couple of weeks?)
But, there is really little if any difference between Edwardian and the more plain Victorian styles.
Are you ready?
Here we go……………
Honestly, this upsets me so much, I just can't say. The only positive are that the windows look to be intact.
What IS that floor???
Where are the walls?
So cozy in the winter, it will be. NOT!
Where is the fireplace(s)? The home was built in 1910!
This is reminding me of this renovation abomination.
Oh, why oh why do we have a steel staircase juxtaposed against cerused oak juxtaposed against a fake marble floor?  And, then, granny fake leaded glass that shouldn't be there on the front door?  And, finally a bling chandelier.
All of this in a home originally built in 1910.
They can't decide if they wanted to go granny, bling or rustic. Anything goes. Except it doesn't.
Okay, but all is not lost in Nyack.
In fact, I discovered an area that has some unbelievable gems with sweeping Hudson River Views. The area is called Grand View-on-Hudson. Of course, it is not the only area with Hudson River views, but this one is pretty amazing.
Yes, these are higher priced homes, but considering what you're getting and the location, I think they're quite reasonable, by comparison.
Grand-View-on-Hudson, which I believe is considered part of the town of Nyack is just south of the Tappan Zee Bridge. (However, they just built a new bridge called the Mario Cuomo Bridge.)
Above is the fastest route from Grand View to my place. So, you can see that its location is in Rockland County. And, very close to New York City.
However, there is no commuter train or bus from that area, directly to New York City. So, it means either driving in which if there's not traffic is only about 35 minutes. Or, if you don't drive, it means taking a bus to one of the Westchester Metro North train stations. It might also be possible to go south into New Jersey and catch a commuter train from there.
The point is, that for some people, it might be a great location, but for others, not that great.
But, here's the thing. You get a lot more bang for your buck in Rockland County than you do in Westchester County.
Remember the ridiculous prices we saw recently for a crappy ranch house and the tiny house in Katonah?
But, that's Westchester.
Well, I found some beauties over in Grand View-on-Hudson.
This one is my favorite.
245 River Rd Grand View-on-Hudson, NY incredible Greek Revival dream home – Rockland County, NY
Now THAT is a Greek Revival Dream Home!
Beautifully renovated. And, as you can see, they kept the original and classical architectural detailing.
 Thank you.
Yes, that is the Hudson River in the distance. There are sweeping river views from inside the home and the porch. How gorgeous are those French doors with transoms! If you love transom windows half as much as I do, please check out this post.
And while the home isn't cheap, by New York standards, it is for what you're getting, including location at $1,875,000. Plus, it's completely move-in ready. And, over-all, beautifully decorated. I'm not crazy about all of the furnishings, but for selling purposes, it's fine and blessedly unified.
It's obvious that this lovely home has been professionally staged and photographed.
To see the rest of this lovely home, click here.
Below are some other interesting listings in the area. They're fun to look at.
The last one is smaller and needs work, but it also has a wonderful little guest house in the back.
Well, now you can probably see why the post is late. I had reached my saturation point and didn't want to send out something not ready for publishing.
Hope you enjoyed reading it!
Again, thank you so much for the incredible, loving messages you guys have sent me after my mom passed away last week. It has helped more than you'll ever know. And, I appreciate your sharing your stories, too.
Blessings and love to all!
xo,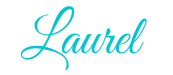 PS: please check out the newly updated hot sales!