Hi Everyone,
You may recall that a couple of weeks ago we explored 100 or so of my favorite home furnishings pieces. That included upholstery, side, coffee, console tables, dining room and bedroom furniture which is mostly beds and night tables/chests.
However, there are some areas that have not been represented. The most prominent are casegoods.
What are casegoods?
Well, broadly, if you don't already know, casegoods are any piece of furniture that's not upholstered or that one would sit on. So, some classify tables as casegoods. However, for our purposes, we will leave tables out.
Therefore, casegoods are all of the other hard-surface pieces we use for some kind of storage. That would be all types of free-standing cabinetry, armoires, hutches, breakfronts, china cabinets, sideboards, buffets, bookcases, etageres, chests, dressers, etc.
Laurel, maybe you can clear this casegoods question up for me. Over the years I have heard of the terms, buffet, sideboard, server, and credenza used for the same piece of furniture. But, are they the same and if not, what are the differences?
Gosh, that is such a good question, I pretend asked myself. ;]
A lot of people use these terms interchangeably. It's a little like which fork do I use?
But, here's my basic understanding.
Buffets and Servers are only used in dining rooms and tend to have long, thin legs. Servers are usually smaller than buffets.
Sideboards can also be used in a dining room or in a living room. However, it usually provides more storage and has shorter legs. I also usually think of a sideboard as more casual than a buffet or server.
A credenza always has short legs (or no legs) and it sometimes has sliding doors. And, usually, they are less deep than a sideboard. You can use a credenza anywhere, but oftentimes they can be found in a home office.
However, I wouldn't get all hung up on the terminology. Just call these types of case goods whatever you're used to calling them.
As for bookcases and etageres, most know that a bookcase is enclosed on three sides, but an etagere is open on at least two sides. Sometimes there is a decorative design on the opposing sides of the piece. Therefore, an etagere is better suited for heavier decorative items. However, books can be stored in an etagere, if you use bookends.
IMPORTANT INFORMATION REGARDING CASEGOODS SAFETY
I feel a responsibility to share this information. Although, many of you already understand the dangers of case goods that may be top-heavy. And, it doesn't take much to make a piece top-heavy to a toddler who's decided to use the little chest in his bedroom as a jungle-jim.

But, did you know that every year in the United States thousands of children are sent to the ER because a piece of heavy furniture fell on them? And, in the last two decades, dozens have lost their lives.
For years, there has been talk of legislation to help prevent such tragedies.
And, finally, it took yet another tragedy for a father to crusade to change the laws to help prevent another death to a young child. Thankfully, his efforts have not been in vain.
In fact, here in New York State, only two weeks ago on August 13, 2019 a new law (Harper's Law) was signed by Governor Cuomo. This law requires furniture retailers to sell tip-restraint devices for certain furniture. You can read the bill here.
The law is named after three-year-old Harper Fried of Monroe, NY, who died in November 2016 when a dresser in her room tipped over. It was Harper's father who made this happen.
In 2016 over 30,000 children visited the emergency room due to a furniture or television tip-over accident. About 33 of those accidents resulted in the death of a child.
Now, this bill is certainly a step in the right direction. However, it only applies to casegoods used for storing clothing which are at least 27″ high.
Of course, the list goes on and on to the super-top-heavy case goods such as bookcases, armoires, china cabinets. And, did you know that free-standing ranges are a tipping hazard?
More information to help prevent these types of accidents can be found at anchorit.gov.
And yes, for all new furniture, bedroom pieces will be sold with anchoring devices. There is also, I believe, Federal legislation in the works. And, learn about the dangers of some IKEA furniture.
However, what if you'd like to anchor case goods you already own?
There are 100s of furniture anchoring devices available on Amazon. Of course, please read reviews to see how well they perform.
Now for the fun part.
Today, I created a new page under the favorite home furnishings tab in the main menu. And yes, it features many never before seen casegoods. The menu item and link to it is casegoods, bookcases, étagères and desks.
In addition, I added a whole bunch of things to the mostly casual and timeless dining room page.
A couple of the new casegoods on that page are more formal.
Burled Walnut Glass Door Breakfront Bookcase
Two of them are beautiful hand-made pieces by one of my favorite sources in Laurel's Rolodex.  That source is  English Classics. Fortunately, English Classics has an Etsy shop, so it is is easy to order online from this source.
Most of the English Classics pieces are antique or vintage. And, I think that the prices are very fair. They have a wide variety of casegoods, tables and chairs, as well.
Here's how to mix dining room chairs like a pro!
However, if you need a custom piece, they'll gladly build to your exact specifications, whatever you like. In fact, several years ago, they made this piece for a client of mine in Connecticut.
So, as you can see, they can also do a painted custom piece for you, as well.
All you will need to do is send them a sample of the color and type of finish you'd like. In addition, I believe they can use different types of wood and of course, do different stains.
For more great shops on Etsy, please check out 33 of my favorite Etsy shops
As an aside: I was just thinkng… I know that a lot of you read this blog on your mobile devices.
Unfortunately, we cannot have desktop versions of our websites any longer, on mobile. This is because of the draconian Mr. Google. God forbid we actually need to turn our tiny phone screen 90 degrees!
So, although not impossible, it is more difficult to navigate through the various pages on your cellphone. The menu is in the "burger" near the top of your screen. (not the one in the browser window that says "reader view.")
However, you will have a much better experience, IMO on a desktop/laptop computer. Or, a tablet is okay too. It's just smaller.
Well, just my two-cents regarding blog reading. Of course, if your mobile device is all you have, that's fine too.
Please also check out the newly updated hot sales!
xo,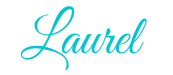 PS: Re: my mom. It is all incredibly surreal. I have been in touch with my sister and hospice nurse daily. Lee, my mom, is now in a coma, heavily medicated and at peace. We are expecting her to pass within the next day or two. Thank you all for your support and love at this difficult time.