Dear Laurel,
I don't think that you've ever done a post about mixing fabric patterns in a room.
And then of course, it's not just the fabrics, but the rugs, wall color and egads, what about wall paper? That's another pattern!
Is there some sort of idiot-proof formula or something we can use to simplify the process? Would be very grateful for any advice you can give on the subject.
Thank you,
Pat Urndedrug
I do believe that Pat is right that I've never done a post about HOW to mix fabric patterns.
Although I do recall this post which took a fabric and built a scheme around it.
And recently, there was this post about some of my favorite fabrics.
There are lessons scattered throughout these posts in how to build a room from the many inspiring designers I've featured here.
However, if I had to pick a favorite designer who knows how to mix fabrics beautifully, it is Mark D Sikes.
You can find a lot of Mark's gorgeous designs here.
But what we're really talking about when deciding on what fabrics look good together, is building an interior space; designing a room. And that is, because it all has to work together into a harmonious composition.
And when designing a room, we must consider the design of the entire home as in this gorgeous design board by Mark Sikes.
But… Having pattern on your fabrics is not a requirement! Some of my favorite rooms feature plain fabrics.
I bet that some of you feel mighty relieved.
Bunny Williams and John Rosselli's breathtaking home in Punta Cana.
Studio McGee
OR maybe the only pattern in the room is on a rug and the rest of the furnishings are solids and textures.
Alternatively, it could be that there is virtually no other pattern except maybe a couple of pillows because there is some art that is so smashing that too much is going to take away from the exquisite beauty of the art.
A brilliant example is one of my favorite living rooms – EVER, by one of my favorite designers, Frank Babb Randolph. (antiques by Loi Thai of Tone on Tone)
By the way, in Frank's original iteration of this room, there was no rug. I think that it's gorgeous either way and the reason for this is trick number one.
Mono, of course, means one. Like mononucleosis means one nucleosis, I guess. Any doctors out there who can explain what a nucleosis is?
Hands down and without any coercion whatsoever, my favorite color schemes are monochromatic and its first cousin analogous color schemes. The latter being one color and its close-by surrounding colors. Like blue, turquoise, green.
When I'm building a room from scratch in an empty home, there needs to be a jumping off point.
In days past, I would ask my clients, if they had not already, to show me rooms that they liked for clues. I also asked them about their preferences in patterns–particularly what they don't like.
On the first appointment after the initial consultation and after I had been hired and drew up a floor plan(s), I would arrive with a bag or two of fabric samples.
If the client wants a fine Oriental rug in the room, that often becomes the jumping off point. Sometimes, it's one fabric in particular. Often, it is another room or rooms in the home that have already been decorated.
The next thing we need to think about is style.
And that can be a more difficult thing to nail down; particularly these days.
But, I had an amazing experience about 20 years ago (!) when my son Cale Israel, was in the second grade. There was a field trip to John Jay Homestead in Katonah, NY and I signed up to be a chaperone.
What struck me more than anything was that nothing matched. I do not recall a rug anything like that. In fact, I am quite positive that it was a wood floor. And I doubt very much that they would've done a wall-to-wall carpet like that. Any historians who would like to oppose that?
It was a FARM for heavens sake!
John Jay, relatively speaking was considered to be slumming it. But I bet you didn't know this…
Yes, THAT Martha. Why, if John Jay was still alive, he could easily borrow a cup of sugar from his neighbor, Ms. Stewart.
Uh… Laurel… Okay, that's pretty cool, but it's not terribly helpful about the fabrics not matching.
Well, I disagree because my point and it was quite an epiphany back then, is that we need to lighten up. I can tell you that the English aren't overly concerned with their colors/fabrics matching. Not based on what I saw. And it is infinitely more interesting than our all-too-thought-out and too-frequently, banal interiors.
But golly gee. Another neighbor. Ralph Lauren is a stone's throw from Martha down the road. It is exquisitely beautiful there. I used to live near there.
Ralph breaks the only one or two stripes allowed in one space rule.

The easiest way to mix fabric patterns is a monochromatic or rather, a color family and white.
Mark D Sikes exquisite living room for the Southern Living Showhouse.
Okay, it's time to put this baby into action. And please know that some of this is part of ones creativity and some is common sense.
For instance, you wouldn't put a rug like this in a room
With a fabric that could be its sibling.
Of course, it could go in the same house, or it could go in a different part of a very large room. Both are fabulous, just not together.
First let's put the different types of fabrics into categories.
Solids 
This includes textures and subtle patterns woven in. And solids can be made of many different types of materials.
Damasks
A damask is usually a type of jacquard weave, and usually made of silk, but there are some that are not traditional damasks, but that type of pattern that are printed on linen or cotton.
Mixes with solids, luxurious florals, tapestries and more formal geometrics.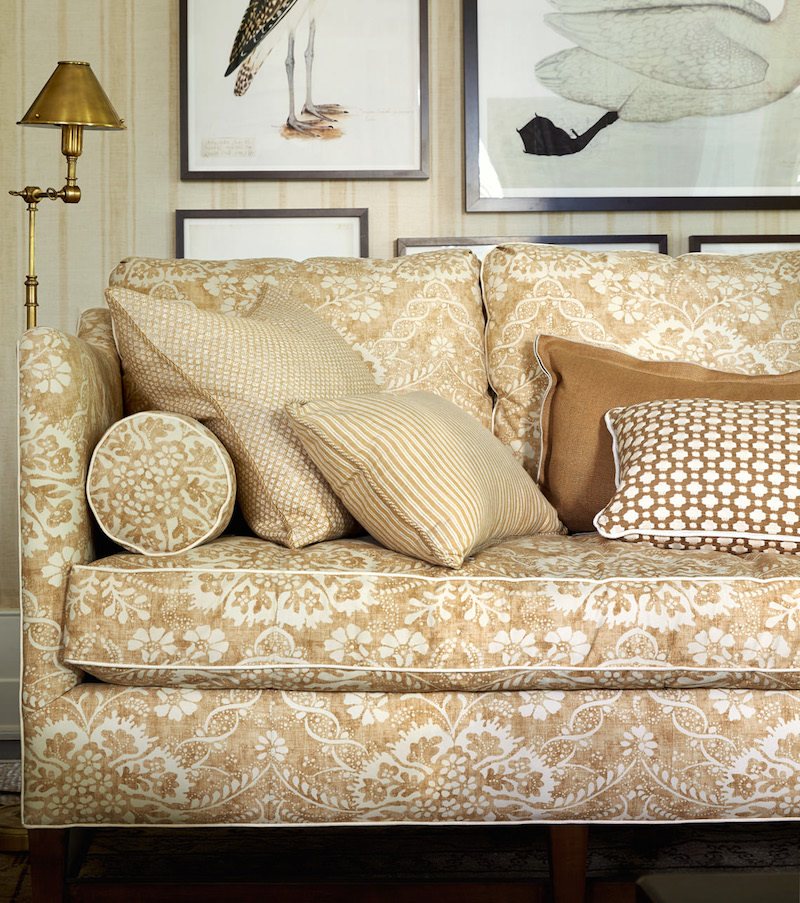 A good example of a more casual damask is Mark Sikes' sofa and chair fabric that he used in the Southern Accents Show House.
Florals
Mary McDonald for Schumacher Bermuda Blossoms
A floral can be anything from very small to very large. It can be realistic, painterly or stylized. My favorite ways to use floral fabrics are for pillows, draperies for more traditional rooms and smaller upholstered pieces like slipper chairs.
Geometrics
Can be large or small, angular or curved.
Schumacher's Betwixt snuggling up with Brunschwig and Fils Le Lac
Stripes
Come skinny, wide and variegated. Some have high contrast and others are more subtle.
Sam Allen Interiors fabulous dining room with slipcovered chairs in a beautiful blue and white stripe
Stripes go pretty much with everything.
Checks and Plaids
When I started working for a decorator in Bedford, NY (about 2 miles south of Martha), her rule was usually, a solid, a chintz or two and a beautiful plaid.
Plaids are usually a fabric that I use sparingly. Some are sophisticated but many say country. However, there are some wonderful rooms that feature plaids.
Ikat
is a stylized motif in a woven pattern.
Cowtan and Tout – Rapallo Beige that Mark Sikes used for the draperies for the tone on tone showhouse.
OR, my living room chairs in Kravet's Malu Ikat that I painted to make them more tone on tone! Love them.
Paisley
Brunschwig & Fils KOMAL PAISLEY INDIGO
Paisleys are a little tricky to work with when mixing with other patterns. They tend to be a little bossy unless it's a very simple pattern. Oftentimes, they are used luxuriantly as the star of the show with maybe only one other coordinating pattern.
Toile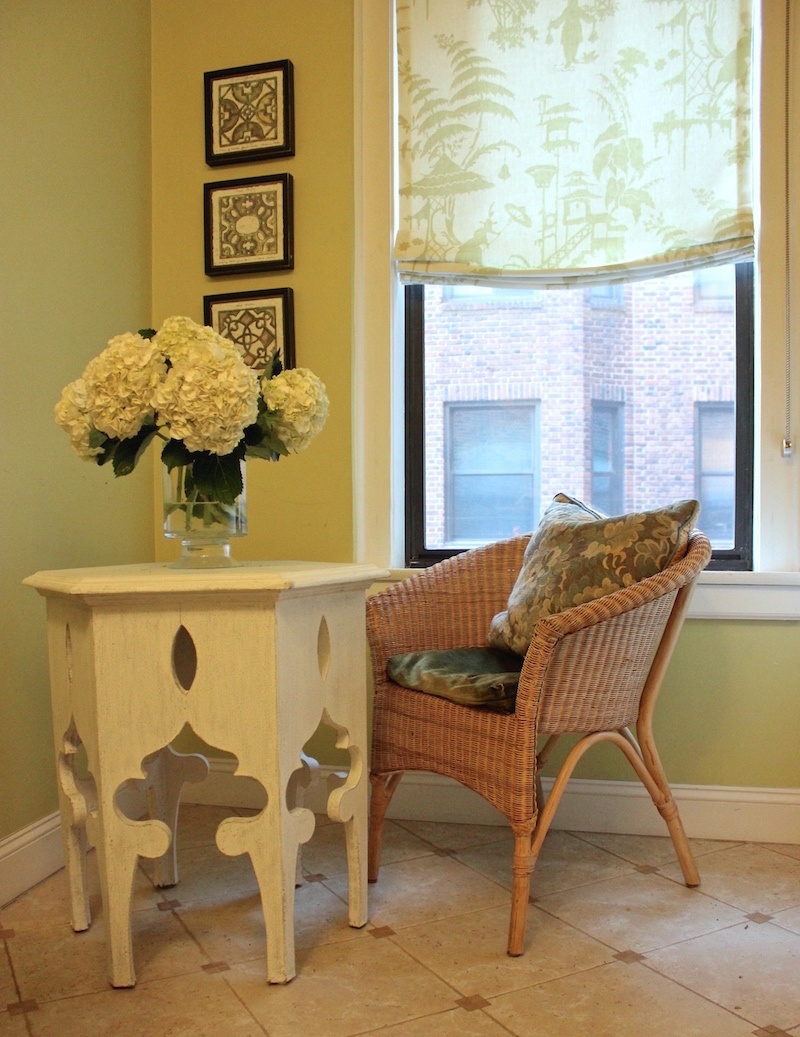 Above and below Kravet's Indo Day, but I think that they discontinued this colorway.
Toile which is short for Toile de Jouy originated in France and depicted either French country scenes or alluring fantasies of the far east. AKA: Chinoiserie.  The above toile is not a traditional one.
This is a traditional toile from Kasmir Fabrics
Toiles can be used as the primary pattern or as an accent. I find that a lot of my clients don't want to see fabrics with people on them. So be it.
Faux tiger and leopard
Goes with everything.
Next, I took one of the Laurel Home Palette and Home Furnishings boards and put together some fabrics pillows and a few alternative pieces so that we can see how mixing fabric patterns works.
The wall color is either Strawberry Red or Chili Pepper. I couldn't decide. Both are lovely reds which I've used.
Of course, I wouldn't put everything all in one room.  Let's take a look and then we can discuss.

I put a white sofa in the widget because a lot of the pillows and accessories would look great if a change of pace is desired for summer. You could put a white slip cover on the sofa for an entirely different look.
When I'm putting a room together, after the pieces have been decided for the most part, then I will work on how it's all going to work together.
Draping on a chair works!

This is actually two different rooms. The two red fabrics were for the (red) dining room. Everything else went into the living room.
In all things, I'm looking for balance. And if two fabrics aren't getting along, one of them has to go.
My rule that's always served me well is– "if in doubt, leave it out."
xo,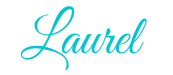 PS: If you love One King's Lane as much as I do, they are having a PRIVATE sale. Well, not so private now. hehehe.
But just use the code: OKL20POST and you'll get 20% off on any single order. Exclusions here.
And use OKLCHEERS20 – to get 20% off on rugs. But that one is ending in two days.