Happy Father's Day!!!
I'm not sure if I did a specific Father's Day Post last year. Let me see…
Oh yes, now I remember. I was in the process of buying a house in Northampton, MA.
haha! Remember?
I can say this now as somebody has purchased that home.
The inspection turned up massive problems with termite damage to the foundation, major roof issues, large quantities of flaking lead paint, windows needing to be replaced, leaks, mold… ugh. Plus, the yard needed a lot of work. Oh, and I hated the new porch, that did not fit on the house.
Yes, I had to walk away from that one.
And, I'm really glad I made that choice, in any case, because I'm loving living in Boston and very grateful I found this wonderful apartment!
So, for this year, in honor of the Fathers, Husbands, Sons, Uncles, and other dudes in our lives, I am doing a round-up of all of the most handsome, rich, dark rooms and blog posts.
In truth, I haven't done a lot of them for clients and the darkest I ever lived with was my old bedroom before the wallpaper.
But, I've always been intrigued by enigmatic, dark rooms. So, there are many posts related to dark rooms and some of those posts are quite old.
The thing with the older posts is to see if the rooms still hold up. Do they look dated? I did clean the posts up, a bit, and weeded out a few images that I don't care for in 2021. In some posts, I might've added an image or two.
So, I'm going to intersperse the old posts with some new content related to masculine, dark rooms.
Okay, let's dive into our handsome, dark rooms and begin with a post written in 2014 – entitled:
Masculine Interiors that She'll Like too, Featuring Brown.
I've always loved this room by Mark D. Sikes with what looks like dark chocolate brown walls.
Below, is another post about a woman who loves dark rooms, especially handsome, brown rooms, but her husband likes light and bright. Some stereotypes don't hold up.
Above and below by Jack Laver Brister, AKA @Tradchap on Instagram. He's an antique dealer who's renovated a couple of houses, and decorates in a classical, enigmatic English style.
This is a bit of a tangent, but, the wall color above is reminding me of Ben Pentreath's living room which I've always loved and got to see in September 2017. And, yes. It looks EXACTLY like the images on Ben's Instagram.
However, I just checked out Ben's insta.
Just go to this image I'm linking to here.
Apparently, Ben's doing some promotional work with Sanderson, who manufactures the William Morris wallpapers and fabrics.
Okay. I love Ben.
I mean, who doesn't?
Remember when I thought perhaps I loved him too much and was in danger of making a complete ass out of myself? lol
(fortunately, except for the asinine grin, I held it together.)
Ben Pentreath, me, Charlie McCormick
Anyway, I think Ben's a brilliant architect, not to mention damn easy on the eyes. However, in his quest to display as many William Morris patterns as possible, I counted at least 20 wallpapers and fabrics in his smallish home.
Oh well. He can always change it in a year when if he gets sick of it. Personally, as you've probably already surmised, I think it's a bit much for this charming English cottage in the middle of what looks like the movie set from a Merchant-Ivory film.
Okay, back to the posts featuring handsome, dark rooms.
This is a beautiful post featuring black and blue rooms. It's an old favorite of mine from 2014.
The above "unkitchen" isn't black and blue, and it's not a dark room. But, it sure is handsome, I think.
It's from Farrow and Ball (on Instagram) featuring studio green, dimity walls, and calamine ceiling – photo @katecrothersdesign.
That is such an interesting and handsome color combination that I never would've come up with.
Well, not the ceiling color. Also, interesting is the black and white painted floor. I love this and can see that the floor underneath is pretty funky. So, a terrific solution.
By the way, did you know that you can now purchase Farrow & Ball samples and paints online?
Another @Farrowandball – @museumofthehome. These are very interesting colors, I think. I love the shot of vibrant blue in the background.
The above post is from June 2015 and is an old favorite of mine. You'll see more of Donald Lococo and Darryl Carter in that post. Remember we saw some of their gorgeous work last Sunday's post about some of my favorite classical architects.
Speaking of Darryl Carter. He's the king of handsome yin/yang rooms. I devoted this post to him.
Above is from @wherelucelives on Instagram, and she did her living room in Farrow and Ball Railings.
That post is another good one from 2015 featuring many dark rooms.
All of his rooms are as handsome as can be!
One of my favorite posts from 2020 features dark bathrooms.
From House of Brinson. This is such a wonderful bathroom they did for the One Room Challenge. Please check out their insta by clicking the link. They have many fantastic dark rooms on their feed.
Another good post from 2020 is one where a husband wants dark, rustic decor, but she doesn't
Other dark rooms I love are dark kitchens. There are plenty scattered on this blog.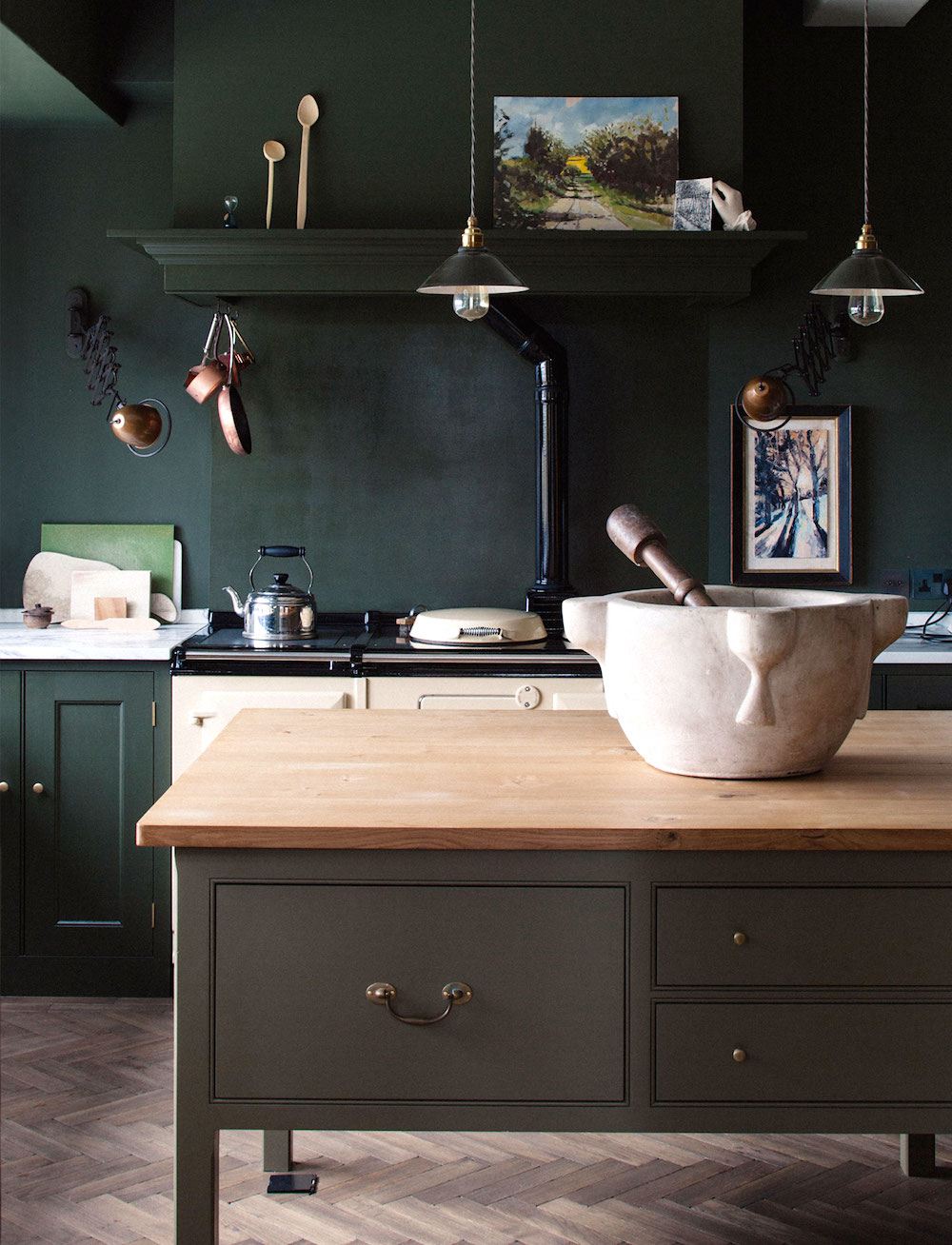 I adore this dark green kitchen by Plain English Kitchen
I'm finishing off with a photo from a gorgeous entrance from the home of architect Gil Schafer and Interior designer Courtnay Daniels.
WAIT! Gil is married? I'm devastated!
Well, just joking. I've never even met him, and I wish him and his wife every happiness!
I gather that this marriage is fairly recent. Courtnay is a fantastic interior designer, and I have featured her rooms on this blog a couple of times.  What's interesting is that I don't think their home, except for the entry, looks like either one of their work. I know they had another architect do the architectural design. Smart.
However, this entry stopped me in my tracks. I'm sorry, I can no longer post the image. However, you can see it in the original article in Architectural Digest.
That painting is reminding me of this post where I cavalierly was talking about printing or painting a giant piece of art. (nice fantasy. haha)
I love handsome, dark rooms. However, I think the most successful rooms have elements of both masculine and feminine. Yin and Yang.
I found a wonderful Instagram account, @himlekok, that has the most gorgeous rooms, heavy on kitchens. But, with both dark rooms, and light rooms; masculine and feminine. Gorgeous work!
via @himlekok on Instagram  – photo: stylist @karinjohanssonfotograf
I hope you enjoyed these masculine dark rooms. And, again, Happy Father's Day!
xo,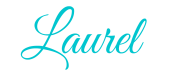 PS: Please check out the newly updated HOT SALES.
***Also, Amazon Prime Day is on the 21st and 22nd of June.***
That link will take you to Amazon.
For example, the Roborocks are going to be at the lowest discount offered. (much lower than you see above) The S6Pure which is my first one, and a great robot vacuum cleaner is already massively slashed and selling for $379!
The S5Max is also heavily discounted right now.
It's not a big discount in that case, because it's so new. But, if you have to have that one, then you can save a bit.
Of course, there are millions of other items already on sale on Amazon!
Oh, something else, especially for us women over 55.
You know how we're supposed to take calcium, (if your doctor recommends it) but the manufacturers get us confused with horses? Like, how am I supposed to swallow this HUGE ROCK that ALWAYS gets caught in my esophagus and feels like a razor going down? Anyone else have that problem?

Well, someone heard us crying out in agony and they've made little calcium pills (tiny tabs) that are all natural and have other great stuff in them like magnesium, K2 and D3. I ordered them, and the multi vitamins yesterday and they arrived 20 hours later. The tiny tabs calcium are AWESOME and about the size of an Advil.  The vitamins are larger, but smooth and slide down easily. They also make regular vitamins in "tiny tabs" as well.
Anyway, as someone who has resorted to eating gummy vitamins like a toddler, lol, these are really terrific.