Hi Everyone,
Oh man, the designs for my place are taking FORever!
Interior design is not easy to do.
That is if someone wants something special and to avoid catastrophes like this.
Of course, there's a LOT in between something spectacular and a total train wreck.
By the way, if you DO enjoy a good trainwreck, please visit Kate Wagner's gut-busting McMansion Hell for a rollicking afternoon of "they've-gotta-be-kidding" fun.
However, please don't go too far away because there's the 180 opposite here of what I think is sublime beauty in the realm of architecture and especially as it applies to residential interiors.
Of course, jaw-dropping interiors are usually 100% custom, and therefore expensive. It's costly, not only for the execution and materials but for the design work itself.
I feel that I have enough training and experience to at least come up with a good design for my own job. However, some modifications are substantial enough that will require the services of a structural engineer to work with us. Hopefully, we'll be able to make that staircase hug the back wall of the living room.
To that end, there is a TON of research I am doing.
I learned, for example, that in the state of Massachusetts, for the type of dwelling I live in,  I can get away with a tread length of 9 inches and a riser height at max 8.25″. This means I can save 15″ in the total length of the staircase.
However, I also discovered something the other day that's working in my favor.
I realized that the measurements as written on the master floorplan are correct; however, the drawing itself is NOT correct.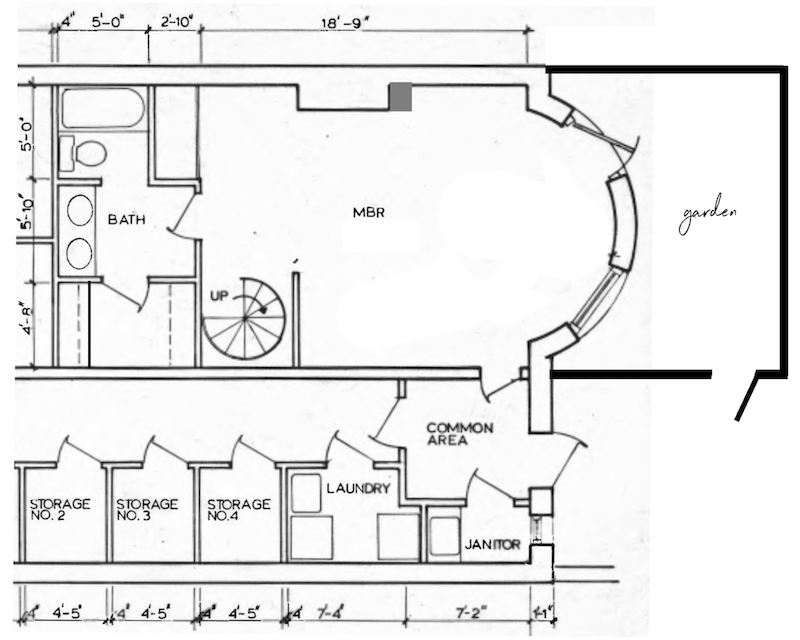 The lower level was drawn a foot short. Believe me, I went back and remeasured to make sure, and yep, they short-changed me an entire foot, and it was in the huuuuuuge walk-in closet, which is even more huuuuuuge than indicated on the original drawing, above.
But, here's the beauty of this.
Between my realization that I can get away with a small stair size and the additional foot, I don't think that I'll need to move the den door over. In addition, we can avoid having to relocate one of the beams supporting the fireplace. However, that one is definitely way beyond me. And, actually, beyond the scope of architects as well. That's where the structural engineer comes in.
I'll leave it at that, for now. But, suffice it to say that I'm very much enjoying the design process and very happy with how it's coming along.
However, like most of us, I go to the masters for ideas and inspiration in all of my designs.
I realized years ago that I naturally gravitated towards classical architecture and design.
I don't know where that came from because I was raised in a cornfield in Indiana. However, I'm not one to question a great gift I was given. Thank you, God.
So, today, I have a special treat for you.
I am featuring six of my favorite classical architects in the USA.
But, what is it about their work that makes them "classical?"
It's pretty simple. They are all masters of the classical architectural idiom. They fully understand proportion and one other important factor amongst many.
Detailing.
I'm a firm believer that it's the details of the space that separate the mediocre from the sublime.
We'll be going over that in great uhhh, detail, shortly. However, for one of my favorite posts that discusses the basics of classical architecture, please check it out here.
And for a post going over perfect architectural proportions, please go here.
Okay, back to the six great classical architects.
And, except for my number one choice, the others are not in any particular order.
However, I'm going to begin with the only one I actually know from having spent three days with him on a tour five years ago in High Point. You can read about that here and see William in the group shot in the lower right corner.
William T. Baker from Atlanta, Georgia.
However, he introduced himself to me as "Bill." I'm embarrassed now to say that I had no idea who he was. He is just that unassuming, humble, and super nice. One day, I sat next to him on our tour, and in his charming, southern gentlemanly demeanor, he asked me all about my blog. Poor guy. lol
In the years after that, I've come across his incredible work many times. And, then it hit me. Wait. I know him!
Please enjoy three vignettes from William Baker's gorgeous rooms below.
An elegant fireplace mantel surround. The gorgeous styling is by interior designer, Patricia McLean
I believe this is in a dining room decorated by Phoebe Howard.
Yes! Good job, Laurel!

This looks to be another detail from the same lovely dining room.
William has also written several beautiful books on interior design. You can find them here.
For William T Baker's complete portfolio, please go here.
You can also follow Bill Baker on Instagram here.
Next on my list of great American Classical Architects is Donald Lococo.
Donald Lococo is a frequent collaborator with another favorite of mine, Darryl Carter. Together, their interiors are magical. And, while I've never met Donald, twice, he's found my blog post and thanked me for sharing his work. It's quite rare, and I never expect that to happen but greatly appreciated.
You can see other examples of Donald's work here. Most of these are collaborations with Darryl Carter.
Masterful kitchen design by Donald Lococo. I chose this image because I adore the crown moulding. Please notice how it goes out over the ceiling. This gives an optical illusion that the ceiling is higher than it is. However, vertically, the moulding is actually not that large.
This post goes over some rules for selecting crown moulding and other interior trim.
In this  American Tudor home, Donald once again collaborated with Darryl Carter, and the results, I think are sublime.
To view Donald Lococo's entire portfolio, please go here. Donald also works in a classic modern style.
Also, please follow Donald Lococo's Instagram here.
The Third of Six Classical Architects is Douglas Vanderhorn
Doug's work is primarily in Fairfield County, Connecticut. You know, (or maybe you don't), the affluent towns of Greenwich, Darien, New Canaan, and some of the most expensive real estate in the world. His pool houses are legendary.
Of interest, many of Douglas' homes are quite large.
And yet, they never would be called McMansions. His skill is so amazing; he can make a huge home feel warm and approachable.
A couple of years ago, I went on a garden tour with my wonderful friend, Deborah Von Donop, in Greenwich, Ct. You can see the post from the tour here. Well, a few weeks later, I got a message on Instagram from Douglas inquiring if he could use *my* photo on his feed?

Oh my, was I flattered!!! Of course. Help yourself!
So, another super-nice and phenomenally talented classically-trained architect. Please enjoy a few images I selected of Douglas Vanderhorn's beautiful work.
All of Douglas' rooms have perfect proportions and gorgeous classical detailing. The French doors look exactly like what I have in mind for my living room.
The next of the classical architects is

James F. Carter.
James F Carter via his Instagram – beautiful architectural drawings
James is originally from Alabama. However, his practice is focused primarily on the east coast and also New England.

The classical home above is one of my favorite projects of his. But, everything he does is absolutely perfect.
The gorgeous house above is reminding me of this post about painted brick.
A detail of the portico showing classical motifs.
The wonderful, beautifully restrained, classical, yet warm and approachable entry.
And, a view from the other side.
Via Veranda James F Carter green library or study from the same home.
You can see more of James F Carter in this post from last year.
For James' complete and exquisite portfolio, please go here.
Also, please follow James F Carter on Instagram here.
Number five on my list of six American Classical Architects is Charles Hilton.
Charles is another classical architect located in Greenwich, Connecticut. No worries. Classic homes proliferate in southwestern New England like crazy. There is plenty of work for all who are so talented. And, Charles definitely belongs in this group.
I am completely in awe of the stunning detailing in this gorgeous bathroom by Charles Hilton.
You can see his complete portfolio here.
And, please follow Hilton Architects on Instagram, here.
And, drum roll for my number one pick of the classical architects is no surprise since I've featured his work dozens of times.
You can see many of the posts featuring Gil Schafer's work here.
Gil Schafer, can do no wrong in my book. In fact, his work keeps getting better and better, if that's even possible.
His website recently went through a major overhaul and includes many new projects. He also gets top marks for the best photography, as well.
Below are a few select images that demonstrate why I adore his work so much.
This, right here.
And, finishing with another brilliant fireplace mantel design by Gil Schafer. The above mantel is very similar to the design I am envisioning for my new mantel.
One day!
Please also follow Gil Schafer Architects on Instagram.
And for proper fireplace mantel proportions, please go here.
I hope you enjoyed this post about six of my favorite classical architects.
Please know, of course, there are many other architects whose work I adore, both in the US and elsewhere. However, I felt this was a good place to start.
Are there some fantastic classical architects that you'd like to share with us? I need to discourage your adding links, but please feel free to share names and other information.
xo,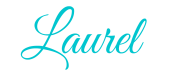 PS: Please check out the newly updated HOT SALES. There's still time to shop for Father's Day, as well. And, also, you'll be able to see some early Prime Day sales. Amazon Prime Day is June 21-22nd.