Dear Laurel,
I can't begin to tell you how upset I am. This is our first home and I wanted to create a calming space with soothing green walls. So, I picked what I thought were the perfect pale green paint colors.
After we closed, we did a number on the place. Floors, walls. Everything got painted and it cost a small fortune.

Today is moving day and to my horror, the soothing pale green shades we chose looks exactly like HOSPITAL GREEN!!! I'm so upset. Oh wait. I already said that. That's how upset I am.
This is the irony. My husband and I are doctors, albeit just finishing our residency and poor as hospital mice! We want to leave the hospital behind at the end of the day.
Guess it's not to be…
I'd be grateful for any words of wisdom you can share on the blog since I know that you can't give individual advice. Please tell me that it's going to be all right.

Holding My Breath,
Ima Little-Green
Hi Ima,
I'm actually on the plane winging it to the Design Bloggers Conference in LA.
First of all…
Breathe; because blue isn't your color. ;]
Second of all…
Relax.
Third of all…
It's going to be all right.
You're moving into an empty home and a lot of colors look gross
when there's nothing else in the room.
We've been through this point before too. Most rooms require the benefit of architectural detailing to reach their full-potential.
(and BTW, there is no Ima Little-Green. Or rather there are millions of her!)
Paint alone is not going to do it.
And then there's the term "hospital green."
Indeed, there was a time for a wide variety of reasons that hospitals and particularly operating rooms were and still are painted a light blue-green.
I can't tell you how many times over the years, especially when sage-green was very popular, that I'd hear from a client "eww, hospital green!!!"
It does no good to argue with a client about their associations with color because it's very difficult to break those ingrained thoughts.
But the problem with "hospital green" isn't the green itself…
IT'S THE HOSPITAL.
Holy Scrubs! I think I may need to go to a hospital.
"Hospital green" never looked more beautiful!
Oh wait. I lied.
Take away the scary machinery and the horrible lighting.
Add a little moulding and now, that putrid green is a soothing green wall color.
A beautiful hospital green front door.
Neutral tones plus white and touches of black harmonize to make a pleasing minty green interior.
And the big green bottle adds a lot.
If you have a color you're not so fond of, just keep adding other colors
in the same family and it may turn around for you.
Caitlin Wilson's charming hospital green bedroom with coral accents.
You know what they always say: "If you want to get sick, go to the hospital!"
Don't they want people to get well? Guess not.
What's better than this wonderful hand-made watery-green glass subway tile?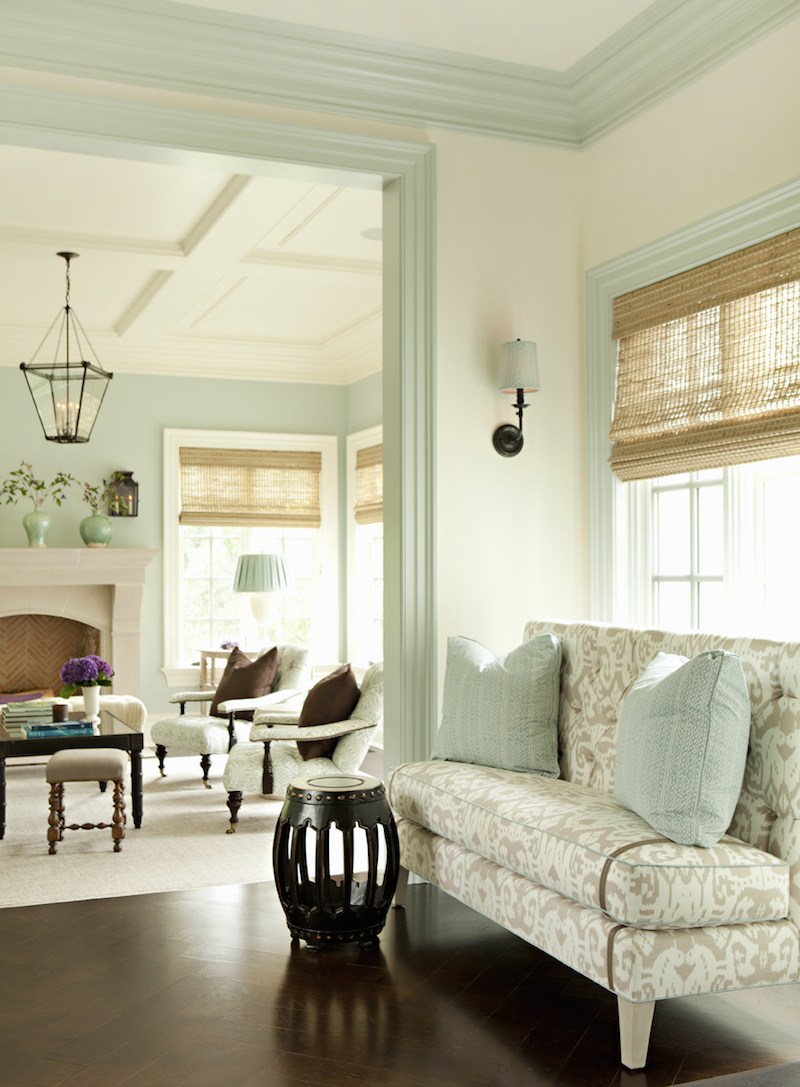 Mint green is another loaded word.
Sure… I've joked about walls looking like Crest Toothpaste. But really what it often is, is that the room is devoid of the necessary interest and thus, a minty green room can have a cloying toothepaste-y feeling.
Fabulous dining room by Marshall Watson – photo- Luke White – House Beautiful
Green loves other greens and it loves blue and neutrals too!
I mean, would anyone look at this and go, "Eww, hospital green!?
Get me outta here!!!" No, we call it "sea foam green." or "aqua-green" or "celadon green"
Vintage Celadon Hospital Green Ginger Jar
(vintage items may no longer be available)
A Celadon Ginger Jar by any other name would still be as wonderful!
Love this simple tone-on-tone green room or hall. It doesn't take a lot of artifice because just the addition of the beautiful paneled door and mouldings give this room elegance.
Phoebe Howard's magnificent dining room with soothing green walls
and mural in shades of hospital green
Okay, I've beat that hospital green dead horse into the ground.
You get it.
I promise. This is the last time I will subject your eyes to another gross looking hospital.
I wonder how much they had to pay her to smile like that.
Love this charming kids' room. Or it could be a guest room, too.
One of my favorite rooms from at least a decade ago from Martha Stewart.
Love all the blues and greens and the Oushak rug.
Same colors… but…
More of the same colors. Many greens and a beautiful teal. Why can't a hospital gown look more like this?
Why do you have to be sick and also have to wear the world's ugliest frock at the same time?
Crest toothpaste never looked so amazing!
At the wonderfully elegant Hotel St. James in Paris
Fabulous green and blue bedroom by Alessandra Branca. I adore the settee and silk damask pillows!
This is definitely a beautiful French Green. I don't think anyone would ever call it hospital green.
The moral of the story is that color is contextual. And the colors and furnishings surrounding it are essential to the success or failure of it.
For more beautiful green rooms AND many green paint colors please click here, here, here and here.
Well, get this. We're about an hour from landing and my laptop charger has been going in and out! Do I need that to happen? I've already scouted out an Apple Store about 2.5 miles from the hotel.
xo,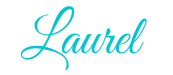 (Except for fugly hospital images, if images are not credited, it means that I could not find the original source. If you happen to know it, please let me know.)