Hi Everyone,
How are y'all doing this mid-January weekend? It's been either freeeeezing or mild this week. However, I have what I hope is a special treat for you to escape into for a bit of respite if you need that.
As for me, my son, Cale, surprised me with another visit this week! Now, I know he adores me, as I do him; however, the last two trips were not inspired by any desire to see me. No, he is headed on the journey of a lifetime but couldn't find his passport. He's been on the move since October.
It is amazing what can get accomplished when the motivation is there. lol In the end, he did get a new passport, just days before he departs for his trip.
Above is a photo of us, taken on Charles Street in Beacon Hill last Thursday. The color on the photo is a little washed out, so I made it a black and white image.
You might notice that I am not wearing a hat or gloves. It was about 40 degrees Fahrenheit, with calm winds, of course. But, considering that three days before that, it was about 12 degrees, 40 was practically balmy. Please also notice my brand new winter coat from Bloomies!
These fantastic items on sale here.
(If not interested, please skip ahead and go here.*)
And, let me tell you, this is the best coat I've ever owned.
In fact, I was actually HOT in this coat. Yet, it's incredibly lightweight, and the fabric is almost velvety to the touch. Plus, it snaps closed. I'm not too fond of zippers on coats. I always struggle with them.
If you're interested, you can find the coat here. I got the size 42 (US size 6), which fits perfectly.
(I don't know what the one reviewer is talking about. However, I haven't seen one feather and don't know how feathers could come out of this very tight fabric.)
*

Okay, back to the wonderfully superb interior design that's coming out of England.

But, first, we need some music. And, who better than Max Richter, a British composer known for his brilliant classically-based pieces. This one is Vivaldi – The Four Season's Reimagined, beginning with the Spring section. It starts out a little weird, but after the first minute or so, it is very beautiful and keeps getting better and better. I especially adore the part at 8:35. (Spring III)
Today, I'm going to share some gorgeous images, as well as links to the designers' websites and Instagram accounts.
We're going to look at the "cutting-edge" of the new wave of traditional British interiors, including some gorgeous "unkitchens."
Isn't cutting-edge of traditional interiors an oxymoron, Laurel?
Well, probably not, if you're from Great Britain. haha However, here in the USA, I have to say, pretty much, yes, you're right.
Based on what I've seen in the marketplace and many real estate listings, interior design in the US is largely stuck in this "transitional" realm that's neither here nor there. At this point, I'm plenty sick of it. However, these designers in the UK are artists whose work is original, quite often colorful, and yet firmly rooted in tradition.
Superb interior design coming out of Great Britain is alive and well.
Now, don't get me wrong. There are plenty of interior designers in the US who are doing amazing, creative work aligned with classicism. But, I sense that classical design is far more mainstream in England than here in America.
All of this was prompted by a kind reader who sent me the name of the first company, Artichoke.
I'm not sure how the company got its name, except the bulk of their work is kitchen cabinetry and design. However, they produce millwork and cabinetry for any room in the home.
Now that is an unkitchen!
This kitchen was a collaboration with the second designer on the list Max Rollitt. Some may remember my talking about him in connection to his gorgeous designs for upholstered furniture and interiors.

Please check out that beautifully hidden refrigerator. Also, notice how little is in it. lol
One more beauty from Artichoke.
But, for a lot more, please check out Artichoke's website here
and, Artichoke's Instagram, here.
The next on the list of superb interior design in the UK is Max Rollitt.
Some of you may have remembered this genius featured in a post or two. He deals in antiques, does interior design, and designs furniture. His designs are elegant and fresh.
Above is a kitchen designed by Max Rollit. Can you tell what's new and what is old? I bet you think that the worktable is old. Well, you're right; it is.
But, what about that fantastic blue dresser with the Carrara marble top?
Here is a closer view. It sure looks old to me.
You can see more of this kitchen here.
It was built simultaneously with the cream-colored cabinet it's next to. And, as you can see, masterfully, beaten up and painted to look genuinely old.
I've often thought of a cabinet company called:
The Old-New Cabinet Company.
They would specialize in making new cabinets that look 100 years old or more. Imagine your new kitchen with slightly crooked doors and drawers that stick somewhat. Then, there'd also be cracks and peeling paint. Cool, huh?
Americans would be suing their contractor. lol
However, back to Max Rollit, who also designs some divine furniture. You can see it here.
The yellow sofa is a Max Rollitt design for Ben Pentreath's home in Dorset.
Max Rollitt's new showroom parlor. I could definitely hang here with a cup of tea. However, they better cover everything in plastic first. I'm only half-joking.
Please check out Max Rollit's gorgeous Instagram here.
The following example of superb interior design is a company I happened on. They are Stevens of Norwich Plaster Works.
You know when folks say, "Well, they can't do what they did 200 years ago?
Well, that's not always true. Some artisans are keeping these fine arts alive.
But, what I love is that most of these designers are involved with each other. And that is true of Stevens of Norwich Plaster Works. They also make a synthetic jesmonite stone material they call Stevensons-Stone.®
And, this synthetic stone was used on Ben Pentreath's  Royal Pavillion building in the village of Poundbury.
I took the images above and below. Above is the cupula, that as you can see, was still under construction when I went to visit in 2017. For more about Poundbury, please read the post where I explain more.

This building was completed in 2018.

Above is the arch which Ben Pentreath took.
Via @travelpics302 on Instagram royal pavilion Dorchester Poundbury
Of course, having mentioned him twice already, the following example of superb interior design and exteriors comes from the architect, Ben Pentreath.
I'm sure that Ben is on every list of architects and interior designers from Great Britain.
Ben captioned this image on Instagram with "Help yourself to the candy jar." I adore this colorful room. It is both fun and classic. It's happy and colorful, but he manages not to go over the top. I think it's brilliant. My eye keeps going to those fantastic coral lampshades.
However, I know that some of you might feel overwhelmed by this. Please give it some time.
Ben, can also keep his palette neutral with the focus on the architectural detail, which is always in perfect scale, and historically accurate.
This is a vignette from Ben's massive renovation on an antique home, Chettle House, which you can see here.
You can see more of Ben Pentreath here.
There are two more young, extremely talented designers, and both are also antique dealers.
Most of you already know one, but maybe not the second one.
Jack Laver Brister AKA Tradchap on Instagram.
Jack has been renovating and decorating a home; I'm not sure where, but it looks like it was always like this.
It wasn't.
For instance, let's look at this bathroom below.
Above is mid-renovation.
And, here is the finished bathroom.
Remember this wonderful Tradchap bathroom with the Sandberg wallpaper?
Laurel, what about the wood floor in the bathroom?
I've had clients who've done it, and it is not uncommon in English homes. But, when I stayed in Northampton in June/July 2020, the 18th century AirBnB had the original pine floors in all of the bathrooms.
I would put a lot of poly on it and wipe any excess water up after bathing. Unless there's a flood, it should be fine.
Above is a bedroom before Jack got his talented hands on it.
The renovation is in the progress of the same room.
I love how the renovations take the rooms back to the 18th century!
More of tradchap can be seen in these posts
The final example of superb interior design out of Great Britain is designer Daniel Slowik, who is also an antique dealer.
His Instagram name is @danielpieckielonslowik.
Say that ten times fast! ;] Gosh, I'm not sure if I can say it once. So, I'll just call him Daniel.
Daniel got his start working at the venerable firm of Colefax and Fowler. His eye is fantastic. Plus, he's a damned good photographer. In fact, in a post from 2019, I have him as one of my favorite Instagram accounts.
Traquair London, UK via @danielpieckielonslowik on Instagram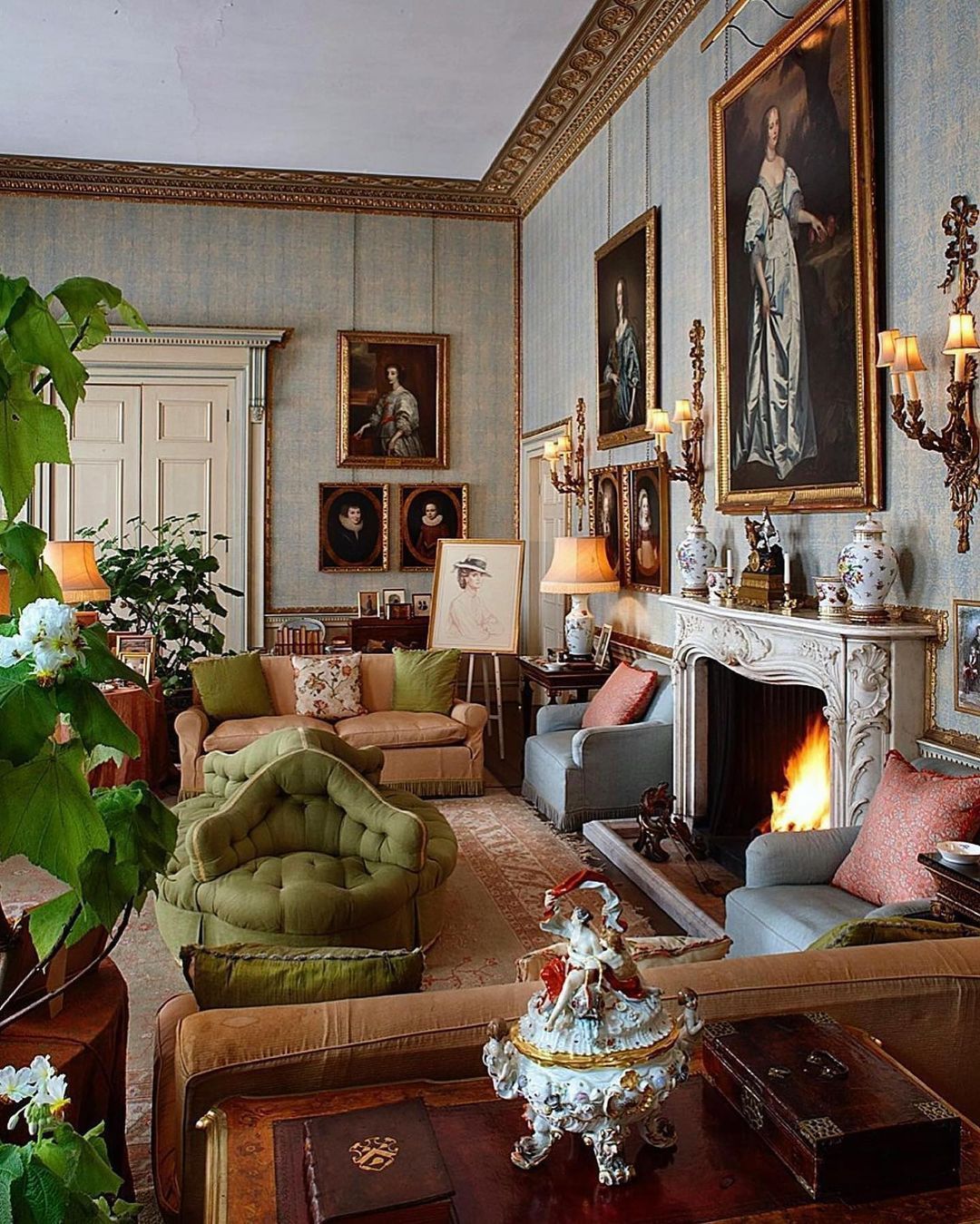 Above is a classic, traditional interior done by Daniel. Here, you can see the influence his tenure at Colefax and Fowler had on his design. What a gorgeous room!
I hope you enjoyed these superb interior designs by six of my favorite British designers.
I think looking at these rich and vibrant rooms is an excellent escape from the cold and pandemic doldrums we're dealing with once again. However, I read some encouraging news here in Boston, at least.
They actually test our wastewater and say that the levels of covid have come way down from where they were a couple of weeks ago. Oh, I hope so!
Please stay safe, warm, and healthy!
xo,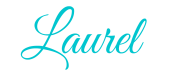 PS: Please check out the newly updated HOT SALES and check out the excellent Martin Luther King weekend sales.