***Please note at the end of this post is an important deadline***
Hi Everyone,
Well, here it is. This is the last Laurel Home Blog post for this year. Therefore, I thought it would be helpful to do a roundup of the 20 best laurel home blog posts 2020 – 2021.
However, before I continue, thank you so much for all of your darling comments from Sunday's post, where I shared many holiday images from my newly adopted city of Boston.
In other news, my son Cale has surprised me with a five-day visit!
The last time I did the best round-up was in 2019.
And, before that, it was 2014.
In 2019, I included the years 2015-2019.
So, for this post, I will do 2020 – 2021.
The 2019 posts went in terms of popularity. Or, rather, page views. But, does that mean it's a great post? Well, usually, but not always.
This time, the 20 best laurel home blog posts 2020 – 2021 have been selected based on what I deem to be the most useful and interesting content.
These are difficult decisions to make because there are over 200 blog posts during this time.
In addition, the majority of this time, we have been under the influence of the Covid-10 pandemic.
While most laurel home blog posts in the past two years have been designed as learning experiences (for me too), several posts have also been designed to entertain and/or provide comfort to get us through these difficult months.
The 20 best laurel home blog posts 2020 – 2021 are as follows and go from the most recent to the oldest.
November 14, 2021
12 Common and Hideous Decorating Mistakes!
This post is definitely in the top three posts of all time. In fact, the original post was from 2014, I believe. Then, I redid it a few years later and then again, last month. It's full of some of my best advice and is also a fun read.
***
September 26, 2021
Wallpaper – The Complete Guide to Avoid Screwing It Up!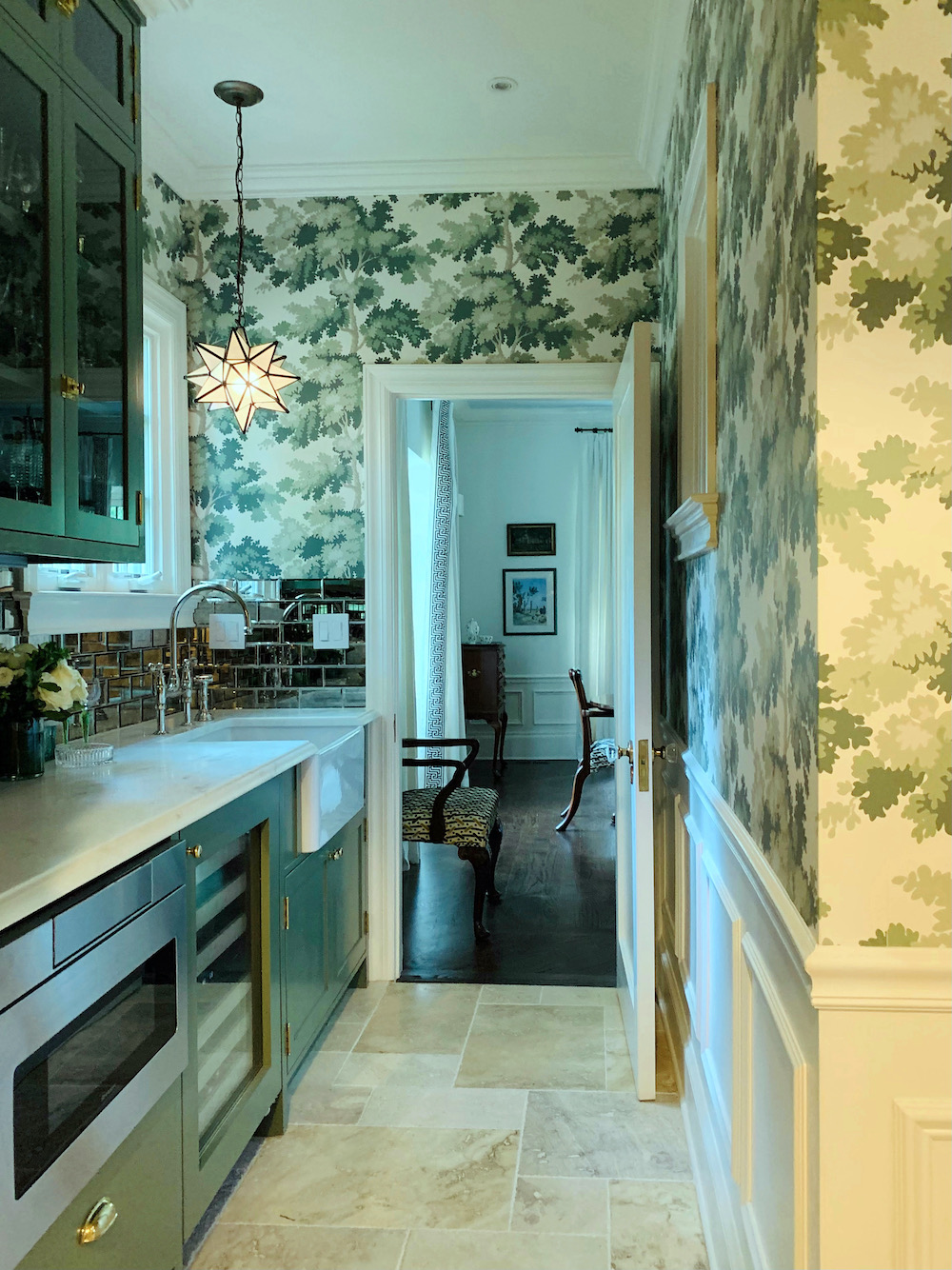 Many of you asked for a complete guide to wallpaper. Well, here it is! By the way, Mary's kitchen should've been on this list! 
***
September 19, 2021
Bookshelf Styling – The Ultimate Guide with Templates
August 15, 2021
Oh, man. This was a post I had wanted to do for quite some time. I knew it would be a challenge; however, it was tremendous. However, I'm quite proud of it!
***
Throw Pillows – Everything You Need to Know
photo: Stacie Flinner – via StuckonHue – throw pillows – Nobilis Tiger fabric
It is common practice to make fun of the "lowly" throw-pillow and the derogatory use of the term "pillow fluffer." Well, nothing could be further from the truth. Throw pillows can either make or totally destroy an otherwise good design. They are a lot more complicated than they first appear. This post breaks it down and reveals some of my favorite and affordable sources!
***
From June 29, 2021
The Ultimate Window Treatment Guide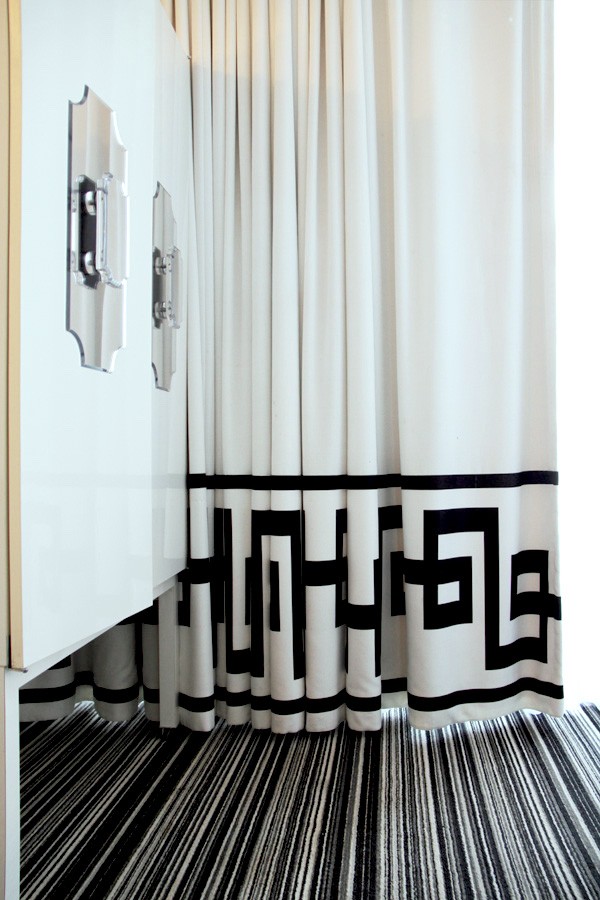 Fabulous interior by Kelly Wearstler. You can find a template for the trim here.
This is a post of many posts that talk about window treatments. It's definitely in my top 20 posts – period.
***
From June 27, 2021
The One White Trim and Wall Color That Works Every Time
Is there really only ONE white paint color that works every time? Well, you'll have to read the post to find out the answer.
***
May 9, 2021
The 9 Most Beautiful Blog Posts on Laurel Home
A River Landscape with a Figure by Marco Ricci 1710s
This post will most likely have many things to delight from some of my favorite Instagram accounts to beautiful classical art and interiors.
***
From April 25, 2021
Steve Cordony Style and How to Get It – High/Low
via @SteveCordony on Instagram
There is an older post on this list also devoted to Steve. That's just how brilliant I think he is. Anything he's selling, I'm buying!
***
From February 7, 2021
Brown Furniture – How to Make It Look Classic and Fresh
This is one of my favorite posts on the entire blog. Numerous examples convey how to use brown furniture to look vibrant, not tired, and dated.
***
February 3, 2021
Performance Fabrics for Upholstery – The Ultimate Guide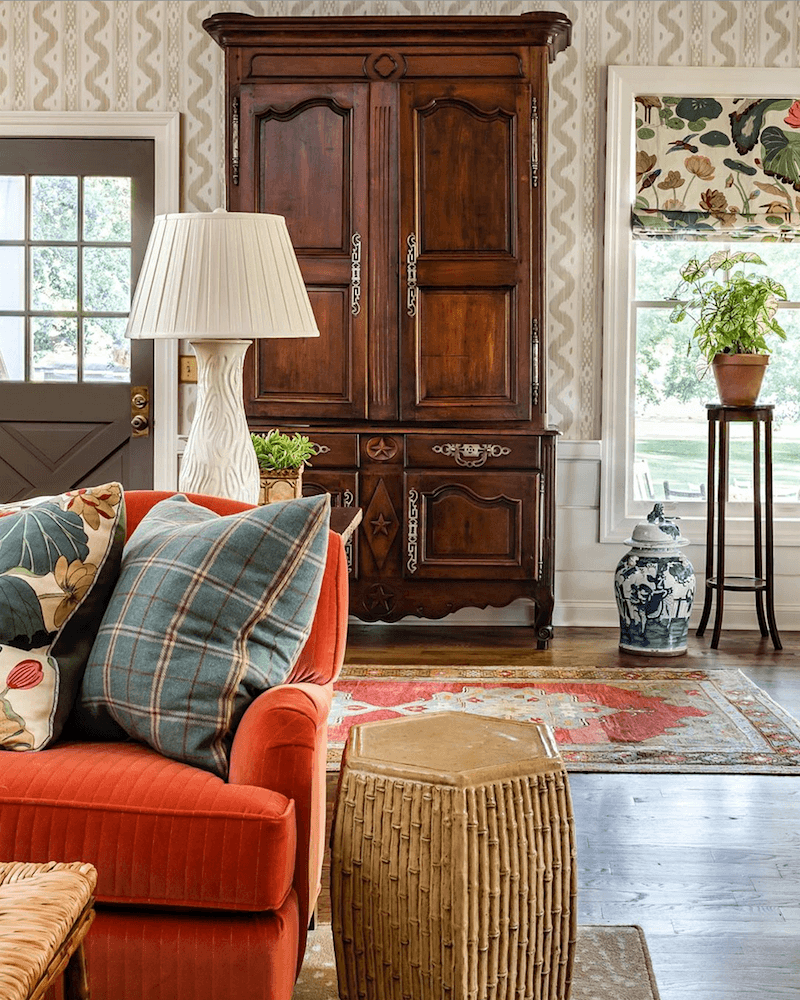 photo: Emily Followill
Quality, new furniture is expensive. And, nobody wants theirs to get wrecked. Performance fabrics have come a long way since the early days of Sunbrella.
***
December 19, 2020
50 Living Room Decorating Rules You Need to Know
This is a snippet of what's inside my guide 333 Difficult to Find Decorating Rules & Tips You Need to Know.
***
If you scroll down, you'll find out how to get this 150+ page guide for free. However, that's ending on December 30, 2021!
From August 19, 2020
The 21 Funniest Laurel Home Blog Posts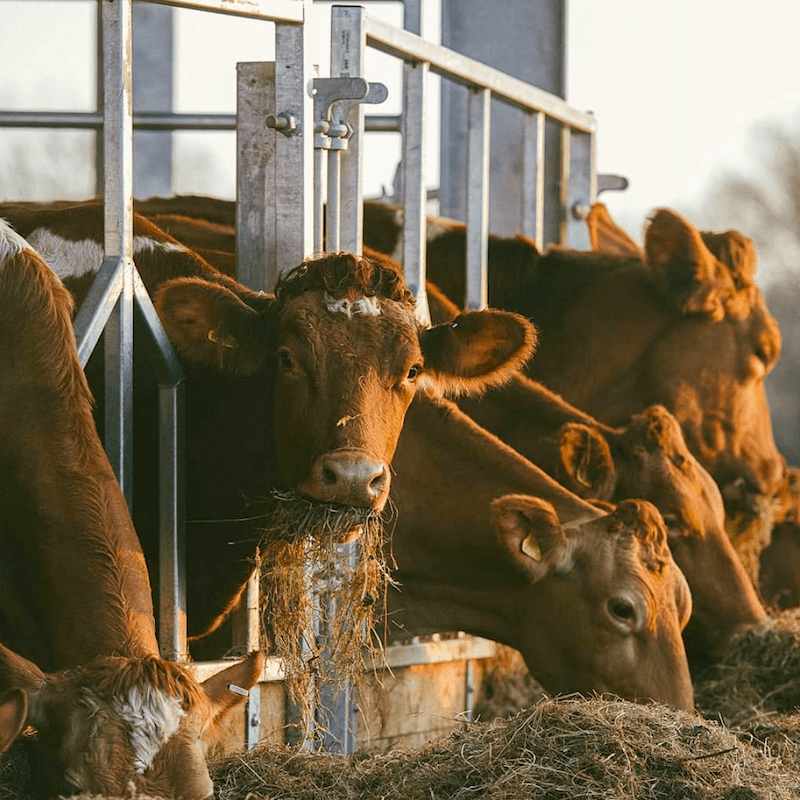 Hey, stop looking at me like that!
***
August 11, 2020
14 Common Home Painting Mistakes You Might Be Making
This post isn't quite as dull or punitive as it sounds.
***
July 5, 2020
The Number One Decorating Mistake and How to Avoid It
Great interior design and decorating takes a lot of knowledge and discipline. The post goes over the number one mistake. Oh, we all have made it.
***
From June 28, 2020
My 20 All-Time Favorite Benjamin Moore Paint Colors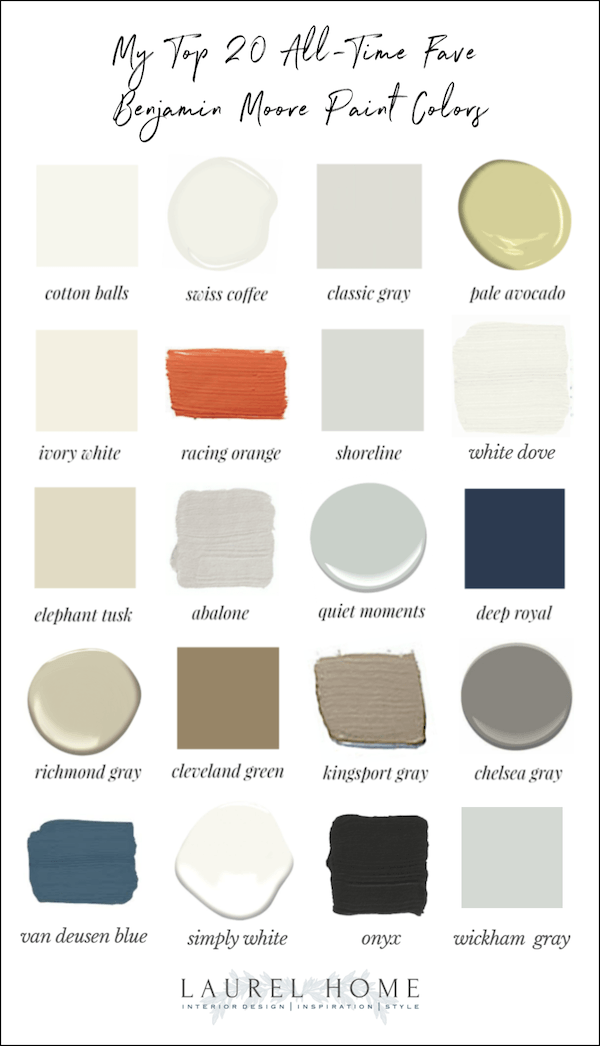 ***
June 11, 2020
The Best Neutral Color Scheme and How to Get It Right
Steve Cordony's exquisite living room at Rosedale Farm
Beige has gotten such a bad rap in recent years. And yes, most beige rooms are dreadful. However, Steve Cordony shows us the trick to decorating with beige and having it look sensational.
***
May 13, 2020
12 No-Fail Classic Kitchen Cabinet Colors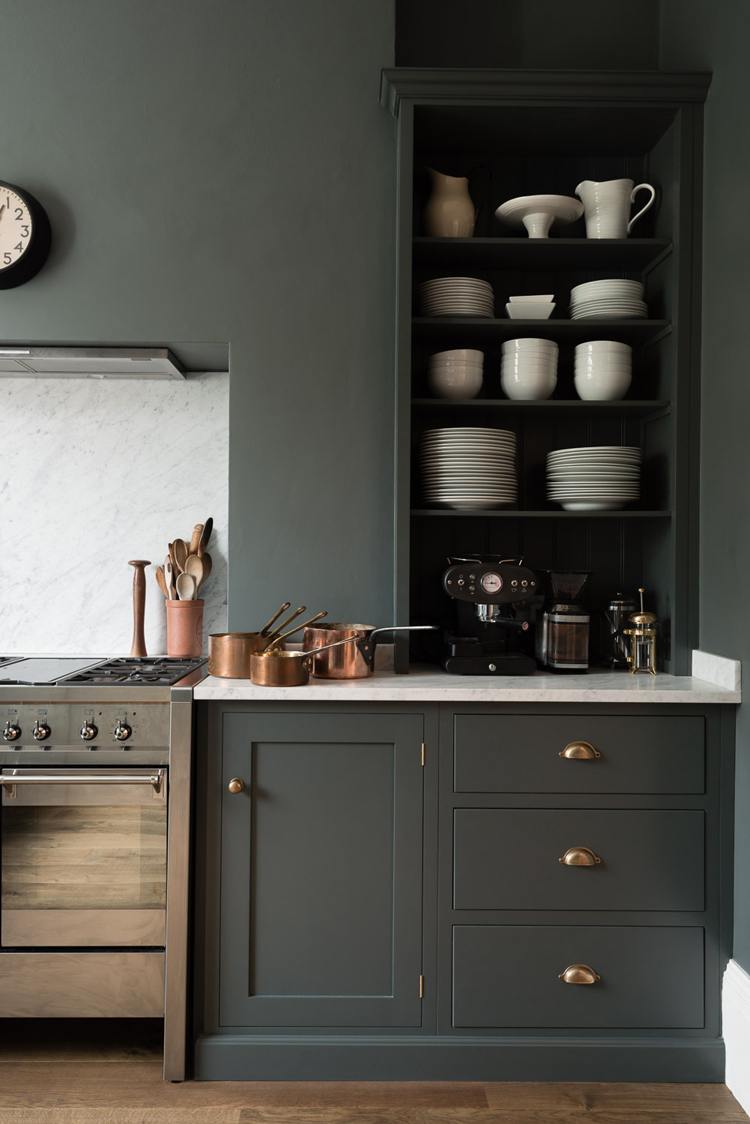 Kitchen design has evolved rapidly in the last decade. Or, maybe I should say, devolved. That's because my favorite kitchens are lovely but without a lot of fuss. This post features some of the best whites – very dark shades and some in the middle.
***
From May 5, 2020
20 Favorite Exterior Paint Colors + Doors & Trim
Henry Sprott Long & Associates – photo: Hector Manuel Sanchez
I guess the headline is self-explanatory. This was also a favorite post amongst many readers. Picking interior paint colors is difficult. And, it's equally tricky picking colors for exteriors, but for different reasons.
***
April 1, 2020
The Best Builder Upgrades You May Not Have Considered
These days, not all but many builders cut corners by putting up homes with the standard, generic features and little if any adornment. Over the years, when I was taking clients, I worked on dozens of these homes, and we added to or changed what the builder did with terrific results. This posts shares some I've done and some I've seen and love.
And, the final, but not least of the 20 best laurel home blog posts 2021 – 2020
January 19, 2020
Deconstructing Mark D. Sikes Brilliant Interior Designs
Mark D. Sikes is a designer. I'd hand over the keys to do my home. That is if I had a million-dollar, plus, budget. But, I don't, and the majority of you don't either. Still, there's no reason that if we can't afford the real thing, we can't recreate the look for a lot less money.
Please note: If you can afford Mark D. Sikes, please hire him! I am not suggesting that this is a substitute for his expertise and discerning eye for beauty.
I also recommend Mark D. Sikes' books and dozens of others in this newly updated book list.
***
***But, here's the important business I mentioned at the top of this post.***
December 30th at 11:59 PM is the deadline to get your FREE 150 Best Home Furnishings Sources on Etsy, AND a FREE 333 Rules and Tips You Need to Know guide. You need to purchase at least one of the other guides to get your freebie. (You can see all of the guides below) Following is a snippet about each one and a link that will give you more information, if needed.
(Clicking on the links will send you to the pages to learn more about each guide)
Laurel's Rolodex is a unique shopping guide that shares hundreds of my favorite sources and, especially for decorators and designers, tells you the best sources that sell directly to the design trade, especially for decorators and designers.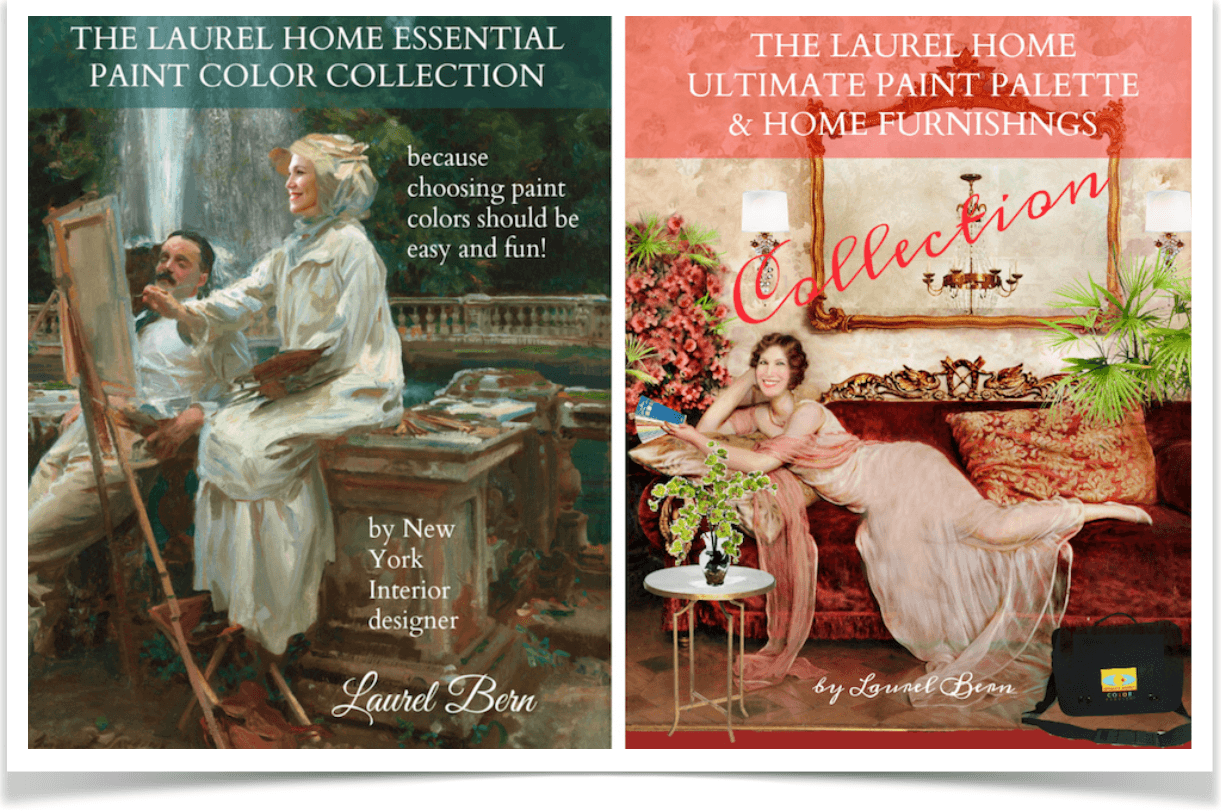 The Essential Paint Color and Palette Collection (two volumes)
This is a must-have guide for anyone struggling with paint colors. If you don't believe me, there are dozens of testimonials on the Palette Collection page.
Six-Figure Income Blogger. (This should be required reading for everyone who has a website and wishes to get the most out of it for their business) You do not need to be a heavy-duty blogger. But, once or twice a month consistently will do wonders for your business. But, it would be best if you learned some other things, as well. Believe me, when I say in the early years, I made every mistake and then some.
333 Decorating Rules & Tips You Need to Know – You can also pay only $59.00 for this essential guide, and you'll get a free Etsy guide, as well. There is so much information and much I've never seen anywhere else. The window treatment glossary alone is several pages.
Or, order the Etsy guide on its own. It's over 200 seriously cool vendors!
Etsy is known for exceedingly helpful, personable vendors and great pricing.
Note: Some prices will be going up on January 1st, and all free offers will end on December 30, 2021.
Also, please check out the newly updated HOT SALES pages. Some fabulous end-of-the-year sales are going on right now.
Well, guys, that's a wrap for 2021. I hope you enjoyed the 20 best laurel home blog posts from 2020 – 2021.
Here's wishing all of us a safe, HEALTHY, and prosperous year in 2022, full of love from family and friends.
xo,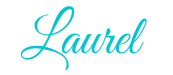 PS: If you are not interested or already have the guides, please be sure to check out the HOT SALES. This is one of the best sales periods of the year, and the widgets have all been updated, as has the main HOT SALES page, which announces some of my favorite sales in home furnishings.