Dear Laurel,
My name is John, and I've been following your blog for a while and love it.
My partner and I live in San Diego and we bought a house three years ago.
And, we still can't agree on exterior paint colors.
Our house was built in 1955. I'll send you some photos.
Here's the deal; everyone in our neighborhood has for their house color the following:
yellow
drab green
poopie brown
tan
or some sort of sage green.
My partner wants a masculine house. So, he thinks it should be a dark exterior house color. I'm not so sure. I just want a house that just looks good. Seriously, I do not care what the neighbors think. I already described what they had…
Could you help? I know the colors that are there now, aren't so great. But, I'm afraid of a dark house color. However, I trust your opinion in regards to color.
Of course, feel free to use us as an example, on the blog.
Thank you,
John
***
Hi John and Everyone!
John actually sent me this email two days ago, along with a few photos of his home in San Diego.
Ahhhh, it seems like a decade ago. But, I was just in San Diego in mid-January of this year  And, I very much enjoyed my time in this eclectic, vibrant, and sophisticated city in southern California.
San Diego has some of the best weather in the world, not just the US. It is over-all, dry, and mild. Of course, it can get quite hot, but not like Texas. And, of course, it never goes below freezing. Actually, I don't want to know if that's true or not. haha
Let's first take a look at John's home in San Diego.
That's a sweet house.
I realize that this is San Diego, but one thing upfront that I think will make a huge difference is landscaping.
Okay, John forgot one color in his list of neighborhood colors.
Baby Barf Beige. Although, this house is actually more like a creamsicle but lightened 50%.
And, with blue trim too.
Well, John and his partner already know this color scheme is not working for them. It's tired and dated.
Architecturally, this home is not going to turn any heads. However, is it possible to make this place a showstopper? You never know. Paint can do miracles.
Since I am starting this post only hours before publishing time, it's a high wire act without a net. But, hey, it's only paint.
So, let me pretend to brainstorm what paint colors might be better. ;]
haha. I already have an idea.
However, many times when I used to work with clients, I had no idea. So, I would look for clues, and we have some here, as well.
John's partner said he wants the house exterior to look more masculine.
I agree wholeheartedly with that. And by masculine, I am thinking dark and hunky. The reason for this is, this house needs some drama. Right now, it looks like granny and her sister are living here.
Oh man, am I going to get flack for that. I know that at least a third of you out there are grandmothers. And, I'm certainly old enough to be one and have been for a very long time. Hell, there are great grandmothers younger than me.
When I say granny, I mean all of the grandmothers who are no longer with us. And, of course, it wasn't all of them, either. For more about "granny decor, please check out one of the most popular posts on this blog.
Laurel, aren't dark houses kind of trendy, right now? Won't people be going in 30 years: "Hey, look at those dark exterior house colors, they're so grandpa."
Very funny.
Well, that could happen. But, who cares? Just paint it something else.
Let's stay on track here with our dark exterior house color idea.
Here's what else I do at this point and especially if I'm stuck. I go searching for inspiration.
I find it incredibly helpful to see if someone else has already done my idea. Sometimes I've already seen my idea but just need to see more of it.
In fact, we can start right here. In this post about the best paint colors for exteriors, are some dark houses.
And, this is a good post too about 12 wonderful exterior home makeovers.
However, the post that I think may give some terrific ideas is this one about the best colors that go with red brick.
One reason, the red brick post is so helpful is because I introduced the Benjamin Moore color tool. We're going to use that in a second.
In addition to my blog, of course, there are other blogs and inspiration. For that, I always go to Pinterest. There, you can put in your search terms. When you find an image you like, scroll down because Pinterest will show you dozens of other images that resemble the one you're looking at. It's bloody brilliant.
This dark house exterior color is handsome, but I'm thinking of a shade, just a little lighter; more like a deep, rich cool, charcoal. But, not one that might go violet.
Benjamin Moore blue note 2129-30 is a charcoal that is really a navy but, with a lot of gray in it.
The McCaw.studio – San Diego -the little black house
I like this dark, blue-gray color.
I also love this charcoal gray townhouse with trim painted Benjamin Moore Onyx. Onyx is also one of the 144 Laurel Home Essential paint colors. For more information, please go here.
One thing to remember about dark paint colors. It depends on the light, but often-times they look lighter outside.
I also messed around with the Benjamin Moore Paint Color Tool.

Okay, are you ready to see what I did for my dark exterior house
color palette?
I made two versions. The only difference is the door color.
I know! I can't believe it's the same house.
Oh, Laurel, what did you do? What colors are these?
Pleeeeease calm down. ;] We will get to all of that in a sec.
Let's first look at version #two.
I thought it might be fun to do a bright yellow door. It depends on John and his partner's personalities and design aesthetic.
But, also what's making a big difference is the landscaping and flowers.
I should've done one without any landscaping. However, I think it makes a huge difference. It's essential for the garage wall with the lone window. And, it could be bushes or a trellis with something climbing. But, whatever it is, it should be great for the dry, warm climate of San Diego.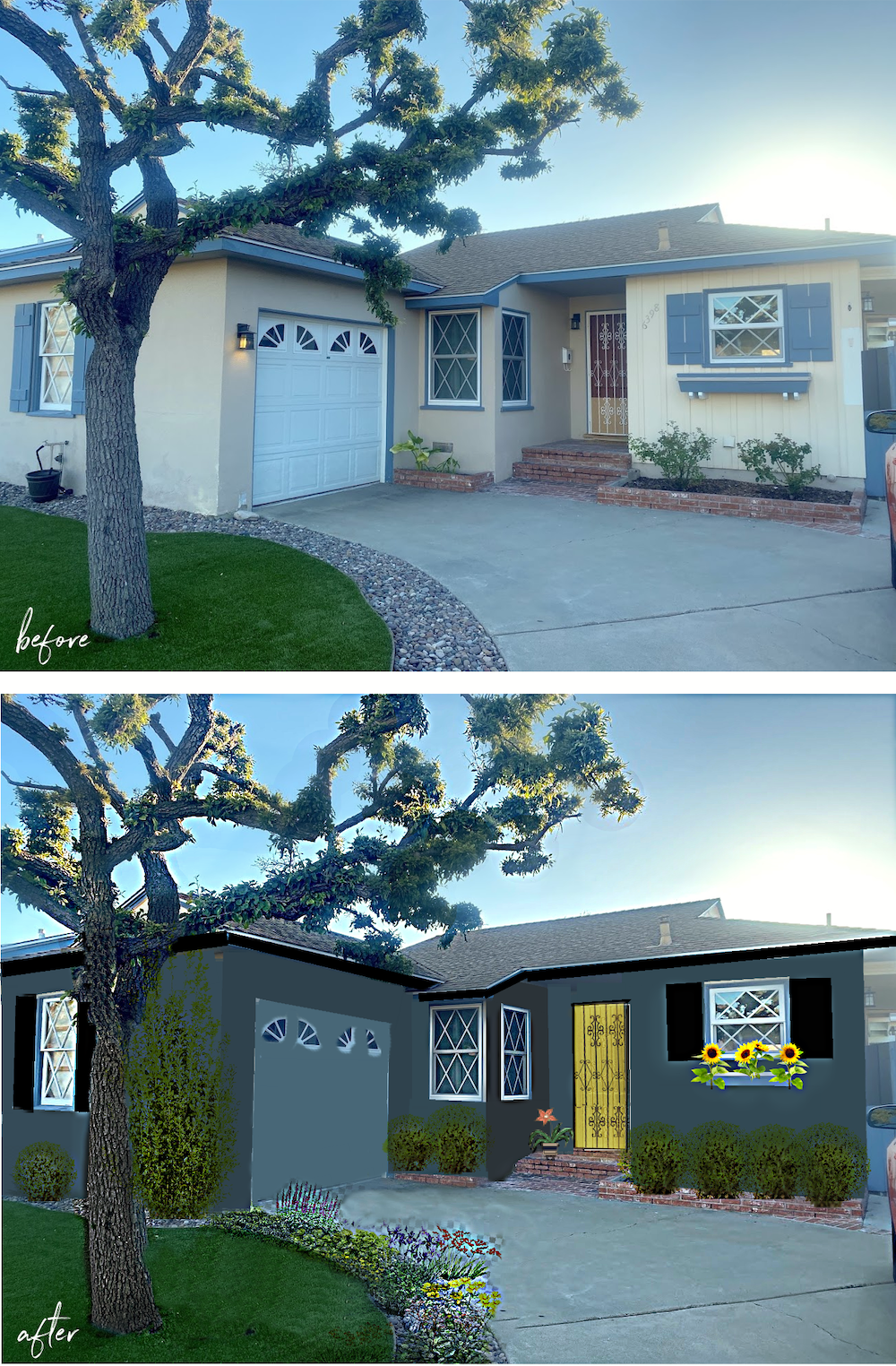 Here is the before and after with the yellow door. Please pin these to Pinterest for reference.
The body of the house is all one color, but I simulated shadows by making some areas darker.
Okay, let's begin with how I did this.
The Benjamin Moore program is difficult to do with your own photo. However, I suppose I could've done it first with that and then cleaned it up in Picmonkey.
Instead, I did the entire graphic in picmonkey. It's a little messy, but you get the idea.
My favorite part is how I manipulated the door to have the iron door painted black instead of white. And then create two colors for the doors.
If you're interested in learning how to use Picmonkey, I created a Picmonkey tutorial a while back. Some things may have changed a little. However, it's very intuitive. I've never read anything or taken a course. But, the tutorial I wrote will give you some ideas that took me a while to discover.
Benjamin Moore Lemon Grove 363
Benjamin Moore Newburg Green hc 158 might be a good front door color.
Benjamin Moore lead gray 2131-30 is another lovely gray for either.
Both of these paint colors are in the Laurel Home Essential Paint Collection.
Above is a board from the palette portion of the collection, which includes 39 other boards.
Oh, there's the yummy Kelly Wearstler trim. Please go to this post about making budget window treatments look expensive, if you'd like to see a template I created for it! That was another fun challenge.

The shutters and everything that's blue in the current house is painted black in my rendering.
Below is an interesting lesson. The bottom image caught my eye as a terrific color.
But, guess what?
via Green Plum Design Blog
Lovely coastal home painted Narragansett Green by Benjamin Moore. But yes, all three images are the same house painted the same color. I can't drive this point home strongly enough. Never select a paint color strictly from a photo. This is why when I'm asked, "What color is that?" It's like chalk squeaking on the chalkboard.
Other body color possibilities include Benjamin Moore blue note 2129-30
It's a very grayed-down navy.
Soot is the darkest charcoal with a slight blue undertone.
This is very close to the above Narragansett Green.
Benjamin Moore Midnight 2131-20 is another lovely almost black color for the body of the house.
This looks terrific with the Lead Gray below.
Lead Gray 2131-30 (body or door)
I brought the black down so you can see them together.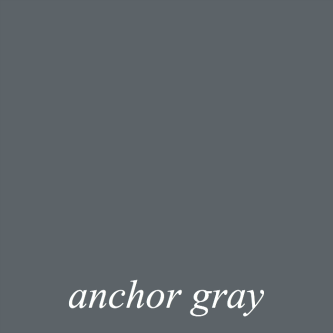 If those almost black shades prove to be too dark, then Anchor Gray is another possibility.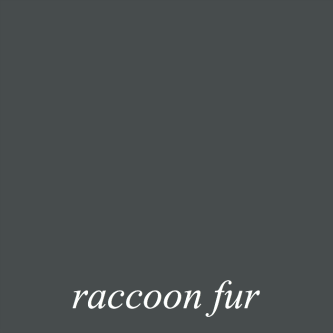 And, of course, no post about dark exterior paint colors would be complete without Nancy Keyes' exquisite garage painted in Raccoon Fur!
Please follow Nancy on Instagram if you're aren't already. I love everything she does!
Body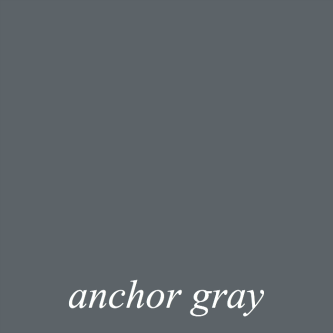 Garage
And two other terrific charcoal gray paint colors.

Farrow & Ball Down Pipe
Rocky Coast by Benjamin Moore
Please pin to Pinterest for reference
I hope you've enjoyed this post about dark exterior house colors. And, hope you found my process helpful.
But, a reminder. Always, always make samples! (for myself too!)
And, look at them in many different lighting conditions. In other words, don't just go full steam ahead on my recommendations. Your perfect color might need to be tweaked. But, these colors are a good starting point.
For more colors, if you don't already have it, please consider getting the Laurel Home Essential Paint and Palette Collection.
xo,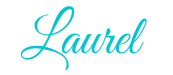 PS: Please check out the newly updated HOT SALES. And, time to make your wish lists for early access for the Nordstrom Anniversary Sale. It can't get here quickly enough. I need my La Mer before my face falls to the ground. haha