Dear Laurel,
I'm so upset. This is about some ceiling lanterns just installed in our double-story great room. I hired who I thought was a competent interior designer.
She said because of the room's height of 18 feet, we would need some super-large ceiling lanterns. So, she suggested the Darlana XX Large lanterns.
They're pretty simple in design, and my decorator said that at three feet wide and over four feet high, they'd be perfect.
They arrived several days ago on a truck and had to go in through the patio French doors because the boxes wouldn't fit through the front door.
The front door is 42″ wide.
Feeling uneasy, I had to leave the house shortly after they arrived and returned four hours later. The installers, who were just leaving, tore down the road past me. I wondered why they were in such a hurry. I dropped some groceries in the kitchen, walked into the family room, and instantly felt ill.
Oh, you know what's coming.
You knew two paragraphs ago. These ceiling mausoleums lanterns are a joke that's not remotely funny. I mean they are cartoonishly HUGE! With S/H installation and sales tax, we're talking well over $6,000!
I was in tears, and shortly after, DH walked in the door and went, WTF are those skeletal coffins doing dangling from the ceiling? Is that some kind of Halloween prank?
Naturally, I called the decorator up immediately and left a message. I wasn't expecting a call back that evening, but I would've thought she'd respond sometime the next day.
Nope.
Near the end of the following day, I realized I still hadn't heard back, so I emailed her.
She emailed back about 20 hours later and said. "Oh, I understand this so well. It's just because they're new and you're not used to them. It's quite common and happens to me, too. You need to give it a couple of weeks, and I promise you'll come around to loving them."
I told her she needed to see them, but of course, it was Friday. She said she'd have a minute on Tuesday afternoon to pop by. This is one week after they were installed.
She arrived 15 minutes late– all smiles and fake charm. Then, before her eyes could possibly have come into focus, I heard:
OMG, these are FABULOUS! So chic! I adore them!
[liar]
No, I didn't say that, but I told her that instead of getting used to them, I hated them more and more each day. I told her I'd like to send them back to Visual Comfort.
She said she could. However, she wouldn't be able to refund the 20% restocking fee, installation, uninstallation, and shipping fees in both directions. Plus, sales tax.
I asked her, "Are you trying to tell me it'll cost over $3,000 to return these hideous things?"
She said, "Yes, that is what I'm saying."
Laurel, doesn't she bear some of the responsibility for this decorating disaster?
Sorry for this lengthy rant. Maybe you can write a post about it.
Lanna Turner
***
Oh wow! Before we go over what went wrong with these ceiling lanterns, thank you all so much for your votes for my wallpaper door combination for the downstairs entry. The overwhelming majority of you chose the India mural with deep teal doors. I love that combo, too!
Laurel, what's happening with the killer spiral beast?
Thank you for asking. I'll report back on Monday with an update.
Okay, let's go over Lanna's problem. Incidentally, Lanna is a fictitious reader. However, over a decade ago, I had some verrrrrrrry entitled, young clients for only a few weeks (blessedly). They did order some gargantuan ceiling lanterns against my advice. Months later, their contractor, a friend, told me they looked ridiculous.
Does the decorator bear any responsibility?
In my opinion, yes. That IS why these trusting people hired her!
It's also one of the reasons this business is so incredibly difficult. I've never had a client who would pay to send something back. However, I was honest. I never said something was fabulous if it wasn't. I most likely would've refunded her money and eaten the restocking/shipping fees.  A couple of times, I sold mistakes on Craig's List or kept them for myself. There were only a half dozen bad losses; the rest were relatively minor.
One option for Lanna is to maybe paint the black fixtures a lighter color.
.
So, how could this disaster have been avoided?
Well, it begins with knowing the basic rules and then putting them down on paper.
For something like this, if I couldn't figure it I might've made a three-dimension template out of cardboard or heavy paper. Visual Comfort will send a two-dimensional template. However, that's a fancy way of saying "lifesize line drawing." It might help, but nothing helps as much as seeing the piece's mass in 3-D.
Another critical piece of information that you wouldn't know unless someone told you or they specified in the specs is as follows: Light fixtures with a drop are measured from the lowest point up to the top of the ring that connects to either a chain(s) or rod(s) that attaches to a canopy on the ceiling.
One other thing I need to caution you about quite emphatically is to tread very carefully when reading advice on the Internet.
And that includes advice from the manufacturers and vendors. I'm sure you know this, but it's a good reminder.
Incidentally, I review these rules in the 333 Rules & Tips You Need to Know Guide. And, I have covered this topic of living room lighting rules in depth here. 
I will not repeat it here; therefore, if you want to read more about the topic, please check out that post! Of course, there's even more in the Rules & Tips Guide!
Ceiling lanterns, in terms of size, have different rules than chandeliers.
Chandeliers, unless they're in a bowl, have arms. Lanterns are either square, rectangular, or round.
This more solid shape is heavier in feeling than most chandeliers with space between their parts.
My rule for chandeliers for small and medium-sized rooms nine feet and under is to add the sides of the rooms to get the diameter. For example, a dining room that's 11′ x 15′ would require, a 26″diameter chandelier.
There's more about this in the living room lighting rules post.
Still, this is only a guideline. The diameter should be a few inches larger or smaller and be totally fine. But, an 18″d chandelier would be too petite, and a 38″d chandelier too big.
If in doubt, I would go a little smaller.

My client in Bronxville ten years ago had this 24″ chandelier in her 18′ square dining room with ten-foot ceilings and over a 72″ dining table, and it was fine. Everything else in the room was new.
So, what are the rules for ceiling lanterns?
The first rule, and it's a pretty hard and fast rule, is there should be a minimum of seven feet between the bottom of the piece and the floor. If there's a crystal drop on the bottom, I'll let you take off 4″ for a minimum of 6′-8″.
Still, if your piece is on the heavy side, I recommend the minimum be a little higher than seven feet.
So, how do you figure out the size of the lantern?
***A ceiling lantern should be about one-half the width (or a little less) of a chandelier for the same space.  After you hit ten feet, you most likely won't have to worry about the height of the piece. It's the diameter that needs the most careful attention. Usually, ceiling lanterns are taller than they are wide. So, if they're too wide, they will likely be too tall.
For halls, I would do no more than 13″ wide for a 3′ – 5′ hall.
This is such a good topic because I've never found anyone discussing this.
I was just looking at Visual Comfort.
I've always loved their Holborn Lantern. The SMALL Holborn. The small Holborn is 14″ wide, a great width for most rooms eight to ten feet high.
But, here's the problem. Their small Holborn should be labeled "medium," not small. Small is misleading. It is not small.
Another issue with square ceiling lanterns is the viewpoint. If one is looking at them from an obtuse angle, they are going to appear significantly wider.
As you can see, if you're viewing the Holborn from a 45-degree angle, it is going to appear much wider than if looking at it straight on. Most of the time, there's going to be at least a small angle.
This is especially noticeable with the Large Holborn. Visual Comfort is fantastic because they share so many in situ images. Please look at the images using the Large Holborn and tell us what you think.
In most cases, while I love the fixture and the rooms are lovely, I feel this ceiling lantern light overwhelms the space.
I don't feel that with any of the vignettes featuring the small Holborn.
Above is a comparison of the small and large Holborns. However, did you notice they made the canopy larger even though they say the dimensions are the same?
Therefore, below, I created a corrected version.

There's that's better. Or rather, it is what they're saying it is. By the way, this size ceiling lantern would be perfect for Lanna's 18'high 300 square foot family room.
That's because for every foot of ceiling height over nine feet, you can add about one inch of width to the fixture, starting with a base width of 9″-13″. So, for an 18-foot ceiling, a lantern would be about 18″ wide up to about 22″ wide at the most.
Again, these are approximations because there are other factors such as height, shape, heaviness of the piece, and color.
But, Laurel, the small really does look a little dinky next to the large.
Yes, it does, but is it?
Look at one of my other favorites, the Ballard Designs Piedmont Lantern.
Some will remember it from this job from a few years ago.

They are the perfect size for this eight-foot-high ceiling in a good-sized dining room and kitchen.
Okay, let's compare the Piedmont to the small Holborn Ceiling Lantern.
Does the small Holborn look dinky now?  No, it doesn't. Could it have replaced the Piedmont?
Well, I wouldn't, because it's going to be too tall with the decorative piece over the body of the lantern. The canopy is 3-5/8″ + 34.5″ fixture height + 30″ above 30″ table height = 98″ if we deduct 1/8″ from the height above the table. That is if our chain will allow that. But, even so, our ceiling height is only 96″.
Would hell freeze over if the ceiling lanterns were hung 28″ above the table?
Probably not, but why risk it? Maybe it looks better at 32″ above the table. Now what?
We will continue this Monday evening to answer questions and also look at what I'm planning to do downstairs.
In the meantime, below is the lantern I adore, which comes in five sizes.
But, but, but…
Remember when I cautioned you not to believe every measurement you see recommended on the Internet?
For extra credit, please tell us in the comments what is (hideously) wrong about the recommendations above.
And for extra-extra credit, please say which size lantern from above will be best for my downstairs entry hall. The ceiling height is 9′-1″or 109″. Please remember that there needs to be an allowance of 84″ between the bottom of the fixture and the floor.
One other thing is that we need to allow another 4″ for the canopy and at least one ring.
I look forward to hearing your replies in the comments.
***note: 3:30 ET on Sunday. Guys, what's with the neggy comments today?


(Maybe y'all are in a mood because of the time change. I know, it's seriously sucky and messes me up, too.)

However, let's try to stay positive, and trust that whatever decisions I've made, I've had the life experience at 67.75 years of age to do what's best for me. 
xo,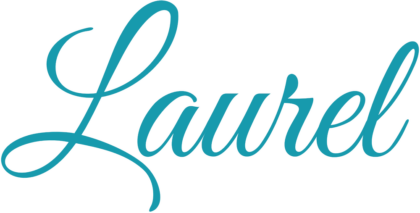 There is now an Amazon link on my home page and below. Thank you for the suggestion!
Please note that I have decided not to create a membership site. However, this website is very expensive to run. To provide this content, I rely on you, the kind readers of my blog, to use my affiliate links whenever possible for items you need and want. There is no extra charge to you. The vendor you're purchasing from pays me a small commission.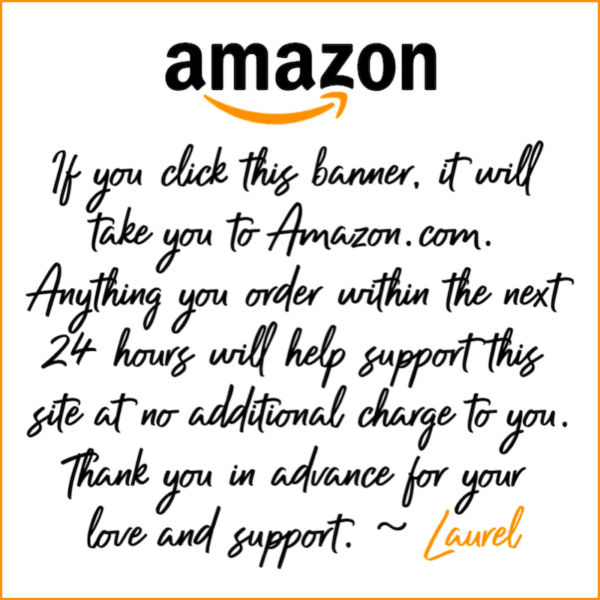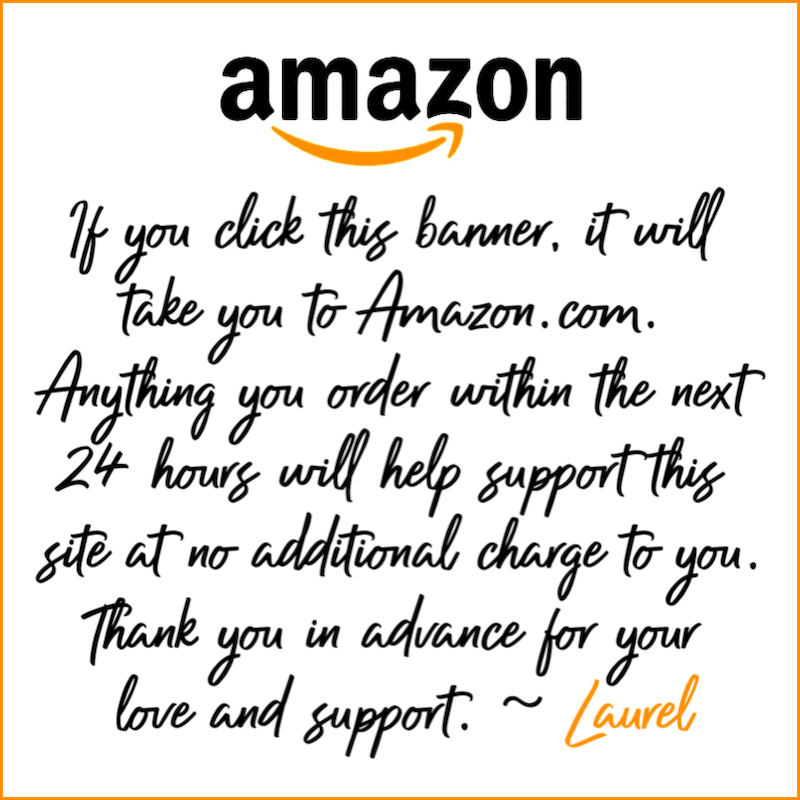 To facilitate this, some readers have asked me to put
A link to Amazon.com is on my home page.
Please click the link before items go into your shopping cart. Some people save their purchases in their "save for later folder." Then, if you remember, please come back and click my Amazon link, and then you're free to place your orders. While most vendor links have a cookie that lasts a while, Amazon's cookies only last up to 24 hours.
Thank you so much!
I very much appreciate your help and support!