Dear Laurel,
Fine. Call me a clueless idiot. I had no idea. NO IDEA how much it was going to cost to furnish this place!
A couple of weeks ago, I called our local Draperies Plus place. They came out and measured the windows. Then, I went to the store and picked out curtains and shades for the living room, dining room, family room, kitchen, office, two bathrooms, master bedroom and guest room.
We're having our first child in four months, so the nursery is a separate thing for now.
Well, let me just get to the point.
The estimate, Laurel. Are you sitting down?
The estimate for all of the window treatments– curtains and shades with installation is
$29,953.27!!!
This is for 21 windows. I don't know what I thought it was going to be. I don't know.  Maybe a third of that? Something like $10,000– tops.
Please don't tell me to sew them myself. I don't sew. My mother doesn't sew and neither does my sister.
And not to be too picky, but I don't want anything cheap looking.
Is there a solution? A lot of your readers, I'm sure would like to know if there is.
Best,
Sally Singer
*********
I truly don't think that Sally is a clueless idiot. But the reality is that custom window treatments are very expensive. And actually, that number could be double or triple that number.
First of all, if one goes to a place like Draperies Plus, you are going to pay full retail.
Don't let that name fool you. It's the same with Calico Corners. The fabric prices are okay but they're going to get you with the labor. And it's fine if you want to go that way. They do EVERYTHING. But just be prepared to dig deeply into your pockets.
If you can find a seamstress with a workroom in her home, you are going to save a bundle right there. But I would caution anyone who's lacking in experience to probably not go that route.
Before I go on… I realize that a number of readers are professional designers and there are also some fabulous window treatment workrooms represented here.
I want to make it perfectly clear that if you can swing it, there is nothing like custom curtains, drapes, valances, shades, etc. That is because these are going to be crafted by hand and a great workroom is going to craft your window treatments with love and pride in the work that they do. And so many details can be customized. There is a choice of lining… on and on…
But, I fully get it. I would not be able to afford custom window treatments for an entire home either.
As for sewing your own drapes.
Well… get this. You do not need to know how to sew or even own a sewing machine.
That's right. There are tutorials all over pinterest for no-sew drapes and shades.  Are they any good? I have no idea. lol
How do you make a curtain without sewing?
But, but, but… if you don't want to end up spending 30k at the chiropractor, you will be needing a table at least 8 feet long, dedicated to this project.
However, take heart, all is not lost.
You can have your curtains and still eat your cake too.
How?
Well, we have touched on this before, but today, I'm getting into it in a larger way.
Ready-made curtains and drapes.
BTW, the terms are used interchangeably and I'm fine with that. But just so you know, generally a curtain is a lighter weight panel that is unlined and a drape or drapery is lined and heavier.
READY MADES, LAUREL?
Really???
Yes, really, but we need to go over some things so that you get the look of custom without the hefty price-tag.
Let's begin with the hardware for the curtains and drapes.
That's our foundation.
99% of the time, I use a custom wrought iron rod.
For those who own Laurel's Rolodex, I divulge my fabulous source.
And while this source is very reasonable for a totally custom hand-made product, they are not inexpensive either. And if you need a lot of them, along with the brackets, finial, rings, etc. it's going to end up in the thousands.
PLUS, you absolutely need to have a professional installation. This needs to be embroidered, framed and hung above your bed.
As for the hardware, I went searching for the best alternatives to hang the curtains.
Here are some important things you need to know:
Most drapery hardware that one finds online have adjustable rods.
Adjustable rods suck.
And here's why.
To make the rod larger, it needs to be telescoped out and one end is going to be thicker than the other. Sure, it's probably less than a 1/4 inch, but it's noticeable and may make your drapes not hang evenly. (if you are using rings)
Trust me on this.
Hey, maybe that's why the curtains are covering up the rod. Now, we're onto something.
So, here's the deal. If you have average windows, you can use an adjustable rod and not adjust them.
Therefore, if you need a 48″ rod, get one that BEGINS at 48″.
This rod set from Pinnacle comes in a bunch of sizes and one of them begins at 144″. So, if you have an extra long window, you can do a nice long rod without telescoping it. You will need to have at least one extra bracket in the center, however.  This particular one comes in a bunch of finishes.
I also love that telescoping bracket. BRILLIANT! These also come as double rods if you are doing sheer curtains under your drapes.
But what if you find a fabulous curtain rod but it doesn't come in the finish you want?
Aha. Well, this takes a little presence of mind, but you'll need to paint it.
If it has a flat surface, no problemo. If it has a shiny surface, you'll need to sand it a bit and maybe put some primer on it. I wouldn't stress about it too much.
You can first spray paint them but that will look too flat and fake, so then I would go over with a couple of shades of rub 'n buff.
There's a widget coming up with other examples of what I think is pretty nice looking in terms of drapery hardware.
Do not stress too much about the brackets, in terms of their beauty or lack of it.
Unless it's a long rod, with a center bracket, you don't see them!
They don't need to be glamorous; they just need to hold the rod up!
And getting the rod to stay up and be straight and all that jazz is why you need to hire a pro.
The exception would be if you hang the rod from the moulding. You can do this if you have a very high ceiling and your windows go up. Otherwise, if you have an 8 foot ceiling and the windows are at the standard 7 foot mark, then no.
Moving onto the curtains and drapes themselves.
Beginning with the length.
Unfortunately, the folks who make these ready-made curtains didn't get the memo.
We're not hanging drapes at 84″ unless the ceiling is only seven feet. And yes, I worked on a home that had seven-foot ceilings. You can see it here.
If the ceiling is 96″ (eight feet) and there's a crown moulding that comes down about 4 inches, then you'll need approximately two more inches to allow for the thickness of the finial, rod and the rings.
If you would like your drape to break slightly on the floor then the proper length is 91″; otherwise, 90″ is good.
***Please note*** If your crown moulding is smaller, you'll need to adjust for the length accordingly. If there is no crown moulding, I would still leave about 3 or  inches of breathing room.
But Laurel… Just one problem. The drapes are NOT 90″!
I know. They should be, but they're not. One day, God willing.
So, here's the solution. You get the next size up. Or if that one is out of stock, you get the next size up.
And then you take them to the tailor who should not charge more than about 30-40 bucks (per panel) to hem the curtains.
The next piece of business is what we call "the header."
The top of the curtain or drape.
Here's where it can be a little dicey.
The two most common headers are rod pockets
pocket drape with a Kenney Turino rod and finial.
I am absolutely fine with those. And you'll save a bunch on not having to get the rings. It's definitely a casual look.
A rod pocket is fine as long as the drapes are stationary. Same goes for tab top. You do not want to have to try to move a tab top or gathered curtain across the rod.
But, here is what I would avoid, if possible.
The Belgian linen drape, itself is wonderful. It's from West Elm which is one of my favorite sources for ready-made drapes. And Pottery Barn too. And don't forget to look at Pottery Barn Teen. More about that in a sec.
So, what's the problem?
It's that weird box pleat that looks like it's stuck on top of the rod.
I don't remember when I started seeing this, but it is not really the right way to hang a curtain.
The curtain is supposed to be hanging on rings, like the pretty one above so that you can see the rod. Ideally. But I'll forgive you if you did it like this. The manufacturers are not helping with this! They didn't get that memo either!
You can also hang a rod pocket header using curtain rings.
I like my metal rods to be between 5/8″ and an inch. No thicker than that. Please be sure that the inside of your ring is at least a 1/4″ larger than the diameter of your rod.
And finally, one last piece of business.
Lovely rings from Pinnacle
But, what are those clippy thing on the ends of the hooks???
Please!
This makes no sense to me.
This is a proper drapery hook manufactured by Kirsch. It gets threaded carefully onto the back of the header so that you can't see it, and then it looks into the bottom loop of the rings.
Like this.
It takes a little practice to get it right.
The rings above, however (with the clips are fine.) Just take them off and use the normal hook.
So, now for the fun part. Let's look at some more beautiful window treatments.
Remember this beautiful drape we looked at in the post about how to get the Mark D. Sikes style?
Well, my fabulous Eileen Lonergan who helps me with my website bought them for her living room!
And I saw them last May on my way back from Boston.
She had to get the 108″ size and so she had them hemmed and had to fix the rod and now they are perfect. Eileen's ceiling is nearly nine feet so, it is fine to put them on the moulding because they are already quite high up. You can get a better sense of scale if you look at the doorway.
Love their whale lamp.
Aren't they pretty! I had Eileen take these for me. But truly, no photo does them justice.
They look like they were made for the room! And the wall was already that color.
And no, sorry, I don't know what the color is. :]
Oh, and she painted the brick white. Doesn't it look nice? I think so.
And they are beautifully lined too!
Here's the opposite problem. I found these drapes on Pottery Barn Teen. How cool is that Greek Key corner trim.
So, what's the problem?
They are only 84″.
Damn.
There is or was a valance that's hung on a rod. (I think it's only available in pink now)
But below is what I'm talking about.
Beautiful bedroom by Sarah Bartholomew
But, here's what I'd do. I'd take one of the panels and have a drapery work room make a valance without the Greek key part. Just a set in straight border with corner pleats. If the window is more than four feet wide, you can have them do a center pleat too, if you like.
You will not see the Greek key on the top of the drape. That would look funny if there's a valance with an edge border. The valance should be about 15″-16″ so, over-all, you'll pick up a few more inches.
Here are a few more beautiful ready-made curtains and drapes.
I'm not crazy about this rod, but I found my fabric on these drapes that I've had in my living room for over four years. I still love my shades! The panels cost less than the fabric!!! Huh? Well, they do. I think the fabric was discontinued from Duralee not too long ago.
And OH! I found this bamboo blind. We talked about them here.
These are so cheap, I am wondering if they are okay. But the reviews are splendid. And they have many styles and sizes to choose from. (info in the link)
Please note that these are clearly NOT LINED. That means that they are not private. They will make the room darker, but at night, folks can see through them.
These blinds are terrific alone or underneath your curtains or drapes. You can see an example in this post.
And please enjoy more curtains, drapes and hardware in the widget.
(please click on the individual images for more info)

Hope everyone had a wonderful 4th! I imagine that many of you are still on vacay.
That reminds me.
I'm going on vacay too.
A big one.
In September.
It's the big news I mentioned the other day.
I'm going to England on a classical architecture tour!!!
You can read more about it on my instagram feed.
I KNOW! I'm beside myself with excitement!
xo,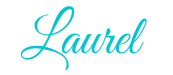 PS: There are only a few more hours to get 20% off at Serena and Lily.
They are on Pacific Time, so I'm assuming that's when it'll end at midnight.
PPS:  I just received an email that said this:
Great post but you weren't finished!
I need help with curtain width!
Most ready mades are 50-52″ wide. 
For wider windows is it hokey to use
multiple panels? I've never done that but
for our mountain house I don't want to
splurge on custom made. 
Is using multiple panels even possible
for grommet drapes?
Did I understand you to say that it's possible
to use hooks/rings even if there are no
loops for such on the back of the panel?
First of all, I love you guys, but if possible, please make comments in the comments. I would very much appreciate that.
If you have wider windows, I think that you should move. They aren't normal. But you have them. Okay. Panels can be sewn together. grommet panels can be sewn together as well.
The sharp part of the hook is attached the drape. There are no loops except on the rings.
This is a better image below showing a ring and how it attaches to the hook. Please note the vestigial clip. Really do not understand them or how they would attach except to the top of the panel which is a funky look at best.

Image and a great tutorial for draperies found on In My Own Style
PPPS: Guys. I fully understand that a lot of you have many questions about your own situations that aren't covered in this post. And maybe not in any other post on the blog. But, please do not ask for my advice. I cannot help you because I cannot SEE what you're talking about.
I love your comments, but please keep them centered on the post and your own experiences as it relates to the post.
My recommendation is always to seek out professional help. Yes, you'll have to pay and you'd have to pay me too if I was doing consultations, but I'm not.
If it's one quick question that benefits everyone, that is different. Like for instance.
"Is there a ring that can possibly go over a center bracket?"
Yes, there is. It's called a C ring.
Thank you for your understanding.