It's the most wonderful time of the year.
No, not the period between October 1st and January 21st, known as the "holiday season." Although that is pretty amazing, too, as we watch the leaves go from a rich, vibrant green to shades spanning glowing gold, orange and red– to bare bark completely.
But, aside from the holidays and the leaves, the fall season is when the top paint companies reveal their "color of the year" for the upcoming year quickly approaching.
The two top companies in the northeast (and maybe elsewhere) are Benjamin Moore and Sherwin Williams. Of course, there's PPG, Behr, Glidden, etc. And, Farrow & Ball is gaining ground.
Did you know you can get Farrow & Ball online? Yes, and samples, too.
However, during most of my career, it has been Benjamin Moore and then Sherwin Williams.
So, let's focus on these two giant paint company's choices for COTY 2023
Sherwin Williams came out of the gate last August with their COTY 2023. They describe it as "a romantic blush beige." They say if "beige could blush" to describe their paint color to be the one we should embrace this year.
The color is called Redend Point sw-9081
Redend Point – "A romantic blush-beige."
Yes, that's what they said.
Benjamin Moore's COTY 2023 came out in mid-October. They chose 2008-30 Raspberry Blush.
Raspberry Blush
Do raspberries blush? I don't know where they come up with these names.
Okay Laurel, please tell us what you think?
Well, as many know by now, I don't pay much attention to paint trends. I don't see the point. But, fine. It's not up to me. The only thing that interests me is whether their choice is a good color to use in an interior.
That was Pantone's faux pas several years ago.
Some years, I'm not too fond of most of the colors, selected. However, this year, one company made a great choice, and one company should definitely be blushing out of embarrassment.
It's the company that selected this color. (below)

Sherwin Williams COTY 2023, Redend Point is the clear loser, IMO.
Hmmm… I'm having a deja vu. This color is reminding me so much of another COTY.
Yes! I found it. It's PPG's COTY 2021 – Transcend.  You can read my review here. 
Remember? I felt and still do that it was the perfect shade of cat gromitz.
Or, if I'm being generous, pressed face powder. It is not a paint color I'd throw all over my walls.  Well, unless I hated my client. (just kidding) Or, it was 1982. But then, I didn't know any better.
Redend Point is Transcend after it's gone to the beach for the day.
However, its mid-tone muddiness doesn't work for me at all.
I mean, seriously, they actually painted this kitchen the color of ketchup-tinged barf.

Sherwin-Williams 2023 Color of the Year, [Sad]Redend Point SW 9081
I'm failing to understand why they painted those two upper cabinets flanking the windows – white, as well as the crown moulding. And, egads! It never ends! They extended this sea of vomit into the butler's pantry. I sincerely hope this is a computer-generated image.
To round it off, they put in an ugly gray floor.
Just have to say; Who's following Maria Killam's series on Instagram? It's about what you must do if you want to love your house forever. I'm enjoying it a lot. She just did one about gray hardwood floors. Maria says without missing a beat.
"Gray flooring should never been invented in the first place."
"Gray or taupe floors. It makes no difference," They're all terrible, Maria says.
I agree 100%. Thank you, Maria.
However, reflecting back on the cabinetry, there is one positive way this color might work for some people. If one is interested in losing weight, this is the perfect color to paint your kitchen cabinets. I've certainly lost my appetite, just looking at the images.
Okay, let's move on because I don't want to waste any more time discussing Sherwin Williams choice for COTY 2023.
However, for the rest of the post, I will feature Benjamin Moore's COTY 2023 Raspberry Blush 2008-30
Raspberry Blush is a lovely shade of coral, veering into a soft red. This is a color that I could see looking redder or slightly pinker, depending on the light. While its overall color is warm, there is a subtle cool undertone. I've never used it unless you count the color of nail polish I always choose when getting a pedicure. :]
We can see the bluer undertone when we compare it to Benjamin Moore Adobe Orange, one of the Laurel Home Paint and Palette Collection colors. The undertone doesn't make one or the other more desirable. It depends on the light in your room. If it's north-facing, Adobe Orange might be the preferred choice.
This is why I created the Laurel Home Paint and Palette Collection.
If Raspberry Blush looks too cool in your space, but otherwise, you like it, then Adobe Orange might be your perfect color.
There are several shades of red, orange-red, and orange in the Laurel Home Paint and Palette collection of 144 beautiful Benjamin Moore paint colors.
As a side note:
I have decided to release the update for Laurel's Rolodex AFTER Thanksgiving this year. It's the most significant update since 2015, and I am also updating the Etsy Guide and The Six Figure Income Blogger – website guide.
All my interior design and blogging guides are going up in price come January 1st.
Okay, back to Raspberry Blush.
Benjamin Moore put out their usual press release of their COTY 2023.

I wish they would actually decorate the room. As good as the color looks here, it would look even better if the room was styled with art and mirrors.
Since there aren't a lot of other images with this color, I looked at similar colors but didn't come up with much. Therefore, I went through my image library and found some that look close enough to me.
Above is an image from Lonny with a vignette by Cath Kidston. This photo is at least seven years old, if not more.
This is an old pic circa 2003 I took of a room painted Benjamin Moore 1309 Moroccan Red.
Moroccan Red. It did look brighter in that living room with windows on three sides.

I just found an image of Benjamin Moore Geranium 1307. This almost made it into the Laurel Home Collection, but I had to make ruthless cuts. But, I do like this soft red.

This is Raspberry Blush for comparison.
This lovely vignette is by Summer Thornton.
This is a photo I took last year in Beacon Hill. I don't know the color, but it is in the same general neighborhood as Raspberry Blush.
While this isn't a wall, James T Farmer's wonderful living room vignette has this fantastic screen in a lovely coral color. I also used this image to share an example of a beautifully symmetrical room in this post.
House and Garden UK
This isn't paint; it's grasscloth.
It looks to be a touch redder than Raspberry Blush. However, I love the way this room is furnished.
If Sherwin Williams wants to do something interesting, how about a pretty, warm pink instead of the tiresome pinky-greige-tan?  Above is a bonus board in addition to the 40 boards from the Laurel Home Paint and Palette Collection featuring Benjamin Moore Sunlit Coral.
I created this board as an ode to Ben Pentreath's charming living room in Dorset, with a similar color on the walls.
Above is my image from my trip To England in 2017.
Above is another image of Ben Pentreath's living room, not taken by me.
For my post about Ben Pentreath's paint colors, please go here.
Okay, I will add another image reminding me of Sherwin William's COTY 2023, but with a difference.
I just came across this lovely from this post, "The British are Coming!" The post was about several fantastic British designers. This is from Artichoke, a fantastic cabinetry company.
The color is not the same as Sherwin Williams. (see below) The color above has much more life to it. It's more of a dusty terracotta color.
It's also beautifully styled and looks great juxtaposed against the wood.
This is Sherwin Williams COTY.
Pink mud? No, thank you.
I need to end on a brighter note.
This lovely was taken during my trip to Copenhagen in 2018. What a beautiful city!
Okay, I'm sure y'all have some opinions about these two colors of the year. (COTY 2023) Please share your thoughts in the comments.
Also to read my other reviews of the past color of the year posts, click here.
xo,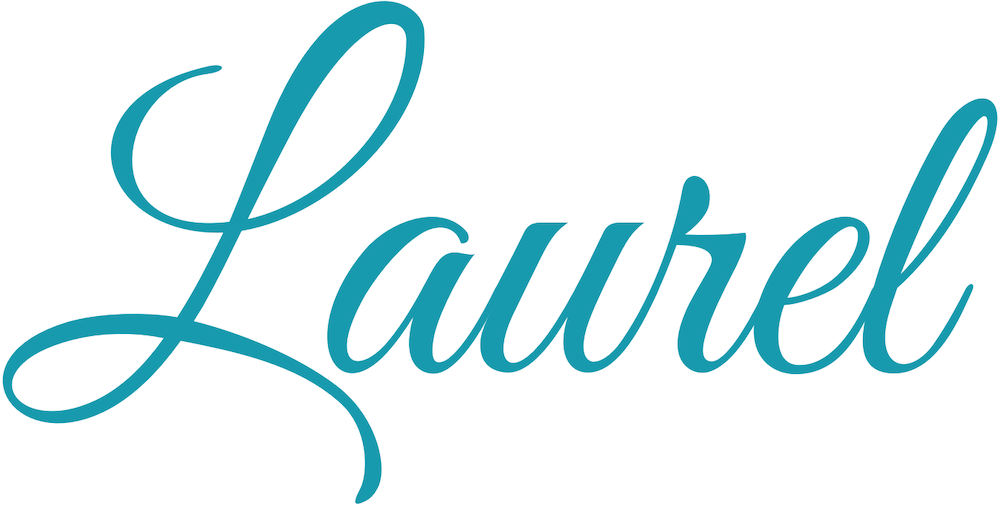 PS: Also, please check out the newly updated HOT SALES (there are some new and amazing sales going on!) and also the newly opened HOLIDAY SHOP!   It's filled with decor and gift ideas for the holiday season.