Hi Everyone,
Working on this post from 36,000 miles in the air – winging it down to Miami for a three-day cruise with some of my interior design girlfriends.
Feeling much love which reminds me that it's almost time for VD Day. (yes, I know that the "Day" is redundant.)
And that reminds me of the color pink.
And that reminds me that I haven't done a post about pink in quite a while. But there is quite a nice post about the color pink here.
LAUREL – WHY ARE YOU BLOGGING ON YOUR VACATION???
Fair enough. Believe me. Sitting in front of the exit row with not being able to move my seat back and the seat in front of me, can; back as far as it will go and subsequently practically eating my computer screen is not a vacation! (yet)
And besides. I LOVE to write!
But, no worries. I will not be sitting in front of my computer nearly as much as usual. And most of this post is done already.
The color pink, I find is one of those colors that people either love or hate.
There is a post about rethinking pink which you can read here.
And of course, much has been said about Ben Pentreath's gorgeous living rooms with pink walls.
You can see his living room here, here, here and here's where you can find out the Benjamin Moore Equivalent.
But many interior designers and life style mavens are embracing the color pink.
And it's not just people born between 1980-2000 – aka: Millenials and their favorite color – Millenial pink.
Aerin Lauder who designs for Williams Sonoma Home.
through Feb. 11th, 2018. Use code REFRESH to get 20% off of your order a WS-Home.
Others who embrace the color pink
Suzanne Kasler
This probably isn't pink, but let's just say it is.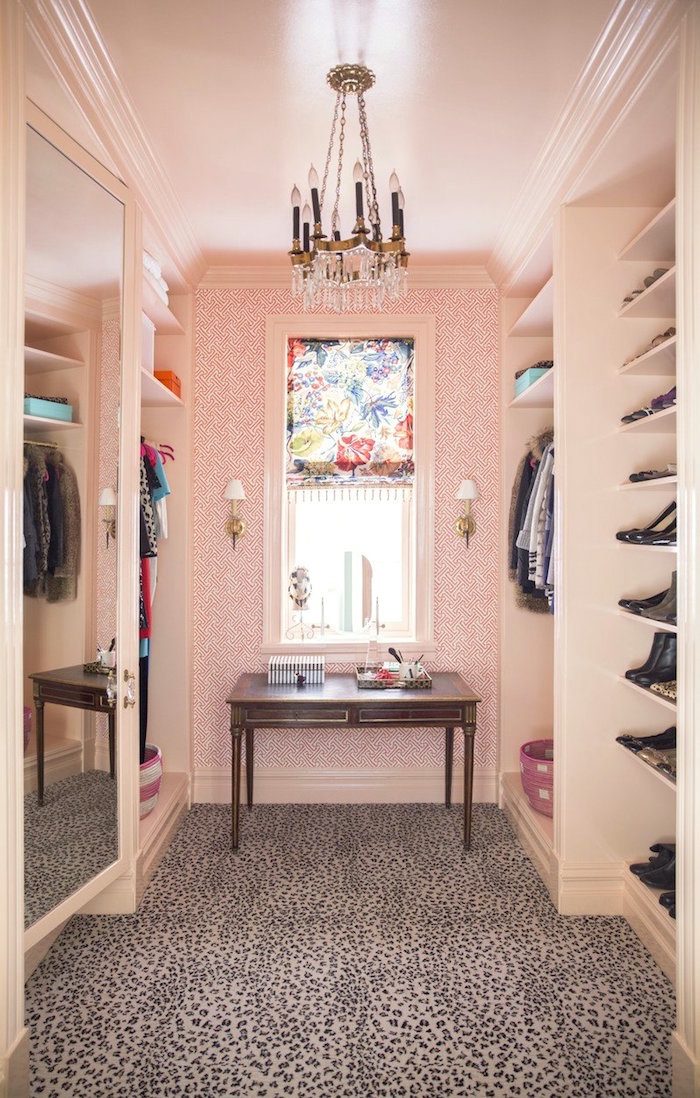 Fabulous pink closet!
India Hicks above and below loves pink!
You can see more of India here.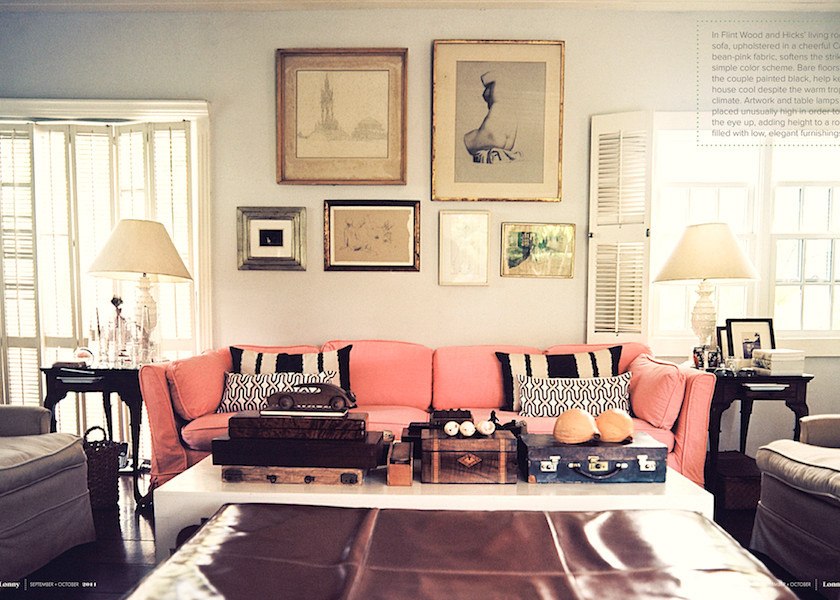 The touches of black look so good with pink!
I love how the pink flowers in the blue and white vase make this image from India Hicks' home.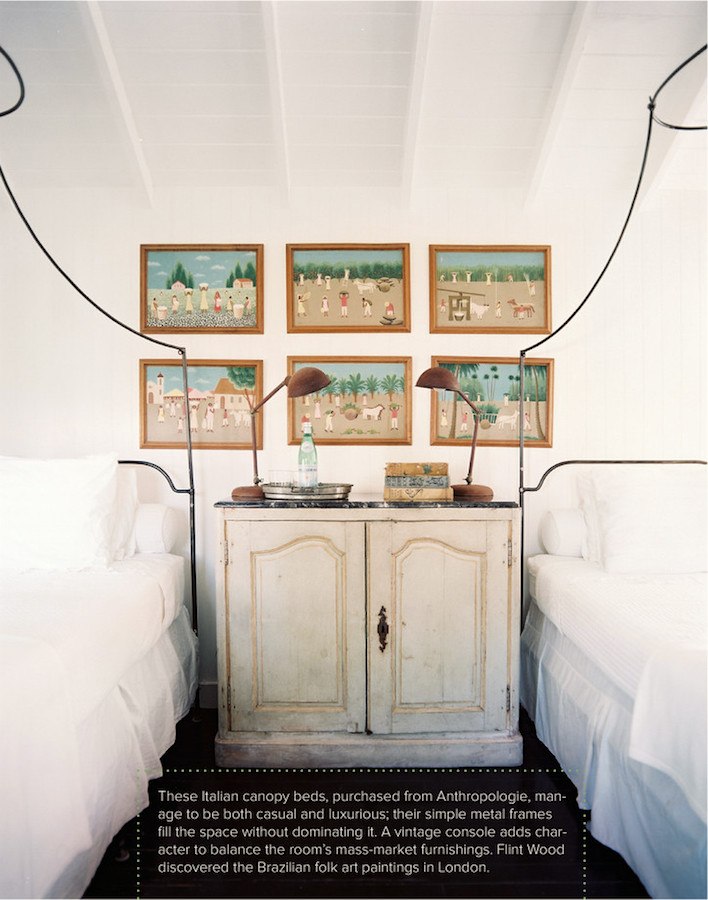 And I love this bedroom in India's home with the art prints between twins of one of my favorite beds from Anthro.
And no, this isn't a pink room, but there is some pink in the art. And I just love her style!
Campaign Canopy bed from Anthropologie
Edward_Hughes_-_Juliette_Gordon_Low 1887
The color pink is frequently seen in fine art.
Let's look at a detail of that dress.
Love this dining room with the bookcases painted a deep, coral-pink inside.
And please check out the post about fireplace Mantel styling that this image was previously seen. There are a number of beautiful photos that have pink in them.
The color pink appears too many times to count in classical architecture; especially in Europe
Not sure if this is actually pink, but it looks pink. So pretty! And it's in Monaco which has a lot of pink buildings!
The home of Karl Lagerfeld in Monaco from WWD
WHOA, is right!!!
An oft photographed door in Charleston, SC. Unfortunately, I could not find the photographer for this image.
Another lovely home with quite a weathered black door. But I love the classical surround and the pink clapboard looks great!
In the Laurel Home Essential Paint Color/Paint Palette Collection, there are 9 gorgeous shades of the color pink. And there are 135 other beautiful colors. All colors by Benjamin Moore.
Below are three of the pink colors from the Laurel Home Collection.
You can see a room in opal here.
Here's a palette of colors with sunlit coral here.
And below, I created a widget with lots of beautiful items, or home furnishings featuring the color pink.

Hope this post gave you some good ideas for using the color pink in your rooms.
xo,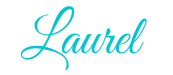 All hot sales pages are up to date, too!