I recently received a letter which is a common issue regarding a north facing room paint color.
Dear Laurel,
Our entire back of the house faces north and on top of it, there's a big hill behind us. It's a townhouse, so the two rooms are the kitchen and den. The kitchen has a kind of bay window and it captures some of the western light, but the den is pretty dark except for about an hour for two weeks out of the year. 🙂
I recently painted the room and thinking that I wanted to brighten up the space and make it seem larger, I painted it white. Our sofa is brown leather and there is  a beige rug. I hate it. It is cold, boring and depressing, not light and airy.
Thanks for any light you can shed on this.
Susan Stumpt
***
Ahhh… the north facing room paint color challenge.  The first thing to keep in mind, is that it is… what it is… and it's best to work with what ya got. North facing light is cool. If the paint color has any gray, green, blue or lavender undertones, those are going to be magnified.
Stark white has gray undertones. Henceforth, it is likely to look gray and dingy— not airy and bright.
The second point is that white is a color.
It's a problem when we think of white as a means to make a room brighter, bigger or because we're afraid of making a mistake. Or, we just can't commit.
White will never make a cool, dim room seem bright, airy and larger.
In fact, dark colors make a room look larger and you CAN paint a dim room a dark color.
If it's night-time, there is no natural light in any case.
Therefore, a big aspect in choosing a paint color is the lighting.
Here's another thing.
Almost any color that's a good color, to begin with, will look good in a north facing room unless:
you are expecting it to look a certain way
you don't understand that the color IS going to change, but that is not always a bad thing.
you need to be willing to furnish the room in a manner that complements the color appropriately.
For example: You painted your walls white and now they look like pale gray and your sofa is a warm brown. The floors are medium. For this to have the beginnings of working, the floors would have to be very dark and the white would need to be a warmer shade.
We get into trouble when we consider elements of a room in isolation instead of as a complete composition.
However, a good rule for north facing rooms is to choose colors with warm undertones.
And one last point is that any room with either north facing light [unless there are a ton of windows] or are darker for some other reason, is going to render a paint color to look deeper.
Darker rooms can take a lot of pigment, so your north facing rooms are great places to go for the more dramatic.
Okay, now here's the deal. I could give you 100's of colors that will look great in north facing rooms, but for today, I'm going to give a range of some great choices. Some will have photos and some won't. I'm also going to depart from the wildly popular gray shades. Yes, many of them look lovely in north facing rooms, but with some caveats. These are all classic colors. And by the way, just because gray and blue are very popular right now, if you want your room to be yellow, gold, peach, red— whatever. Go for it!
Here are 13 Benjamin Moore Paint colors that look great in north facing rooms.
Some have wondered if you can paint a north facing room white and absolutely, I think that you can. My favorite, clean, soft, non-yellow white from Benjamin Moore is:
 Benjamin Moore Cotton Balls oc-122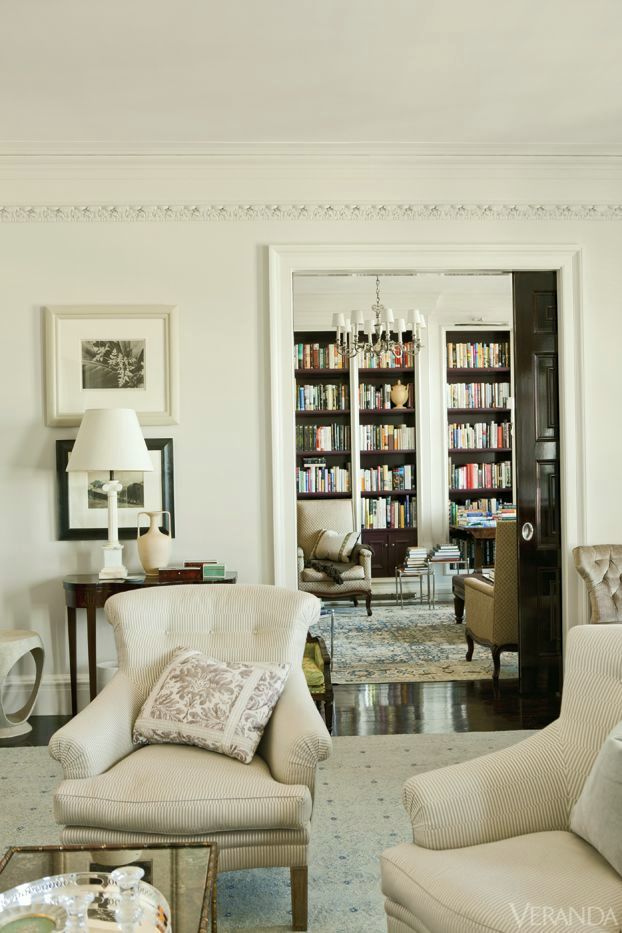 Ashley Whittaker
Benjamin Moore Ivory White 925 is the perfect shade of cream, however I have also used 905 Lily of the Valley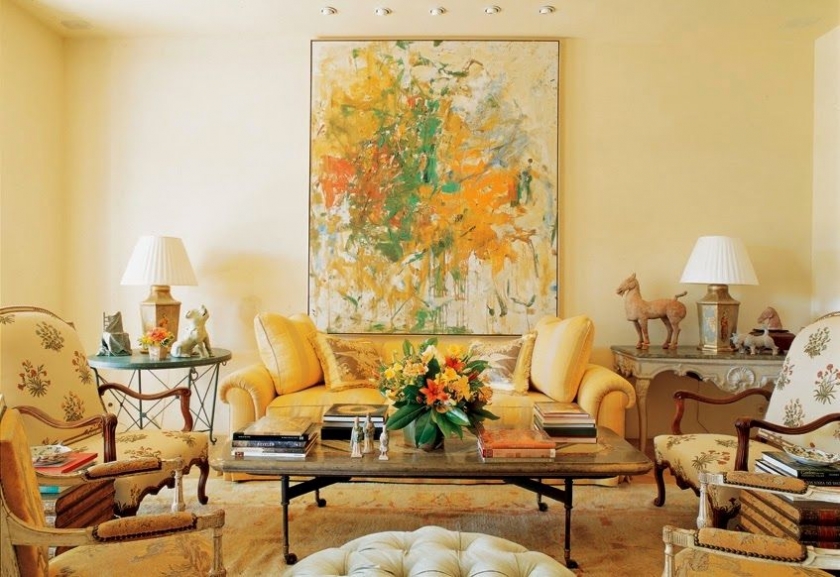 Bunny Williams
Benjamin Moore 899 secluded beach is a recommendation of Allison Palladino. It's the only color here, that I've never used.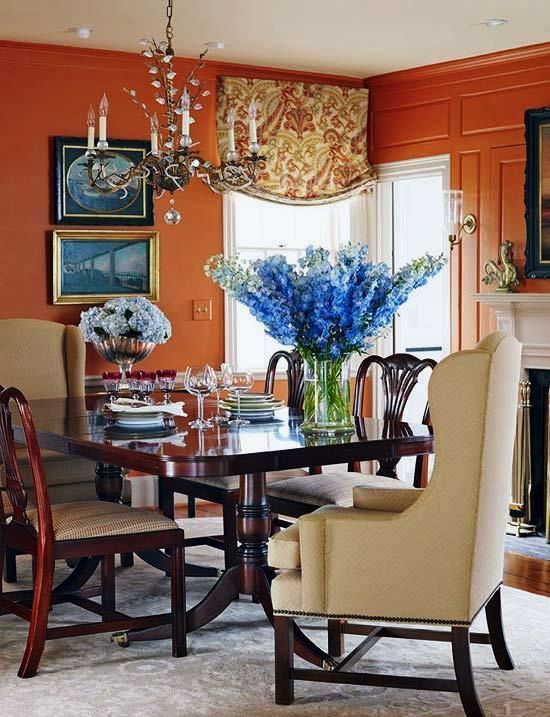 Benjamin Moore Spiced Pumpkin 034 is a wonderful north facing room paint color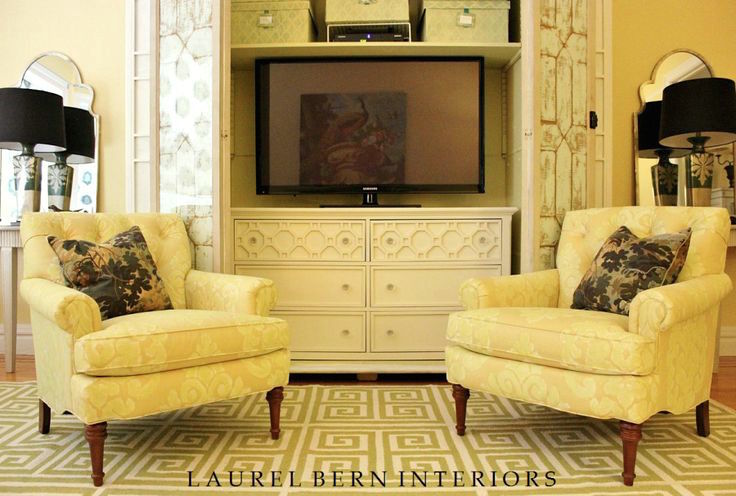 Benjamin Moore HC-4 Hawthorne Yellow – my living room where I also work. It's an absolutely fabulous color. My room does face south, however, any time of the day, sunny, cloudy and especially at night, it is fabulous.
This looks like Benjamin Moore HC-12 Concord Ivory which is a deeper more saturated yellow.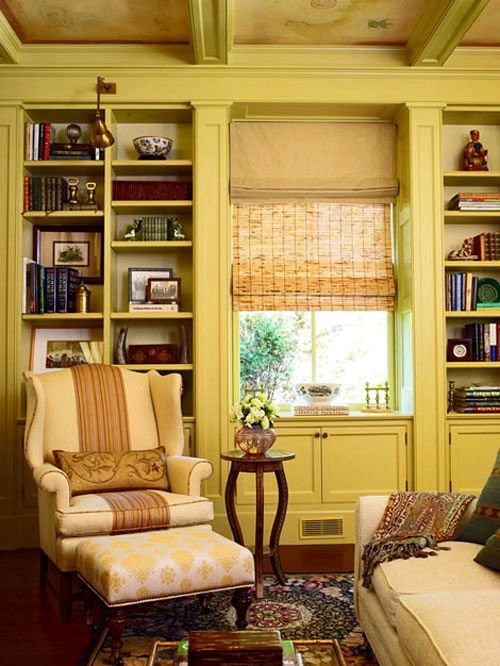 Benjamin Moore Henderson Buff HC-15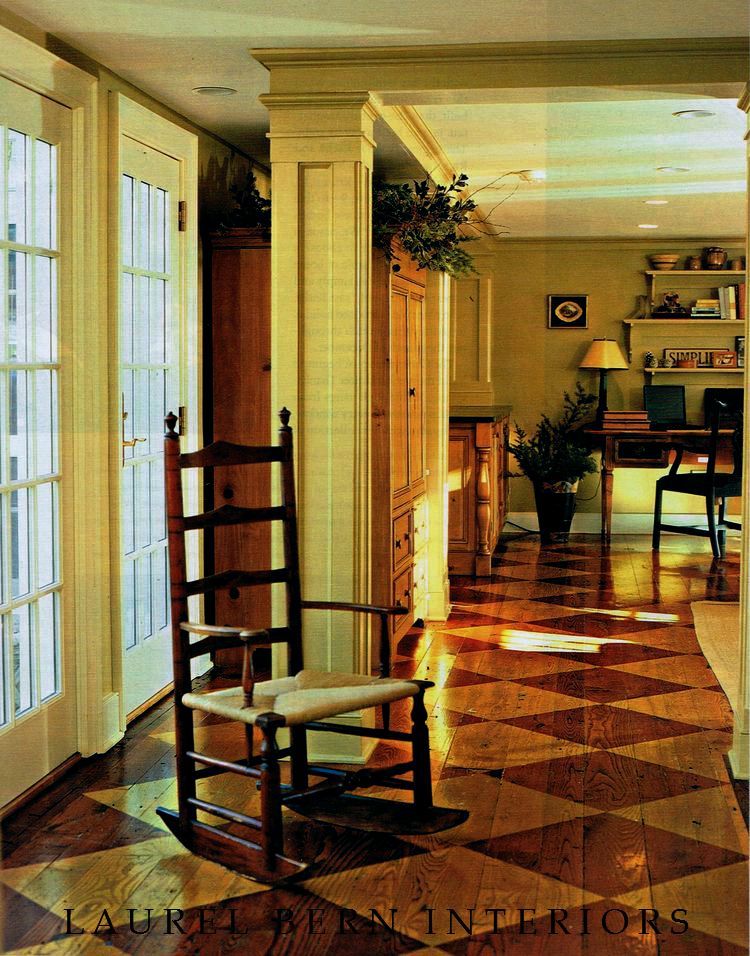 The above room is also Henderson Buff. Geeezzz… my printer was acting up, but I got it to print. This is a home that I did 14 years ago! I can't believe it! This photo was part of a spread in the December 2004 issue of Better Homes and Gardens. The room didn't face directly north, but it also didn't get a tremendous amount of light as there was a large hill behind the home. The color positively glowed. This is a home that was built in the 1700's in historic Waccabuc, NY. Oh, you've never heard of it? That's okay. That's the way they like it. ;]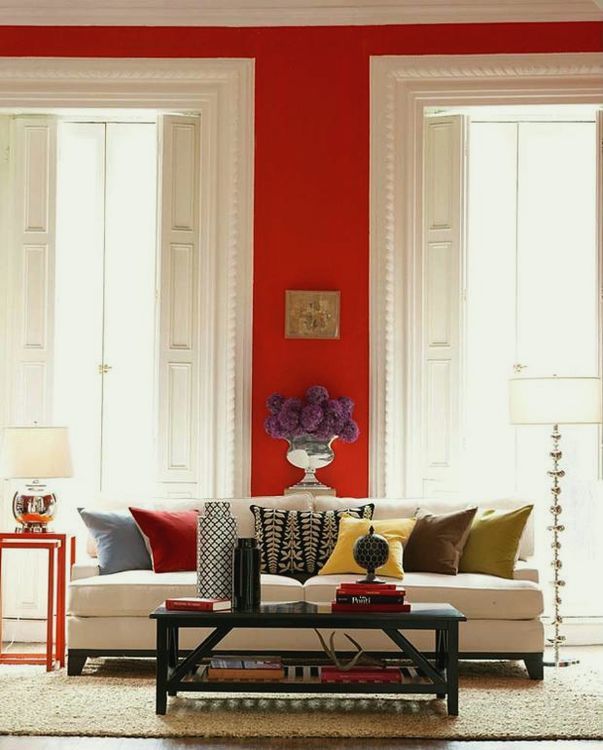 I'm finishing off with red. Red is a fabulous color for a north facing room. It always looks good.  The room above looks to be Benjamin Moore 2003-10 million dollar red
Now, here are a few things that you may not know about red.
it does not make you all crazy [well crazier than you are, already] :] In fact, a red room can be surprisingly soothing
you can use both warm and cooler shades of red in a north facing room
Years ago, I had a new neighbor who wanted me to help her decorate her 13-yr-old daughter's room. It had the same exposure as my son's room. Their room was a wonderful gold from Pratt and Lambert. Quite frankly, I have no idea how I came up with this color.
Benjamin Moore 1337 Mediterranean Spice. It is a red veering on magenta and let me tell you— it is magical. As a matter of fact, I had a flooring contractor use it in his daughter's room and they were both extremely pleased. It's a wonderful color!
John Charles
Benjamin Moore 2003-20 Strawberry Red. We did this once in a master bedroom and it was really wonderful.
 Benjamin Moore 1300 Tucson Red
I'm finishing off with another room that was done about 10 years ago.
Benjamin Moore 1309 Moroccan Red
I wish I could write more…It's been a very difficult week. My dearest, bestest friend [she doesn't read my blog] is fighting for her life. I'm so scared.
Of course, paint— hell, everything is completely trivial. However, it's been good to keep my mind occupied.
I love all of you who tread gently here— dearly.
xo,

Save