Hi Everyone,
We're taking a short break from the renovation to look at some fantastic Farrow & Ball paint colors in their archive collection.
One might think these colors are of the unfortunate variety. This paint color is one of the worst.
In fact, they are anything but duds and deserve an exalted place alongside F & B cult classics such as:
Down Pipe
Hague Blue
Oval Room Blue
Wimborne White
Calke Green
These, amongst a few others, will most likely never be archived.
So, if these colors are so fantastic, why does Farrow & Ball retire them?
Beats me! ]
However, what a rep told me, in the New York showroom, years ago is that they bring out new colors every year, and if the new color is too close to an existing color, it gets eliminated. She didn't say this, but some colors probably don't sell very well, which might be another reason.
Still, the Farrow & Ball archived colors we're about to see were deeply loved by many.
This first color is quite perplexing it was retired because it only came out three years ago, and I loved it straight out of the gate.
SAP GREEN
This is a rich, vibrant green that's not too yellow, brown, or bright. It's a very livable color and universal, as it goes with EVERYTHING. And, it would be fantastic in those difficult north facing rooms where everything goes green.
Well, I say go with the flow!
Below is a comparison between three fabulous mid-tone shades of green.
Sap Green


Calke Green that we did in Mary's pantry and island.
Benjamin Moore Timson Greeh is one of my Laurel Home Paint and Palette Collection colors.
Mary's kitchen, which you can see more here if you missed it.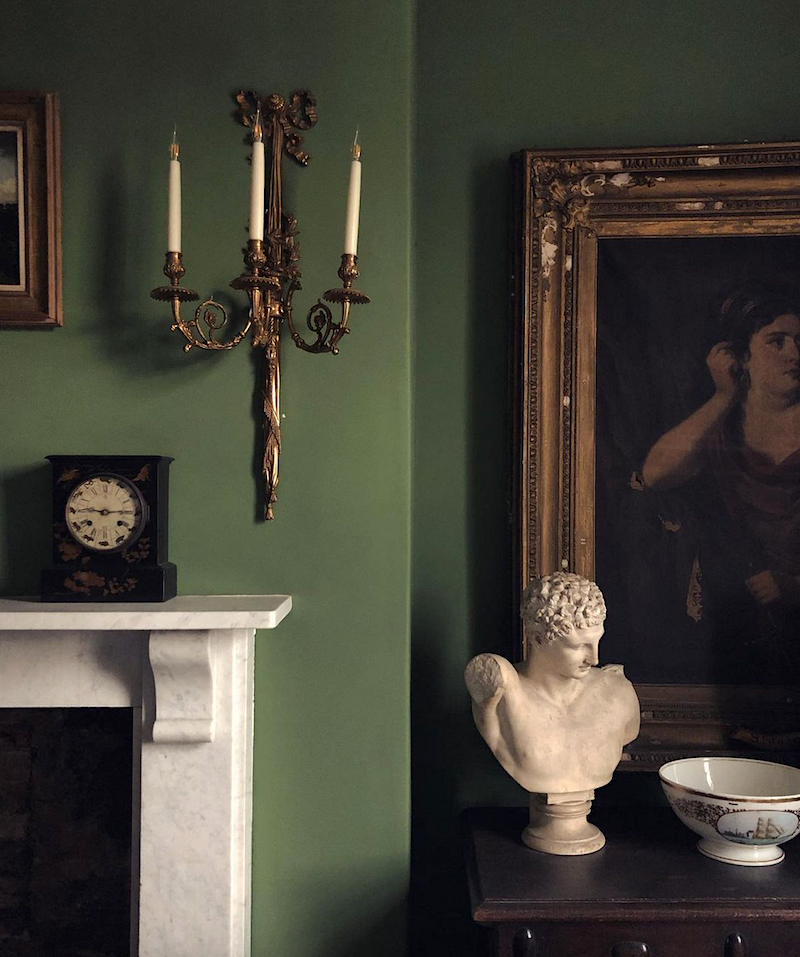 Trad Chap  on Instagram – Calke Green
However, I have to say I love the shade of green, Bancha, that came out in 2018.
Design by @zoefeldmandesign
Photo by @stacyzaringoldberg
Gorgeous bathroom
The next color they sadly retired is one we've talked about before.
PANTALON
Oh, I know what you're thinking. You're thinking it looks like sewer sludge. Right?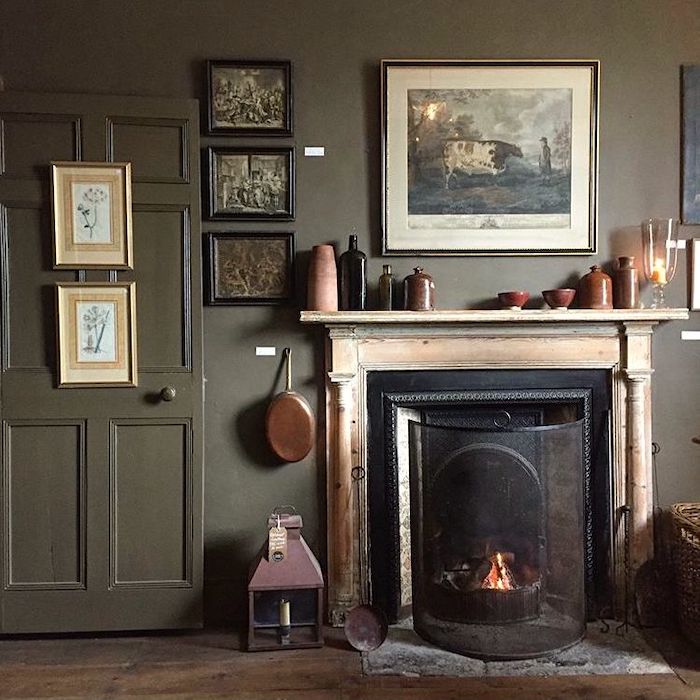 However, sewer sludge is a fantastic wall color and one of the best backdrops for art. When it's on the wall, it reveals it's warm, deep olive undertones that make this such an incredible color.
The next archived paint color is the most delicious shade of coral.
BISQUE
As in tomato bisque, I suppose. It's not too pink, orange,  red, or bright.

It resembles another Laurel Home Paint and Palette Collection color, Golden Gate.

I used to have a Steven Gambrel image of a beautiful coral bedroom.  Alas, the copyright trolls have invaded again. The other day, I received a demand EMAIL for me to pay $87,000 for 37 images. Isn't that hilarious? I reported it to Gmail as a phishing attempt. Still, I've been busy once again, slashing up posts and taking others down altogether. In the last 8 months, I've removed 100s of images.
Here's a link so you can see two coral rooms that Steven Gambrel did.
Let's keep going with our beautiful archived Farrow & Ball paint colors.
Another color that's been mentioned numerous times is:
ORANGERY
https://galeriemagazine.com/gil-schafer-love-letter-dutchess-county/You can see some gorgeous Gil Schafer/Miles Redd collab featuring Orangey here.
Now, I know that some of you believe it is an oxymoron to say gorgeous and orange in the same sentence.
If you don't, you'll love this post about the best shades of orange paint.
However, if you're not in love with Orangery, it probably means you've never been in a beautifully decorated room with this color on the walls– especially at night.
The experience is similar to getting a hot oil massage while eating a crème brulée in a sunbathed vineyard in northern Italy at the beginning of May.
Photos above and below by me. And, you're free to share any images I post that I took or created, as long as you give me credit and LINK BACK to where you found them.
That is actually very beneficial because it helps boost my rankings, and I become Google's darling once again.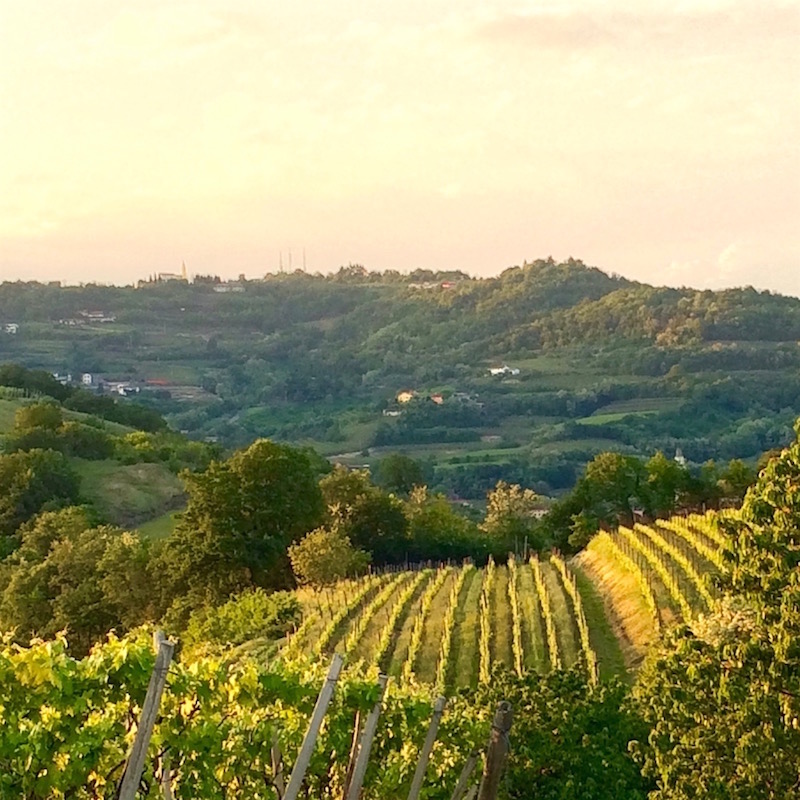 Unfortunately, there was no creme brulee, but I thought I was in the middle of a movie or a painting while standing in this slice of heaven during my 2016 trip to Italy.
Orangery via Farrow & Ball website
While we're on colors that you think you hate, haha, the next wonderful color is the Farrow & Ball archived color:
STRAW
Straw is a beautiful golden yellow with a touch of brown and green in it. Fine, you can call it mustard if you prefer. However, like sewer sludge, mustard is a magical color and another gorgeous backdrop for art.
Sir John Soanes Yellow – University of Cambridge – beautiful yellow walls detail – photo LBI
THOMAS WILMER DEWING (BOSTON, 1851 – 1938, NEW YORK) LADY IN YELLOW, 1888 Oil on panel-Lady in Yellow Isabella Stewart Gardner Museum
Shaker Devol Kitchen painted Farrow & Ball Straw.
This is from the DeVOL NYC Bond Street showroom. However, the image was found on the Farrow & Ball website. Oh, while researching, I saw that DeVOL is now selling its fabulous paint colors. Alas, only if you live in the UK.
If you love these yellow shades, you'll love this post about the best yellow paint colors.
Our Sixth and final Farrow & Ball Archive Paint Colors is
COPPICE BLUE
This saturated teal is not as deep as the lovely Hague Blue or as light as the perfect mid-tone oval room blue. And, it is less gray than Inchyra.
It's not as deep as the Laurel Home deep, rich tel, Twilight.
It is a tad brighter and green than Benjamin Moore Newburg Green.
It is close to DeVOL's Clerkenwell Blue, at least in this image.
I haven't talked much about my den/second bedroom, if at all.
However, for the last two years, I've envisioned the room being a color like this. I don't want it super dark. But, also not too pale.
But then there's another lovely archive color in the same family, but a little lighter. That is Farrow & Ball:
BERRINGTON BLUE
This one is lovely too! The lighting in my place does odd things, if you recall from this post written not long after I moved to Boston.
I love that they carry Benjamin Moore, Farrow & Ball, and Sherwin Williams.
If you'd like to get some Samplize samples, please click here to go to their website.
I hope you enjoyed these fantastic Farrow & Ball paint colors from their Archive Collection.
If you'd like to see more of my favorite F & B paint colors please check out this post.
And, these are some wonderful Farrow & Ball kitchen cabinet colors.
The new colors for 23-24 are coming out soon, but if you'd like to see last year's F&B colors, along with Benjamin Moore color matching, please go here.
What do you think of these colors? It's fine either way.
***
My contractor said that his guys will be working all this coming week. So, things are cranking up quite a bit now.
xo,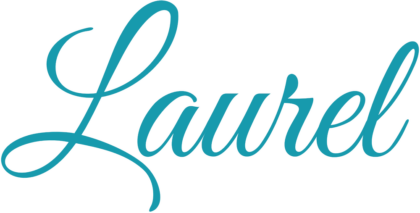 There is now an Amazon link on my home page and below. Thank you for the suggestion!
Please note that I have decided not to create a membership site. However, this website is very expensive to run. To provide this content, I rely on you, the kind readers of my blog, to use my affiliate links whenever possible for items you need and want. There is no extra charge to you. The vendor you're purchasing from pays me a small commission.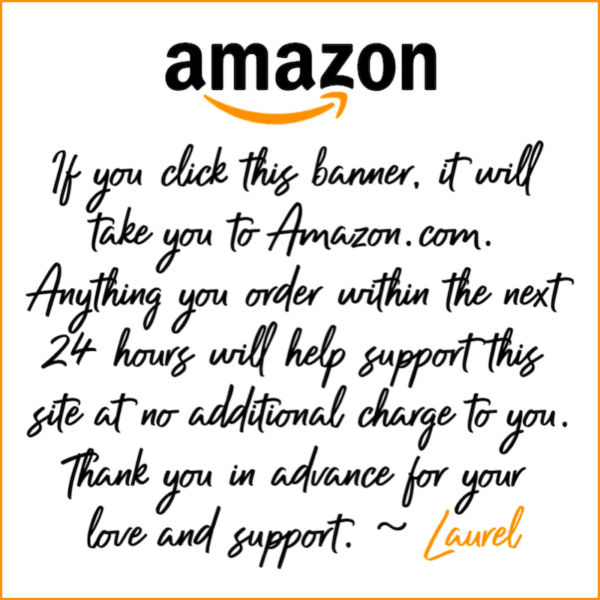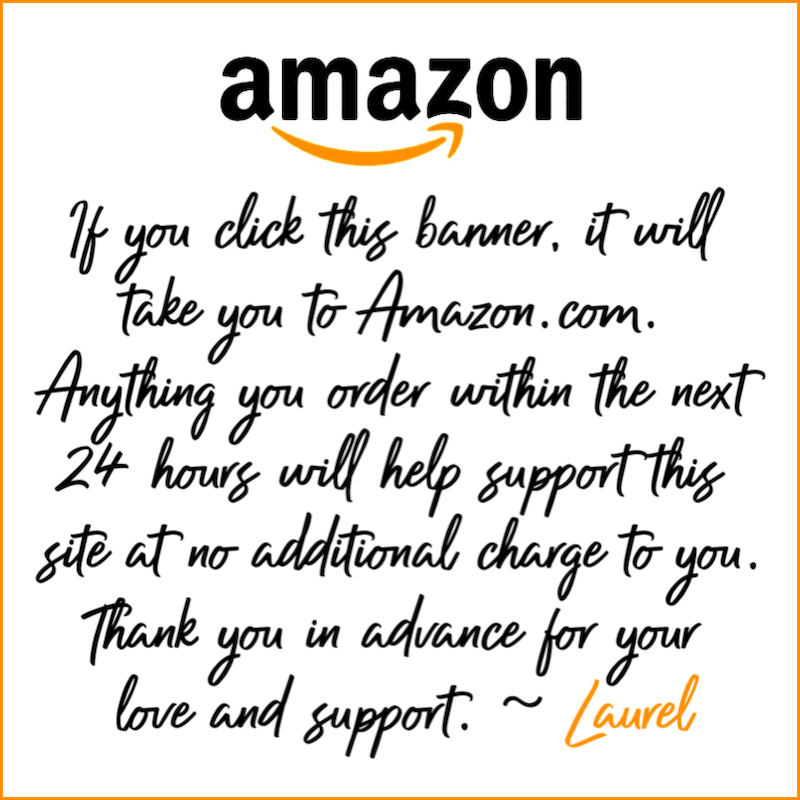 To facilitate this, some readers have asked me to put
A link to Amazon.com is on my home page.
Please click the link before items go into your shopping cart. Some people save their purchases in their "save for later folder." Then, if you remember, please come back and click my Amazon link, and then you're free to place your orders. While most vendor links have a cookie that lasts a while, Amazon's cookies only last up to 24 hours.
Thank you so much!
I very much appreciate your help and support!