Hi Everyone,
There's a lot going on right now which is why the post is a day late. I'll explain in a bit.
We've been doing a lot of architectural posts which are fun and architecture both inside and out is one of my favorite topics; it's so important to get it right.
However, I also love furniture. Well, all home furnishings. And, especially classic furniture.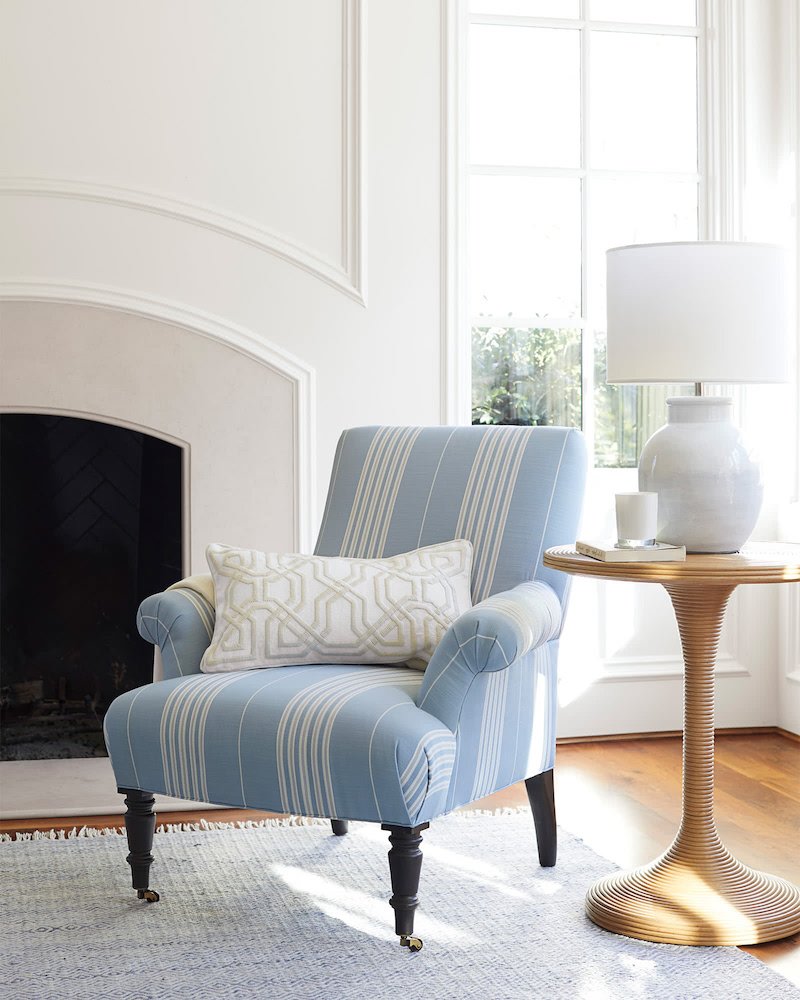 Avignon Chair from Serena and Lily
What does timeless furniture mean exactly, Laurel?
What about furniture trends we're supposed to follow? How do you know they're going to timeless furniture pieces? Do you have a crystal ball or something?
Geeezzz, that's a lot of questions. But, they're all good ones. And, yes, I have a crystal ball. What else would you like to know? ;]
Timeless furniture means that it will stand the test of time.
duh
It means that if you purchase it today, and you love it now, you won't hate yourself in 10-20 years or less! Well, at least not on account of your furniture purchase. ;]
As for trends in home furnishings, I'm sure I've said this before.
"Trends are designed to make you go out and buy new furniture."
(Here's what Nate Berkus had to say about trends.)
Therefore, furniture manufacturers who have to pay for things like orthodontia, college tuition and moisturizers from La Mer are going to do everything in their power to make you think that what you already have needs to go.
I mean, can you see the ad now?
Get our sofa; it's the only one you'll ever need and the only one your children will need, as well. So, just hand it down to them when you're finished with your time on earth. Of course, if you have more than one child, there may be a war over who gets it. But, hehehe, you won't have to deal with that crap any longer. Enjoy your time in heaven knowing that the purchase of this sofa is for now and forever.
Very funny, Laurel.
Thanks guys.
But, on a much more serious note…
As I alluded to at the top of the post, there's a lot going on. And, you guys are like my family, so I feel comfortable sharing important things with you.
I never planned for it to be that way, but I didn't plan for a lot of other things that have happened either. It's that way for all of us. But, all of you are one of the best things that's ever happened to me.
So, here's what's going on:
It's my 96-yr-old mama, Lee Raffel. She is now succumbing to her dementia and is in the final days of her long, beautiful life.
However, she's been failing for years.
And, she's been on hospice care since early December. Well, she had a precipitous and sudden further decline over the weekend. She's no longer swallowing and is therefore not eating or drinking and was unresponsive yesterday. That's according to my sister who's been an angel seeing that Lee has everything she needs.
Her caregivers said two days ago, that she will pass within the week. (although, knowing my mom, anything is possible since she's been on hospice for eight months!)
So, it's not like I'm not prepared.
I've been prepared for at least seven years when I began to notice substantial changes in her cognition, behavior, judgment and memory.
And yes, I'm sad, but I'm really okay.
Here we are exactly 63 years ago, summer of '56. We lived in Chicago, IL then.
Anyone out there who's been through this situation will understand. The reality is that I lost my mom years ago. So, the grief has been ongoing as I've missed her horribly. She was my numero uno BFF for most of my life. In that regard, I'm incredibly lucky.
My mom, Lee Raffel circa 1996
However, working on my blog is really the best therapy there is. Still, this is sort of a non-post. But gosh, I've been working quite hard, even so! That is… if one can call what I do, "work." haha
The reason is that I've been updating the poor neglected category in the main menu. The Favorite Home Furnishings.
And, that ties into the beginning of this non-post. That's because my goal is to post interesting, but still timeless, classic furniture pieces.
I've been working for at least 20 hours updating the first four categories in the drop down menu; two of the sub categories are brand new.
One is dining room furniture. I decided to bundle it together.
And, there's a new bed, nightstand and dresser category.
There's also upholstered sofas and chairs
plus all kinds of tables that aren't dining tables.
There are other categories planned, as well, but just wanted to get this out!
In addition, I counted 18 never before seen pieces. Of course, I removed things that are no longer current.
What is the difference between the Favorites and the Hot Sales?
Good question. There is definitely some overlap which you'll see. The Hot Sales are ALL on sale and gradually change. The favorites don't change as much and might not be on sale. But a lot of the items are.
Occasionally, you might see a caption that doesn't make sense. That is because the item is already on another widget. However, I tried to remove all of the outdated sales info.
please pin to pinterest for reference
Well, I let you get to it. There's a lot to see. And what's nice is that it becomes like a reference library for home furnishings that one can purchase online.
Please know that I never expect anyone to purchase anything. But, I'm certainly grateful to those that do!
Most of you don't. But with over 3,000,000 unique readers a year now, even .05% is a large number. Of course, the percentage is far higher for those of you who subscribe. That is probably more like 20%.
Thanks so much to all of you; your love and support mean the world to me!
xo,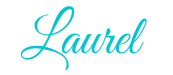 PS: Sorry if I didn't answer all of the comments. It got to be too much. But, I've read every one and so appreciate your kind words and support at this very difficult time.
But, there's been a change and I imagine some of you have been through this too.
Yesterday, mom started eating after being unresponsive and not being able to swallow for DAYS.
However, over the weekend, they told my sister that once a person with dementia loses the ability to swallow, it doesn't come back.
Well, that is not the case with our mother.
Mom has been in hospice for 8 months and nearly died last fall. The hospice nurse called me 10 weeks ago (June 7th) to tell me that she was actively dying.
Apparently, not. And, totally understandable. Mistakes can happen.
Over the weekend, my sister took Mom to the hospital where she was diagnosed with pneumonia and sepsis which requires IV antibiotics immediately. However, they could not give her antibiotics because if they did, she would not be eligible for hospice. In addition, she did not eat anything for four days and once out of the hospital, she had no fluids for two days.
While still in the hospital, on Monday, Mom's physician after a careful evaluation told my sister that Mom had a week or less to live.
Yesterday, in her new hospice, they were already talking about kicking her out of hospice. Although, that wouldn't happen for several weeks.
Several WEEKS?
Is this crazy or what?
It's not that we want her to die. We just don't want to be told that she's dying if she's not. And, repeatedly so, at that.
Again, thank you all so much for your love and support. I love reading your stories, as well.