Hi Everyone,
Yes, crown moulding that's fit for a king. I can't think of a better topic to discuss on King Charles III's coronation day.
But first… A heartfelt mea culpa as I sit here with some serious egg on my face.
Most of you don't know what I'm talking about; however, if you looked at last Wednesday's post after 7:30 PM Eastern Daylight Savings Time on May 3, 2023, you will notice that the beautiful post was and is devoid of the ten images that a good many of you did see, and enjoyed.
So, the apology is for subscribers who were promised something that didn't materialize.
Admittedly, it was a moment of weakness on my part.
One employee saw me taking photos, and when I asked if it was okay, she said it was. However, when I moved to another area, I asked another employee who politely said no. So, I stopped. But, by then, I figured it was a privacy thing. I get that. So, I was careful not to include any people in my images or state where it was or anything whatsoever, other than look at this beautiful room.
Well, as you can see, it wasn't okay. So, I scrambled to remove them immediately. All's fine now. But, I still feel bad. Okay, 'nuff said about that. I hope to make it up to you, today.
So, let's dive into our topic of crown moulding.
(That's how I learned to spell it in design school) But, I'm fine if you spell it Crown Molding.
Of course, it isn't like we've never discussed crown moulding. We certainly have discussed it and all kinds of mouldings– dozens of posts. However, the topic has always been a part of another post on mouldings.
One of those posts that I strongly advise you to look at and maybe bookmark is this post which goes over the proportions of most applied wall mouldings.
And, also this post talks about perfect architectural proportions.
Another favorite post discusses wainscoting. Earlier today, by coincidence, I saw it spelled Wayne's Coating.
The reality is there are thousands of crown moulding and other moulding designs.
I could write an entire book devoted to all of the crown moulding possibilities. So, please know right now that I will barely scratch the surface. However, I hope you'll learn at least one thing you don't know.
Okay, I have a confession to make.
I've become obsessed super interested in crown mouldings. I mean, I've always loved them, but ever since I moved to Boston, I've spent a crazy amount of time looking at them. Of course, it has to do with my impending renovation.
Oh, some of you asked what's happening with the renovation.
A lot so here goes. But, for those of you not interested, please scroll to here.*
I found a terrific contractor, and he's writing his formal contract as I write this.
I'm also hiring an architect because I'd recommend it if I were advising anyone. Why? No matter how much you know, you don't know what you don't know. While I've learned much through interior design school and my design practice for two decades, I don't know all the lingo.
And, there are a few things I'm not sure about.
Ultimately, it's money well-spent as it will save time and help the job go more smoothly.
It's mostly for the downstairs, where aside from the kitchen and stairwell, are the most significant alterations.
The other day, I learned all about embrasure doors. They are doors that close normally, but when open, they fit snuggly in a pocket in the perpendicular wall to the opening so they look like a paneled wall.
via House & Garden – DeVOL kitchen – radiator – embrasure window shutter.
In fact, I've revised my conceptual drawing as I figured out how to make all the doors the same size. And, all four doorways are the same size, too!
Oh, can we see, Laurel?
Sorry, not yet.
However, this is where the architect is necessary. He can do a detailed drawing showing the contractor, Robert, how the pocket needs to be built with the Harmon hinges, as they are called.
(I promise to get into the crown moulding!)
The last news, if you missed it a couple of weeks ago, is that I have a furnished (very rare) rental lined up, 1.1 miles away, in a closet, in the far northeast corner of Beacon Hill. If it's super hot, there's a slightly longer way to go that's nearly flat. However, I've been up and down the hill three times this week.
When are they starting?
Good question. As soon as the contract is signed, Robert can apply for the short-form building permit for everything but the stairs and the moving of the downstairs door. That takes a couple of weeks to process. However, the structural stuff like the stairs requires a long-form permit that can take up to two months to come through.
Sooo, I can move out to "the closet" as early as June 4th.
I also need four out of five of the other unit's approval to make the structural changes. For those who missed it, I do have stamped structural engineering plans from a licensed structural engineer.
AND, I need approval from the Back Bay architectural committee to put a condenser in my enclosed private garden.
*

Okay, that was a long update, so it's time to get into our topic, all about the best crown mouldings.
But, Laurel, you have those super-high ceilings, and I have 8-foot ceilings. My ceilings are too low for a crown.

Yes, I know and understand, but there's no such thing as a ceiling that's too low for a crown moulding, so please hang on. I've lived in homes with an 8-foot ceiling for at least 2/3 of my life.
So, two things. I'm not changing the mouldings in the two rooms with the super-high ceilings.
I will add crown mouldings in the spaces with 10-foot and 9-foot ceilings.
Those include every area of the lower level
The entry/kitchen
The vestibule between the upstairs bathroom and den/2nd bedroom
To begin with, here are some things to keep in mind when choosing a crown moulding, or any moulding for that matter.
The actual moulding size doesn't usually change much between an 8-foot and 10-foot ceiling, or even taller.
I've realized for a long time, it is always better for mouldings to go smaller than too big. This situation is where dinky is fine and too large can be overwhelming.
I'm not the only one who has had these thoughts. Please read this superb blog post by This is Carpentry about the magical entablature.
Entablature via Stephens College
Above, you can see that the frieze is just under the cornice. Remember we were recently discussing architectural friezes. The terms cornice and crown are sometimes used interchangeably. However, a cornice can also be a secondary element beneath the crown.
Generally, I think of a cornice as a more elaborate crown, such as this elegant Georgian style with the box detail under the crown and an additional smaller crown.
In the example above, this is made up of several combined mouldings. This is an art unto itself. Kuiken has several tutorials sharing how some of them are made.
For many fantastic examples of these and other types of crown moulding, please check out Gil Schafer's website.
Unless photographed in situ, photos can be quite misleading regarding crown mouldings.
The angles the camera sees can change things dramatically. Plus, there's a big difference in how a moulding will look from the front and the side. So, unless you've had experience with a particular moulding, I heartily recommend making a lifesize sample of it. Most companies will sell or give you a sample size for this purpose. If possible, have someone hold up the model in the exact place(s) it is going.
Yes, just like a paint sample.
Another important point to know about crown mouldings is how they are measured.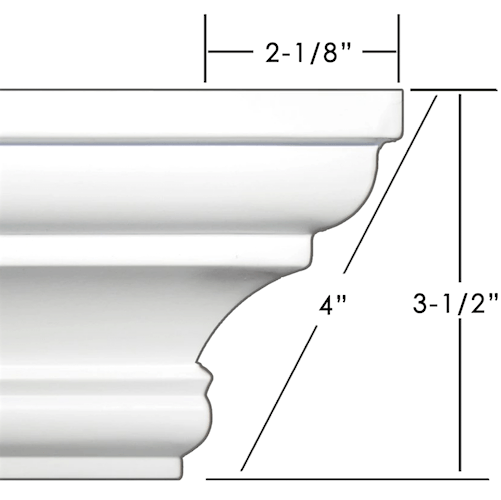 Via easy crown moulding – crown moulding dimensions.
Two and 1/8th inch is the projection. (how far the crown moulding sticks out from the wall.
3 and 1/2″ is the height along the wall,  and 4″ is the face or diagonal measurement.
Let's look at a few things I don't recommend that you do.
A lot of builders enjoy building up their crown moulding. However, many do so without knowing how that works. Rest areas are necessary. And this holds true even in a room with a very high ceiling.
Below is an example of a crown moulding on steroids.
There are waaaay too many bumps on this overly large moulding.
It's like a bad 60s hairdo.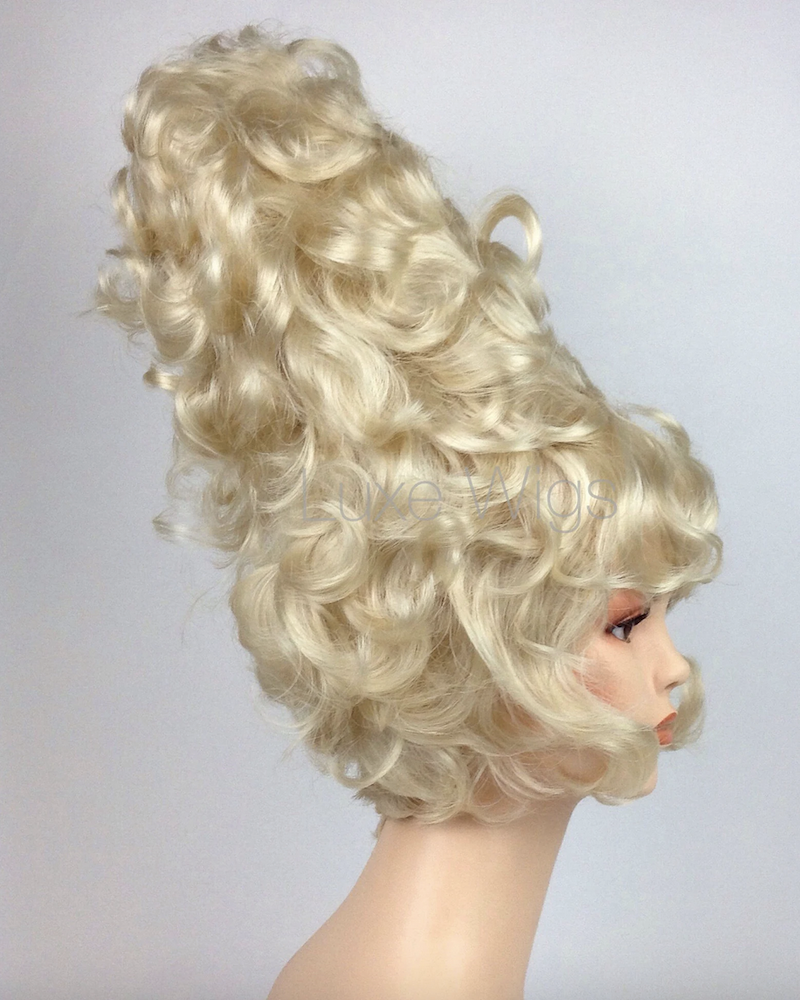 While this post is primarily about crown mouldings applied where the wall meets the ceiling, I need to mention one 21st-century abomination that shouldn't exist on Shaker-style kitchen cabinetry.
Nooooooooooo
The above example is the so-called Shaker crown moulding.
While I do understand their reasoning, it's misguided. The builders think Shaker cabinetry is clean-lined and should have a matching crown with no artifice or bending parts.
But, the upside-down pyramid is an entirely made-up shape in terms of crown moulding.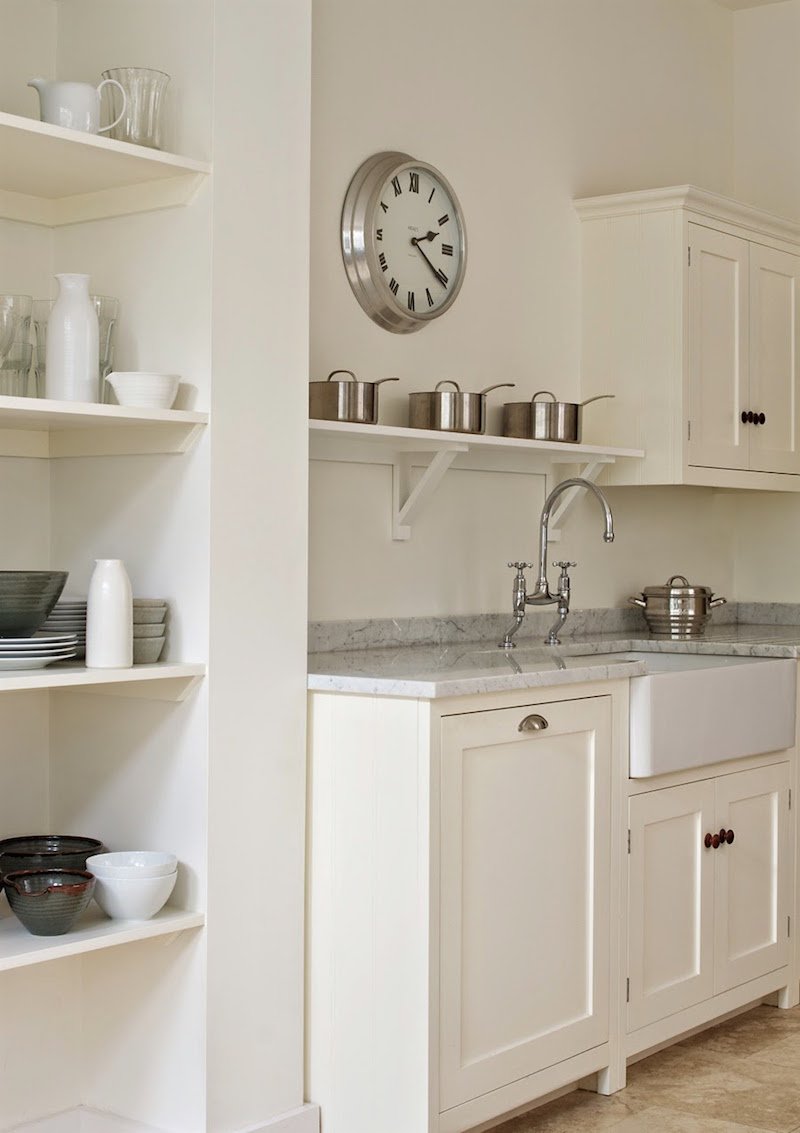 What should be there instead? Well, a small traditional crown with normal curves looks great, as shown in the DeVOL kitchen above.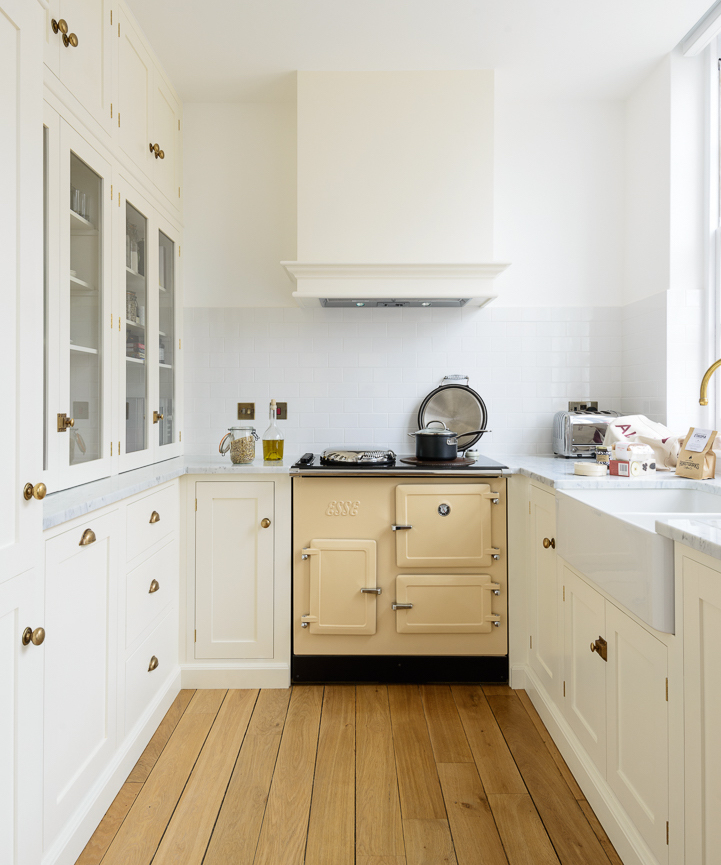 Above, another DeVOL shaker kitchen with no crown moulding at all.
Below are some more gorgeous kitchens from DeVOL that demonstrate this beautifully.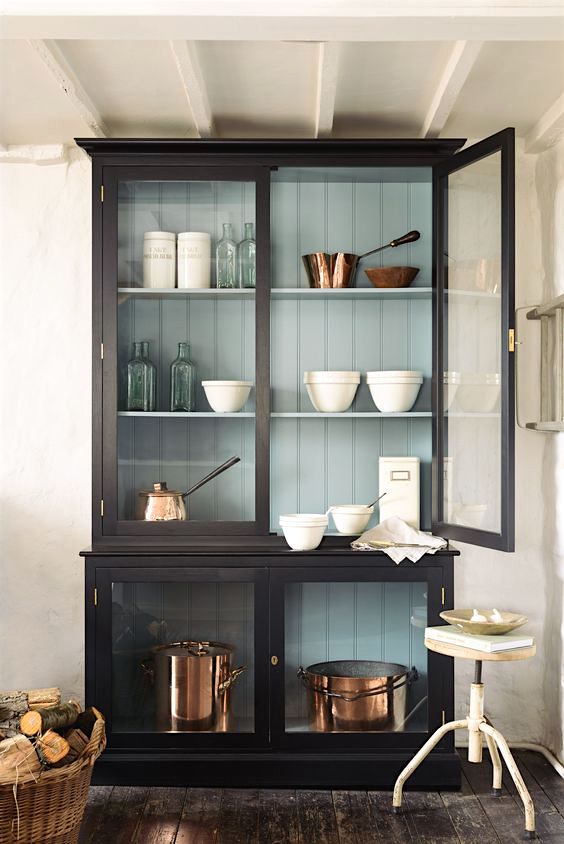 I love these kitchens from DeVOL.
All of these crown mouldings would look terrific on a wall, as well.
The British do a thousand times better when designing architectural features than a lot of us Americans.
And one thing they do in abundance is plaster mouldings. (that links to an old but very beautiful post!)
While you can get plaster mouldings in the US, they are not nearly as common as wood and other materials we'll get to in a sec. And, from what I understand, they are also very expensive.
However, plaster was the material of choice in the 19th century. It could be molded into beautiful shapes and didn't do crazy things like wood sometimes does.
In fact, my apartment, built in 1880, still has the original plaster crown moulding in the living room.
I'm sure the rosettes were applied individually.
See some gloppy paint? While the walls in this place are in great shape, the trim in the living room needs a little extra attention.
The den's plaster crown moulding and frieze is not original. But, I think whoever did it did a great job! (Yes, I'm going to change the louvered doors.) Please notice the plaster swan neck coving, the English call it.
There are some wonderful sources for plaster crown moulding in the UK. Here's a partial list.
Undoubtedly, there are hundreds of other companies that make plaster crown mouldings.
Can you get plaster mouldings in the US? Yes, you can, but not as easily as in England. One of my favorite sources, DecoCraft, has a tacky-sounding name, but they have a gorgeous selection of sophisticated crown mouldings. Plus, they show how the moulding will look from three different angles. They also share many of their mouldings in situ. As I said earlier, it's incredibly helpful.
So, why are there crown mouldings in the first place?
Crown mouldings are not only decorative; they provide a solution for a sometimes messy line where the wall meets the ceiling.
A crown moulding lifts the eye upward, always making a room seem taller.
Please enjoy the posts below when you have a chance.
Boxy Boring Living Room, Is There Any Hope?
Ranch House Decor Mistakes You Might Be Making
The Guaranteed Way to a Beautiful Room (It's Not the wall color)
Another favorite designer who does the most brilliant crown mouldings is Steven Gambrel.
Do you remember those gorgeous step crown mouldings that Steven Gambrel did in his old beach house in the Hamptons? Well, DecoCraft carries those crown mouldings.
These stepped ceiling mouldings give the illusion that the ceiling is higher than it is. While the crown moulding is actually only a couple of inches tall, the illusion from the front is a much taller crown moulding and a higher ceiling.
In the US, most of us are used to crown mouldings made of wood like poplar, maple, or oak.
The problem with wood, especially in climates with copious amounts of humidity and temperature, is that it expands, contracts, and sometimes cracks.
I'm not saying don't use it. But, maybe after this post, you will consider a synthetic crown moulding.
However, the moulding industry has been revolutionized in recent years by the ever-growing popular polyurethane and other synthetic materials used for crowns and other mouldings.
The advantages are numerous.
No cracking, shrinking, splitting
Flexibility. Most can be bent around curves, easily
Polyurethane mouldings can be made into an endless variety of shapes, both plain and integrate
They are less expensive
Synthetic mouldings are lightweight and easy to put up. Many companies say they are easy to put up even without experience. I don't know. I don't think anything that requires me to stand on a ladder with my arms over my head is easy to do. haha, However, there are no nails. There is a special glue to hold them in place. Once painted, they look the same as wood or plaster.
These crown mouldings usually come already primed for paint.
One of my favorite companies is Orac Decor. They sell Orac Decor at all of these places:
However, another great source with thousands of mouldings is Ekena Millwork.
So, can you put up anything you like in any home?
No, I don't think so.
For example, a 50s ranch would look strange, adorned with heavy Victorian coving.
However, not too long ago, we looked at several rooms with low ceilings. There are some great ideas for crown mouldings in that post.
Below, I'll share some styles I think would give a sense of that without going overboard.

Some of the crown mouldings come with a small frieze as part of the moulding.
One thing I love, which I think might be catching on as a trend, is continuing the crown down the wall in a flat frieze. And, a frieze on the ceiling, too!
You can also add a simple door casing or baseboard underneath the crown to create a frieze. Another idea you may not have thought of, if there's a frieze, is to turn the crown moulding upside down and put the decorative frieze on the ceiling.
Above is a more elaborate version from DeVOL kitchens of putting the wall frieze on the ceiling. Again, this is something I've never seen in the U.S. but is sometimes found in older English homes.
Below is one last inspirational image from DeVOL showing a more contemporary version of the Victorian Coving.
For my new kitchen, I'm thinking more like this, below from DecoCraft.
So beautiful!
Please visit these posts for more helpful posts about crown moldings.
Our Modest Starter Home Might Be Our Forever Home
The Best Builder Upgrades You May Not Have Considered
Well, I could keep going, as I said initially. The subject of crown mouldings is a HUGE topic!
xo,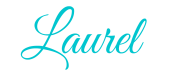 ***PS: Please check out the newly updated HOT SALES
***PPS: Also, please check out the newly updated Mother's Day widget for those who need ideas for Mother's Day Gifts. MD is May 14th this year. So, you have time, but not much if you wish to order a gift online for Mom.
All you need to do is click the link above and forget about it if you're not ready to shop now.
I will earn a small commission at no extra expense for any orders you make within 24 hours of that click. I very much appreciate your support of this website.