Hi Everyone,
Well, it's Tuesday, December 8th, 2020. Normally, things are just cranking up in terms of the holiday season. However, this is not a normal year, so if you're doing gifts for 2020, and you want to shop for them online, it's really time to get going.
In fact, according to an article I found in House Beautiful, you're already a little late with some vendors.
Of course, I imagine that most people will be happy to receive a holiday gift no matter when it arrives. In fact, I've always felt that the winter holidays should be in January when it's really ice-cold up here in the northeast. I know. That's what we get for living up here.
BREAKING NEWS BULLETIN – WE INTERRUPT OUR REGULARLY SCHEDULED PROGRAM WITH THIS IMPORTANT ANNOUNCEMENT
The contracts for my Bronxville, New York apartment have been signed!!!
I know. I know. Y'all told me it would go fast. However, I've been alive long enough to know that no matter what we think/believe/feel should be happening; it isn't always what happens.
Can I tell you how relieved I am? So, I've been doing a massive PURGE. Marie Kwando has nothing on me. Lol, except for my life-time box of mementos, family heirlooms (more like tchotchkes), and important papers, if I haven't looked at it or used it within the last couple of years, it is history.
In fact, yesterday, I dumped five huge garbage bags of musty samples that have been living in those green boxes in the Donald Cabinet.  (that's an ancient, awful post. haha) Some of those samples I've had for 20 years or more! I reckon that at least half of them no longer exist. Oh, I kept a half dozen or so.
This, below, was one I kept.
Brunschwig and Fils Le Lac. I've used it a couple of times for tiny things. It is insanely expensive.
But, thanks to the incredible home organizers Anne and Kate from Done & Done, who organized 90% of my stuff 2.5 years ago (you can see that here), this task has taken me half the time it would have if they hadn't spent two whole days here back in 2018.
Speaking of Done & Done, if you're looking for a great gift, I can't recommend their organizing course highly enough.
One thing that's helping me to keep a tidy house is to put it up for sale. Haha.
Anyway, did I say? I'm MOVING THIS WEDNESDAY, on the 16th of December.
Yes, a week from TODAY!!!
WE WILL NOW RESUME OUR REGULARLY SCHEDULED PROGRAMMING WHICH IS:

"GET YOUR ASS IN GEAR TO GET YOUR HOLIDAY GIFTS FOR 2020"
Or else…
But, before I begin to talk about some of my favorite gift ideas, I'm wondering. Are people even doing gifts this year? I mean, of course, we're doing gifts. But, are we doing gifts like we normally do?
I imagine that gift sales will be down and especially sales from brick and mortar — physical stores.
The idea of trying to shop during the pandemic is not exactly my idea of a good time if it ever was.
image: Kennedy News and Media
This is how one couple in the UK goes shopping for their holiday gifts for 2020.
Good for them; they are practicing excellent social distancing!
One thing about the virus is that it's making us all think a lot more about the air we breathe. Remember, we touched on indoor air pollution and air purifiers in this post.
Well, the other day, because I read a LOT online, I came across the most interesting and eye-opening article. It has to do with our gas stoves. And, according to this expose, apparently, the fuel is not as "clean" as we've been lead to believe for the last 50 years or so.
Now, I'm not in any way, suggesting that everyone go and get rid of your gas ranges.
Of course not. However, it might be good to use your range hood fan every time you cook and bake. And, also get a little air purifier for your kitchen.
There are many. But, later on, in the widget (no fair peeking!), you will find two air purifiers that have superb reviews, and they're nice looking too.
So, now that I've riled you all up let's get more serious about the gifts.
Actually, the list starts with the air purifiers. I'm definitely going to get a couple for my new place. And, I really want to get a Roomba Robot vacuum. The only problem for me is I'm probably going to want to fix it dinner, read it a bedtime story, and then have it crawl into bed with me.
Sad, isn't it?
Okay, here are some ideas to help with your holiday gifts for 2020
If you get seriously strapped, go DIGITAL.
Digital art – There are some great sources in this post and many more in the new Etsy Guide.
Laurel's Guides. Lol, well, it's not really funny except that, of course, please buy them. If you like the blog, you will LOVE the guides. I put my heart and soul into each of them.
They range in price from $29.00 – $229.00.
The $29.00 one is the brand new 150 Best of Etsy Home Furnishings Sources. It's the culmination of dozens of hours of research.
At $49.00 is 333 Decorating Rules & Tips You Need To Know – This is a terrific guide that's crammed with measurements and proportions you won't be able to find anywhere else. Well, I couldn't. If you order this, you will get the Etsy guide for free.
The rest of the products will get both of the guides above for FREE from now through December 30, 2020.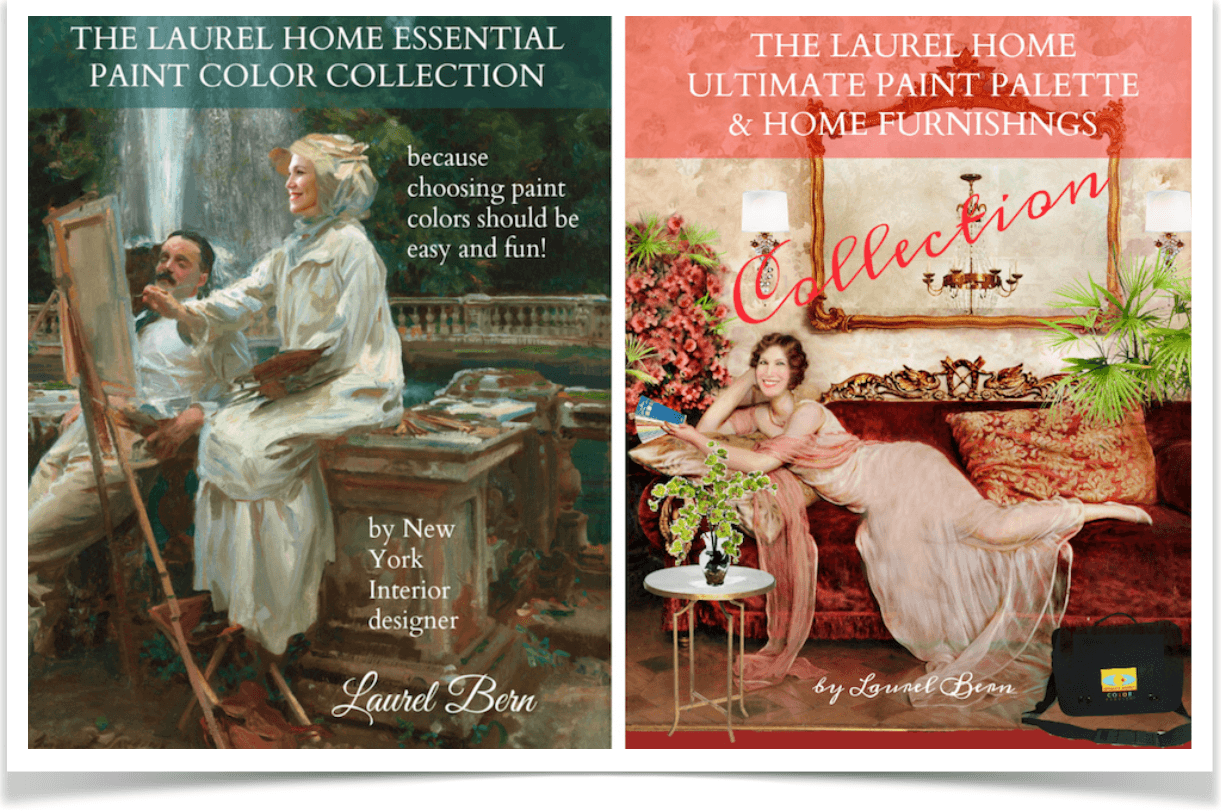 At $199.00 Are two products. The Laurel Home Essential Paint and Palette Collection. This is a 2-volume curated Benjamin Moore Collection. You can read about Part I here, the paint colors, and Part II here, the paint palettes. Part II is where you'll see a bunch of glowing testimonials. There are more, but how many do you need to read? lol
Also, at $199.00 and a guide, everyone who has a website or is thinking about starting a website or making money on the internet or earning a living by working in bed, working in your PJs, and not taking a shower. Anyway, it's the Six Figure Income Blogger Guide.
But, don't let the word "blogger" trip you up.
You DO need a blog on your business website because a blog is what keeps your website fresh in Google's busy eyes and automatically raises your business above your competition that has a boring "dead" website. And, no, you don't have to blog as much as I do. However, once or twice a month is a must. But, there's also so much you don't know you don't know. I mean, I didn't. And, I was spinning my wheels, not getting anywhere for 19 months, because I made every mistake and then some. This guide will save a lot of time and help you to have a more successful business.
Anyway, you can read my entire internet story from Laurel the Luddite to Laurel the world's most unlikely geekette.
Finally, the crown jewel, but only because my name is in the guide's title. Haha And, it was the first one I wrote way back in 2015.
Laurel's Rolodex. This is where I spill ALL of my secret and not-so-secret sources. If you're in the interior design trade or want to be and you don't have this resource, I can pretty much guarantee that you're leaving money on the table—a LOT of money. Oh, and you're also probably charging your clients too much, too.
This will help prevent them (your clients) from the dreaded "shopping you," and help you come in at a LOWER price than retailers, AND still make a nice profit. How does that sound? No, I'm not talking crap. It took me over ten years of being in business to understand that I didn't always have to use a middleman to get terrific furnishings for my clients.
Sorry for all of the flagrant self-promotion; it's for your own good and your loved ones too. ;]
That's because GIFTING IS AVAILABLE! Yes, indeed. Even if you're not interested, maybe someone on your gift list is. When you click on the link to place your order, you'll quickly see a gift box icon. Click on that, and it will prompt you to put in your recipient's name and email address. You can even tell them what day and time you wish your gift to arrive. How cool is that!
Please go here to learn more about my rockin' guides. There you will find links to give you more information, but they are the same links as here. When you are ready to order, please use the purchase products page because that is how you will get your free guides.  And, please remember that the offer for the free guides ends December 30, 2020. In fact, the prices for the free guides will be going up in January.
Okay, time to move on with my best sources and ideas for your holiday shopping.
I adore Nordstrom!  And I know that a lot of you do, too; here's why. Not only are their prices the best, but they also have a little box you can check off that will tell you if your gift will arrive by Christmas Eve. Bloody brilliant!
Oh, and, Nordy's is having a little BUY MORE SAVE MORE SALE right now! Up to $300.00 off your order!
Before I get into 33 of my FAVORITE gifts amongst dozens of other holiday gifts for 2020 in the HOLIDAY SHOP, there is a little explanation.
In the holiday shop are gifts for men, women, foodies, gardeners, teens and tweens, budget gifts, expensive gifts, and everything in between. Also, just today, Melissa and I added over 30 new items to the Holiday shop widgets.
Please enjoy some of my favorite gift ideas. A few of these are on the expensive side, so if you can't swing the portable air filter cost, perhaps it could be a group gift.
Please be sure to check out the book list in the top menu if you're on a computer. Or in the "burger" menu (3 horizontal lines on your cell phone) OR, click this link for the favorite interior design and decorating book list.
And, below is the gift idea widget.
There are explanations underneath each item. Please click on the individual items if you'd like to know more about them.

please pin to Pinterest for reference
I hope you enjoyed my ultimate holiday gifts for 2020.
Of course, I could keep going. That's why there are bigger lists in the HOLIDAY SHOP. Also, please be sure to check out the newly updated HOT SALES. There are some great gift items there and my favorite brands that are having some wonderful sales right now. And many of those brands have great gift ideas on their websites. Of course, they do!
xo,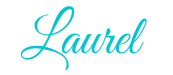 PS: If you have any questions about any of the guides I've created, please don't hesitate to contact me via the contact link in the top menu bar. Or, if you're a subscriber, you may write me back on any email you receive from me from Mailchimp. (but, please, right now, I can't handle any other questions on account of MOVING.)
Please note that these are all digital PDF files that get downloaded through a link you will receive.
Every time you click on the link, it automatically downloads to your computer's hard drive.
You can use it on a mobile device, but it's easier to first download it to a computer (PC or Mac). Otherwise, you need to download it to an app for mobile devices and tablets, like Apple books. I'm saying all of this because many people understandably get confused by what it means to download something. It's not your fault. It's the real geeks who have made it difficult for us normal people to get the deal. It's because they give you two options.
Save
Open
However, your hard drive automatically SAVES, even when you think all you're doing is opening the guide.
Therefore, you need to go into your downloads folder and drag the guide out to your desktop. There, I keep a folder where I keep all of my PDF downloads, mine, and others I've acquired.
This is what the geeks have failed to tell us. This is why you need my blogging guide. I will tell you what you need to know in PLAIN FREAKING ENGLISH. That is because I'm not a real geek, but through years of toil, I've learned to speak fluently enough to understand many things. If I can learn this stuff. Believe me; you can too.