Hi Everyone,
Yes, I've moved.
Yes, the demolition phase of my renovation is well underway.
But, you won't believe what they found behind the walls of my 1978 kitchen!
The stolen art from the Isabella Stuart Gardner Museum, Laurel?
Great guess, and you're on the right track. It's not those pieces but some obscure works of art for sure.
I hope I won't violate any copyright. Oh, what the hell! The title of each masterpiece is underneath the image. Please enjoy!
The first piece of art is by an unknown artist.

OLD LACE PERMIT
The Boston Building inspectors have granted permission to put up old lace.
I found another version, as well.

ANDY WORE HOLES
I adore the super well-done 3-d illusion of this next demolition work of art.

ANACHRONISM
Hit the road phonejack!
BOWERY
For those that don't know, the Bowery is one of the more gritty neighborhoods on New York City's lower east side. And yes, this shitshow was underneath the gross terra cotta tiles.
Hang on; I have another demolition gem for you.
MR. CLEAN'S DAY OFF
Indeed!
This next one is definitely of the brutalist genre. Remember the Massachusetts Department of Mental Health?
DEMOLITION SPA
A fitting title, I'm sure. However, that little light in the corner of the mirror is actually a nightlight. Still, it creeped the freak out of me. It always reminded me of an episode of the Twilight Zone  I watched back in the 60s, where people got sucked into a box through a little light.
That mirror gave me PTSD. Therefore, I had to sleep with the bathroom door closed at all times. True story.
Laurel, this was your bathroom?
Uh-huh. As you can see, it's in mourning, so we should try to be descreet. ;]
Okay, this next one is super awesome. I mean, this demotion pièce de résistance that is going to pay for the entire renovation and then some. ;]
Guys, get this; they found a [Cy] Twombly behind the sink wall of the kitchen! ;];]

ROTHKO
Looks like it was a tribute to his senior contemporary, Mark Rothko. Very cool, and it's all mine! Possession is 9/10ths of the law, you know.
Awww… remember when I painted that horrid light right before my 2021 Christmas party.
Incidentally, the GC has the most amazing demo team of two, led by Gerd, a Viking if there ever was one. I am positive this dude could easily crush a diamond with his pinky finger. I'm going to try to stay on his good side.
No, really, all of them couldn't be sweeter.
However, Gerd had some bad news to break to me. The sink wall in the kitchen will need to be shored up to accommodate the new upper cabinets.
I said, "No problem, because there aren't going to be any upper cabinets on that wall." I have to admit Gerd looked a bit confused, so I said it again. And then, I could see he was trying his best to look less confused. Imagine what would've happened if I had said, "it's an unkitchen." haha
Oh, we are just getting warmed up.
I have one more avant-garde work of art. Bitter-sweet, it is.

It is entitled: BURIED ALIVE.
So, what on earth is going on here?
Guys, some pitiful sod sometime in the middle-20th century had the gall to remove the original hardwood floor. Those antique floorboards haven't seen the light of day in decades. So cool. They are the original subfloor that's on top of the floor joists.
However, yes, as you can see here, the "mud," as it's called, is as hard as concrete. Even the brawny Gerd looked exhausted, with this arduous but necessary job of taking away what NEVER should've been dumped into this grand 19th century beauty.
Well, there've been some changes. However, I need to save them for another day.
I've even made some last-minute changes in the kitchen. I decided against the pocket doors. They take up too much space, and I know I will never close them, so what's the point? Now, both cabinets can be the same size.
Moving was exhausting, but I'm almost finished unpacking. However, in a span of 40 hours after I left on Sunday evening, I've been back to the apartment twice.
Monday was a two-hour appointment with the architect. We knocked a lot of things out. It was a super meeting.
Today, I  was with the GC, Robert, and his subs.
Laurel, you seem so relaxed. I mean, you don't seem to be the slightest bit worried about your renovation..
Me? I don't worry about anything. ;]
haha. One of my favorite movies.
Well, with each step of the way, I am relieved of some of the pressure. I found a great contractor, and then, a place to live. I've done the biggest spring clean of my life and moved.
I have a terrific team of eager and willing professionals who want to help. The renovation has begun, with great gusto. And yes, while dramatic as you can see from my beautifully framed "art," so far, everything is going well; and according to plan.
In addition, there's a Whole Foods around the corner, and a Target across the street.
It doesn't get any better than this. Cale reminded me, when he was here, how lucky I am. He's right. Fatigue and sore muscles aside, all of this is a blessing I don't take for granted.
So, welcome to my very cozy renovation home away from torn-up demolition home.
This place is only 262 square feet. Admittedly, I still have another hour or two to organize everything. But, why does packing take ten times as long as unpacking?
Wait, Laurel; I see you brought two of your pillows, two stools, and your den rug, too?
Yeah, I spread it over the existing flat rug Sunday night, and got it under the sofa too. Yes, Darlin's, by myself. I also have two tables and one of my yellow lamps. It's small but it's so nice to have some of my stuff with me.
Sometimes I surprise myself with what I can do. It is true. Five years ago, I would not have been able to do any of this. I wrote once about why that is. It is sooo much better now, 99% of the time.
But, I think some of you guys missed something. See the book on the stool?
Oh, and something else.
I brought the (Chinese repro) Melchior D'hondecoeter. The entire thing weighs maybe a pound, if that. It's resting on the handles of the Murphy bed. When it's time for bed, I take the painting down and put it in front of the TV. But, it looks fantastic and really livens up the place.
Isn't it difficult getting the bed up and down?
No, it's annoying, is all. Difficult was getting the rug out from under that 300 pound sofa bed and then under this sofa in my rental. Luckily, it comes apart and there's storage under the cushions, too.
Okay, I have a lot to do in the next two days. It's time to stop fiddle-farting around. I have to get serious about many details.
But, I'll leave you with two gorgeous pics from the Boston Public Garden of the early summer roses.

I took time to admire and photograph the roses. :]
xo,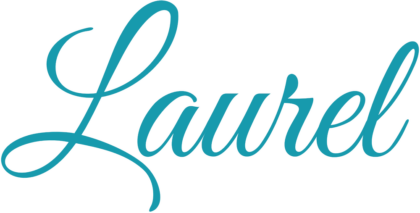 PS: Please check out the newly updated HOT SALES! Thank heaven for Melissa who does a wonderful job with the mid-week updating!
All you need to do is click the link above and forget about it if you're not ready to shop now.
I will earn a small commission at no extra expense for any orders you make within 24 hours of that click. I very much appreciate your support of this website.