How are y'all doing?
I hope everyone's fairing well now that we're well into December.
My life in Boston is so different, in the best way possible, from what I left in New York. I have the most delightful friends and am invited to fun parties and other social events! I'm incredibly blessed. Tomorrow I'm going on a house tour on Beacon Hill!
It's hard to believe that my second anniversary of moving to Boston is coming in only ten days. I never dreamed that my renovation would still be months from even starting. However, that's how it's worked out. I'm not going to repeat all that because I've already told you why this is taking so long in this post from October 30, 2022.
Today, I will share the details of last week's trip to Claremont, NH, and to the Crown Point Cabinetry Company.
Many of you have already seen the fun videos I posted a week ago. Some of them were taken when I had no idea the video was running. It makes for some very interesting camera angles, etc.
I left you hanging right after we arrived.
Cale and I helped ourselves to a cup of Joe at the coffee station, the first thing one sees when walking into the Crown Point Cabinetry reception area.
There's Cale's face for those who requested to see it.

While we were waiting, we noticed this sign they made just for us!
Soon after, my kitchen designer with Crown Point Cabinetry, Melissa Beane, greeted us with the warmest smile. Fortunately, everyone calls her "Mel." Thank God because my virtual assistant is also Melissa! That Melissa has the gorgeous sunroom, which you can see here if you missed it. 
Mel took Cale and me to Fred Puksta's office. Fred is the senior product designer at Crown Point. He's the guy that makes people's cabinetry dreams come true because he also designs art furniture. In other words, he can do anything you can imagine. Sorry, I don't have a photo of Fred, but here's a link to his website.
A bulletin board filled with some of his designs is facing Fred's desk.
As you might be able to ascertain, Fred's passion is the Arts & Crafts style, which was popular at the turn of the 19th century and beyond.
After this brief introduction, Fred took the three of us into the Crown Point Cabinetry Showroom.
This is the first thing that sets Crown Point apart from other cabinet makers. When you go to Crown Point, it's as if you are going to the kitchen store in your town. Only instead of that kitchen place ordering cabinetry from their supplier, Crown Point IS the supplier.
Let's look at some of the beautiful details Fred showed us.
In the previous post, when I introduced Crown Point, most of the pieces were painted. However, today, most of the pieces are stained. This company is incredibly versatile.

Exquisite detailing on these upper cabinet doors.

The square rivets in this Arts and Crafts Style cabinet are authentic to the era. Fred designed all of this, including the custom wine rack.
The Face frames are put together with a mortise and tenon joint and then glued. It creates an exceedingly stable and super strong joint.
The Mortise and tenon fit snuggly together.
Fred explained that because the Wolf range top stuck out about 2.5″ past the counter, they created this stepped furniture base to make it look perfectly integrated within the design. We can also see a weathered custom finish on this cabinet.
Above is a detail of the step out.
Beautiful drawers customized for storage.
Next to the range is a beautiful cabinet with an interesting detail.
That detail is masking a hidden cutting board!
Oh, don't we love hidden storage? I've written numerous times about that. 
Well, at Crown Point Cabinetry, they love it, too.
You can see much more on the Crown Point Cabinetry website – here.

Above is a hidden drawer in this island.
A hidden electric outlet in an island.
And finally…
Another hidden drawer on a bench. Cool! Please notice the dovetail joinery that is standard on all drawers.

Above are the numerous options for face frames at Crown Point Cabinetry.
The above is more traditional, but still, arts and crafts influenced.
A detail of the gorgeous face frame.
You may recall this exquisite kitchen from the earlier post. 
I would've taken more photos from the showroom. However, I wasn't feeling very well.
Okay, I've been debating with myself since the trip whether I should tell y'all what happened.
In the end, I can't talk about the tour without mentioning it because it is what happened. But, I also can't just say it quickly, because most of you will have no idea what I'm talking about.
It began while in Fred's office. I started to get queasy and light-headed. I knew exactly what was going on. It's happened dozens of times throughout my lifetime. I have a form of dysautonomia that probably stems from a bout of rheumatic fever when I was a pre-schooler and then, exacerbated by subsequent viruses in adulthood. That's what they think. I have been to neumerous rheumatologists because I also have other markers of Lupus, but fortunately, fail one of the tests. No matter, one just has to deal with what is, no matter what it's called.
What I have for sure is called POTS which stands for Postural Orthostatic Tachycardia Syndrome.
Some of you may recall years ago, I checked myself into the ER because I had a particularly acute episode.
I'm putting a link here for further reading about what POTS is, if you are interested. 
It always begins with nausea and lightheadedness, and it comes on quickly. And yes, I did faint once, but it was over 12 years ago.
I started feeling poorly the day before, but I overdid it in the preceding days.
Surely adrenalin will give me a boost? I refused to give in to it, because this is not a convenient time to feel ill. Mind over matter, right? Well, I got through the tour, but just before the owner of Crown Point Cabinetry, Brian Stowell, walked in, I had to sit on a stool, and I had to put my head down; embarrassing, for sure. But, when Brian came in, I sat up to listen for a few.
Really, what I needed to do was LIE down. Going horizontal is the cure. Or, at least, a temporary cure.
Folks, this is not an old lady issue. In fact, I'm supposed to have "outgrown" this by now as it most commonly strikes women between 15-50, But men and people of any age can have it too. Most of the time, I'm fine. However, if you hang with me often enough, you'll eventually witness something a little odd going on. Cocktail parties can be a nightmare. Does anyone reading have POTS? Or, maybe you have a child with POTS? My case is mild. Some people cannot get out of bed without passing out.
No, it is not anxiety or a panic attack.
Although experiencing an episode is awful.
Anyway, I've already gone on longer than I'd like, but it's not like saying I had a headache. Everyone knows what that is, but POTS is not as common. However, it's becoming more well-known as a symptom of Long Covid that's now affecting millions of people. Fortunately, I did not get that.
Okay, back to the tour at Crown Point Cabinetry. Well, what happened after Brian was finished with his talk.
Brian Stowell, president, and owner of Crown Point Cabinetry
Brian spoke for a few minutes, and then we went to go on his portion of the tour, but when I got up from the stool, I could hardly move. They asked me what I needed.
Cale jumped right in. I was so glad he was there. "It would help if she could lie down for a bit."
No problem. Mel jumped into action and led me to a cot waiting for me in another office with a first-aid area.
It was adjacent to this massive room with the constant hum of machinery. Everyone could not have been kinder or more understanding. So, I rested for close to an hour in a cool dark room. Cale came to get me, and then I felt terrific!
So, what happened while I was rebooting my blood pressure? (That's exactly what is going on when lying horizontal.)
Brian took my musician son, Cale, around the factory. Coincidentally, Cale has gotten super into woodworking and particularly timber framing. He loves it!
But, get this. After Cale came and got me, Brian did the tour all over again for me. Yes, he did. I'm sure he had other things to do, but I was grateful.
And now, I'm going to play a few highlights I recorded on the tour. This is only about a quarter of what I shot. I think I managed to reduce the number of times I said "wow" by about 90%. Haha! I couldn't stop. This place is like nothing I could have ever imagined. In addition, it kept going and going…
Brian explains why there are cages around some of the equipment.
Just one of the dozens of special equipment at the Crown Point Cabinetry factory.
This one's darling from start to finish.
That is why I had to tell y'all what happened. I couldn't believe these people devoted their entire afternoon to us.
Guys, they ship out $300,000.00 worth of cabinetry– a week. They are BUSY! However, they have all the time in the world for their customers.
Fred heard that I had gotten ill and inquired how I was via email the next day.
This is the kind of people they are. They're the salt of the earth, and I know they will do a fantastic job building my new kitchen. By the way, Fred went to high school with Brian.
I know it seems like it's a long way off, but it should be in about a year from now.
Well, I moved to Boston TWO years ago, and look how fast that's gone. Ridiculously fast! That's not because of Crown Point. It's because of my contractor's schedule.
And now, a special treat. Please watch this short newscast about Crown Point from this past October and how Brian's father began the business in their garage and employed the entire family. It's super well done.
Above the Stowell family circa 1978. What a gorgeous family! And yes, they have been compared to the Waltons. I believe that's Brian, closest to his dad.
Please watch the video below. It's fantastic!
Brian and his wife Becky, the visionary behind their unique business model, are incredibly humble. They take no credit for the success of Crown Point Cabinetry.
Brian said: "It is the employees. It is a tremendous crew. I love my crew. I absolutely love my crew."
Well, apparently, it goes both ways based on this darling video made nine years ago. Brian was led to believe that he was coming into the work area to see a piece of outstanding custom cabinetry…
I've watched this one a few times.
How rare is that? I mean, there's so much in this world that's truly horrid. But, this?
It brings a tear and warms my heart.
Yes, that's Mel in the first group, on the right. She's been with Crown Point for 15 years.
I hope you enjoyed this post as much as I did putting it together for you!
Please visit the Crown Point Cabinetry website here.
xo,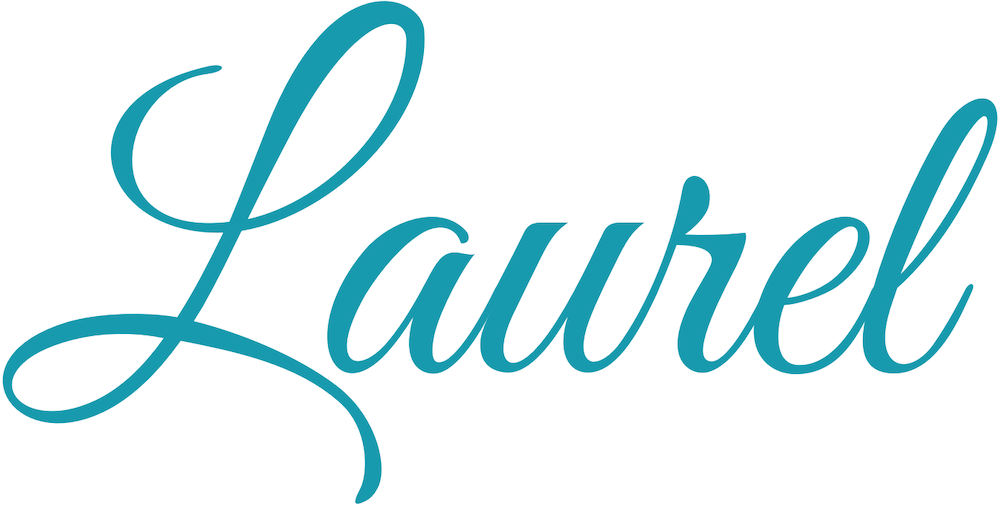 PS: Please check out the newly updated HOT SALES and
visit the Holiday Shop! There are so many fantastic sales going on right now.
Also, this a reminder that all of my rockin' interior design guides are on sale right now. There is an update coming out this Wednesday for the blogging guide. If you order it now, no worries, you'll get the update, and those who've purchased it will also get it. Wednesday morning.