Hi Everyone,
Happy Easter and Passover!
A while back, I received a real Dear Laurel note asking about staircase decor.
So, out of curiosity, I looked it the word "staircase," in the dictionary:
I found out that the word originated in the early 17th century.
Don't you adore old architectural drawings? I do. This is a fragment of the exquisite grand staircase at Le Petit Trianon, Versailles. Louis XVI had it built for his mistress Madame De Pompadour. However, she died before it was complete.
Today, a section of the ornate railing. Photo by Stacey Bewkes of Quintessence. There are more gorgeous photos from the palace in the link.
Staircase = drama
Frankly, my dear… You're coming with me!
Helsinki Natural History Museum
I get a little dizzy when I look at this, but that's more me than this cool design.
Time to abandon the extraordinary for the three "are you kidding me?" examples to avoid in staircase decor and design.
What is this?
Not only does it look hazardous, but it also has to be the ugliest thing I've ever seen.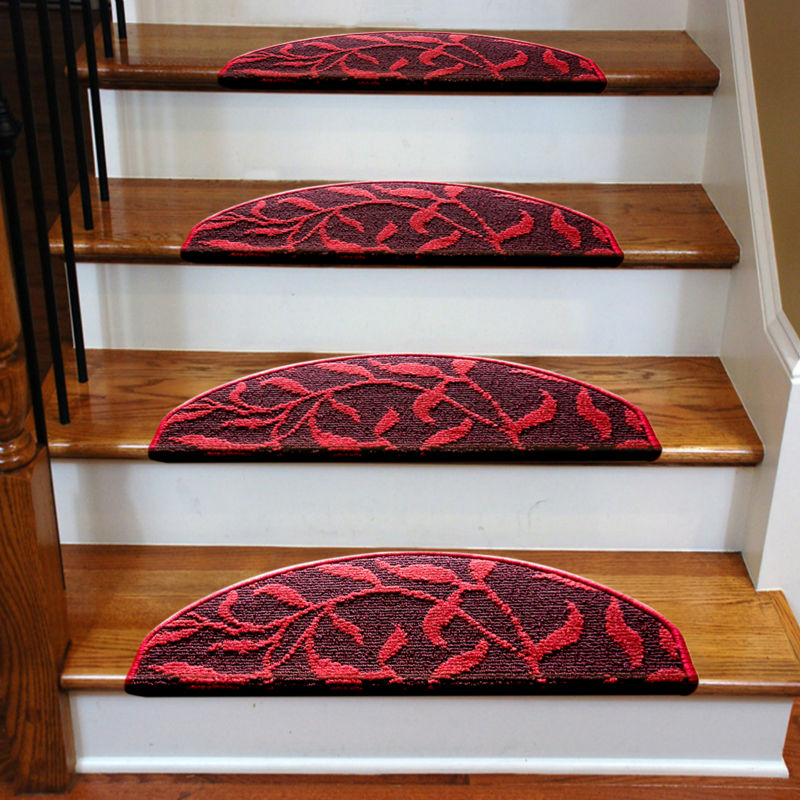 No, wait. I was wrong. This is uglier.
Please put in a proper runner or nothing at all.
I think that staircase could use a little mowing. What do you think?
Seriously, though, I have seen this in people's homes.
What do you do if there is no finished tread?
You can buy tread and riser covers to make a proper tread, and then you can put down a lovely runner. We'll get to that in a sec.
Adorbs.
haha.
I'm sure I've left out something.
Please let me know in the comments about any staircase abominations you've come across.
Let's move on to the dos in staircase decor.
Magazine C
I love the look of this all-white banister and rail. However, the reality is that the rail will get a lot of abuse. So, if you want to do this, it would take a lot of prep-work to get a good solid finish that's less apt to chip.
Little Green Notebook
This all-black staircase is chic as hell, IMO. Black is a trend in staircase decor that I'm digging for more urban spaces, at least.
David Hicks (not sure of the source)
The question is: Can you paint a narrow back staircase a dark color?
YES! You can see how fabulous this is. But, it has to make sense. In this case, I think it does.
I can't possibly do a post about staircases without putting in my favorite one in the entire world–in my favorite hotel. The JK Place Capri.
For more lovely images of the JK Place, please go here.
If you don't already know, the style of this railing is Chinese Chippendale after the cabinet-maker, Thomas Chippendale. The late 1700s was when Chinoiserie became wildly popular in England and France.
Meg Braff's equally gorge Chinese Chippendale railing in white.
via the Romodelista – Elizabeth Roberts Townhome in Brooklyn
More black stairs. Love the ebony herringbone floor too.
I think these are wrought iron spindles, but not 100% sure. It's an English Country Home by Sims Hilditch
JK Kling
Alright. Gorgeous staircase. Gorgeous! But, sisal stair runner. Looks great.
If this was five years ago, I would've said:
Don't do it. It's slippery, and it stains.
I repeat. It's slippery, and it stains.
However, my friend Lotte Meister has it all over her home. Please read what she said about it in this post from 2018.
Please note that the above runners are in the waterfall style installation.
If you don't do sisal you could do a mostly wool and sisal blend.
Above and below by Loi Thai of Tone on Tone.
There are also wool and sisal blends that look sisal but are not slippery.
This is called a Hollywood installation. Actually, I did not know that term. I always just called it the one that wraps tightly around the stair tread.
With most stair runners, there should be about 3-6″ of wood showing. More than 8," and I think it begins to look funny unless it's a super-wide staircase. But please, no six-foot-wide staircases with a 27″ wide runner. That's not a good look, however, I've seen it done.
This blog has an excellent tutorial for creating the above wainscoting with an integrated handrail. Wainscoting is the antidote to greasy hands. :]
Live the crisp, tailored work and millwork.
Wallpaper
Did you know that you can have wallpaper laminated? The person who wrote in said that she needed something super durable. Well, there is the answer. I love Schneider Banks in Texas, but other places will laminate your wallpaper so it can be cleaned easily.
Some wallpapers are wipeable but not laminated.
Then, some beautiful high-end vinyl papers are super practical and great-looking. The above wallpaper is David Hick's The Vase- available through Clarence House. 
Okay, and now for the some news!
Things are moving along with my renovation. I have gotten some quotes from the contractor. Yes, it is going to be expensive. But, we already knew that.
How much, Laurel?
Haha. Maybe I'll go over that one day, but not right now.
I'm still waiting for quotes from the kitchen cabinet maker, but that should be coming very soon.
In the meantime, I am a lunatic thinking, thinking, thinking about many other design details.
And, one of them is the staircase railing! First, let's look at my living room back wall as it is today–sans furniture.
I cannot wait to get rid of the horrid spiral staircase. You can read more about it here.
And, also this post which discusses unconventional staircase design–and safety.

Above, I virtually created the new stairwell, approximately where it's going to go. Yes, the baseboard heating on that wall is going bye-bye.
Since I'm planning on putting in a mini-split ductless AC, I won't need it, as they also provide additional heat, if necessary.
Okay, sorry to leave you hanging.
However, we need to stop for today. Next time, please come see my design for a staircase railing, and more.
xo,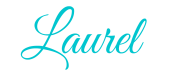 PS: Please check out the newly updated HOT SALES!
***ALSO, there are only three more days for the Laurel Home 10%+ 10-year-Blogiversary sale. Please go to the bottom of last Sunday's post here to find out more.***