Hi Everyone,
This is a real "dear Laurel" letter I received in July 2018. It's about a reader who wants to share her experience with an e-design company. Originally, this was tacked onto an earlier version of Sunday's post about my new and improved 12-step decorating program that always works. Please check it out if you missed it. It's definitely one to bookmark for future reference.
And now for the letter about a reader's experience with e-decorating or e-design.
Dear Laurel
I love your blog, taste, and intelligence – and I am one of the pickiest people on earth.
Picky is good, and thank you! :]
I'm writing with a blog suggestion:
There is a recent surge in online e-design services, or, some say, "e-decorating." However, it's hard to know if they can give me the kind of room I desire. Or, if they can help, which type of service to choose?
I have a crazy-busy life; two young kids and a senior-level, demanding job. And, when we recently moved to a new larger apartment, I became overwhelmed by the process of trying to decorate it.
We have a tight budget but expensive taste, and there is way too much choice in the market. Plus, when I order things that look nice online, they often look quite different.
Scheduling returns amidst a hectic schedule threatens to put me over the edge.
Although I don't really have much of a budget for a designer, I know it's necessary if I'm ever going to have a furnished living room.
Hold on a sec. What makes you think you don't have the budget for a trained interior designer?
If more designers would get and use Laurel's Rolodex, they could earn more money AND charge their clients less— A LOT less.
As I don't know where to find an affordable designer, I turned to an online service that matches the user with one.
Does it?
They matched me with a designer about six weeks ago, although I wasn't too crazy about her online portfolio.
I realize this isn't easy, but in retrospect, you're probably aware of the red flag right there.
Everything is sleek, contemporary, and grey with a pop of color.
I know that's the style right now, but it's not my style. Her look doesn't resonate with me at all. To put it in perspective, I love almost everything you post (but I hadn't discovered your blog yet).
The service (Homepolish, if you must know!)
No, I don't need to know, but thank you for telling me, just the same. :]
They insisted she'd be right for me, so I agreed to it and paid a hefty up-front fee, and we began.
Insisted, eh? You know, I took a look at their website.* They have a few "different" styles, and ya know what? They ALL look the freakin' same.

This reminds me of Cheeseburger, Cheeseburger, Cheeseburger, no fries, chips, no Coke, Pepsi.

(yes, it links to one of the old skits with John Belushi! HILARIOUS!)
Now, weeks later, I'm sad to say; that it has been challenging.
While she's super lovely and has kids, too, I'm not too fond of most of the items she suggests; I've shared a detailed Pinterest board with her, so my style is straightforward. It seems to me she should understand it.
We've met/shopped several times, but it doesn't seem to help – she had picked out only two sofas to try. I didn't like either, as they were boxy/modern slope arms, and she's now recommended only a couple more, but they continue to look like those other two (I prefer curvy lines and had suggested English Roll Arm, but she hasn't shown me a single one).
Honey, you are speaking French, and she is speaking Mandarin. She only knows what she knows.
I think she is frustrated by my limited budget but isn't it her job to help me source the right thing within that budget?
Yes, it should be, as long as the budget is realistic. Apparently, the furniture you seek, stylistically, is not within her capabilities at this time. I imagine she's also limited the vendors in Homepolish's cache of brands they're working with. Unfortunately, it appears they don't have what you're looking for in the first place.

She needs to get a copy of Laurel's Rolodex STAT.

Of course, she'll also need to leave Homepolish and start her own business.
And she keeps suggesting things from Restoration Hardware (her favorite), Crate and Barrel, and West Elm. But, I reached out to Homepolish because I had already looked at those places and not found what I wanted, so the presumption is that I need designer expertise and resources.
The process has also been ad-hoc and incohesive – I would have thought there would be some structure and plan, but beyond the budget, we laid out upfront, there isn't one. So now Homepolish has sent me an email.
Did they?



They want to know why I haven't yet bought more than a pair of R.H. blackout curtains.
WHAT? NO WAY! That's exceedingly unprofessional at best.



Sorry to ramble, Laurel. It's just that I'm dying for my home to be a home instead of a storage unit, and I have so little time in the day-to-day to deal with this. I'm not sure if this problem is the concept of an online service in general or specifically the Homepolish-recommended designer. Regardless, it made me crystallize the problem so many of us face that you might be able to help us with:
The suggestion for the blog post is this: How can someone on a budget best get e-design help through an online service? Or, is it a bad idea altogether?

Laurel, discovering your blog was a breath of fresh air for me, as your taste is lovely and your writing is so fresh, fun, and smart, and the topics (and sales posts) are so relevant. Thank you for doing it!
Best wishes,
Dorothy
***
Thanks so much, Dorothy. I very much appreciate your kind words!
Okay, it's time to bring out a special guest for some help with this post. I don't believe I've ever mentioned it, but the third week in September is when I sometimes take out Crystal Ball.
Hang on a sec; I'm going to go and grab it. I'll be right back. I will also need to teleport myself back to when you sent me this in the summer of 2018.
Okay, I am in the next room with my magic crystal ball. It is July 2018, and please, everyone, I need absolute silence for the ball to send me the correct message.
"Crystal Ball, oh Crystal Ball… please tell us the deal with Homepolish? Please tell my blog readers and me everything we need to know about their e-design services."
Shhhh… the crystal ball is telling me something…
Just a little side thing I do now and then. ;]
Oh no! I see Homepolish, and it's going up in flames, and now I can see hundreds of Homepolish's designers and thousands of their clients.
They are super angry. I've never seen so many boiling red faces in my life. It appears to have something to do with money.
Crystal Ball, what is happening? Oh, dear. I see a HUGE mushroom cloud over Homepolish. Oh, dear Dorothy, I so hope you got out in time!!! I pray that you're still with us. Please run fast and far, Dear One!
Wait. Hold on! There's more I see…
I don't understand, for in the far reaches of the Crystal Ball, while Homepolish is going up in flames, I also see a handsome young man and his husband sunbathing in East Hampton.
How strange, although I can see clearly, that they're drinking dirty martinis and munching on duck liver pate. Nice life! The crystal ball knows all and tells all. There must be a connection, somehow. Thank you so much, Crystal Ball.
We'll see you next September.
Okay, I better jump back into 2022 to see what did happen with Homepolish!
Ahhh, here it is!
Homepolish was polished off. There are many articles, such as the one from Failure Report (you can see an excerpt in the screenshot above from their scathing expose.) And, now I see that the handsome man in the Crystal Ball was the owner Noa Santos.
I discovered that Mr. Santos has a B.S. in architecture and business from Stanford University.
Remember this post when I talked about my days in Palo Alto when it was dirt cheap to live there?
Yes, as the Crystal Ball foretold, Homepolish went up in flames. But then, they began another company for the interior designers they allegedly screwed over?
I see that the B.S. degree came in handy. Stanford is so difficult to get into; therefore, Noa must be super-smart. But, then, there's that trust issue. I don't know about y'all, but I'm having a problem with that one.
Sure, people make mistakes.
I've made plenty, but nothing even close to that magnitude. Plus, my mistakes cost *ME* thousands of dollars over the years, not the other way around. Mr. Santos appears to be unscathed financially.
However, I don't really know. What I want to know is this: Has Mr. Santos learned anything from this failure? I don't have the energy to investigate that one further. However, if any of you have some reliable information about his new company, "Freddie" (Yes, Freddie), which has 1.7 million "followers" on Instagram.
Oh, FYI, if you don't already know, there's a formula to find out if an Insta account has organic followers or whether they cheated with paid followers. Every post on anyone's Instagram feed should have a minimum of 1% of its follower's hearting (liking) each post if the followers are legit. That would be a minimum of 17,000 "likes" per post!
I'll leave you to decide the truth about Freddie's massive "following."
Yes, this is one of the reasons why I can't stand Instagram. It is undoubtedly full of wonderfully talented people that I enjoy showcasing and sharing on this blog. Unfortunately, it's also rife with some unsavory characters as well.
Let's move on…
I looked at three other e-design decorating companies:
Havenly begins by having its prospective victims clients take a "test" to determine the client's "style."
I know because I took the test. The problem is; that everything is the SAME style!
What is the style, Laurel?
I'll be kind and leave out the word "drek." It is contemporary.
All of it.
And all the examples are computer-generated graphics that any 12-year-old could easily put together. I'm not impressed.
Where are the REAL rooms these "designers" have done?
And, where are the designers' credentials?
They're nowhere to be found, and one can surmise the reason for this one, as well.
While I can't say for sure, it would appear that many, if not all, of their so-called designers, have limited experience.
Next up is Decorist.
Decorist, at first glance, looks to be the most promising of the e-design companies I looked at. Looking at their website, I see that they offer three levels of service.
Classic = super dirt-cheap
Elite = dirt cheap
Celebrity = inaccessible.
Here's what you get for Classic Dirt Cheap level.
The main difference between classic and elite is the number of hours they say your e-design will take.
I dunno. If they were working with me, I could easily take 100 hours of their time. So, then they'd be making $2.99 an hour. Cool!
Of course, I was most curious about the "celebrity" designers.
I've maybe heard of about 25% of the celebrity designers. But, what do I know?
Still, here's the thing that's bothering me about the celebrity designer section.
ALL of them say "sold out." Yes, ALL 43 celebrity designers say "sold out."
What the hell does that mean?
Does it mean that they are booked solid through 2083? OR, does it mean that the designers literally "sold out?" Oh man, I hate to think they were paid in exchange for allowing Decorist to use their names on the site as bait.
Oh no! I shouldn't even think of such a thing. I take it back. Of course, they wouldn't do anything as unscrupulous as that!
Laurel? You do realize we can't unsee what you just wrote, right?
Of course, you can. People unsee what I say all of the time! In fact, quite often, they skip the seeing altogether and jump straight to conclusions. It happens frequently.
Okay, it's time to look at the third popular e-decorating service.
Modsy
I recalled a couple of years ago; a private Facebook interior design group was all up in arms with their ridiculous promises of custom interior e-design that they were practically giving away.
Well, guess what?
This company, too, has bitten the dust only this past July.
Below you can see an article from Tech Crunch alerting the public to what is going on with this e-design home decorating company.
At this point, their website is up, and it appears that they are at least attempting to make good while salvaging their proprietary software, it looks like.
However, in an ambulance-chasing-type-move, before the ink had even dried about Modsy's demise, Decorist published a marketing post commenting that Everyone should come over to Decorist.
Yep. They did.
#tacky
However, the most ludicrous part of Decorist's post about Modsy biting the dust was this quote from the post:
"Decorist has stood the test of time. Owned by Bed Bath & Beyond, we have been a trusted design service for all home design and home improvement needs since our launch in 2014."
WHAT freaking test of time? Apparently, the author of this post on Decorist didn't get the memo. But, the rest of the corporate world did. BBB is in BIIIIIIG TWUBBLE.
"Bed Bath & Beyond announced Wednesday it plans to close dozens of stores and lay off 20% of staff. The Company has identified and commenced the closure of approximately 150 lower-producing Bed Bath & Beyond banner stores,"
Okay, the message is loud and clear.
When it comes to e-design home decorating companies, it's buyer beware!
However, does it mean you should never do ANY e-design?
No, not all!
Please let me make it clear that thousands of talented interior designers are out there to help you long-distance.
(please note: because many people miss that, I no longer take clients or give advice. I've been getting a lot of emails with decorating questions and then have to tell folks I can't help them.)
But, I hope you'll understand that when hiring an experienced interior designer, there is going to be a far heftier price tag than with the ravioli-in-a-can type of decorating services that are going belly-up these days.
If you were going to have plastic surgery done on your face, would you go to a mass production clinic and have a doctor with no credentials and only a few weeks of experience operate on your face?
No, of course not!
It is not significantly different when choosing help for furnishing your home. You D.O. get what you pay for. And, it's my opinion that mass-production-type decor is a risky venture in numerous ways.
Nearly everyone is doing e-design due to the pandemic. For most people, there wasn't any other choice for a year or so.
Most of these designers are very talented, and their selection of home furnishings has a much more expansive range.
One thing Modsy did, which I think is a classy move, is to put a list on their website of interior designers who work remotely.
Laurel, what happened to Dorothy?
I'm not positive, but I recall that she fired Homepolish and realized she'd be far better off without them.
I told her she didn't need to do everything on her own. However, I think she could use a designer as a consultant and follow the 12-step interior design plan. In the end, working with a designer who wasn't on the same page ended up costing Dorothy more time than if she had never hired her in the first place.
Please pin it to your Pinterest boards for reference.
If people still need help, I recommend getting my interior design guides. I've received dozens and dozens of emails from you guys telling me how helpful they are. Thank you for the kind feedback. I put my heart and soul into all of my guides.
By the way, Laurel's Rolodex is getting a HUGE overhaul and is set to come out just before Thanksgiving this November. It's written for both members of the design trade as well as design enthusiasts.
I haven't had any price increases for the three most expensive guides since 2018. However, my expenses keep going up and up for hosting the books and having them updated and edited.
There will also be an update for the Six-Figure Income Blogger Guide. It's not a huge update, but some of the technology has changed. The basic premise has not changed at all. If you already own the Rolodex and blogging/website guides, you will automatically get the update(s).
Of course, the Etsy Guide with over 200 shops, will get another big update.
One last thing, if you're a subscriber:
When you get one of my love notes announcing the blog, please go to the bottom of the email and click the link where it says, "add us to your address book." Even if you don't use your address book, your email server will see my emails as friendly. Otherwise, the emails might not be delivered.
Mailchump (not a typo) has deleted tens of thousands of subscribers, and all 100,000 have opted in of their own accord. Some of them have been following me for years, comment frequently and have purchased all of my design guides. If only it made any sense at all.
Of course, if you're getting my emails, it hasn't happened to you–yet. But, it very well could as approximately MC has unsubscribed 30,000 (or more) without their knowledge or consent. When my lovely developer Tim returns from his vacay, I will be leaving MailChump for good.
Laurel, it is time to leave the chimp and go someplace where you're emails are treated with care and respect.
Thanks to all for your love and support. I greatly appreciate it, and I always do my best to bring you content you'll both enjoy and learn from.
xo,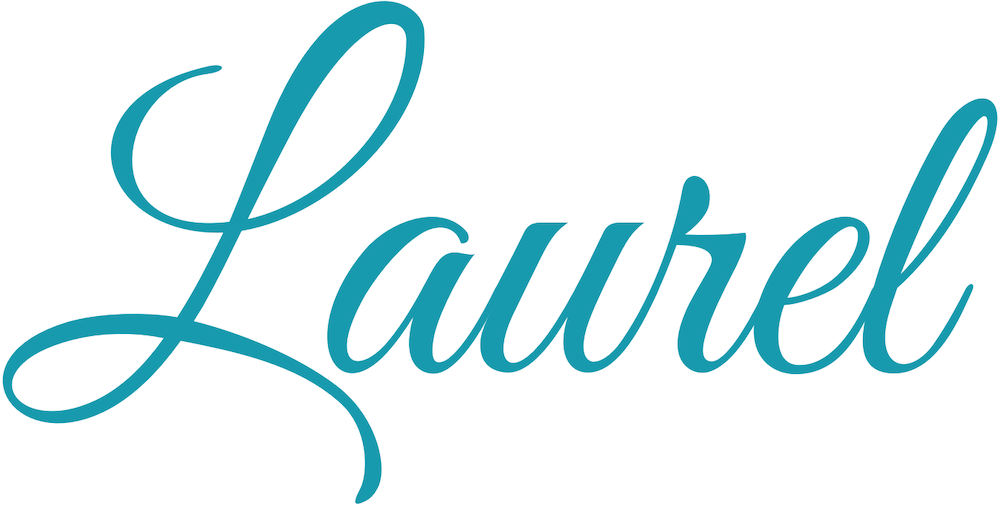 P.S.: Please check out the newly updated HOT SALES!