Hi Everyone,
My son Cale is visiting today, and we went for a lovely walk over to Beacon Hill and the exquisite new book store on Charles Street designed by Kathy Kincaid.
More soon. I'd post a pic, but I've had massive internet issues that have set me back about three hours.
Alas, the signs of fall are in full swing. And that always makes me think of the color orange.
Poor orange. While there are some who love it, the majority don't.
Well, they think they don't love orange.
You know, most colors are magnificent if used correctly.
Look, I fully understand an aversion to the color orange. I am a child of the sixties and early seventies. Indeed, I was force-fed orange.
Howard Johnson's and
American cheese that came in a big block. Um, that is NOT cheese. It is softened fermented plastic, dyed orange. I have no idea how any of us in the TV dinner generation are still alive.
But, I miss those days.
We were more innocent.
People were kinder.
However, except for a few geniuses like artist Cy Twombly and Albert Hadley, etc., the world of design was largely a bastion of really bad taste.
Take, for instance, the ubiquitous so-called EARLY AMERICAN style, bathed in the color orange and gold.
You might want to go and grab a pair of shades for a spell.

Please forgive them, Thomas Jefferson.  They have forgotten about your exquisite attention to classical symmetry. But fortunately, your amazing Monticello is looking pretty spiffy these days.
Please see what building from the Renaissance inspired Jefferson's Monticello.
However, there is nothing early or American about this space above. Ahhh, we are so fond of the bastardized styles of anything from before we were born. Right? Remember this "Phony French Kitchen" post?
We had a sofa like that in the early 70s. I'm not kidding.
No wonder we reel when we think of the color orange.
Groovy!
Obviously, the use of LSD was a lot more prevalent than we realized.
I used to love that stuff! This must've been taken shortly before they all got neked and smoked pot. ;]
Monochromatic orange decor hell. I am positive this is where they stash prisoners of war to get them to tell their secrets. Monochromatic color schemes can be beautiful, but this is too much!
Okay, it is clear that those of us who were alive back then, why we have an aversion to decorating with orange.
However, orange is actually one of the most classic colors.
And, orange decor  is everywhere.
It's abundant in nature.
I mean, who hates these beautiful colors? I took this photo two years ago when I closed on my apartment in Boston.
Above from a steamy summer evening on the Charles River last July.
the sun setting.
And, there are many other colors in the orange family, from pale peach, gold, coral, and so forth.
One of my favorite posts is this one about 20 Fabulous Shades of Orange Paint and Furnishings with beautiful examples of how those colors can be used.
Of course, there is lots of the color orange in art.
Via Metropolitan Museum of Art
Art Trustee's room Boston Athenaeum, taken by me – for more of this gorgeous library and art gallery, please go here.
via @william_mclure on instagram
And even if you don't want to paint your entire home orange, some carefully chosen accents can totally make a room.
So, let's look at how some fabulous designers have incorporated the color orange, beautifully into their interiors.
For instance, these orange drapes look pretty smashing in this beautiful new-trad dining room.
This reminded me of Ben Pentreath's fabulous orange drapes with his vivid blue dining room. This image, you may recall was taken from my recent visit to England and his gorgeous home and garden.
One of my favorite vignettes by architect, Gil Schafer
Erin Hiemstra | Apartment 34
Vignette by Schoolhouse Electric.
You know, stained wood is often a shade of orange. And, so is leather. No, they aren't a bright orange, but still in the family of the color orange.
A Room from the Colden House
Darryl often uses orange accents in his beautiful rooms.
Benjamin Moore Racing Orange Red
Above, one of the 40 boards from the Laurel Home Paint Palette Collection.
This guide is part of the Laurel Home Paint Color Collection of 144 curated Benjamin Moore Colors. Racing orange red is the reddest shade of orange in the collection. It makes a beautiful backdrop for art and antiques. And, it looks fabulous with blues and greens.
Summer Thornton uses a lot of orange in her decorating.
We saw more of this fantastic home in this post.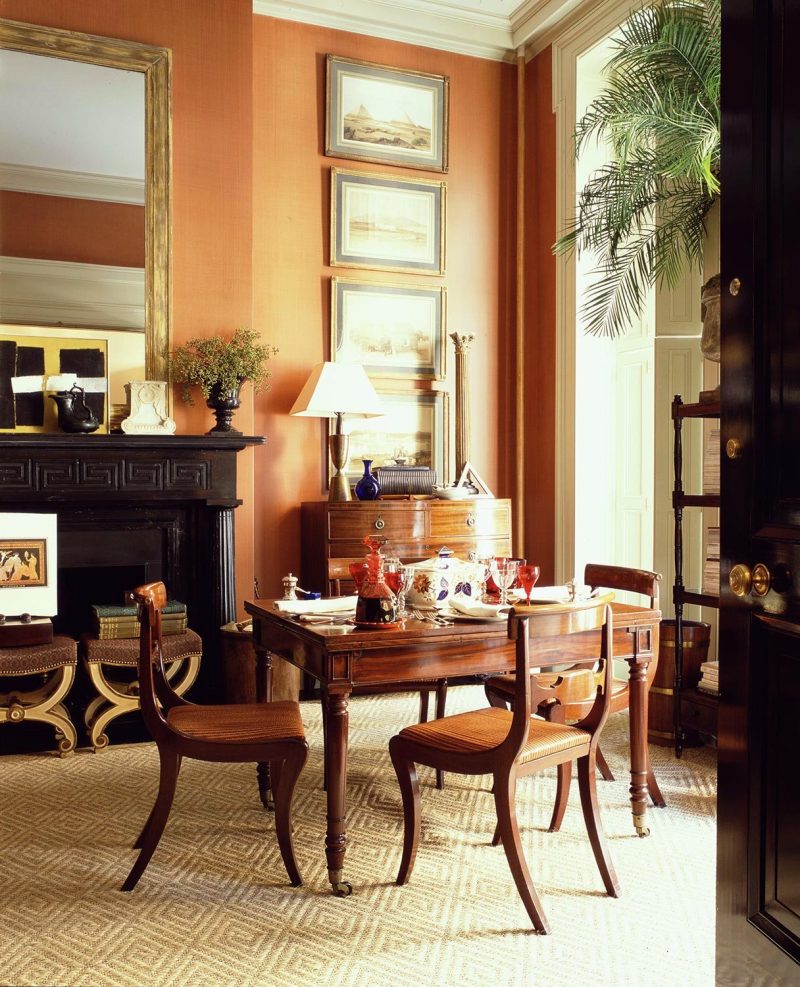 Gil Schafer's former Greenwich village townhouse. He recently changed the wall color and some other things which you can see here.
McGrath II
Oh, how I adore the work of this incredibly talented mother-daughter interior design team McGrath II
The colors in this room are incredible!
@jamestfarmer on instagram – James is a huge fan of orange decor and uses all its shades in his fantastic rooms.
For more of my favorite James T Farmer rooms please go here.
Above are the Serena & Lily Canyon Chairs in ochre velvet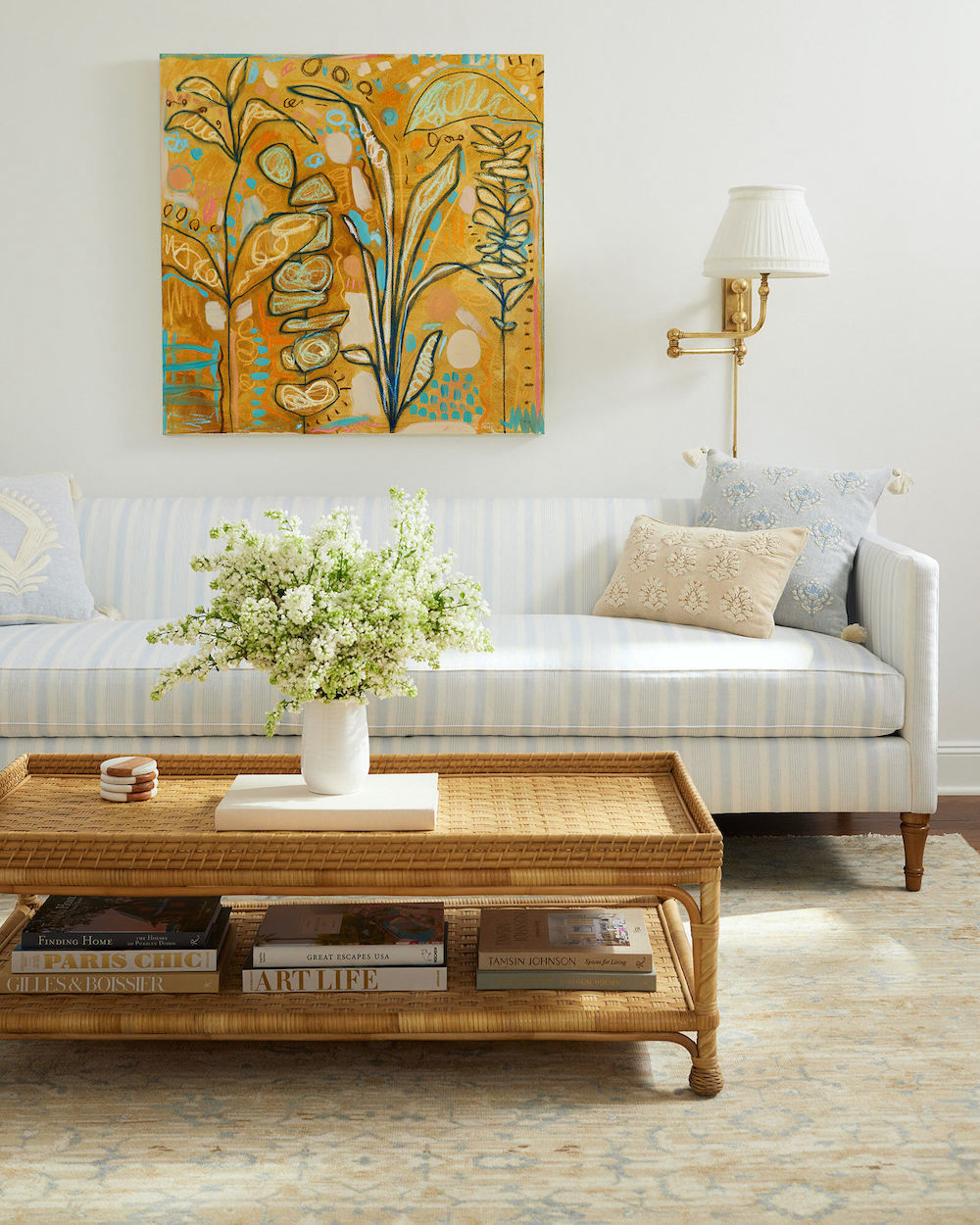 Serena & Lily Eastgate sofa with colorful orange art hanging above it.
Above is another James T Farmer beauty featuring a red-orange. photo: Jeff Herr
Below is a beautiful widget full of the color orange home furnishings.

How do you feel about the color orange now? You might enjoy these other orange color posts
Do You Know What Is The Most Classic Color?
Here's The Problem With Halloween Decor
20 Great Shades of Orange Paint
My 16 Favorite Benjamin Moore Paint Colors (includes my favorite shade of orange)
There are so many beautiful ways to incorporate orange decor whether it's in the walls or the furniture.

My holiday mantel last year.
I hope that you enjoyed this post about decorating with orange and got some ideas for how to incorporate orange into your rooms to add beauty, and warmth.
xo,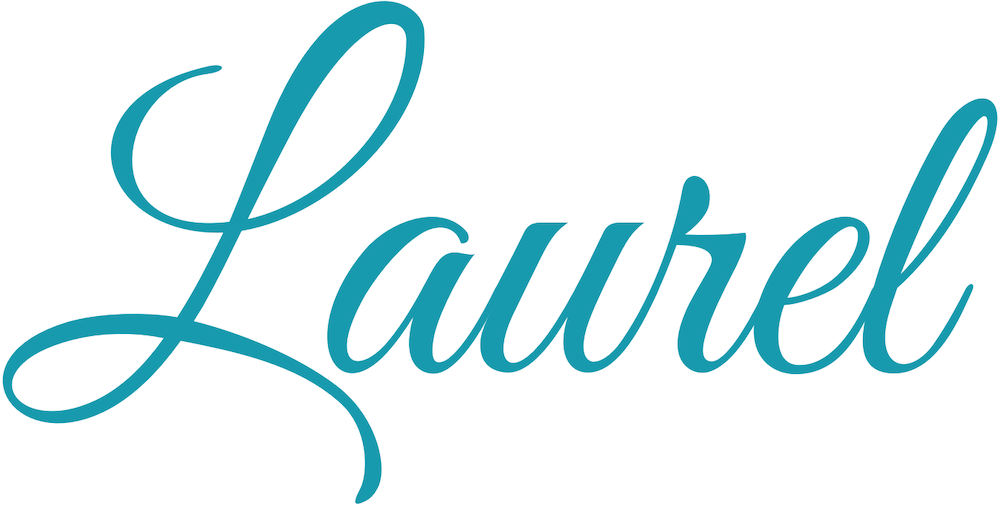 PS: Please check out the newly updated HOT SALES  
Please also check out Amazon to take advantage of Prime Day which is ending today, the 12th.