Today, I have a special treat to share with you.
Now, some of you definitely know about the Boston Athenaeum. (please visit their website here.) I know this because before moving here, several of you mentioned that it is a:
1. must-see place in Boston
and
2. I will love it.
The answer is:
1. Yes!
and
2. Yes!
So, what is the Boston Athenaeum? Does it have anything to do with Athens, Greece?
The Boston Antheneum is a library with a collection of over 500,000 books. But, not only that, there are hundreds of pieces of fine art, furniture, sculpture.
And, yes, some exquisite mid-19th-century classical architecture.
My favorite room at the Boston Athenaeum, which you'll be seeing more of in a bit.
The Boston Atheneum is located on Beacon Street, just a smidgey past the Massachusetts Golden domed statehouse. And, near the northeast corner of Boston Common. This makes it extremely convenient to visit Beacon Hill, the Boston Common, or the Public Garden.
Using the most direct route, the walk is just under one mile from my home.
This morning, I went on a tour of the Boston Athenaeum that was organized through the Beacon Hill Women's Forum. Originally, I was only on the wait-list. However, two days ago, I got word that a spot opened up for me. Hooray! I was super-excited because about a month ago, I went there with my darling friend and cracker-jack realtor, Wendy Oleksiak, to hear a lecture. While we only saw a small portion of the building, what we saw was exquisite.
The Boston Atheneum was started in 1807, but not in its present location, completed in 1849. Like today, it was a library, art gallery, and thriving cultural center for culture-minded Bostonians.
Today, there are numerous reading rooms and areas for the public and some for members only.
So, guess who their newest member is?
Yes, I joined after the tour. As a member, I have a free run of the place. Plus, I can bring guests, gratis and attend lectures and other events.
So, Laurel… Does that mean if I'm in Boston, and I want to visit the Boston Athenaeum if I suck up to you, first, you'll get me in for free?
I can't promise, but it's worth a try. And, no, you don't have to suck up to me. All I ever hope for is that people be kind. Anyway, I plan to hang out here at least once a week.
And, yes, you're about to see why the Boston Athenaeum is this classical girl's home away from home and source of infinite inspiration.
Mind you. I took about 300 photographs today while trying to also not be (too) rude on the tour. In truth, I do miss a bit of the tour but still managed to run around, take pics and listen simultaneously.
Adjacent to the reception area on the first floor of the Boston Athenaeum is the first library. Most if not all of the floors have a catwalk, and some have balconies at either end.
Off of this room is a staircase and an elevator to the other floors, of which there are five floors, plus a basement level.
However, the original structure had only three floors.
The fourth and fifth floors were added in 1914 when the building was completely renovated.
The large arched doorway leads to a large room which I believe was once used only to display sculpture.
There are still many pieces of classical sculpture. However, this is the room I sat in when I attended a lecture early in February 2022.
Gorgeous architecture, huge windows, beautiful art.
And, quiet neighbors (!) at the Granary burying ground on the property behind the Athenaeum. I understand that there are some big names in history buried here.
One of them is not George Washington. However, George's image figures heavily at the Athenaeum in the form of sculptures, paintings, and furniture, too!
I don't know the name of this sculpture, but I find it interesting.
There are two paintings by John Singer-Sargent at the Athenaeum, and this is one of them. Portrait of Annie Adams Fields.
I took this image during the tour of Albert Gordon's Reading Room. This is a quiet members-only room. Later on, after I joined, I got to go in and see the gorgeous art in here close up.
It was a misty day in Boston, as you can see. I love how the clouds soften the skyscrapers in the background.
We actually began the tour out of order because there was a meeting at 10:30, and we would not have been able to see the room. This is an oval room with large windows and apricot-painted walls on the fourth floor.
This is the trustees' room. In the middle is a large table, and the bookcase above is a replica of one George Washington had.
There are also two paintings of him flanking the bookcase.
I love this elegant vignette.
I'm not sure where this antique rug was. It might've been in the trustee's room; not sure.
This is another gorgeous painting in the trustee's room at the Boston Athenaeum. I'm sorry, but I forgot to note who painted this lovely lady.
Outside the trustee's room is this lovely library at the Boston Athenaeum.
Boston Athenaeum Beacon Hill Women's Forum Tour March 2022
Above are some of the women on the tour with me. I apologize. I don't remember if this is the third or second floor.
Throughout the entire library are 100s of pieces of art and sculpture, such as this classic Roman bust.
Another beautiful bust. These are replicas of other statues.
Another view of the same library.
Everyone admired the charming iron spiral staircase.
Speaking of staircases, even though I haven't been talking about it, things are moving, albeit slowly, regarding my renovation. However, I don't have any concrete news to share at this point.
We finished off at the basement level, which did not look like a basement.
Actually, it was a former theater. And, since the ceilings were extra high, they put down a floor about ten feet from the ceiling. However, they left the columns, which look strangely thick since they are essentially "cut" in half.
I do love this sculpture above of a woman cutting her hair. I did take the front view, but since her back is so lovely, this is the image you're getting. :]
The basement features these gorgeous hand-painted ceilings.
Earlier in the tour, we went up to the fifth-floor quiet reading room library.
However, in the few minutes between when we were told we needed to be quiet and landing there, Laurel completely forgot. It wasn't that I was talking.
Unfortunately, I let out an audible gasp when I first saw this exquisite architectural gem. Everyone whisper-giggled when I just-as-quickly realized my mistake and covered my mouth in wide-eyed horror. I'm sure it happens frequently. This room is heaven on earth.
Sadly, we only had about five minutes in this room at the Boston Athenaeum.
So, after purchasing my membership, I hightailed it back up here for more images.
And, yes, I walked up one of those tiny staircases which are nowhere near "up to code." (The treads are barely over 8″ and code is 10″.) However, I walked along the catwalk and took more images from up there.
I hope you enjoyed this virtual tour of the Boston Athenaeum and will consider checking it out if you come to visit Boston.
I'm pretty sure my information is accurate; however, if anyone finds anything which isn't, please let me know, and I'll make the change. In addition to full memberships, you can also get a day pass to use the facilities. And, of course, you can always attend the lectures for a small fee.
For more info about the Boston Athenaeum please go here.
Also, please follow the Boston Athenaeum on Instagram here.
You can also find the Beacon Hill Women's Forum on Instagram.(You might find me in a few of the images)
xo,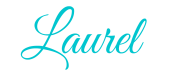 PS: Please check out the newly updated HOT SALES.
In addition, the Serena and Lily 20% off sale ends March 22nd. So, if interested, please hurry with your orders.