Hey Everyone,
Why am I referring to myself as Laurel Bern Interiors? haha
Well, the heat must be getting to me. I've spent most of the day working on another post which I should be anyway.
But, I'm too excited!
Because…
As the headline says:
I'm on LuAnn Nigara's podcast A Well-Designed Business!!!
That's a link to the podcast, above
Why have I not been on before?
Good question.
I generally suck at promoting myself. And if I do and someone ignores me, I'll quickly run away without so much as a whimper. Silly, I know.
Now, LuAnn did not ignore me. No, not at all. In fact, I was at an event she had in the city a few months ago and just the opposite.
We did the interview shortly after I bonked my head. Remember that one? It was the first day that I was feeling more-or-less myself again. And I didn't want to postpone because it had booked for weeks.
But, let me tell you. LuAnn is AMAZING!
She asks all the right questions and then sums everything up. Very talented, she is! So, it's no wonder that her podcast ranks number one in I-tunes.
We talked at length about how I grew my blog and I give away a LOT of tips for those who might be interested in purchasing the blogging guide.
So, why is the heat getting to me? Well, it's not really. I'm sitting in the comfort of my beautifully air-conditioned apartment. It's just that in my mind, I was going to give you the usual blog post.
And I realized about 45 minutes ago that it was too much excitement for one day!
I think that you're going to really like this one. However, I seem to be incapable of turning something in that doesn't pass muster. Therefore, you'll have to wait until Sunday for this one.
In the meantime, I'll share a few images that you've probably seen that are in my portfolio. But some of them aren't.
I just wanted to give you something to look at in case you're not interested in the podcast.
These are some of my favorites.

Well, this one has been on my home page for probably the last five years! But I never get tired of looking at it.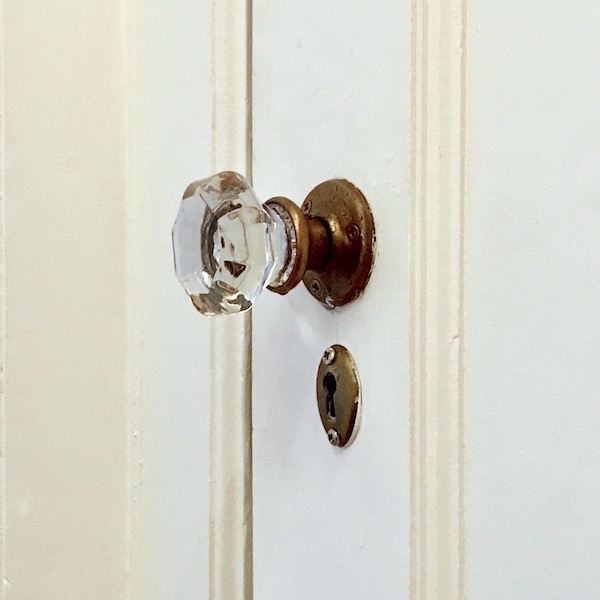 A preview of coming attractions. This is also from my apartment. It's one of the five original brass and crystal doorknobs which I adore.

Above and below is from a lovely living room in a house I did a few years ago here in Bronxville, NY.
You can see more of the house here.

And THE dining room that won a Westchester Home Magazine award two years ago. How could it not with that architecture! And I had nothing to do with that. Just lucky!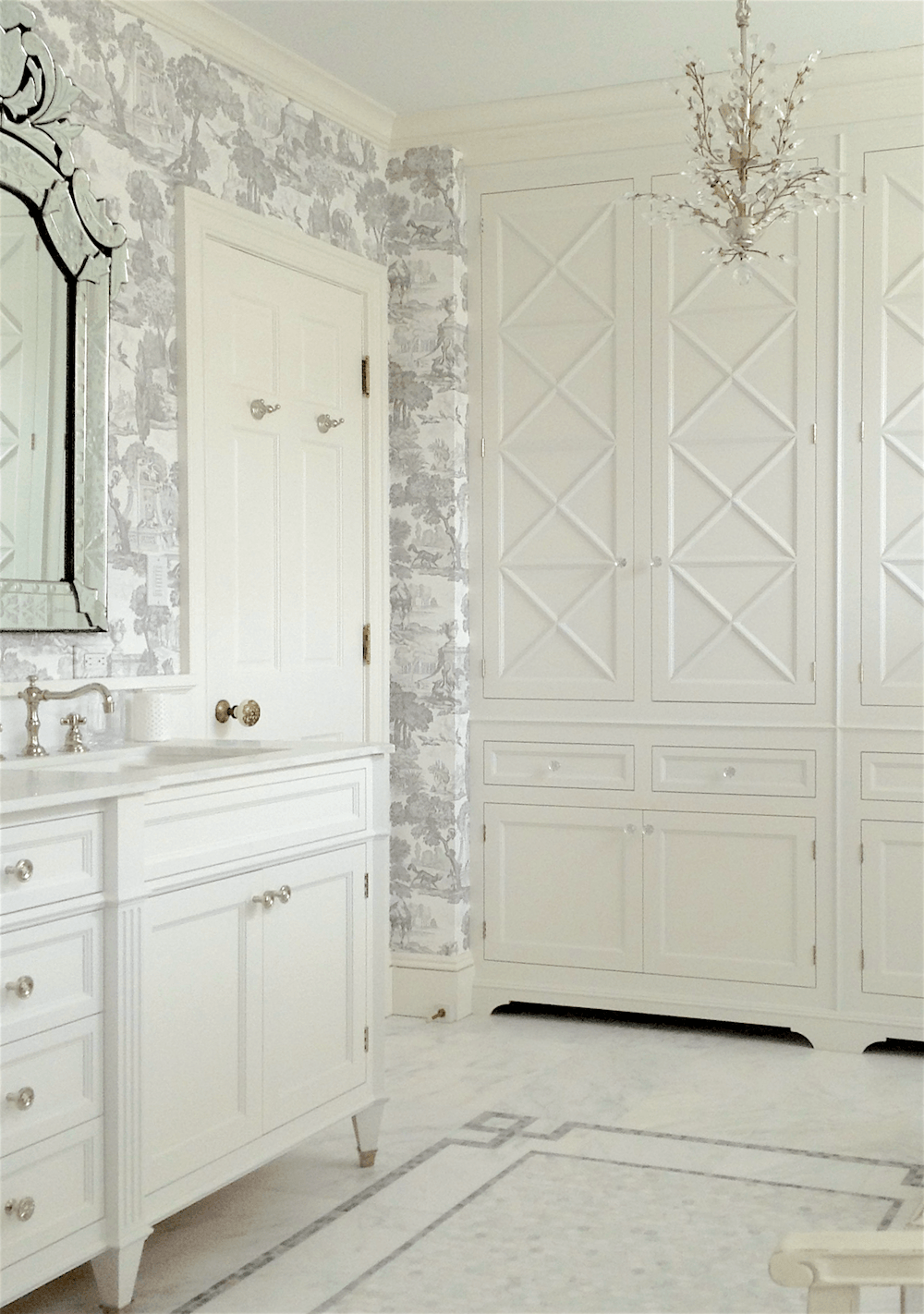 This bathroom was up for an award, but didn't win. I took these photos very hastily with my cell phone. Why hastily? Well, it wasn't my choice. I'll let you draw your own conclusion. You'll be right. I'm grateful that I have what I have.
The vanity is my design based on a real French Antique piece I saw. I felt giddy when they delivered it.
Here are some more photos of the kitchen.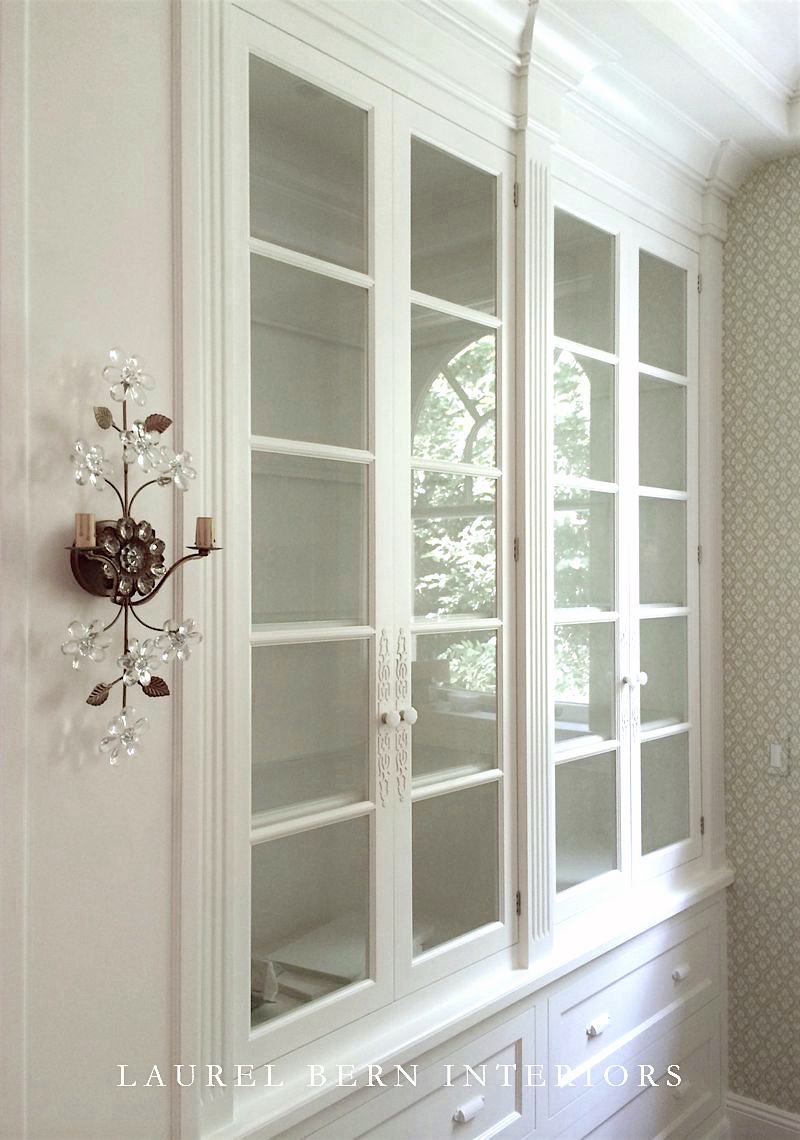 And one of my favorites with another custom cabinet and Canopy Designs sconce I designed. They have since gone out of business.
Here is the link, again for the podcast.
I haven't even had a chance to listen to it yet!
Please enjoy!
xo,