Hi Everyone!
Well, it's been a pretty intense week. But, my forehead is healing (if you missed that, you can read all about it here.)  And thank you, thank you all for your warm, loving, healing comments. Even though I didn't answer, I read every single one and they really helped.
Before we jump into today's topic, about bathroom vanities which I paired with sinks, faucets, mirrors and lighting, I need to get out a couple of announcements.
First of all, very soon I'm going to be on LuAnn Nigara's podcast! I have already done the interview which fortunately happened on Thursday when I was well enough to think straight.
It's about blogging, not interior design, but it is geared towards interior designers. Of course, I'll let you know in good time when that's happening. It should be later this month.
One other thing that's happening and this is super important.
This Tuesday, my dear friend, Claire Jefford and I are going to do a blogging webinar sponsored by MyDoma Studio. But it is only for those of you who've purchased The Six Figure Income Blogger Guide.
If you have purchased it, you should've gotten an invite for the webinar. If not, please do a search in your email. It was sent on Friday. There will also be a reminder.
But anyone who purchases the guide before 11:59 PM on Monday evening can join in. If all goes well, we will do another webinar next month. There's more info in your invite.
Okay, just had to get that out-of-the-way before we get into our bathroom vanities
At first, I was going to post a bunch of pre-made vanities and then pair them with mirrors, sinks, faucets (taps for my lovely UK peeps) sconces and overhead light fixtures.
But, you don't need me for that. Just go to Wayfair. haha
And then, I came up with another idea which is to show that just about ANY chest, buffet table. Even a console table can be turned into a bathroom vanity.
The one above from Elle Decor is not a repurposed chest, but it could be.
However, remember this beauty from a post last year about Darryl Carter and his magnificent style?
The question that often comes to mind if using a chest, is well… If there, are drawers, how does that work out?
Yes, it's tricky and you'll need to hire a carpenter, to make some adjustments to the drawers so that the plumbing fixtures can fit in.
There's a very good blog post about someone (she doesn't state her name) :[ who created a bathroom vanity (above) from an antique chest of drawers. She shows how the drawers were adjusted to fit the plumbing pipes.
If the new vanity is not very deep a good solution might be to do a wall-mounted faucet to save space. The vanity above is of a normal depth, but I chose it to show some beautiful wall-mounted taps.
A standard vanity is about 22″ deep, but I read that you a vanity can be as shallow as 12″.
That sounds very scant, but I suppose that you could use a piece of furniture that's 16″ deep, but deeper is better, to accommodate the sink.
The normal height of a bathroom vanity is about 34″-36″ but if you find the perfect piece and it's only 32″ that's probably okay. (unless you're very tall) Or, if it has straight or tapered legs, you could maybe trim them down.

One piece I found (the Chinoiserie Chest above)  is too low but if a base is added, the height will be perfect.
A base something like this Asian chest above has would be terrific on the piece above it.
Oh, that reminds me. Awww… but several years ago, I had an idea to have a chest something like this and I would've had them put a hole on one side and inside the chest would've been Peaches', (my late kitty) litter box. I would open up the doors to clean it out, once a day. Alas, I didn't get around to doing that before Peaches' time came.
Shouldn't they call it "times up?"
Sorry. That's just my dark sense of humor.
I've been very upset about the deaths of Kate Spade and Anthony Bourdain this week. I'm sure that everyone is.
Okay, it's late. Let's move on with far happier things like creating more beauty in our lives.
What about the top, if it's wood, Laurel? Can you use a wood top for a bathroom vanity?
Well, it depends. If it's a powder room and it's not used all the time, then an extra coat of polyurethane or whatever the finish is, and that should be okay.
For a bathroom that's getting a lot of use, probably not, unless you're super vigilant, I guess.
OR, it's a super rustic bathroom. :]
Below in the widget, I've done something I've never done before. I've taken some pieces of furniture that did not start out as bathroom vanities. And then I paired some of them with sinks and all of them with mirrors, and light fixtures and most with faucets.
And yes, there's a lot of brass and gold. There is another post about using brass in the new "unbathroom."
And another recent post about finding storage space in a very small bathroom.
Another post from a last fall talks about getting the high-end bathroom look for a lot less money.
In the widget of images, there's a lot of information in the captions, so please take a look, if interested.  I realize that the images move around. However, a lot of the pieces are interchangeable.
But you might notice that none of the mirrors or light fixtures are typical "bathroom fixtures." Of course, you can't put these anywhere that might come in contact with water, but otherwise, it should be fine.
If there's any grouping that you like, please let us know in the comments. If there's one grouping that stands out, perhaps I will expand on that one to include toilet, tub, shower, flooring, tile, wall color, art, accessories and window treatments.
For more information, please click on the individual images

Please enjoy the rest of your weekend!
xo,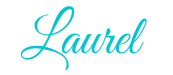 PS: Please check out the hot sales pages!