Recently, I received an email from a reader, Sara, with some small peculiar little windows. She's thinking about doing window shutters. So, I told her to send me some photos with a view that it might make a good blog post.
Here's what Sara said:
Dear Laurel,
I have a new construction home in California (Sacramento area) with these bloody 23"x23" square windows that are too close to the ceiling. And, they're driving me BONKERS because I don't know what to do with them!
What happened is: We spur-of-the-moment purchased a new builder's house about a year ago.
A week later we were at the design center and went in with a plan for the kitchen.  The idea was to copy one of the models and that would be fine.  However, in hindsight I was six months pregnant and what I selected is NOT me.
Alas, I'm not replacing the custom, upgraded kitchen because it cost a lot and will probably be banged up in a few years, anyway.
Please don't be mad at me, but we chose flooring (both the carpet & tile) we don't love. But, the thinking is that they will withstand the toddler years. We plan to replace everything in a few years.
But, that's not an option because the south-facing living room gets quite hot in sunny California.  Duh. Oh, there's more, Laurel.
All the while, we've been thinking window shutters. Just replace everything in shutters and be done.
We chose this designer because in her portfolio there is a navy room with white window shutters and wainscoting– very pretty. Other projects have a lot of beautiful antiques.
So, we hired her for a consult and THEN I find out that she HATES window shutters!
What the hay? Call me crazy; but isn't it dumb to put something in your portfolio that you hate?
In addition, her other ideas are phenomenally pedestrian.  For example, she suggests doing one grey-brown paint color throughout the house. yawn…
She hates my antique mora clock. Obviously, she is not the right decorator for us.  She did suggest Benjamin Moore Balboa Mist or Pale Oak for wall colors. I might take that suggestion and get some test paints.
Other info that I think is helpful to know
We have a 1-yr-old and a 3-yr-old and I'm a stay-at-home mom.  The living room with the three small windows is an open concept with the kitchen and eating area.
This room is where we live.
However, those three dumb windows face south and stream sun in throughout the afternoon and it's blinding.
The huge window, under the sofa, faces west.  So, you've got it; that room is pretty much on fire in the late afternoon until sunset.
The current blinds were installed by the builder. We put up some off-white linen IKEA curtains.  I meant to get rings and drapery hooks but it just hasn't happened.  The huge window is next to a full length glass door which is next to the kitchen.
The cabinet under the three silly little windows hold toys and is not centered because that is the area where we make a fort and spend time reading. Oh, that's where the throw pillows are too. lol

I know that you'll understand that, because you raised two little boys. Right?
The builder options were outrageously expensive so we chose the first upgrade that wasn't horrible. I love Gustavian, unique pieces, and antiques.
I'm not certain white shutters will go in the rooms well.
Yes, I know that I sound all over the lot. But this is how jumbled up my thoughts are.
Woven wooden shades are also high on our list but I feel like they would be a pain to keep clean with little hands always at the windows.
And, wouldn't they look funny on the small windows??
Like, they'd be half-covered with shade when open.  And, what about a full glass door which faces west??  The combo of small windows and small hands is steering me to window shutters.
So, we have a bid for window shutters in the range of 11k-15k.  The bid is for Hunter Douglas shutters (2.5" louvers on the small windows and 3.5" louvers everywhere else).
I just keep thinking with the small windows next to the huge 95" window (that's 8 feet facing west!) is the best solution.
By the way, my husband is incredibly skilled at woodworking and all things building related.
He worked for a custom, high-end home builder in high school and college.  He can do pretty much anything extremely well and will be doing more work in our home.  We have plans to put  custom surround for the weirdly angled mantel-less fireplace.
I'm just in this difficult phase with toddlers who are at home all day.  I want it to be nice but things need to be easy to clean and not expensive. I'm not super-neurotic either about stuff like ketchup and juice.
The shutters appeal because I could remove curtains to have that hide-and-seek battleground removed.  I also like how they look from the street.
Sorry this is so long. I hope that it all makes sense.
Sara Lee
Holy Moly, Girlfriend!
Actually, this is a few emails, edited into one. And no, her last name is not really Lee. But, I told Sara that I would take this one on because this home presents with a lot of common issues in decorating– window shutters, aside.
The first issue is purchasing a "builder's home."
They generally give you three choices. Cheap, Medium and Expensive and tough shit if you don't like any of them. You are paying for whatever is in the offering and if you change it, not only do they not give you a credit towards your new purchase, they'll charge you more for putting in something unique.
The reason is obviously because they will now have to think instead of constructing on auto-pilot.
(here are some other beefs I have with many home builders)
But, before someone craps all over me. This is how MOST builders work. I am sure there are some builders who are far more obliging. But, in my experience, it's more the exception than the rule.
In fact, I've heard numerous stories of people who do exactly what Sara and her talented husband are doing. They just go with the thing they don't want and later on, rip it out and put in what they DO want. It is actually a more cost-effective way to do things.
Crazy-pants, I know, but it's true. Please hold your hand up if you've actually done this.
And that includes kitchens too! Although it sounds like the Lees had a choice of kitchens.
So, I am not going to fault Sara for the tile floor or kitchen cabinets or anything else. Well, except for one thing.
Rule number 36 in the Decorating Code specifically states that women shall not make any major decorating decisions during gestation and for the three-month period, postpartum.
Alas, very few pay any heed to that one. ;] So, we will have to work with what we have.
But, in fact, this is a very nice house!
There's a ton of potential and I know that in a few years, it's going to be gorgeous!
And although, Sara sent some pics of other spaces, I'm only focusing on the living room/kitchen area.
Okay. Let's deal with the three little windows and the possibility of window shutters.
Sara, sweetie, please go grab yourself a tall, cool drink of your choice.  And then sit down on the leather sofa. You can rest your drink on the wonderful trunk.
Please sit facing the three little windows with your feet UP.
And get very comfortable.
I want you to stare at those three windows for a solid 30 seconds.
When the 30 seconds are up, please close your tired eyes.
Good. Inhale deeply, breathing in the cool blue healing light and feel all of your muscles and tendons and eyeballs letting go…
Very good. You are now in a deep state of relaxation.
Now, tell me honestly.
How do you feel about those three little windows?
Can you speak up hun? I can't hear you very well.
Oh, never mind.
I already know the answer. I know the answer because you've already told me exactly how you feel. In fact, you told me several times throughout your thoroughly delightful correspondence.
BLOODY 23"x23" SQUARE WINDOWS THAT ARE TOO CLOSE TO THE CEILING

THEY'RE DRIVING ME BONKERS BECAUSE I DON'T KNOW WHAT TO DO WITH THEM!

THREE SILLY LITTLE WINDOWS.
THOSE THREE DUMB WINDOWS FACE SOUTH AND STREAM SUN IN THROUGHOUT THE AFTERNOON AND IT'S BLINDING.
Sara, darling-fort-building mama; you need to think outside the window. The answer is very simple.
It's just four little words.
Are you ready?
GET RID OF THEM.
See, wasn't that easy?
Imagine yourself in a room devoid of those prison-block windows that NEVER should have been put there in the first place!
I don't know about you, but I sure feel better. Put some beautiful art prints up instead, or frame your kids' finger paintings.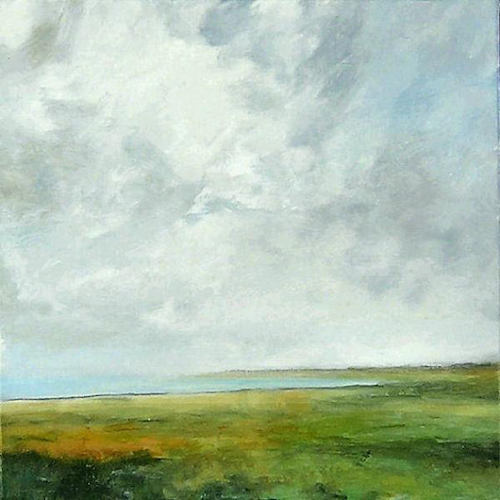 I found some gorgeous original art pieces on Etsy. And she'll do something custom for you too.
Now, by getting rid of the windows, there are a few ways this can be accomplished.
Option one: You do not need to get rid of them from the outside. Put up some dark paper and then Mr. Lee will know how to add sheet rock from the inside. Spackle, tape and repaint. We'll get to the latter, in a sec.
Option number two is to get rid of them entirely, but that will be big bucks.
Option three is to leave the windows as is and put some big art over the opening. But this one is tricky because of the spacing. They are also spaced too close to the ends, so the art would have to be about a 36″ square. And then hung just covering the outer edge and top of the end windows and then of course, the center one would be centered. And light might come through. This one is problematic, potentially.
Option number four is the least expensive. Cover the windows with a light diffusing film.
This link will take you to one such product.
I've never used it, but this is the idea. They made the design on the edges.
Here is what your weird little prison windows with shutters will look like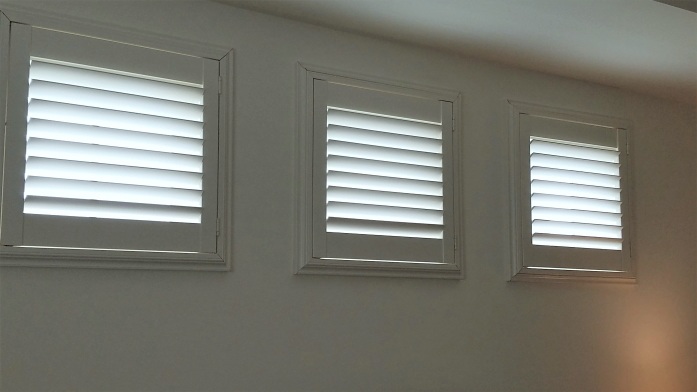 I rest my case.
And, quite frankly, I'd save my dollars and not do the shutters anywhere else, either. You'll get the biggest bang with what you have, for now.
I would spend the money elsewhere. There are other things you can do with that money that will make a HUGE difference.
Let's begin with the walls. The family room is at least three different colors.
Not sure what's going on. It needs to be one color. :]
I like the color on the little window wall. That one has enough oomph to handle the sofa, black chair and the dark kitchen cabinets. Very handsome. If there's any change, maybe just one little bit less gray and a touch more blue-green. But no lighter than it is.
Benjamin Moore Balboa Mist and Pale Oak are terrific paint colors. In fact they are both in the Laurel Home Essential Paint/Palette Collection.
However, I don't see them in this room. Balboa Mist is a pale greige that can either go a hair green or lavender. Not right for this room. And Pale Oak is more beige than greige with a slight blush undertone in some light. I don't see either of those in here.
How are you doing honey? Do you need another drink? Something stronger, perhaps? You're looking a tad pale. Better eat something first. :]
Let's move on.
Most of the furniture is fine. LOVE the coffee table. And I found an email where you said that you had gotten it with an affiliate link. But first you said that you thought that it was too big. I think that you sent me a photo.
It is NOT too big! The size is perfect.
Love the trunk.
Love the black chair. It needs to come in closer to the conversation area, however.
I would paint the TV cabinet; perhaps in a chalk paint in a shade very similar to the walls.
Maybe one shade darker. Yummy! It should not be white because it's too match-y with the other book-case. Although I love the one in your dining room, I think that it's too formal for this space.
The white case is pretty. I would put a couple of lamps that won't topple over easily on top. And you might need a floor lamp by the black chair. I can't see what's there, so not sure.
Okay, I realize that your kids are young, but I also see that you have great taste.
However, maybe could we please think about getting rid of the brown rugs? I know… it's for the kids but… IMO, they are bringing these rooms down.
The Oriental is big enough. If you're worried about your kids hurting themselves, please don't. They need to learn that the world is a hostile place and to be careful when walking.
Yes, they are a little rough, but you'll be so much happier. If you go to the rugs on sale, there's a very inexpensive one that usually comes in big sizes. Or look on Overstock.
I realize that you need the high chairs for at least one of your kids. But, you know… you're going to be whistling Pomp and Circumstance before you blink. It goes sooooo fast!
How about a round breakfast table?
Maybe something like this. It is on sale now at W-S Home with code: SUMMER and it comes in two sizes. The bigger one is a little price-y, but I just saved you at least 11 large. The small one will seat four, but the big one will seat 6.
And then some cool bistro chairs. This is one of my favorites from Serena and Lily. They are indoor/outdoor, so super durable and also on sale right now.
And then, it would be great to have a pendant light fixture over the table. This one from Rejuvenation is very reasonably priced. And also on sale right now. There are zillions of options for the finish and the shade. I used to order for clients from them and was always happy with their products.
I think that these pieces will help balance out the kitchen cabinets better.
For fireplace mantel ideas please check out this post.
Now— here's the whipped cream on the chocolate cake.
It looks like there's room between the trunk and the door to put in what's sometimes referred to as a pony wall or a knee wall or a half wall.
I did one once and I wish that I had taken photos but it was before my i-phone.
This will add so much value to your home. And while it will still be very open, it'll also keep it from feeling like it's just one room.
Here are some examples of half-walls for inspiration.
Harmon Architects – Living-Dining room with knee wall room separator
Depending on how wide your room is, you can add a little wall, but you don't have to. All you need on the wall side is the wooden pilaster.
You can also create a little book-case, but the base can also be solid.
found on Addicted to Decorating but from the HGTV show Rehab Addict
There's also a nice half-wall in this post. (one of my favorite posts)
Here's another post about how to deal with difficult windows.
Well, I hope that was a help to you Sara and to other people with some similar issues.
xo,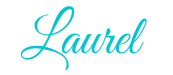 PS: please don't forget to check out this week's hot sales
PSS: super important and I don't know what to do.
I'm so sorry, but I've had at least 15 requests for blog posts to address your unique problems. Some of these are very long, detailed emails. While I love hearing from you, I can't handle the extra requests.
And you can read why I can't here. The issue was better but since I hit my head, it's made a come-back. POTS  (I had a very bad episode on Sunday) Today, is a good day, however. And please, a reminder. No medical advice. My physicians are excellent. This is not a life-threatening condition unless I pass out and really hit my head! But it IS debilitating.
I don't get migraines, however, it is like that in that when I'm having an episode, I'm incapacitated. It is not age related. It's an autonomic nervous system disorder which actually more commonly affects younger women. But it can affect anyone, male or female at any age. It is not stress, anxiety, depression or "all in my head." To put it succinctly, what's going on is an elevated heart rate, while standing, coupled with a severe drop in blood pressure. Although, the latter has happened while sitting in a warm place.
If you'd like to make a suggestion for a blog post, it would be best to do it at least a week or two after I do a post like this.
And please keep the initial request fairly short. I understand. I'm the queen of overly-long emails, but if it comes in at the wrong, time, it may not get read as carefully.
I hope that I'm not coming across as a bitch. In an ideal world, I would have more help, but what I need is help to organize the help. (edit: October 2018. I have more help now, especially for technical matters pertaining to the running of the website.)
So, before you send something, please think carefully and as objectively as you can if this will be of interest to a large number of readers. If yours is some quirky and unusual sitch, it is not going to end up on the blog. I wish that I could accommodate everyone, but it's not possible.
Thanks so much for your understanding. I love you all!
L